AED delivers new Highland studios for Edwyn Collins
---

---
A new recording studio has been created for singer Edwyn Collins by Edinburgh engineering firm Applied Engineering Design (AED).
Coincidentally the post-punk pioneer's studio will house the Analogue Enhanced Digital (AED) record label which he co-founded in 2011.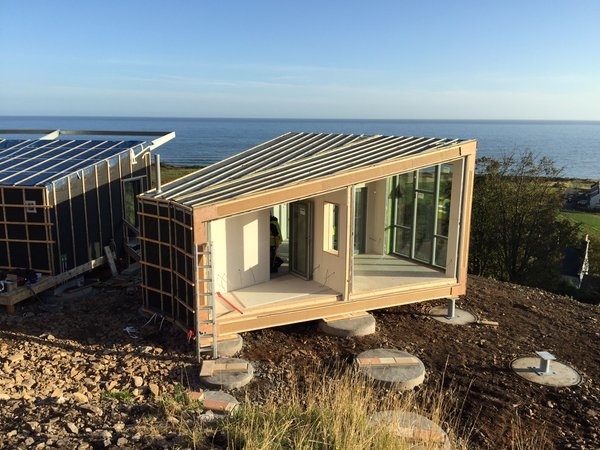 Set in Helmsdale, the town on the Sutherland coast, the Clashnarrow Studios represents a unique and fascinating project for Applied Engineering Design director Tim Hetherington, whose team carried out full structural and civil engineering services over the course of a year.
Hetherington shares a musical background with Collins. Before setting up his successful business, he wrote and performed electronic music around the world, starring at the Burning Man festival in Nevada and taking live shows to places such as Istanbul.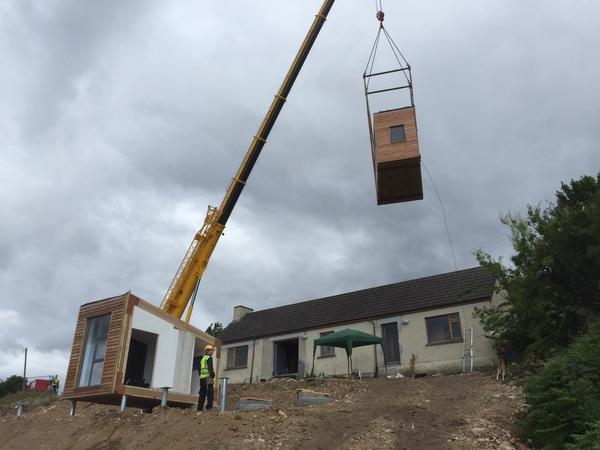 He said: "It was anything but a straightforward build. For a start, it was sited on a slope and the building has two crescent-shaped interlocking studio rooms with an ancillary wing and accommodation.
"There were no straight lines or right angles. Everything was curved and the slope needed retaining walls, which we built with tyre bales to reduce environmental impact. There is a big cantilevered roof to keep the sun out of the studios. The views through the curtain walls are just stunning."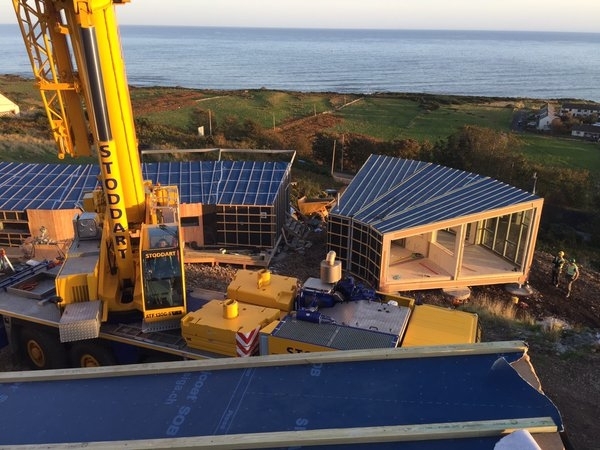 The project, which cost £325,000, was for sustainable timber manufacturer Carbon Dynamic. It was built in sections in a factory in Invergordon and the sections – like the segments of an orange – were slotted into place with millimetre-perfect precision on a pre-prepared foundation.
It is the latest high-profile success for Applied Engineering Design which has attracted public attention for major works such as the £2 million restoration and renovation of the dramatic Ross Fountain in West Princes Street Gardens in Edinburgh.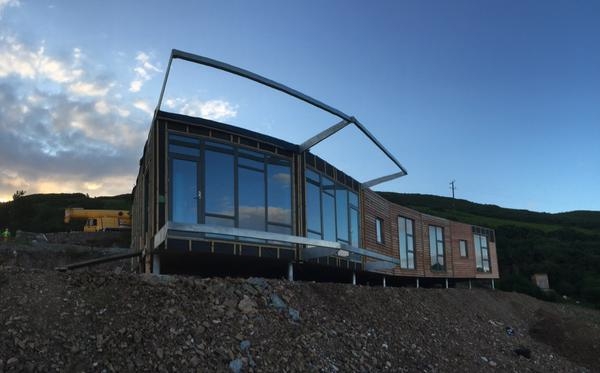 The Clashnarrow Studios sit on the hills overlooking Helmsdale, where Edwyn Collins's grandfather lived and where the star has spent large parts of his time. He suffered two strokes in 2005 and the studio complex is part of his ongoing rehabilitation.
He has just released his 9th solo album, Badbea, named after a local abandoned village. It was produced in the Clashnarrow Studios.