And finally… Concept designs revealed for cave hotel in Saudi desert
---

---
French architect Jean Nouvel has unveiled concept designs for a resort hidden within the rock dwellings of AlUla, the cultural oasis in north-west Arabia.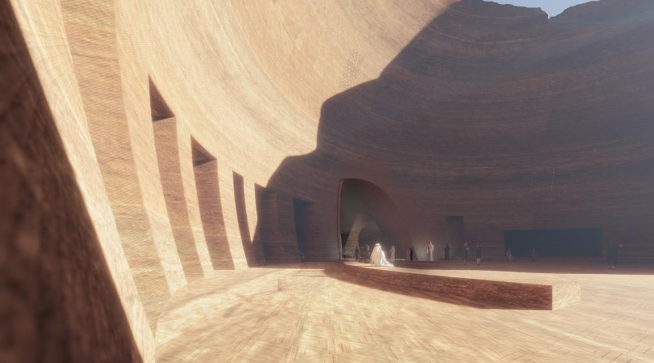 Located deep within the SharaanNature Reserve, the designs draw on the nearby Nabataean wonders of Hegra, Saudi Arabia's first UNESCO World Heritage Site.
In a world-first, the 2,000-year-old architectural legacy is being revived by Jean Nouvel for potentially the first time since the Nabataeans carved into the region's millions-of-years-old sandstone rock.
Sharaan by Jean Nouvel will contain 40 rooms and three resort villas that will be cut into a cliff face, with each suite having a balcony that looks out across the surrounding landscape.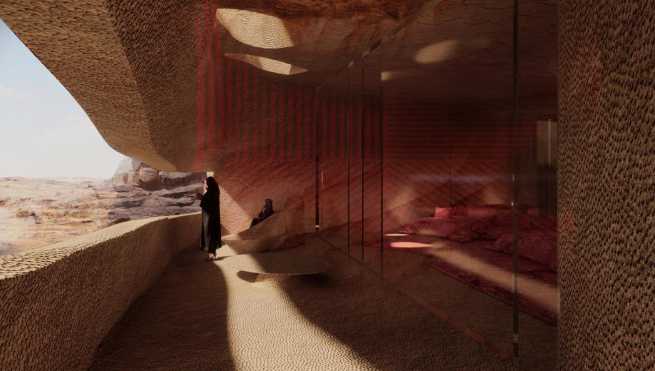 The hotel's entrance will be from a circular courtyard that will be carved into the sandstone hillside. From here a series of rooms will be arranged around a central 80-metre high lift shaft.
According to the architect, the subterranean resort was informed by the nearby UNESCO World Heritage site where the remains of a Nabataean city can be found.
The Nabataean people occupied the Arabian Desert in between the second and fourth century BC and carved cities, including Petra in Jordan, into the area's sandstone rock.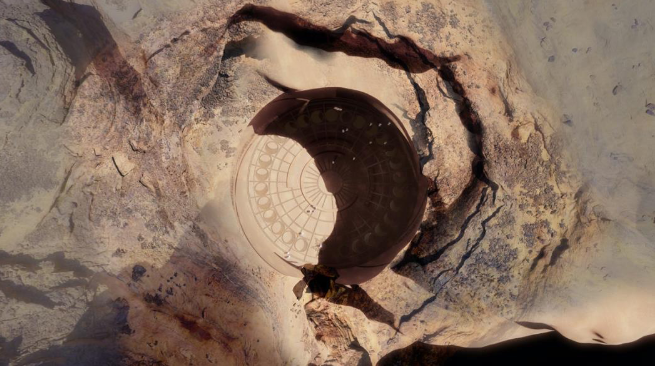 Mr Nouvel said: "AlUla is a museum. Every wadi and escarpment, every stretch of sand and rocky outline, every geological and archaeological site deserves the greatest consideration. It's vital we keep all its distinctiveness and conserve its attractiveness, which largely rests on its remote and occasionally archaic character. We have to safeguard a little mystery as well as the promise of discoveries to come."
Nouvel's commitment to respecting AlUla's landscape and ancient heritage has not meant shying away from modern architectural ideas.
"AlUla deserves to acquire a degree of modernity," he suggested. "Envisioning the future is a never-ending obligation that requires us to be fully alive to places in the present as well as conjuring up the past."