And finally… Court bans night matches at under-construction Bundesliga stadium
---

---
A court in Germany has ruled that a major Bundesliga club cannot host matches at their new €80 million stadium at night or between 1pm and 3pm on Sundays.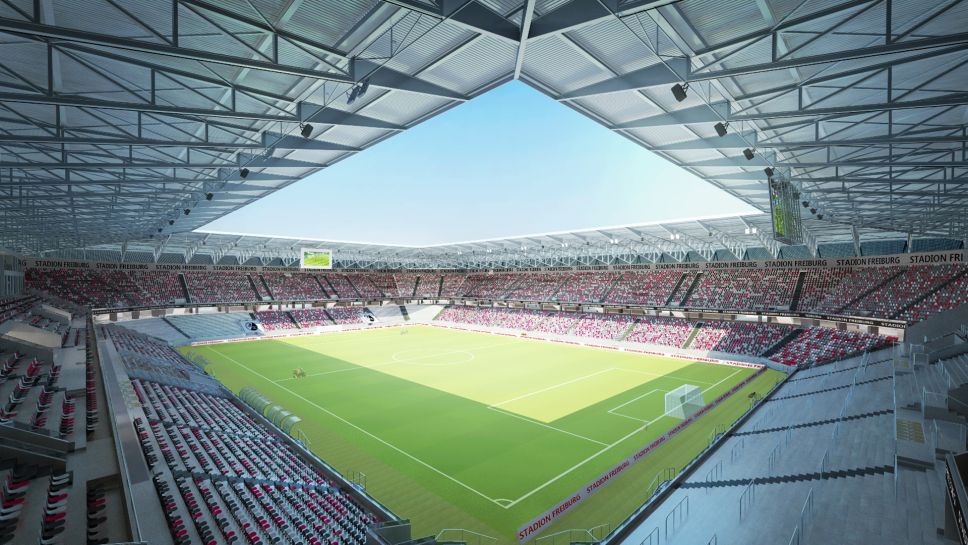 Residents near the new SC Freiburg stadium have raised concerns about anticipated noise from the new 34,700-capacity stadium, currently under construction and set to open next summer.
Baden-Württemberg Administrative Court has now ruled that games can only go ahead at the new stadium on weekdays from 8am to 8pm, and Sundays from 9am to 1pm and 3pm to 8pm, The Guardian reports.
The decision is likely to have an enormous impact on the club, as Bundesliga matches typically kick off on Fridays at 8.30pm, Saturdays at 6.30pm, Sundays at 1.30pm and Mondays at 8.30pm.
SC Freiburg previously defeated a legal challenge against the construction of the stadium on the basis of similar concerns over anticipated noise and traffic.