And finally… DJ Laing helps Carnoustie shine bright during festive season
---

---
Carnoustie town centre got into the festive spirit last weekend with the Christmas lights being switched on in the High Street thanks to the community council, local businesses and volunteers.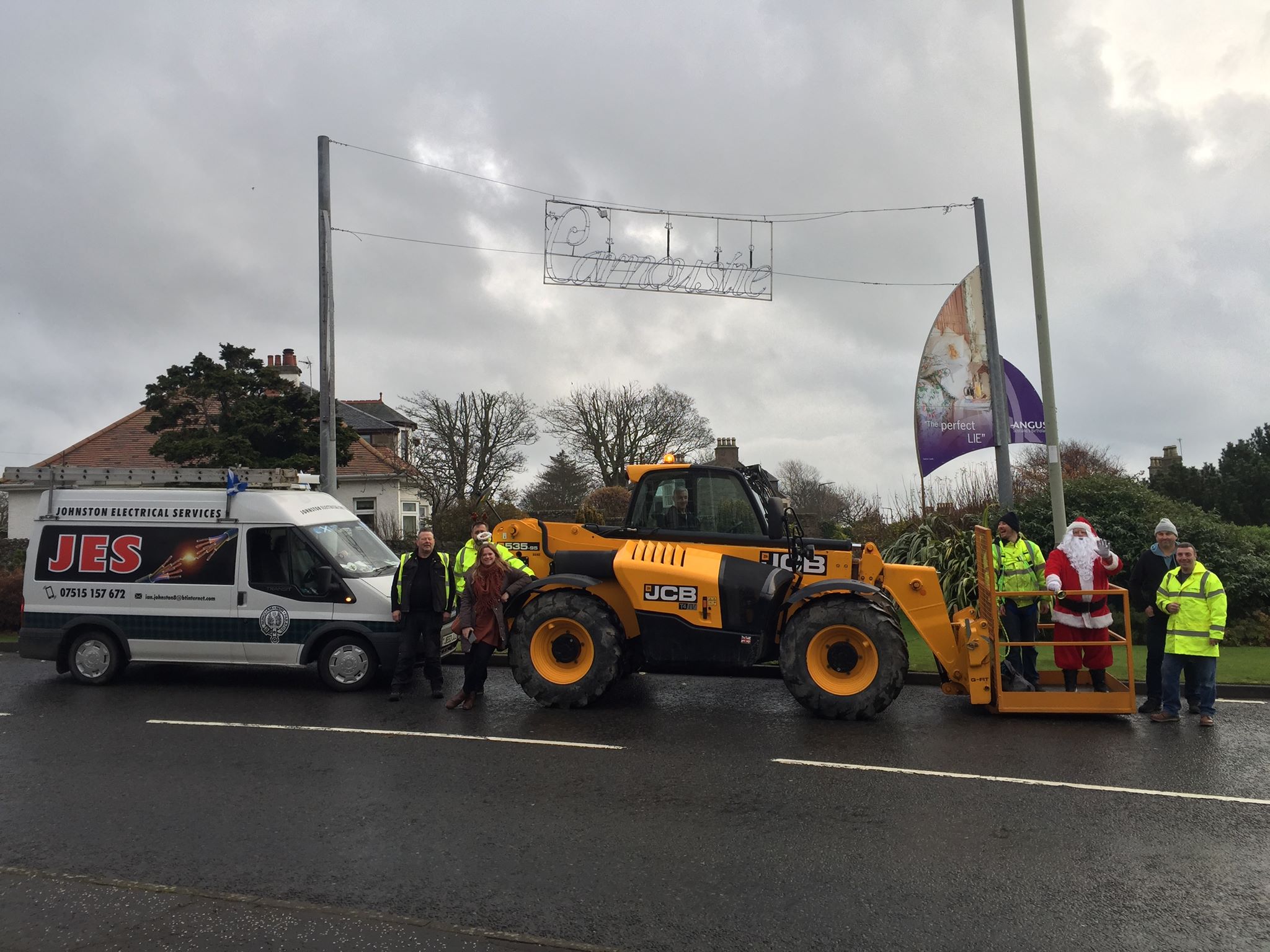 Not deterred by the lack of council funding, Carnoustie Community Council has gained the support of local businesses and volunteers over the past few months to ensure Carnoustie's main street shines bright during the festive season.
The lights were all checked local electrician Ian Johnston from Johnston Electrical Services while local business DJ Laing loaned the machinery and the operators to erect the street lights.
Carnoustie Golf Links provided funding to purchase new lights and the staff at Franco's Café fed and watered the team on a cold day.
Karen Nicoll, managing director of the DJ Laing Group, said: "We are pleased to provide the equipment to assist/support the Community Council in making the town festive for the Christmas season and we are especially grateful to our skilled machine operators for giving up their time at the weekend to help this great cause.
"Well done Lex Richardson and Kenny Law. As a local business we are proud of our town and are happy to support the community in any we can."
Natalie Ross, secretary of the Carnoustie Community Council, added: "It has been a major task organising this year's event for the third year running but with our large team of community volunteers we hope was enjoyed by many residents.
"The event could not go ahead without the support of local businesses and volunteers so we are grateful for their time and contribution. It's amazing what can be accomplished when we all work together."