And finally… Scientists develop autonomous robots that can inspect damaged wind farms
---

---
Scientists have used the latest robotics technology to develop fully autonomous robots that are able to inspect damaged wind farms.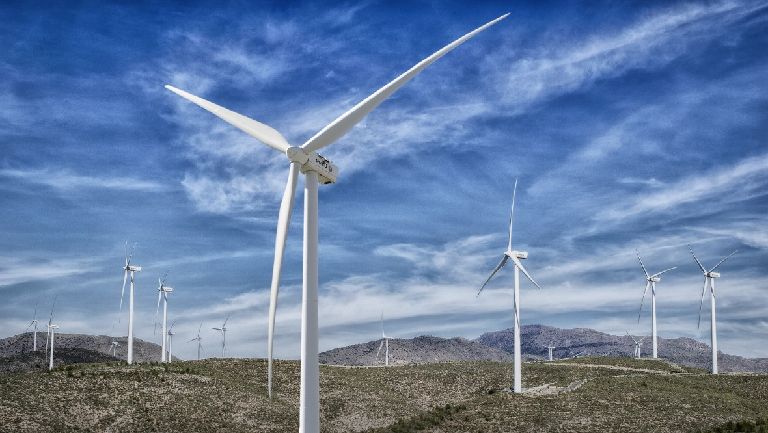 A consortium of five universities, including Heriot-Watt and Edinburgh, working with 35 industrial and innovation partners, has unveiled the latest results from its multi-million-pound research collaboration.
The largest academic centre in the world for research into robotics technology for offshore energy infrastructure, the ORCA Hub's aim is to advance robotics and Artificial Intelligence technologies for the inspection, repair, maintenance and certification of offshore energy platforms and assets.
The consortium showcased 16 autonomous and semi-autonomous robots at ORE Catapult in Blyth, near Newcastle, as part of its third presentation to industry.
The technologies are designed to boost safety, improve efficiency and support the environmental objectives of offshore energy infrastructure.
The Hub demonstrated their latest research in a renewables-themed showcase, reflecting the growing importance of renewables to the UK's energy mix.
The event, attended by more than 30 industry stakeholders, involved a number of demonstrations.
These included a quadruped robot – called ANYmal – which researchers operated on a scale model of an offshore platform to demonstrate the device's ability to navigate in complex terrain.
Other demonstrations included state-of-the-art autonomous drones and Limpets – cost-effective sensing devices for offshore equipment, which can act as an early warning system for inspection and maintenance needs.
The ORCA Hub was launched in October 2017 and forms part of a £93m UK Government funding scheme for research on robotics and AI for extreme environments.
The hub is led by the Edinburgh Centre for Robotics, a partnership between Heriot-Watt University and the University of Edinburgh. The consortium also includes Imperial College London, the Universities of Oxford and Liverpool, and more than 30 industrial partners.
Professor Sethu Vijayakumar, director of the Edinburgh Centre for Robotics and deputy director of the ORCA Hub, said: "The University of Edinburgh's Schools of Informatics and Engineering plays a leading role in addressing some of the most challenging navigation, sensing and mapping solutions needed within the ORCA Hub."