Apprentices laying foundations for a better future with Home Fix Scotland
---

---
In September 2019, Home Fix Scotland welcomed eight new apprentices from across Inverclyde. To celebrate Scottish Apprenticeship Week, some of them have agreed to share their story on their first six months in the role.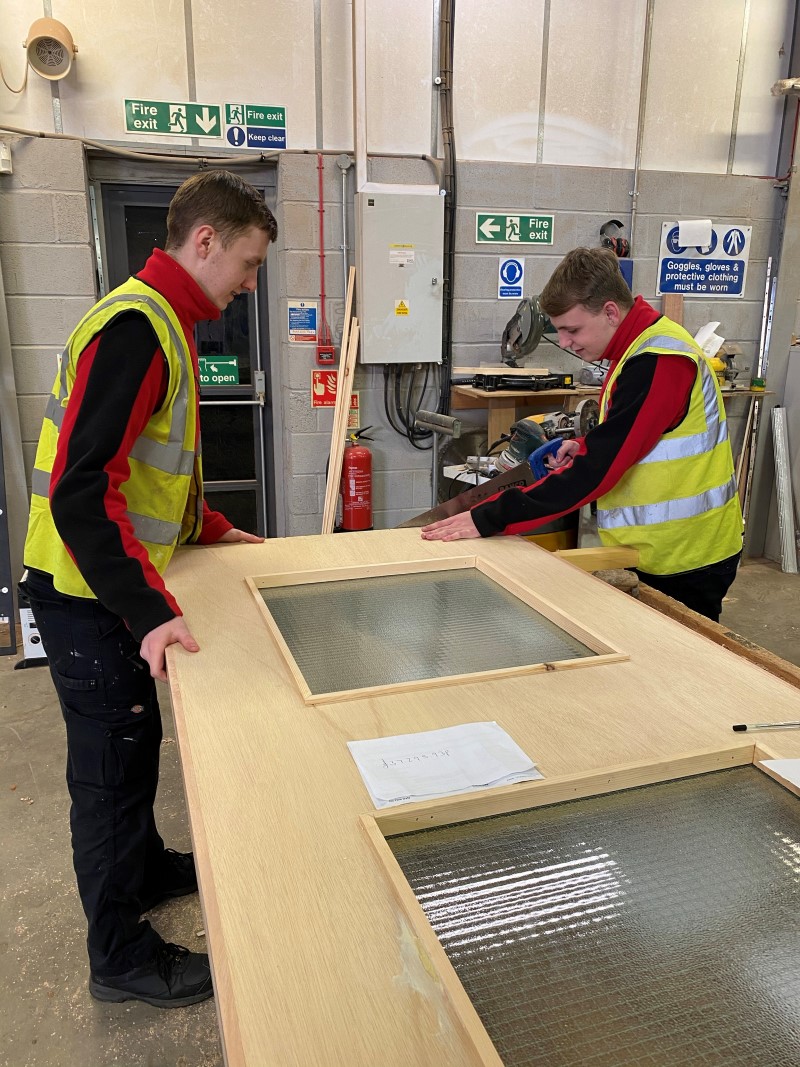 Tasked with supporting Home Fix Scotland carry out repairs and maintenance to over 6,000 homes, 2019's intake included three modern apprenticeships and five young apprentices; two aspiring joiners, three roofers, two plasterers and a bricklayer.
Each apprentice is currently undergoing a four-year or two-year apprenticeship, depending on their age. During this period, they are given the time, resources and knowledge to develop the skills and experience needed to develop an exciting career in the sector.
Despite the skills shortage, the benefits of an apprenticeship to individuals are clear: on-the-job training, industry-recognised qualifications and genuine opportunities for career progression.
Kyle, an apprentice joiner, has found the apprenticeship scheme personally rewarding: "Growing up, my Dad worked as a joiner and it was always something I was really interested in doing. The industry has so many different parts to it and lots of exciting projects that you can be a part of, which I don't think many people know about." Connor, who is also an apprentice joiner, agrees saying: "With an apprenticeship, you get to see everything that the job involves."
The first thing that impressed Lewis, one of this year's apprentice bricklayers, was the recruitment process: "It all happened dead fast, I couldn't believe it. You might think it would have been a bit daunting but that definitely wasn't the case."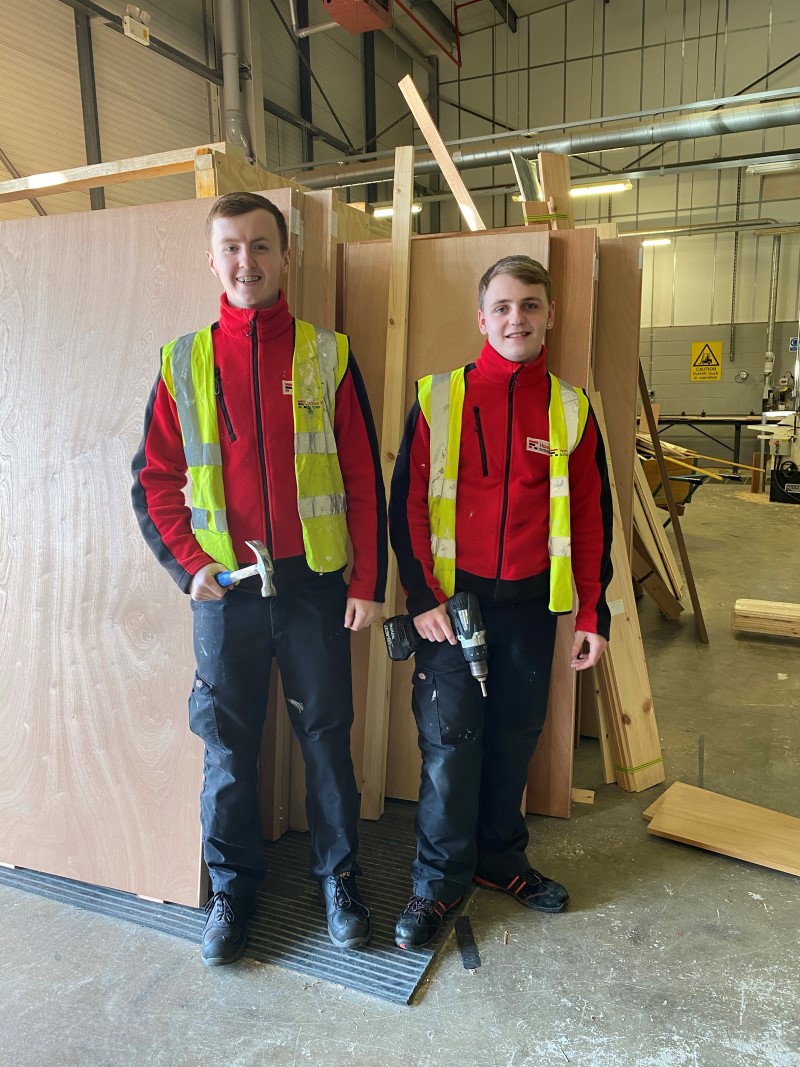 The nature of the sector means that the work can present a range of different challenges. Aside from being supported by their peers, HR and their in-house Health & Safety department, the apprentices also have access to a range of health and wellbeing services. Lewis, 22, added: "Although I haven't used them yet, its good to know that there is a range of different support services like the physio, dentist, opticians etc".
In the past, for many, the natural progression was to finish school and learn a trade but this is no longer the case. "I'd always wanted to be a joiner and this apprenticeship provided me with a really good platform to do that," said Connor, 22. "For me, the main difference was going back to school. It's far more enjoyable when you're learning about something that you're interested in" added Lewis.
To those considering an apprenticeship, the message is clear. "Go for it!" exclaimed Lewis, "100%, you should do it," said Connor. "Aside from learning a trade, the best thing is working on your doorstep and working within the communities you grew up" added Kyle, 17.
John Williams, senior contracts manager at Home Fix Scotland, said: "We're focused on investing in our people and delivering quality programmes that make a real difference - not just to our workforce but also to Inverclyde. There's no better time to start an apprenticeship. If you've got a can-do attitude and a willingness to learn then you will excel in this industry."
Applications for the 2020 apprenticeships will be posted online here.