Approval of Speyside distillery to boost economy and create jobs
---

---
A boost to the local economy and the creation of new jobs are expected in Speyside after planners were given the green light for a new distillery.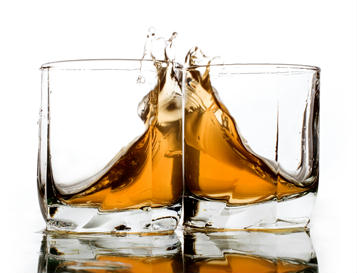 The distillery, visitor centre and warehouse, to be situated on the outskirts of Grantown-on-Spey, between Craggan Outdoors and Gaich Farm, will be developed by Speymalt Whisky Distributors Ltd – better known as Gordon and MacPhail.
In 1993, the company bought Benromach Distillery in Forres which now attracts over 13,000 visitors every year and has recently expanded to include a gin distillery.
The Press and Journal reported that Ewen Mackintosh, managing director of Speymalt Whisky Distributors Ltd, expressed his happiness following the news of the approval, adding that they "hope to get started very quickly – potentially this year".
He said: "We're looking forward to becoming part of the local community here. As a family-owned business located in the north of Scotland we are very much rooted in our communities and we are keen to develop strong relationships in Grantown-on-Spey and the surrounding area."
The new distillery will have the capacity to produce 100,000 cases of whisky each year, an estimated two million litres, with 50,000 anticipated to visit each year.
The Scottish whisky sector generated £5.5 billion in gross value to the UK economy last year, with the industry recognised as the third most popular tourist attraction in Scotland with more than two million visits to distilleries each year.
The Scottish whisky sector also supports approximately 7,000 jobs across the Highlands and Islands.
Councillor Bill Lobban said: "I think this is a fantastic thing for the whole area and not just Grantown-on-Spey. I think this is exactly the right kind of development, and over the years it will provide a great economic boost and some local jobs, so overall it is to be welcomed."
The distillery will include a "living roof" planted with sedum to help minimise the visual impact on nearby homes and will be situated right at the entrance to the Speyside Whisky Trail.
Eleanor Mackintosh, Cairngorm National Park Association (CNPA) planning committee convener, labelled the project as a "major development for the area" and commended the "thorough and well-presented application".
She added: "The food and drink sector and the tourism industry are both extremely important to the national park economy – often going hand in hand as is the case here. It is an innovative building to house a business that will provide long-term economic benefits."
The development is the first malt whisky distillery to be approved by the CNPA since it was established in 2003.