Arc-Tech creates fresh opportunities with adult apprenticeships
---

---
Building services contractor Arc-Tech (Scotland) Ltd has continued its drive to promote skills development, trade apprenticeships and training with a new offering of adult apprenticeships.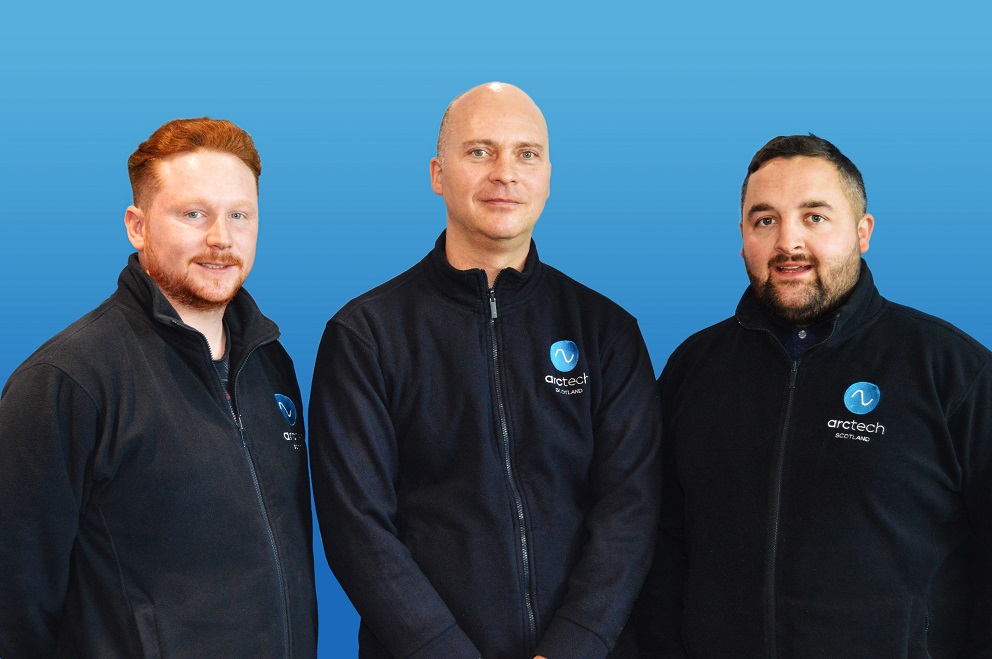 Since its inception in 2016, the Glasgow-based company has grown quickly to become a strong market player when it comes to mechanical and electrical services with 120 staff members and an annual turnover now reaching £15 million.
In August, for the third year in succession, Arc-Tech welcomed two trade apprentices taking their overall total of staff in either an apprentice or trainee roles to 14. Now, the company is providing more opportunities in the trade by offering adult apprenticeships.
Paul Shanks (45), from Pollok in Glasgow, recently commenced his electrical trade apprenticeship at Glasgow Clyde College after having been an electrician's mate with the firm since 2016. Seeking to advance his career, Paul initially viewed the opportunity with trepidation.
He said: "On my first day, I was really nervous. I didn't know what to expect because I hadn't been in education for 26 years but when I got there and started meeting others, I realised everybody was in the same position as me. We're in a group now and have set up a chat so we can help each other and so far, it has been very enjoyable."
Paul has joined 2nd year adult apprentice Darryn Grant (29) and Andrew Hardie (32) who are studying to become electricians.
Alan Rogers, Arc-Tech contracts director, said: "We are very proud of our approach to skills development and training. It is crucial in our area of the industry to have highly-skilled labour as we want to provide the best service possible to our clients. With the adult apprenticeships, we don't want to miss out on finding quality tradespeople just because of their age. We ultimately believe that this approach will benefit our business in the long-term.
"Paul, Darryn and Andrew, along with all of our staff members, are on board with us and our ethos in driving quality standards and that is why we have had, and will continue to have, success in the industry."