Arc-Tech provides essential assistance for Mackintosh Hill House restoration
---

---
Regarded as a domestic masterpiece for Scottish architecture, the 1904 Charles Rennie Mackintosh Hill House has been saved thanks to the innovative 'Box' that has been constructed by Robertson Construction and the fundraising efforts of the National Trust for Scotland.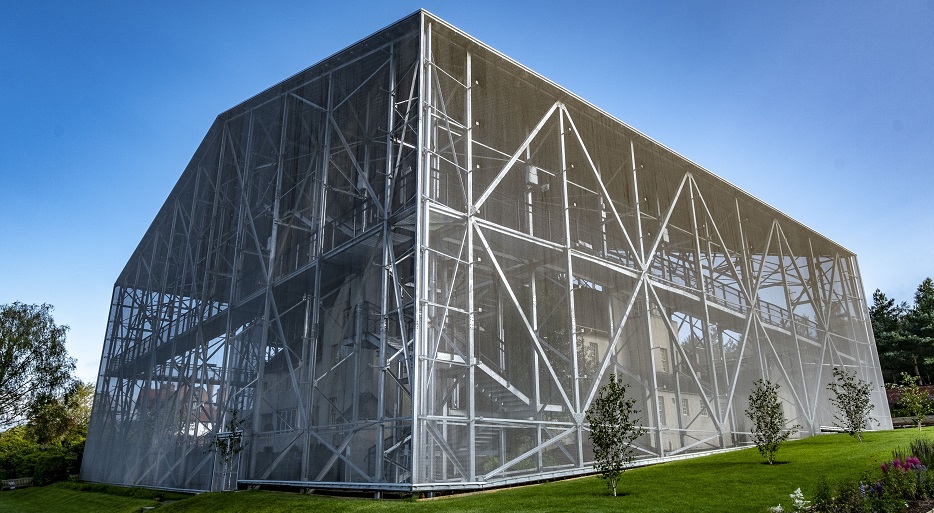 Completed in the spring of this year, the 'Box' is a lightweight mesh pavilion that surrounds the building in order to protect and prevent moisture build up so that it can dry out prior to essential restoration works taking place.
Works also included the construction of a new, two-storey visitor centre and to assist with both arms of the project, Robertson utilised building services provider Arc-Tech (Scotland) Ltd to assist with the build comprising the installation of specialist feature lighting, fire detection, data communications, ventilation and water services.
John Gallacher, managing director of Arc-Tech, said: "The Mackintosh 'Box' uses a revolutionary approach in the preservation of historical landmarks. We look forward to the building's launch this spring and thank Robertson and the National Trust for Scotland for their continued support throughout the programme."
Ed Parry, managing director of Robertson Central West, said: "A truly unique project, 'The Mackintosh Box' serves a vital role in protecting the building from the elements, allowing major restorations to take place in the years ahead. Robertson was thrilled to play a key role in delivering such an important piece of work."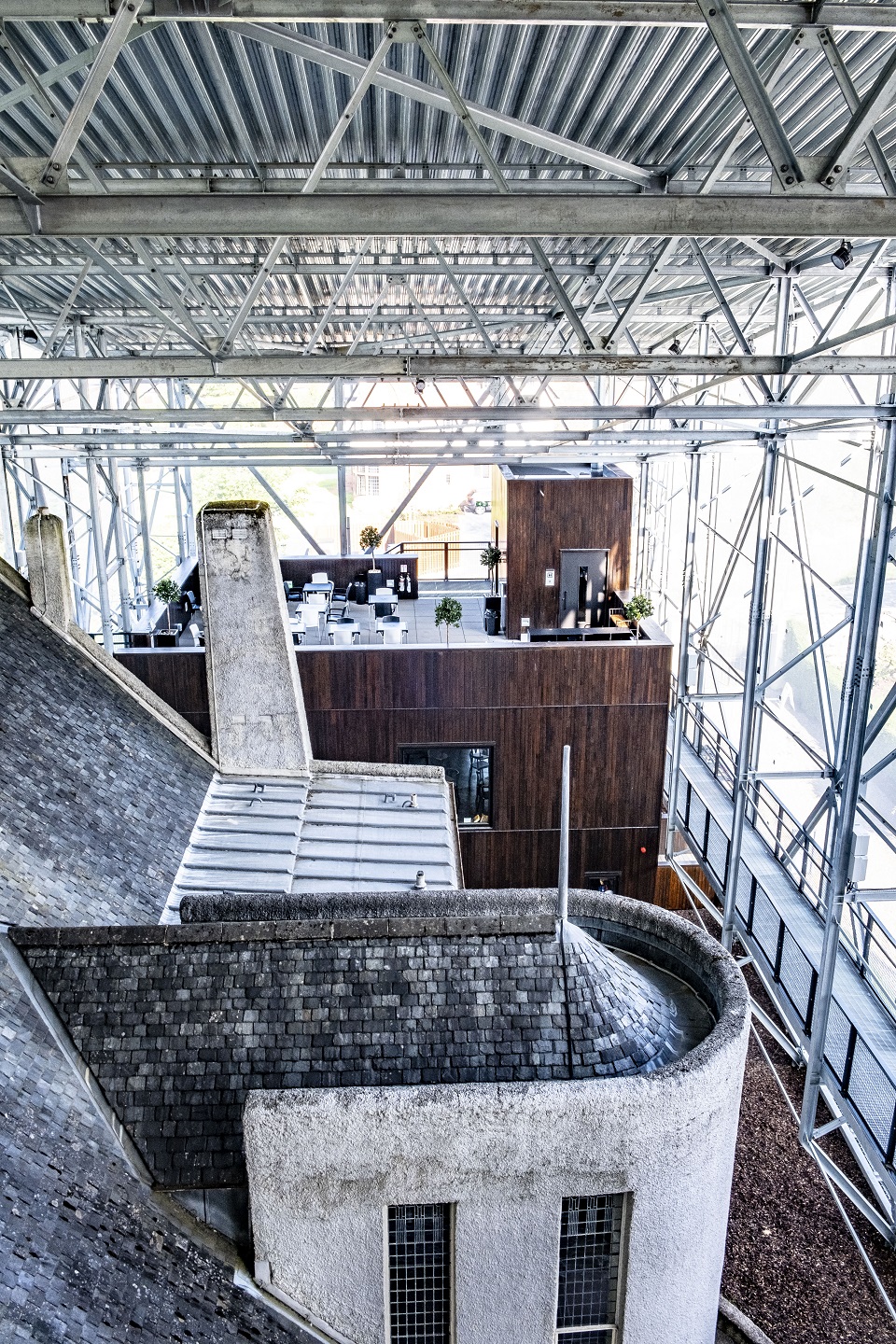 The Hill House project, delivered by Robertson, was procured through Scape Venture, a collaborative procurement consultancy and construction route, which supports public/private partnerships and helps charities achieve best value in their programmes of work.
Mark Robinson, Scape Group chief executive, said: "The client's aspirations are not only to preserve this iconic building, but to create an inspirational, memorable visitor experience which has conservation, heritage, arts and culture at its heart.
"This project is part of the National Trust for Scotland's wider regeneration strategy for heritage sites across Scotland, which celebrates the country's rich culture, whilst stimulating sustainable local economic growth.
"By selecting Scape Venture, they are ensuring the project will drive real value for money, be delivered on time and budget and involve an extensive local supply chain."
As a direct result of the project, Arc-Tech has supported the ongoing development of David Stewart and Stephen Shaw, who, at the time, were working on their respective 1st and 2nd year electrical trade apprenticeship programmes.
Mr Gallacher added: "The experience gained by David and Stewart through working on such a unique project will be invaluable to their progression and it was a pleasure to hear about their standard of work and positive experience on site."