Artisan to put low carbon living 'blueprint' into practice with £150m Scottish investment
---

---
Artisan Real Estate is set to invest £150 million in residential development in Scotland over the next 12 months in a "radical bid" to raise standards for sustainable living in prime city centre locations in Edinburgh and Glasgow.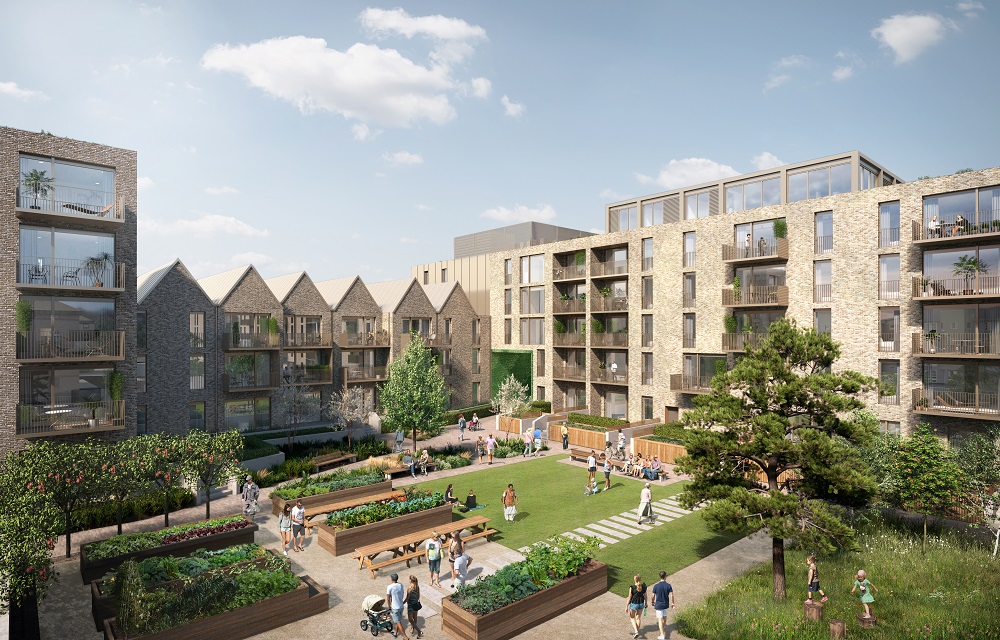 The regeneration specialist launched a new UK-wide building design framework earlier this year geared to increasing low carbon city living whilst meeting the changing requirements of people and communities in a post-COVID world. And the developer has now promised its game-changing blueprint could have significant environmental and investment benefits for Scotland's cities as it progresses with new homes' projects planned for the brownfield sites
In Edinburgh alone, Artisan is planning to invest more than £90m in several significant city centre residential developments. The first phases of the Canonmills Garden scheme will be ready for occupation in spring 2021, while planning applications for two major projects at Rowanbank Gardens, Corstorphine and Abbey Lane in Abbeyhill will be discussed by the City of Edinburgh Council at the end of November.
Clive Wilding, Artisan's group development director, believes Artisan's investment in Edinburgh especially will fast become a blueprint for the company's housing projects across the rest of the UK, coming at a critical time for investment in the city.
"Artisan is firmly committed to future investment to get the city living again following lockdown," he explained.
"Initially our plan was to achieve low to zero carbon development across all our new homes developments. But the challenges highlighted by the pandemic has accelerated the importance of other critical aspects of development planning - such as technological efficiency, easy access to the outdoors and improved amenity space.
"We are going above and beyond the existing Council guidelines for sensitive city centre environments. This includes reducing urban sprawl by optimising the number of people living in well-designed, sustainable homes in low car-use locations well-served by public transport and linked to pedestrian and cycle networks. Smart energy-efficient building design has been matched with an innovative approach to placemaking and community. Across all our developments, we are introducing creative concepts such as green roofs, communal 'edible' gardens with fruit and vegetable plots and integrated green transport plans."
"We are also envisaging what people want from their post-Covid living environment," he added. "Significant emphasis is placed on the quality of internal space and light to create enjoyable home-working environments, whilst accessible balconies, gardens and landscaping promote health and well-being by making nature and well-designed outdoor space integral to the day-to-day living experience."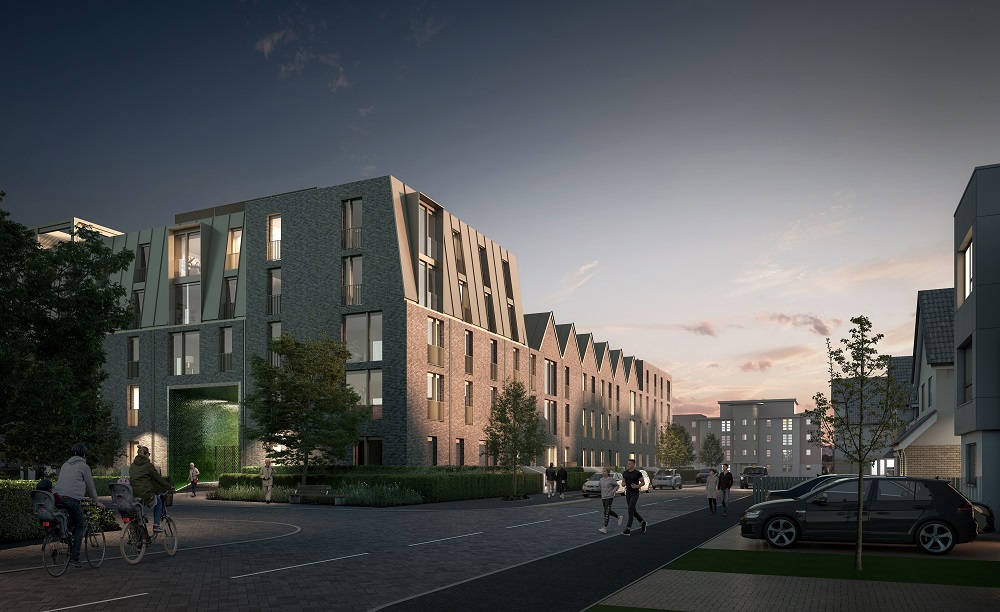 Such development principles have been applied to the major planning application for 126 new homes at Artisan's Rowanbank Gardens. The brownfield former care-home site in Corstorphine is set to answer the City of Edinburgh Council's requirement for well designed, high density living whilst providing spacious communal areas and well-established public transport links ensuring low car ownership.
The development is designed around a central courtyard garden providing nearly twice the level of open space recommended by council planning policy, filled with fruit trees and communal planting and growing beds. Apartments are designed for open plan living with large windows giving views of the courtyard and the wider area, while green roofs ensure benefits of surface water retention, insulation and ecology.
Artisan is perhaps best known in Scotland for large-scale city regeneration projects like the award-winning New Waverley at the heart of Edinburgh's historic Old Town. The development's Queen Elizabeth House, now a flagship UK Government office hub, was recently awarded the Innovation Award at the 2020 British Council Offices Awards, recognising the building design which includes a variety of low-energy techniques.
The developer is now applying the same values and philosophy which has guided the successful design and execution of New Waverley to its residential developments, setting it apart from other major homebuilders in Scotland.
Clive Wilding added: "Artisan now has an opportunity in Scotland to set a new benchmark for high quality urban regeneration in sensitive city-centre environments – whether it be commercial, residential or mixed-use. Our track record in Edinburgh and in Scotland has given us a strong understanding of the importance of sustainable low carbon living combined with high quality placemaking, which is at the heart of all Artisan's developments."