Barratt helps bridge skills gap with ASPIRE programme 
---

---
Barratt Developments has shown its commitment to offer opportunities and raise awareness of the diverse range of roles within the construction industry.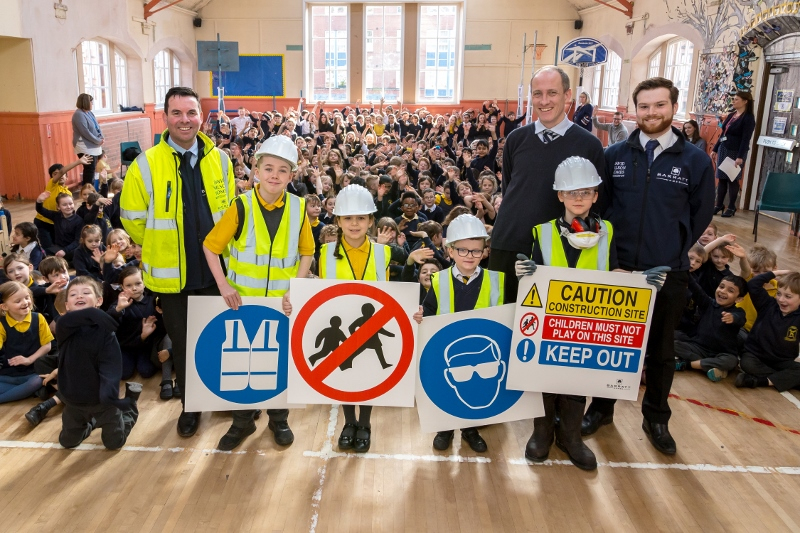 The housebuilder aims to attract young people, with several routes available such as its early career apprenticeship scheme, one-year accelerated construction programme and ASPIRE Programme.
Open to graduates of all disciplines, the ASPIRE Programme is tailored to allow promising candidates to explore the different business aspects of Barratt Developments. Providing support to study for professional qualifications awarded by industry bodies, many of those who start their career with Barratt's showcase graduate scheme gain valuable skills and progress to senior roles within the company.
Duncan Bertram, 25 and based in Glasgow, joined the ASPIRE Programme in 2017 as a technical graduate, after completing a degree in Urban Studies from University College London (UCL).
He said: "Barratt's graduate scheme appealed to me as I saw it as one of the most comprehensive in the industry. Not only did it offer the certainty of being on a two-year programme, but the opportunity to really develop my professional skills, career and previous success stories played a significant role in my decision to join."
As part of the two-year programme, graduates spend time rotating through every department in the organisation (technical, land, commercial, construction, sales and finance) gaining broad business exposure and a full understanding of the company.
"I think the ability to gain work in each area gave me a detailed understanding of the company. The experience has become invaluable to my current day-to-day role," said Duncan, reflecting on his time on the programme.
A big positive for him was being trusted with extra responsibility at the early stages of his career, which allowed him to develop a large amount of experience in a short time.
He added: "Throughout the two years there was a lot of emphasis placed on my development, and ever since, I feel like I have continually developed my skills. Having opportunities to present my work to the chief executive and regional managing director really showed the company's commitment to this."
In addition to working on real-time practical projects, every graduate is allocated one-to-one mentoring from the managing director as well as the directors for each department, to support their progression throughout their time on the programme.
Four years on since starting his career with the housebuilder, Duncan is now a land buyer at Barratt West Scotland, with his day-to-day spanning from identifying new land opportunities for housing, right through to completing a development site purchase.
"The hands-on approach I had during the programme has definitely continued. What I like most about my role is being able to manage projects and engage with my colleagues from all parts of the business to help bring them to fruition.
"Outside of the significant shift of working from home, the last year has really emphasised the need and demand for new housing supply, with most of my recent projects revolving around securing new development opportunities," said Duncan.
"However, I am looking forward to being back in an office environment. I have missed the opportunity to pick up on my colleagues' experiences on their own projects and ask them quick questions across the desk."
When asked about his future plans, Duncan remarked: "After finishing the graduate programme, I don't plan on going anywhere else anytime soon.
"Through the company's support for my development, it is clear that there are opportunities for progression within Barratt. I'd highly recommend them as an employer to anyone like me who is just starting or is in the early stages of their career."