Barratt increases full year completion expectations after 'strong' performance
---

---
Underlying market strength and strong customer demand has resulted in a positive start to the calendar year for Barratt Developments.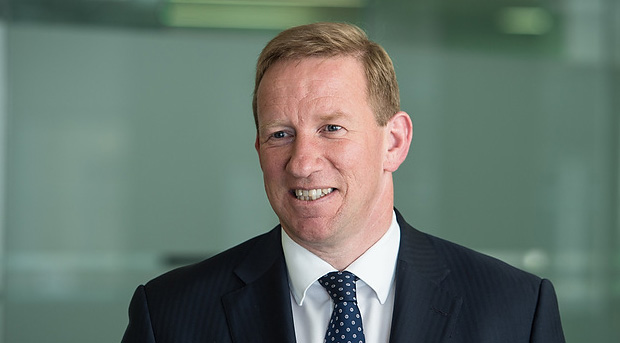 Issuing a trading update in respect of the period from 1 January 2021 to 2 May 2021, the housebuilder said its net private reservation rate was strong at 0.83 (2020: 0.52; 2019: 0.79) per active outlet per average week with some positive house price inflation experienced across the country. The reservation rate increase of 59.6% on last year reflects the comparative period including the impact of the unprecedented closure of our sales outlets and sites by 27 March 2020 due to COVID-19.
During the period, Barratt operated from an average of 346 (2020: 362; 2019: 388) outlets including eight JVs (2020: 9; 2019: 9) per average week. New outlet openings are progressing well and it has launched 57 (2020: 29; 2019: 47) new outlets in the period (including JVs).
In the period, Barratt delivered 4,481 (2020: 3,504, 2019: 4,239) total home completions (including JVs of 149 (2020: 216, 2019: 258)) bringing total home completions in the financial year to date to 13,558 (2020: 11,818; 2019: 11,861).
Total forward sales (including JVs) as at 2 May 2021 were 14,846 homes (3 May 2020: 12,205 homes; 5 May 2019: 14,181 homes), 4.7% ahead of 2019. The value of total forward sales was £3,696.3m (3 May 2020: £2,834.0m; 5 May 2019 £3,365.1m), 9.8% ahead of 2019.
As a result of the continued commitment of site teams and sub-contractors, Barratt said construction activity has been ahead of planned output, with an average of 321 equivalent homes (including JVs), built per average week in the period. Construction output has equated to 304 equivalent homes per week in the financial year to date. Given the continued strength of the market, Barratt is now seeing increases in build costs, currently running at c. 3%, though it continues to expect build cost inflation will be in the range of 1% to 2% for FY21.
David Thomas, chief executive, said: "We have seen strong demand for our high quality, energy efficient homes on well-designed developments which means we now expect to increase wholly owned completions to between 16,000 and 16,250 homes this year, along with around 650 JV home completions. As construction activity has increased our employees and sub-contractors have worked hard to maintain our high standards of quality and service and we are proud that for the 12th successive year, our customers have rated us as a 5 star housebuilder.
"Our priority continues to be keeping our customers and colleagues safe as we deliver high quality sustainable homes and developments the country needs, creating jobs and supporting economic recovery across England, Scotland and Wales."