Building Briefs – April 12th
---

---
Falkirk currently hottest spot for buyer demand in the UK
New data has revealed that the hottest spot for buyer demand in the UK right now is Falkirk with the ratio of properties listed as sold to those still for sale currently at 65%.
The latest research by national fast sale estate agency, Springbok Properties, has looked at where across the UK is bucking the wider market trends of Brexit uncertainty to register the highest levels of buyer demand in Q1 of this year.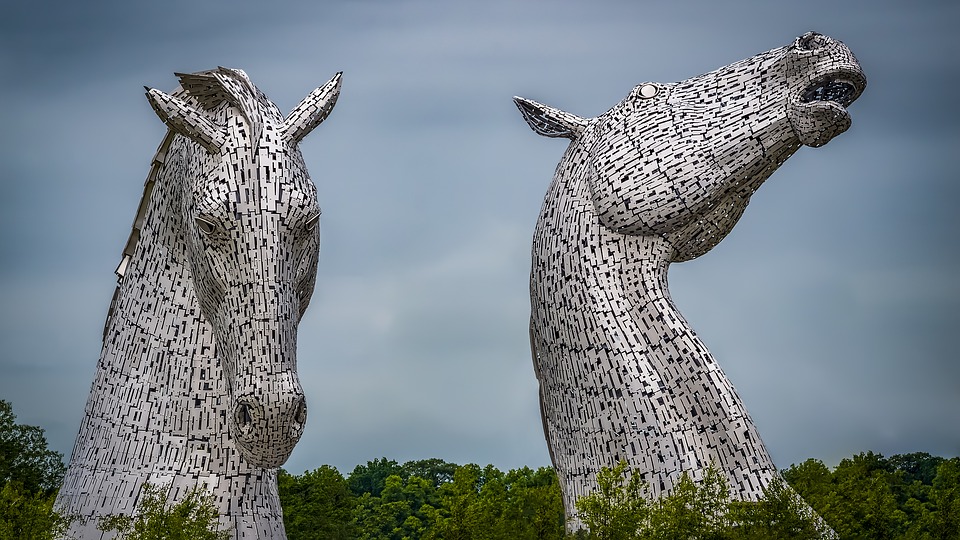 Using data from the major property portals, Springbok looked at where has seen the largest levels of buyer demand across the UK's top 200 most populated cities, based on the total ratio of stock listed for sale and that which has already gone under offer or sold subject to contract.
So if 100 properties are listed in total, but 60 have already sold subject to contract or are under offer, this area would score a demand percentage of 60%. A higher demand score indicates higher levels of demand as more properties have left the market as SSTC or under offer.
After Falkirk, Glasgow ranks as the second hottest spot at 58%, with Sale in Greater Manchester in third (57%) before Scotland continues to dominate with Edinburgh in fourth place (56%).
Dartford in Kent and Dudley in the West Midlands are both home to a buyer demand percentage of 53%, while Bristol ranks in seventh at 52%. Walsall (51%), Sheffield (51%) and Coventry (49%) complete the top 10.
A dismal time for homeowners in Aberdeen continues as not only is it home to some of the largest drops in price, but buyer demand is at just 10%. Stockton, Sunderland, Middlesbrough and Darlington are also amongst some of the worst.
Having been hit by some of the highest levels of buyer uncertainty, it's no surprise that London ranks as the UK's sixth least in demand location amongst buyers at just 27%.
Looking at the capital, Bexley continues to remain strong for buyer demand at 51%, along with Barking and Dagenham and Waltham Forest. Westminster is the capital's least in demand borough at 12% along with Kensington and Chelsea and Camden.
Aberdeen Central Library roofing works complete
The works to refurbish the grade C listed Aberdeen Central Library roof for Aberdeen City Council has reached completion.
The Central Library, along with St. Mark's Church and His Majesty's Theatre, form the trio of historic buildings on Rosemount viaduct famously said to represent 'Education, Salvation and Damnation'.
Apart from resolving several immediate issues, the works were carried out to provide a robust repair and refurbishment scheme for the long term, using traditional materials and techniques appropriate to the history of the building.
Although Listed Building Consent was not required, the project involved close liaison with Aberdeen City Council Conversation Planning Officers, and the specialist leadwork subcontractor, resulting in a roof which respects the buildings history yet is capable of standing up to the elements for the foreseeable future.
Stirling and Clacks City Region Deal progresses
Work to progress and deliver the Stirling and Clackmannanshire City Region Deal is set to continue following a meeting of the recently established Joint Committee.
Elected members from both local authorities met with regional business representatives and senior officers from Stirling and Clacks at Stirling Council's headquarters to discuss the work which lies ahead to deliver the £90m investment package from both the UK and Scottish governments.
The pledge was followed up by a further pledge of £5m from the Scottish Government for projects in Kildean and Callander.
Partners from across Stirling and Clackmannanshire will then supplement the Government commitments by investing additional sums in excess of £100m over the term of the deal.
James Frew takes part in Big Bandana Bake
James Frew Ltd. recently took part in the Big Bandana Bake this Brain Tumour Awareness Month to help raise money for research.
All staff got involved and baked numerous delicious treats including chocolate cakes, strawberry tarts, oreo truffles & tablet. Through generous donations for homemade goods, a dress down day & a huge raffle draw with prizes such as a golf day for four, beauty hampers and Amazon vouchers, the company raised an incredible £1038.00 – enough to fund four full days of research.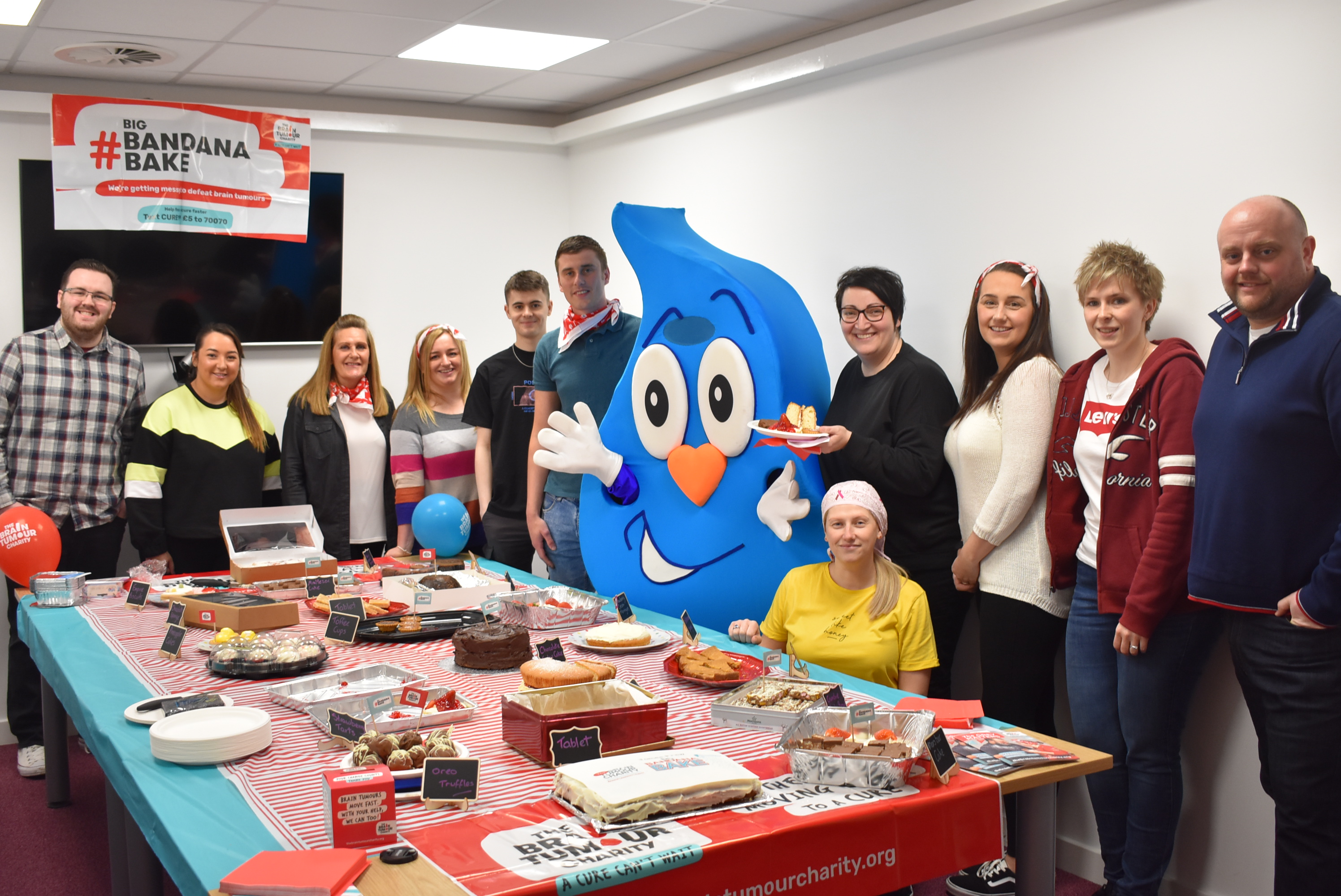 Donald Ross, Elaine Kean and Ashley McNaught, who helped prepare for the Big Bake off, presented the cheque alongside the company's popular GasSure mascot, Flameish to Katie Grier, a Community Fundraiser for The Brain Tumour Charity.
Housing association chief executive announces retirement
Lynne Donnelly, chief executive officer of West of Scotland Housing Association (WSHA), has announced her plans to retire.
Having taken up her post in 2015, Lynne has guided WSHA through a number of key projects including the establishment of an ambitious new build programme, a refocus on putting tenants' needs at the heart of service delivery and overseeing separation from the Gentoo Group.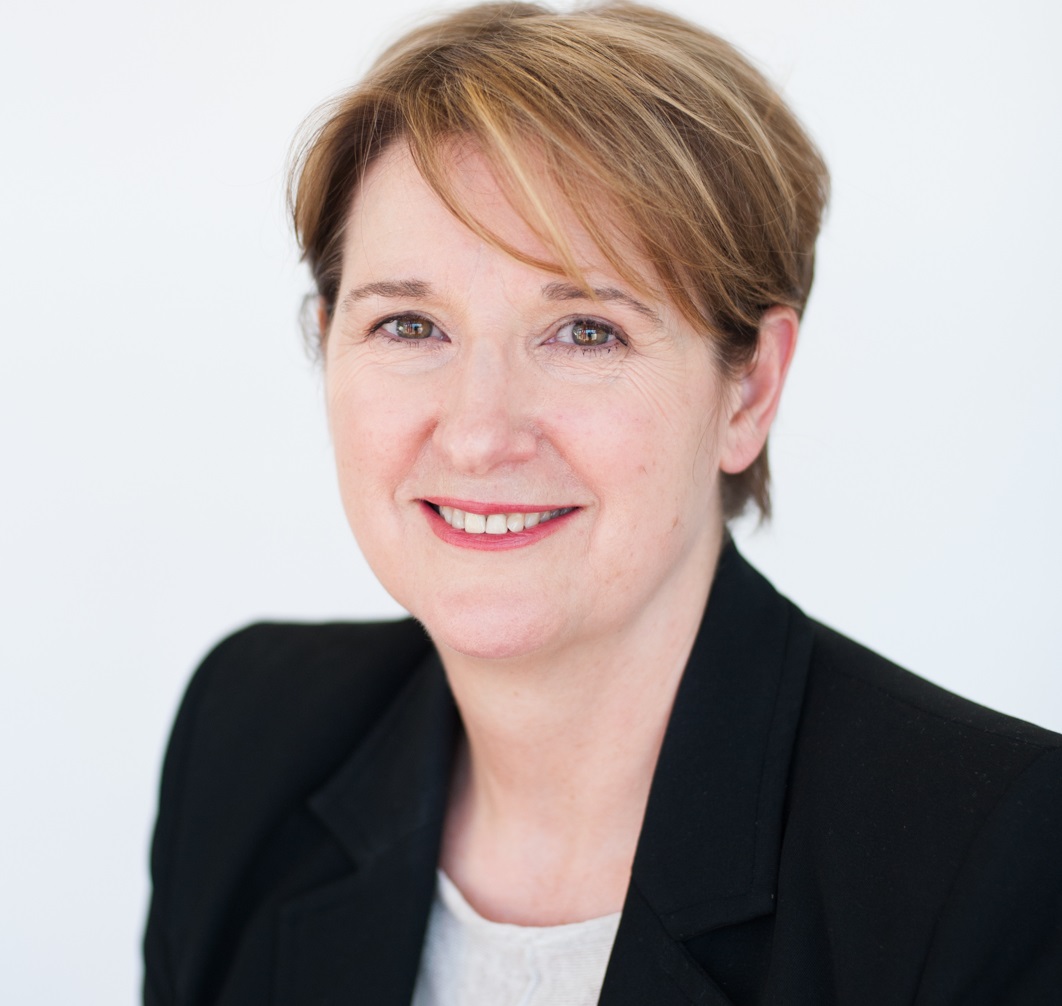 Lynne will continue in her role until June 2019.
Utilities join forces with fire and rescue service to improve home safety
The electricity and gas network operators for the north of Scotland are joining forces with the Scottish Fire and Rescue Service to help make homes safer.
Scottish and Southern Electricity Networks (SSEN) and SGN will be teaming up with fire crews to highlight the extra help available for vulnerable electricity and gas customers of both companies.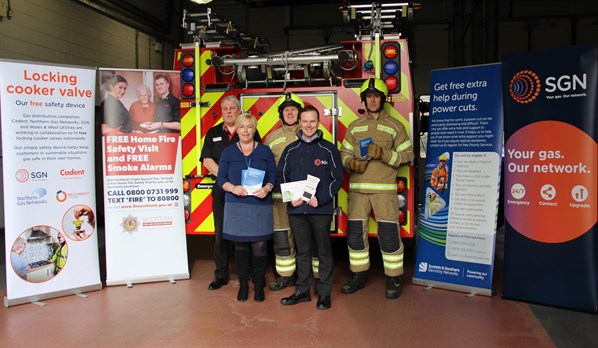 Building on an existing partnership, Scottish Fire and Rescue teams carrying out home fire safety visits in Moray and Aberdeenshire will promote SSEN's Priority Services Register which provides dedicated 24-hour support, priority updates before and during a power cut, and offers extra help where required including support for vital medical equipment.
They will also recommend SGN's locking cooker valve, a free safety device designed to help keep people living in vulnerable circumstances gas safe in their own homes.
Every hour of every day there's a house fire in Scotland and to help combat potential incidents before they happen, the Scottish Fire and Rescue Service offers free home fire safety visits to help people spot possible fire hazards and organise potentially life-saving fire escape plans. Their teams also provide advice and guidance and fit smoke alarms free of charge if needed.