Building Briefs – April 18th
---

---
Trust's new Gateway to Glencoe unveiled

Glencoe's new-look visitor centre this week welcomed its first guests after a major refurbishment to better tell the story of this world-renowned mountain landscape and National Nature Reserve, which is visited by hundreds of thousands of people every year.
Work took place over the winter, with over £1 million invested to refurbish the existing eco-friendly centre, creating a more immersive, informative and welcoming 'gateway' to Glencoe.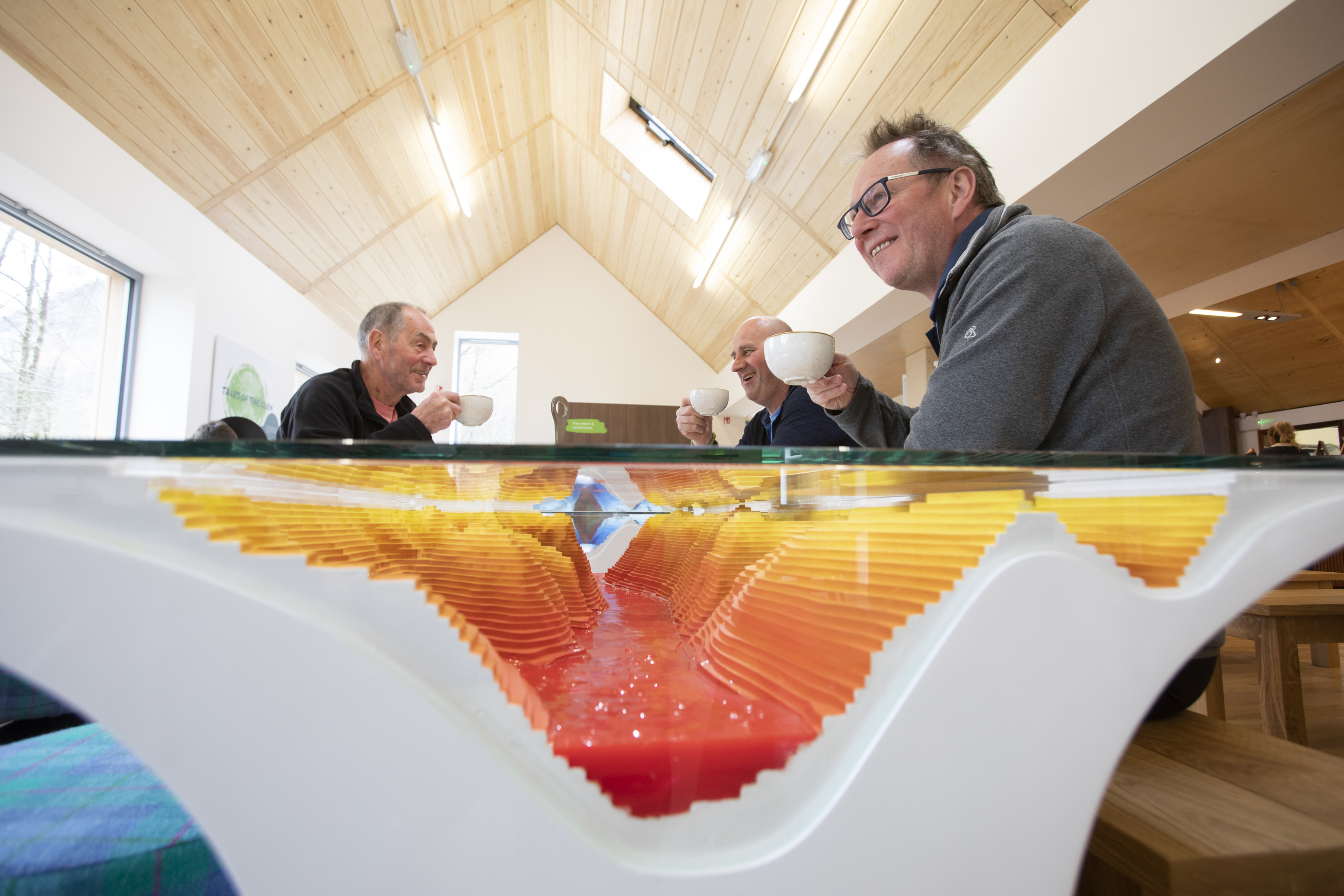 Interiors have been modernised throughout, taking a fresh approach to revealing the stories that make Glencoe such a cherished place. History, wildlife and things to do in the glen are brought to life through quirky design, visual display, sound and sculpture.
A new 50 seat film screening space will show a specially commissioned film with narration from Game of Thrones star Rory McCann. The piece takes viewers on a journey from the glen's volcanic origins, through fire, then ice, towards the tragic events of the 1692 Glencoe Massacre, and on to its popularity with walkers and tourists today.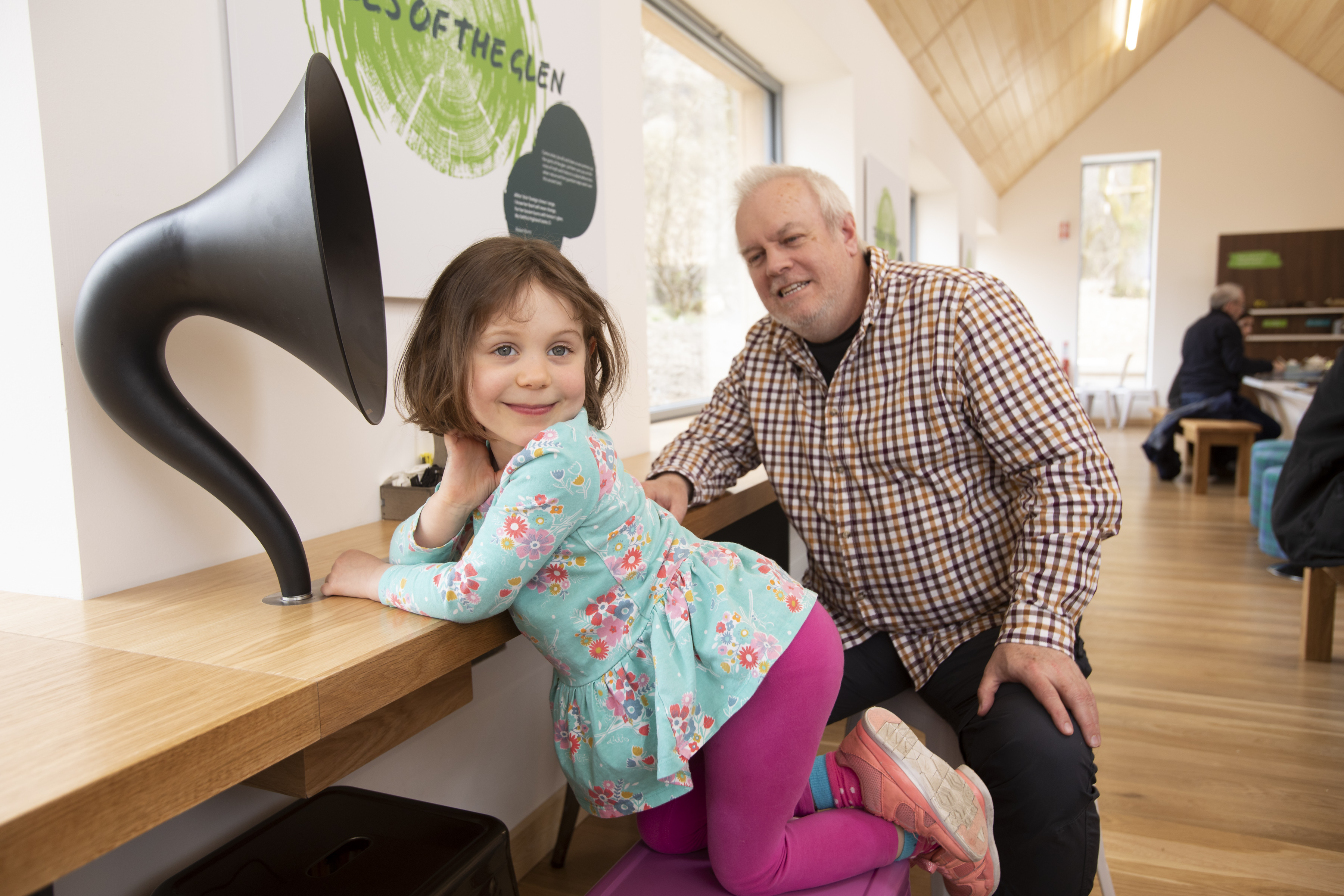 A new exhibition space will focus a spotlight on a different theme every year. For the first exhibition, 'Pioneers of the Peaks', the Trust has partnered up with mountaineering clubs, mountain rescuers and the Scottish Mountain Heritage Collection to explore the glen's role in shaping mountaineering and climbing in Scotland over the last 100 years. The exhibition brings together some unique archive imagery, artefacts, audio and stories, past and present.
The 'Highland Coo Café' offers panoramic views of the mountains of Glencoe from its new extension, stories ingrained into the tables, listening posts to hear local folk tales in both English and Gaelic, plus a new menu. The shop has been refreshed with exclusive Scottish gifts and distinctive Glencoe product ranges.
All income generated at the centre contributes towards the National Trust for Scotland's work within the National Nature Reserve. The conservation charity has owned and cared for the glen since the 1930s. The investment is part of a five year plan to improve Scotland's built and natural heritage.
Scotland's last coal-fired power station demolition continues
A further structure at Longannet, Scotland's last coal-fired power station, has been successfully brought down in a controlled explosion.
The boiler annex east, close to the station's iconic chimney, was 'blown down' in calm conditions on Thursday by Scottish Power's demolition contractor Brown & Mason.
Longannet was closed in 2016, marking the commitment by both Scottish Power and parent company Iberdrola to decarbonising the economy. With demolition work still ongoing, over 28,000 tonnes of material removed from site so far, with 98.5% of this being recovered/recycled.
Scottish Power recently became the first integrated energy company in the UK to shift completely from coal and gas generation to 100% renewable energy. Globally Iberdrola aims to reduce emissions by 30% by 2020, and 50% by 2030 compared to 2007 and be carbon neutral by 2050.
Miller Homes and partners to make a difference in Malawi
Miller Homes is continuing its commitment to global development charity Habitat for Humanity by pledging to build more 'Habitat Homes' and support its WaSH (water, sanitation and hygiene) programme in Malawi.
The housebuilder, which has raised over £300,000 for Habitat for Humanity since 2016 and built four homes in Malawi, is being joined in its latest initiative by 12 of its partners, including members of its supply chain.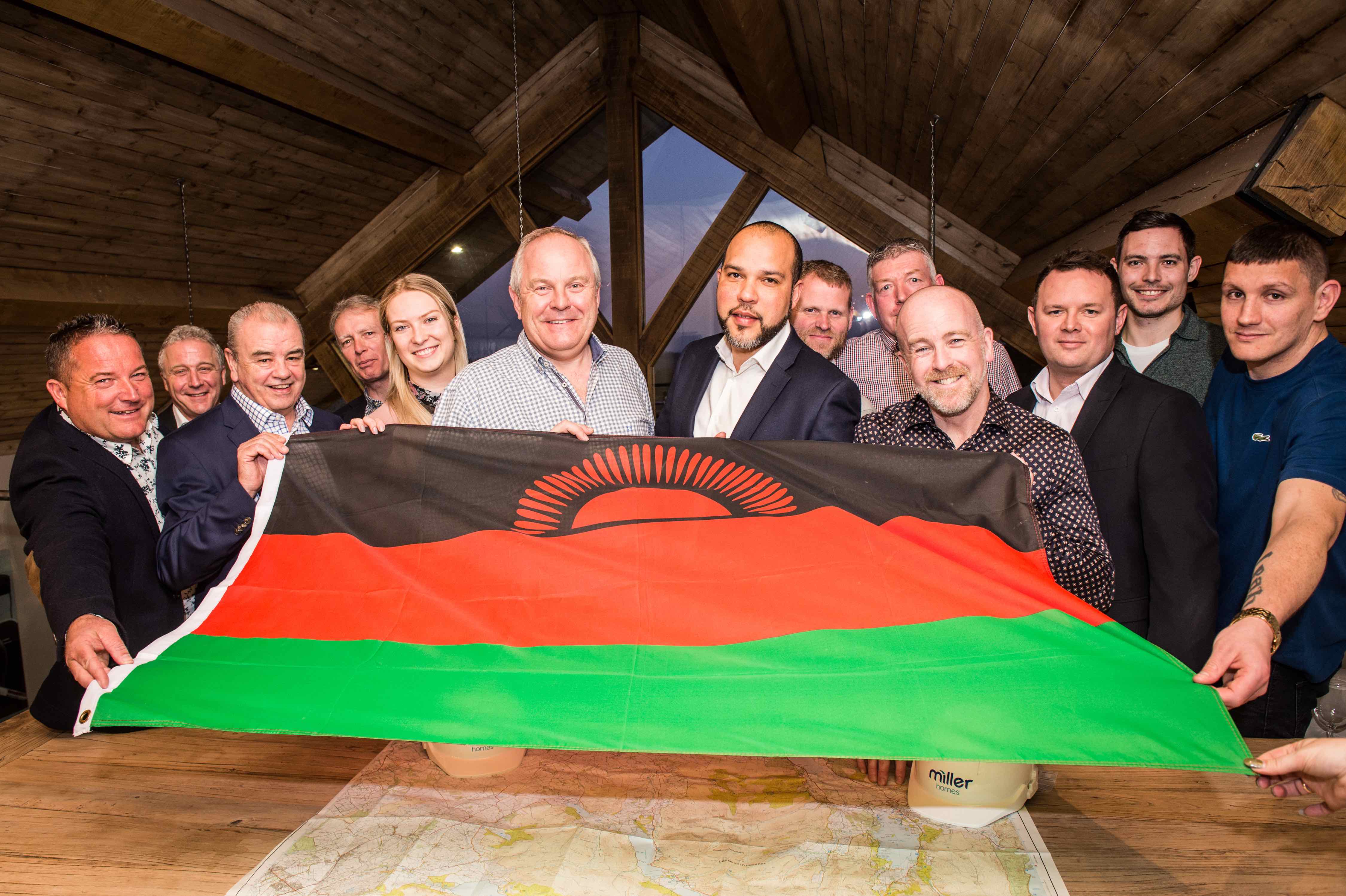 Miller Homes chief executive, Chris Endsor; procurement and sustainability director, Garry McDonald; and production director for Scotland, Andrew Fergusson; will be joined on a global village trip by representatives from some of its key national partners, including H&H UK, Ibstock Brick, Forterra Building Products, Tarmac Building Products, Baxi Heating, Rettig UK Ltd, Symphony Group, Travis Perkins, Egan Construction, D&S Joinery, Ideal Standard and the NHBC along with Habitat for Humanity's chief executive, Tum Kazunga.
The team will build new homes for orphans and vulnerable children in Salima, Malawi in June, whilst also aiming to raise £30,000 to fund the construction of a new bridge in Chikwawa district which will allow for the construction of vital sanitation facilities serving Mazongoza Primary School.
Miller Homes and its partners are aiming to build three Habitat Homes in Malawi and raise £30,000 to fund the construction of a new bridge which will facilitate the movement of construction materials into Mazongoza village. As the village is surrounded by a river, the bridge will provide the necessary infrastructure to deploy a drilling rig and allow the WaSH programme to be implemented at the school. In addition to improved water, sanitation and hygiene at the school, the programme will have a long term broader impact for the entire village through increased access to services and income generating activities.
Miller's Malawi Partnership trip takes place from Friday 14 June to Sunday 23 June. To donate, click here.
Argyll and Bute Council's property approach delivering results
Argyll and Bute Council's 'One Council' approach to property management has achieved over £3 million in revenue in its first 11 months of operation.
With over 1700 buildings and parcels of land, the council transformed its approach to estate management to help meet the challenge of on-going cuts in funding.
All council property now comes under one team, tasked with delivering a proactive, commercially astute management service.
A report considered at the meeting of the council today (18 April) set out key progress achieved to date.
Housing association to host smart heat housing conference
West Dunbartonshire-based social landlord Clydebank Housing Association (CHA) is to host a 'smart heat' knowledge sharing conference in June.
The latest in the Smart Social Housing series of events, 'Making Sense of Sensors' will focus on the rise of smart heating and web enabled thermostats, and explore how new, remote home sensor technologies could revolutionise the management of housing stock.
Keynote presentations will be delivered by CHA's Jack Devlin, and Brian Martin from heat innovator Secure Meters.
Smart Social Housing is sponsored by Secure Meters (UK), which launched Beanbag, its first smart heat control for social landlords in 2017.
The event takes place on the morning of June 4 at CHA's main office and is free to attend for social housing professionals in Scotland. To register, please visit ssh-clydebank.eventbrite.co.uk.
House prices in Scotland down for the first time since 2016
The latest statistics from the UK House Price Index (HPI) show that the average price of a property in Scotland in February 2019 was £145,762 – a decrease of 0.2% on February in the previous year.
This is the first annual decrease in the average price of a property in Scotland since March 2016.
Comparing with the previous month, house prices in Scotland fell by 3.1% between January 2019 and February 2019.
The UK average house price was £226,234, which was an increase of 0.6% on February in the previous year and a decrease of 0.8% on the previous month.
The volume of residential sales in Scotland in December 2018 was 7,392 – a decrease of 8.2% on the original provisional estimate for December 2017.
This compares with decreases of 2.0% in England and 5.1% in Wales, and an increase of 4.3% in Northern Ireland (Quarter 4 – 2018).
Average price increases were recorded in the majority (22) of local authorities, when comparing prices with the previous year.
The biggest price increases were in Midlothian and Perth and Kinross where average prices increased by 9.9% to £185,753 and 8.8% to £192,631 respectively.
The largest decreases were recorded in Aberdeen City and Aberdeenshire, where average prices fell by 7.0% to £149,435 and 5.8% to £180,862 respectively.
Local authority estimates are based on a three month moving average to reduce volatility.
Further information on HPI Scotland by local authority, property type, first time buyers and cash sales can be found in the latest HPI Scotland publication.