Building Briefs – April 23rd
---

---
Queen's Award bestowed on Dumbarton recycling plant
A Dumbarton-based recycling specialist has been recognised for its innovation with a prestigious accolade.
Thompson Recycling and Landfill Ltd – a waste, recycling and aggregate supplier which serves Dumbarton, Glasgow and Lanarkshire – has been awarded a Queen's Award for Enterprise thanks to its pioneering approach to sustainability.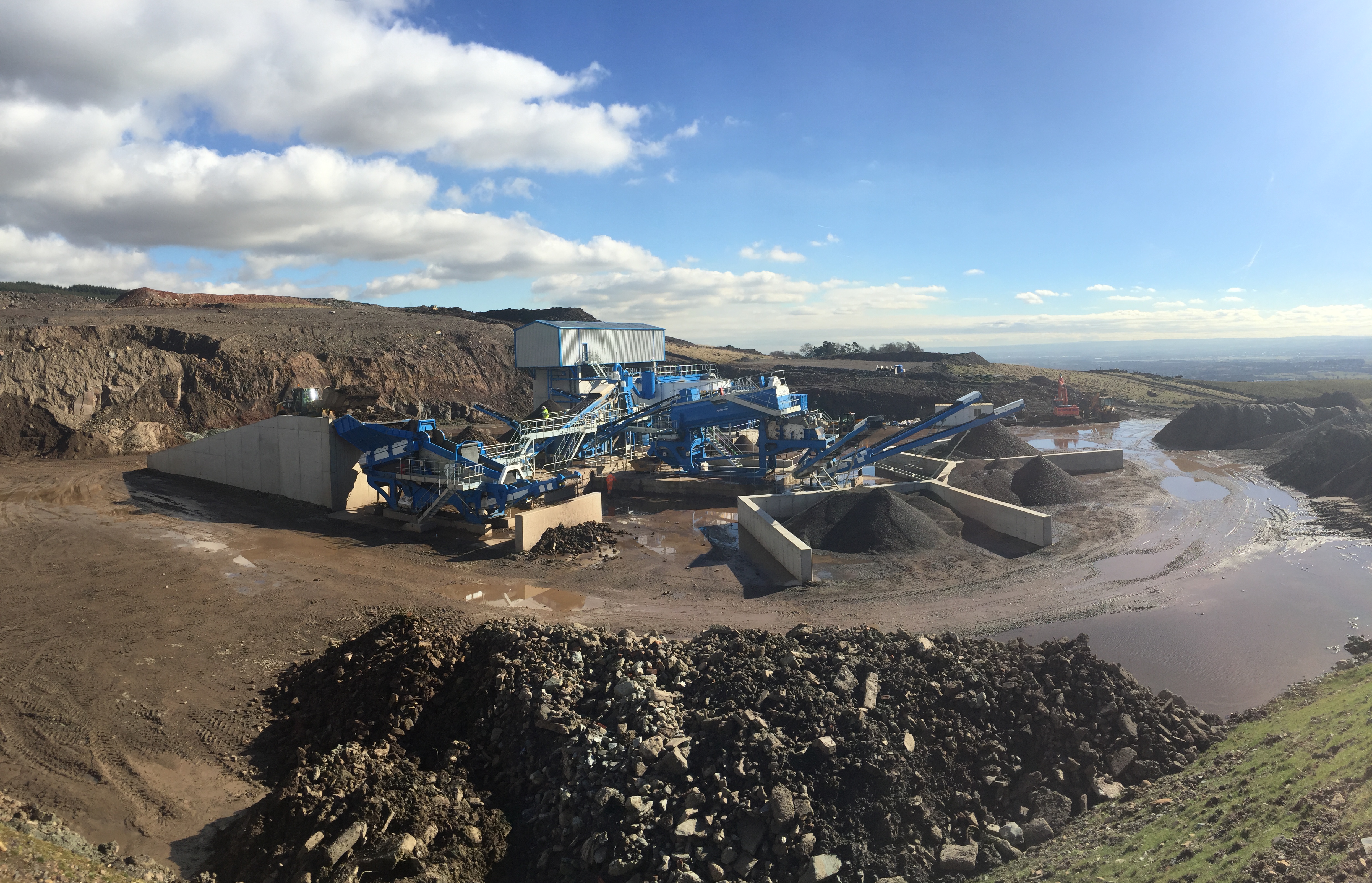 The company was set up in 2014 as a subsidiary of Thompson Quarries Group in a bid to address a number of industry challenges.
These include the rising cost of aggregates within the construction industry, the reducing resources of landfill and the increase of regulation within the landfill and aggregates sector.
Through heavy investment and considerable sustainability research Thompson Recycling has created a successful model to address these challenges – earning the coveted accolade which is bestowed on businesses with outstanding achievements.
In 2018, the team hit the target of zero waste to landfill by achieving a 100 per cent recycling rate of inert soil and construction waste.
Site of Dundee shop destroyed by blaze to be redeveloped
Plans to create a £6 million housing and retail development on the site of a shop destroyed by fire have moved a step closer to reality.
Dundee City Council planners have approved West Ranga Property Group's plans for two units on the Murraygate – the former Burton and Dorothy Perkins store and the adjacent vacant lot.
Jamie Parratt, director at West Ranga, said: "We are delighted to have received planning consent.
"Despite challenging conditions on the high street, we have worked closely with Dundee City Council to create a mixed-use scheme which, we believe, will enhance and improve one of Dundee's best-loved streets."
CMS expands Scottish energy offering with new partner hire
Law firm CMS has announced the appointment of energy and renewables specialist Chris McGarvey, who joins the firm on 1 May.
Chris arrives from Pinsent Masons and will be based in the firm's Glasgow office.
He has built a strong practice in complex projects, with a clear focus on innovative technologies.
Chris has advised on a large number of deals involving electricity generation and transmission, wastewater and waste to energy projects and regulatory compliance work for electricity, gas and water utilities across the UK, Western Europe and sub-Saharan African jurisdictions.
Russell Roof Tiles duo take career ladder to the top
A former apprentice and a graduate trainee have seen their careers progress and prosper, thanks to Russell Roof Tiles' continued investment and dedication to nurturing skills and talent.
The roof tile manufacturer, which employs 160 people at its Lochmaben site and its two sites in Burton on Trent, has promoted 26-year-old Otto Mathiesen to maintenance manager and 25-year-old Kirby Charlesworth to quality assistant.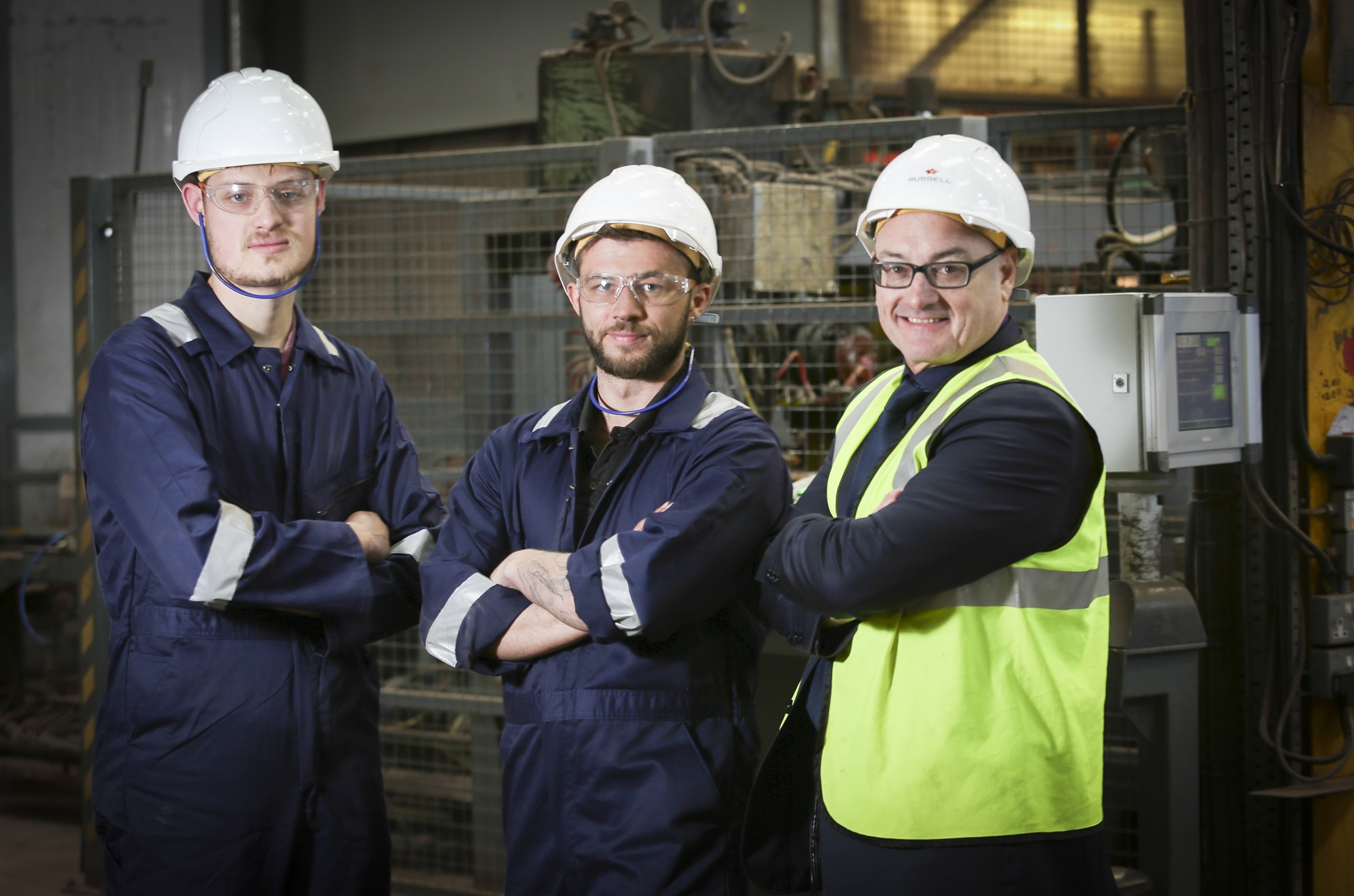 Otto originally started his career at Russell Roof Tiles as an apprentice maintenance engineer in 2010. Then, he went on to complete a number of qualifications, including a NVQ Level 3 in Multi-Skill Engineering and a BTEC Level 3 in Electrical Maintenance Engineering, whilst at the firm. Otto is also currently undertaking an ILM (Institute of Leadership & Management) Level 3 Team Leader qualification.
Otto has been able to move up the career ladder quickly taking on a variety of roles such as maintenance engineer in 2013 and production supervisor in 2016. Following the promotion, he is now responsible for a number of key areas, including stores management, budget control, risk assessments and the management of the maintenance team.
Previously an operational support trainee, Kirby began working at Russell Roof Tiles in October 2017 after graduating from the University of Hull with a degree in Geography. Since then, he has undertaken both a SIKA Concrete Technology Beginner and an Intermediate course and the IOSH Managing Safely course. He has also recently been enrolled on an ILM Management Course.
Utilising his in-depth knowledge, he gained while undertaking his degree as well as his training at Russell Roof Tiles, Kirby's new role means he is now responsible for ensuring each product meets Russell Roof Tiles' high manufacturing standards and the British Roofing Guidelines. He will also work closely with the other operators to help improve their knowledge and understanding of the company's products.
Essential waterproof works completed at Kirkwall Air Traffic Control Tower
Wise Basement Systems has announced that Kirkwall Air Traffic Control Tower has been returned to operation after water ingress prevented workers from storing important equipment.
First built in 1998, the main room of the tower has been subject to frequent flooding because of the heavy rainfall in the Orkney Islands.
Kirkwall airport is 10 miles off the coast of North West Scotland. Wise Basement Systems had the near-impossible task of removing more than two inches of water that had collected in the control tower, and then waterproofing the structure to prevent future water ingress, all in just one week. Water marks indicated that at its highest point water rose to 1.2m high – the equivalent of an estimated 20,000 gallons of water in the room.
Specialists surveyed the building and designed a bespoke system to prevent further water ingress. Technicians pumped out the water, before then digging a new cavity to channel water away from the building and into a twin, sump and pump system.
Wise Basement Systems carried out 'Type C' waterproofing using a Newton CDM System which experts say is the most effective means of achieving a completely dry environment below ground, in an existing building.
Public consultations on new Countesswells and Milltimber schools gets underway
Statutory consultations seeking public views on two proposed new primary schools in Aberdeen are getting underway.
Aberdeen City Council is proposing to build new schools in Countesswells and Milltimber with both scheduled to open in August 2021 or as soon as possible thereafter.
A new school would be within an identified site of the Countesswells development and would see pupils relocated from their current temporary accommodation to the school when completed.
The existing Milltimber Primary School will move to a new building on an identified site within the Oldfold Farm development.
Both consultations end at 5.00pm on Friday 7 June 2019 (inclusive) and public consultation meetings will be held on Tuesday 21 May at Airyhall School from 7 to 8pm for Countesswells and Wednesday 29 May also between 7 and 8pm at Milltimber School for the Milltimber proposal.
Survey and proposal documents are available on the Aberdeen City Council website.
Improvement works set for parking facilities at Dundee park
Over £300,000 will be spent on parking improvements at the popular Camperdown Play Area in Dundee.
The works compromise the replacement of whin dust parking bays with permeable block paving and the construction of 58 additional parking spaces.
In addition, the grass will be reinforced to allow for 68 spaces on the overspill area.
This set of work is part of the ongoing development and improvement works being carried out in the park.
New Fife street named after popular local minister
The Fife village of Saline has recognised its popular former minister by naming a street after him in the latest Kingdom Housing Association project where 55 new homes have been built in a £7 million project.
The local community overwhelmingly voted to honour the late Reverend Alexander 'Sandy' Downie when Kingdom asked the community council for nominations.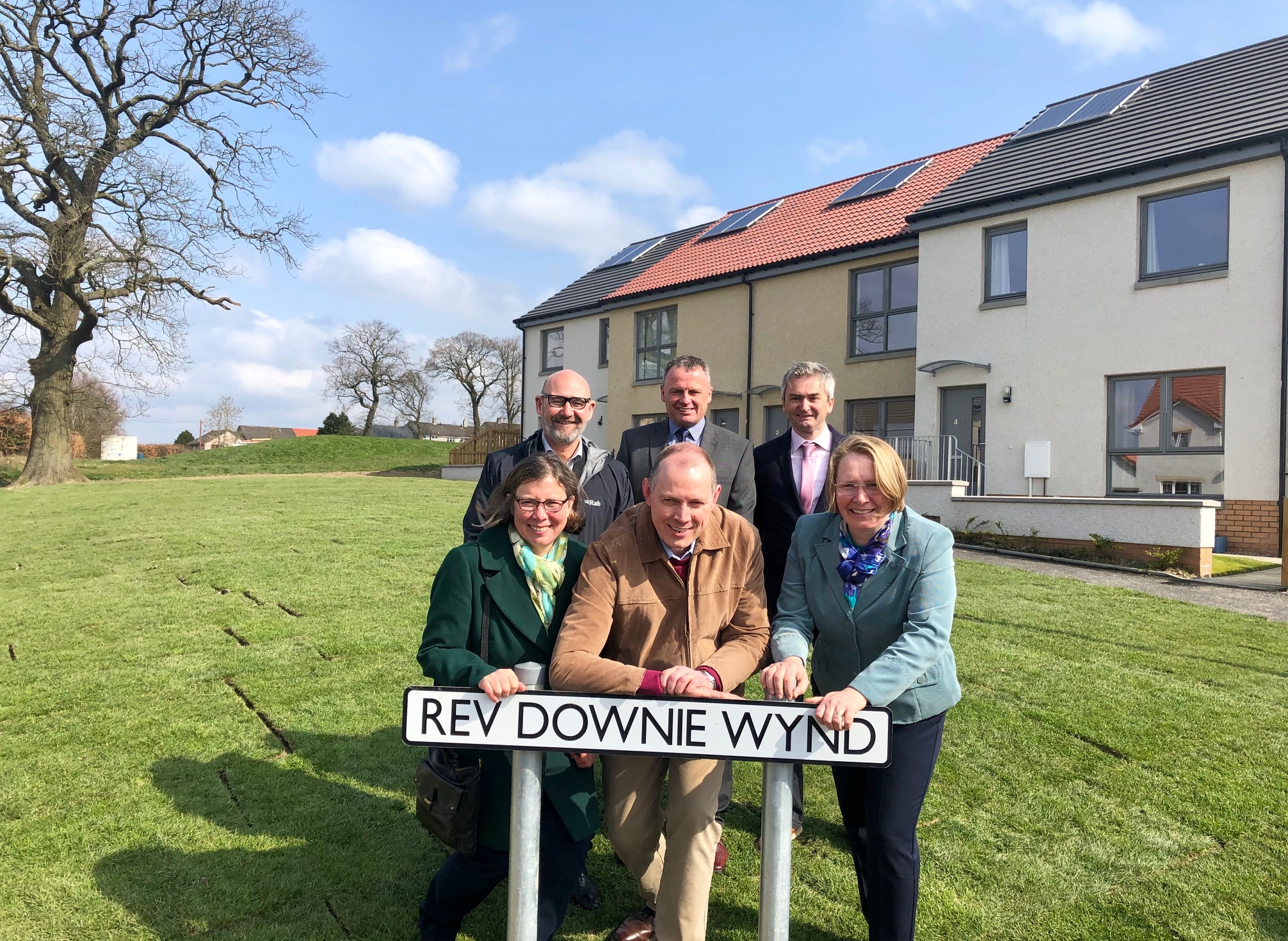 A street naming ceremony was attended by the Reverend's children and grandchildren.
Rev. Downie served as the village's Church of Scotland minister for almost four decades until his death in 1992. He married Jean in 1960 and their son and two daughters were born and raised in the village.
Kingdom received funding of £3.6m from the Scottish Government to provide the £6.9m project of at Oakley Road, Saline. The project provides 49 homes for social rent and six mid-market rent homes.
The project was designed to very high standards by City Architecture from Edinburgh and the new homes have been built for Kingdom by Campion Homes.
Players tee off for Carnoustie Panmure Football Club golf day
Kind-hearted golfers from across the North East gathered at Panmure Golf Club, Barry, Carnoustie on Friday to raise funds for Carnoustie Panmure Football Club.
Attendees from the club and main sponsor DJ Laing oversaw the annual competition in which Carnoustie Panmure team manager and former professional footballer Philip McGuire took part.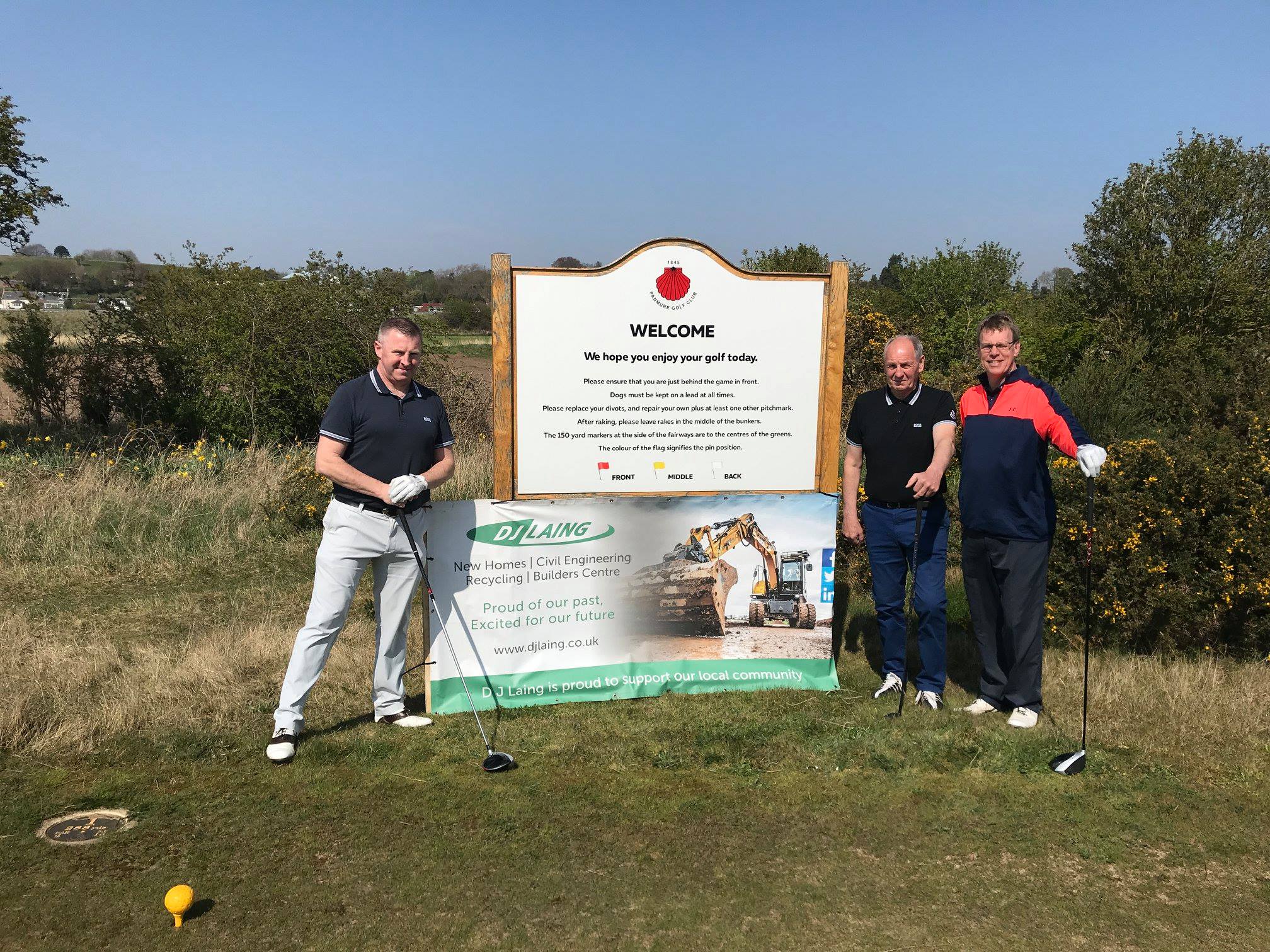 Phil has played within the professional football game for over 18 years with Aberdeen, Dunfermline, Inverness Caledonian Thistle, Arbroath and Montrose football clubs and has managed St Andrews United and Brechin Vics, as well as several coaching roles with Senior clubs and Pro Youth Setups.
Teams supporting the event included attendees from GS Brown, Rembrand, Binn Group, Ogilvie Homes, Voigt Architects, PME Dundee, Robertson Specialist, NWH Group, SAA Joinery, WM Donald, PIB Insurance, Brewin Dolphin and Lindsays.
An auction was held in the clubhouse after the event which was followed by dinner in the club's restaurant.
Carnoustie-based D J Laing has supported the club for almost 30 years, funding the club's home kit and other costs associated with running the junior football club.
Edinburgh surveyor to lead party of intrepid tourists to Atlantic outpost
Nick Hancock, the Edinburgh surveyor who broke the record for the longest single occupation of Rockall, is on his way back to the tiny North Atlantic speck 230 miles west of the Scottish mainland.
This time, instead of undertaking a gruelling feat of endurance, the DM Hall surveyor will be acting as a guide to a party of adventure tourists who will be the first people to set foot on the storm-lashed rock since the last landing in 2016.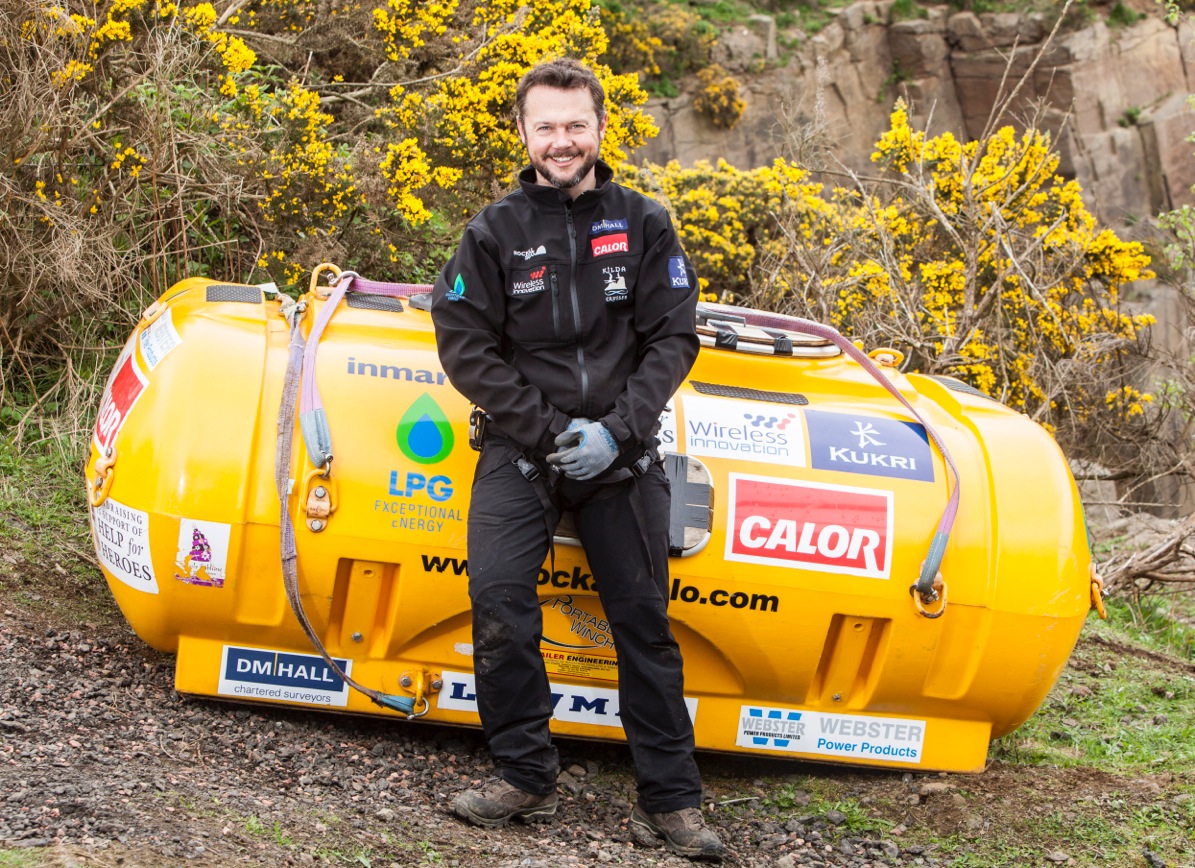 He will use the skills he honed during his 45 days on the 25 x 22 metre islet in 2014 to ensure that safety lines and fixing points are suitable for the ascent to where he anchored his tiny shelter from the Atlantic waves.
Only a handful of people have ever spent more than a few hours on Rockall since the first recorded landing in 1811. To put this in perspective, more than 3500 people have stood on the summit of Everest since 1953 and 12 have landed on the moon since 1969.
The trip, organised for May 2020 by Lupine Travel and adventure sailing experts Kraken Travel, will have taken the best part of two years to organise and the 18 tourists will be looked after by a captain and a crew of four.
Those who do manage to land will become, like Nick, exclusive members of the Rockall Club, which was founded seven years ago to mark the 40th anniversary of the island becoming part of Scotland.
If Nick does land on the rock again he will equal the final record to be broken which is the most number of landings by an individual, which currently stands at three.