Building Briefs - April 8th
---

---
Trinova and Europi snap up Cuprum and The Stamp Office in £44m office acquisition swoop
A joint venture between TREOS (the discretionary fund vehicle of Trinova Real Estate) and Swedish real estate investor, Europi Property Group, has purchased two major Scottish office investment assets in Glasgow and Edinburgh over the past few weeks.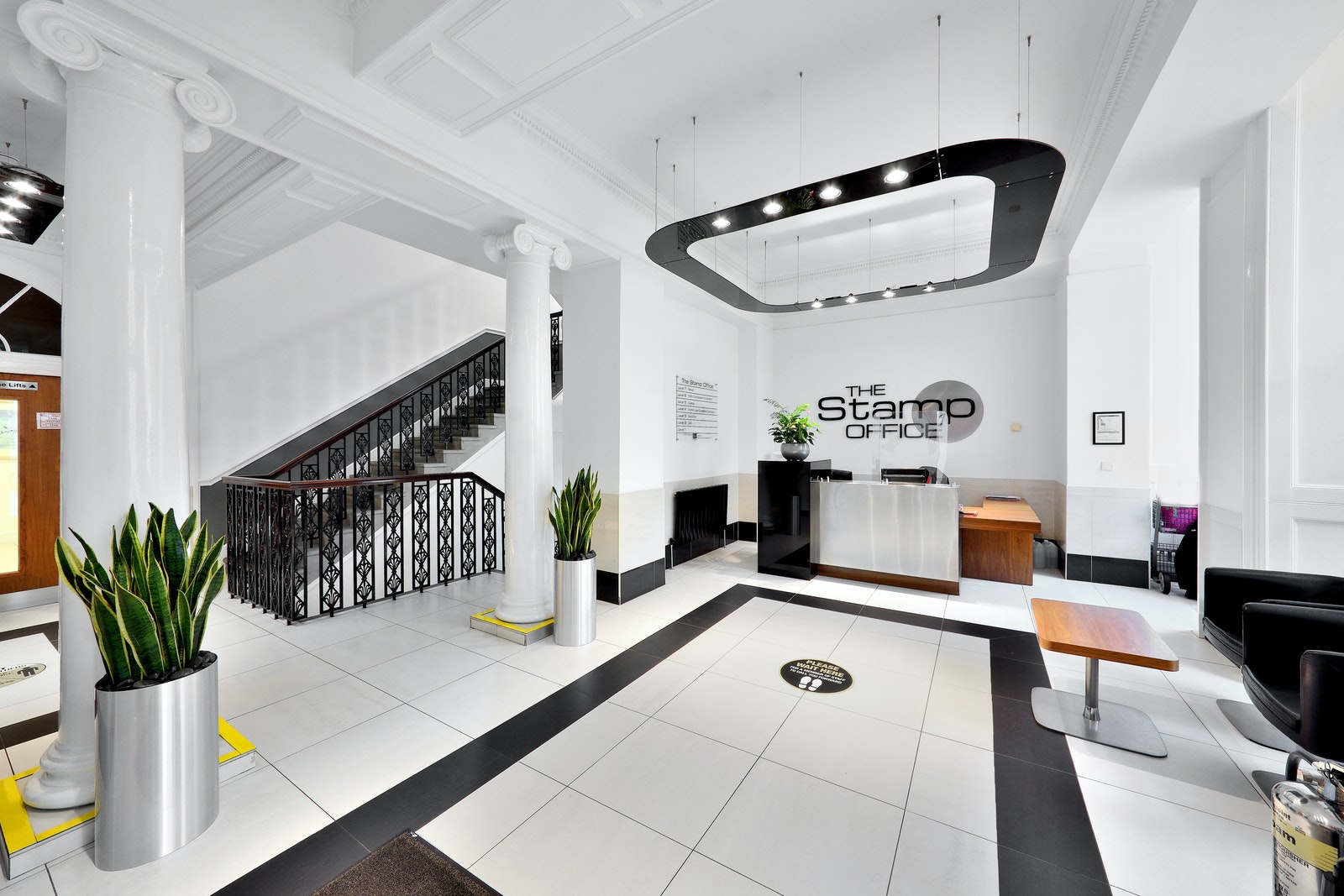 Cuprum was built in 2010 and is of Grade A quality, offering excellent floorplates, extending to 96,267 sq.ft over eight floors, plus 37 car parking spaces.
It is fully occupied, with the headline tenants being AXA Insurance (UK) plc and Teleperformance Ltd. It is also home to SAS Software Ltd and Citres Ltd.
Set on Argyll Street, in the western edge of Glasgow's International Financial Services District (IFSD), Cuprum is very well connected to key city centre amenities and transport links.
The Stamp Office was originally built in 1819 and comprises a 52,177 sq.ft, seven storey classical Georgian building with four floors situated above Waterloo Place and three lower floors overlooking Calton Road to the rear, and adjacent to Edinburgh's Waverley station.
Located in the heart of Edinburgh, the Category A listed building has been comprehensively redeveloped behind a retained facade to provide Grade A open plan office accommodation on all levels.
It is 85% occupied and tenants include Scottish Legal Complaints Commission, The Scottish Ministers, Covance, Queryclick and Senvion.
SP Energy Networks utilises drones to inspect transmission network
SP Energy Networks is making the switch to modern drone technology to inspect its transmission network, delivering environmental benefits and reducing costs.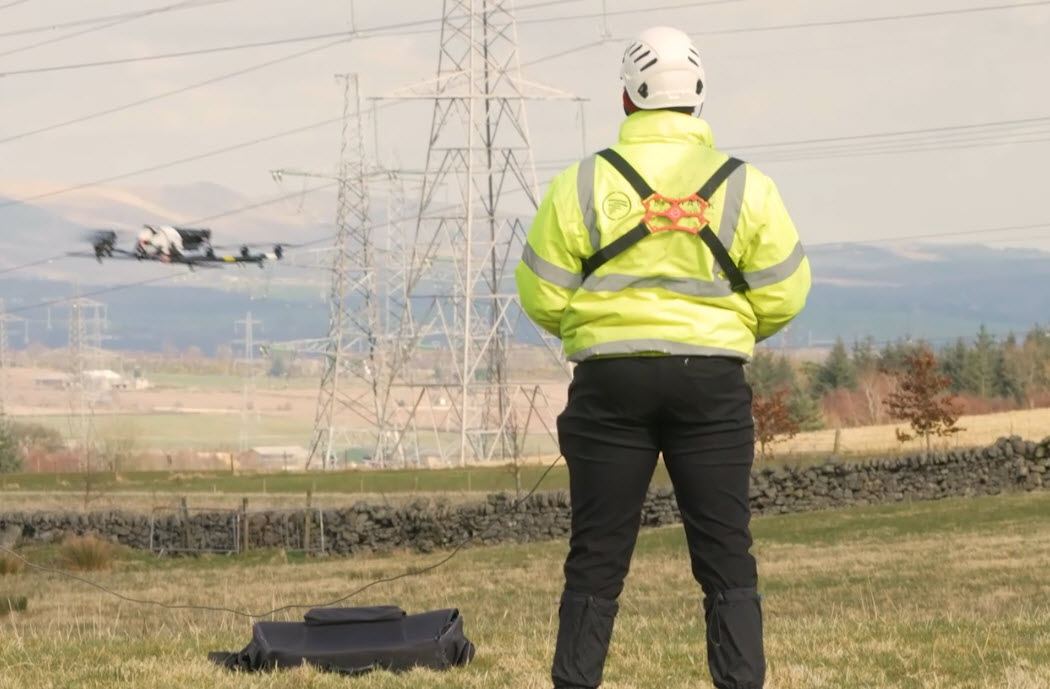 The electricity network provider had previously relied solely on helicopters to visually assess the towers on its transmission network.
However, following a successful trial period last year, a fleet of drones is now carrying out condition-based assessments across the SP Transmission network, which covers Central and Southern Scotland.
The drones are helping to reduce the company's carbon footprint, contributing to SP Energy Networks' drive towards Net Zero emissions targets.
Drone-based inspection firm Cyberhawk has been awarded the contract to carry out these inspections, utilising its iHawk software to collect data against 85 different points on the towers. This allows SP Transmission to assess any network risk and inform future investment, enhancing network resilience, integrity and security – ultimately keeping the lights on.
Cyberhawk has secured a contract until the end of 2022 for the condition-based inspection work through a competitive tender process.
Due to the success of the partnership with Cyberhawk, SP Transmission is also expanding its own fleet of drones to assist with network risk assessment and planning.
Community group brings new affordable housing to Cannich
Construction work began last week on two new community-led affordable houses to rent in Cannich in a project led by a local community group.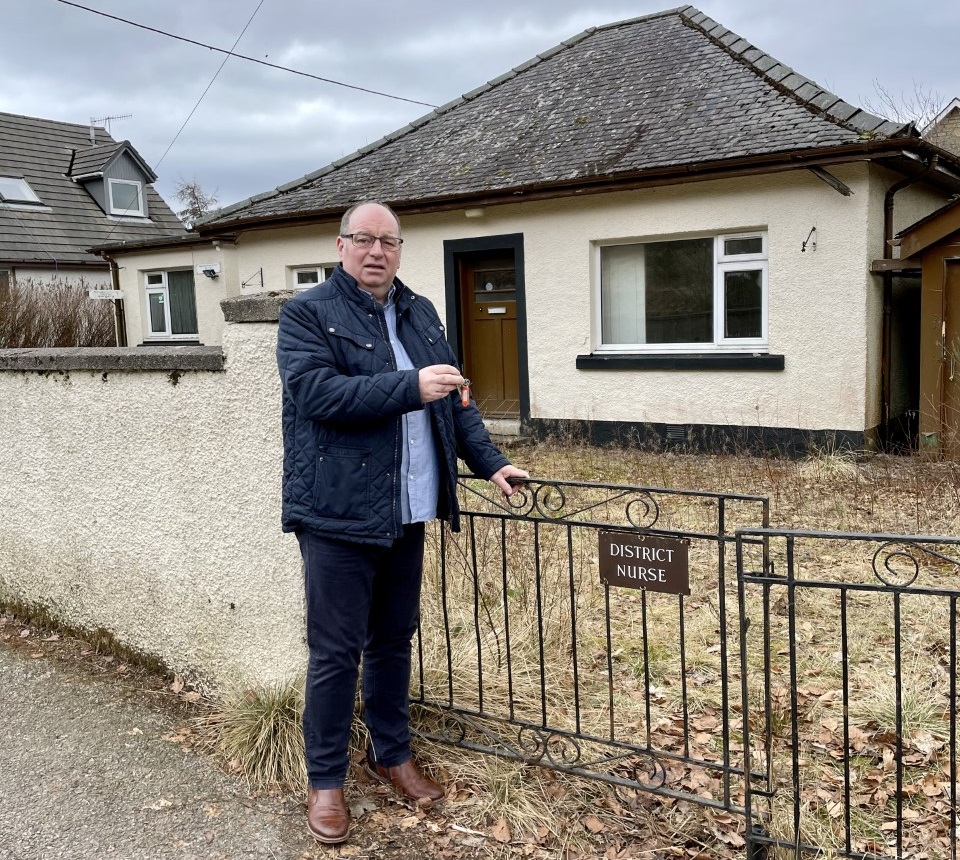 The project has been driven by Strathglass & Affric Community Company, which was keen to see an empty building put to better use, for the good of the local community.
NHS Highland, which owned the nurses house, transferred it to the community company under the Community Asset Transfer scheme. The land transfer was completed in February 2021 with funding from the Scottish Land Fund.
The new houses will meet a need for high-quality, affordable accommodation within the local area. The project is being led by Strathglass & Affric Company Company, with project management and development support from the Communities Housing Trust, and funding from the Scottish Government's Rural & Island Housing Fund, Quaker Housing Trust, Highland Council, SSE Developing Communities Fund, Soirbheas, and the Strathglass Community Fund. The houses will continue to be offered at affordable rents for future generations, and will employ local contractors MC Builders during the build process.
The doctor's surgery, which was previously housed in the extension to the nurse's house, moved into fit-for-purpose premises within the renovated Community Hall six years ago. The Hall is owned and managed by Strathglass & Affric Community Company and is a hub for Cannich residents and visitors alike.
Completion is anticipated in Autumn 2021.
Historic Newtyle railway sheds to be transformed into housing
Historic railway sheds in Newtyle are to be transformed into new homes after the residential development secured permission from Angus Council planners.
The B-listed buildings, which were once the terminus of the Dundee and Newtyle Railway, are to be converted into six new homes in the village.
The buildings are nearly 200 years old and among Scotland's oldest original railway buildings.
Developers hope the new Commercial Street properties could be ready to welcome families as soon as the end of this year.
Angus Council approved conditional planning and listed building consent for the Simco Inveraldie Ltd project, plans for which were submitted in October last year. Revised proposals followed the earlier withdrawal of a bid for four houses there.
The sheds have previously been the subject of applications for retail use and a 2015 office plan which never went ahead, The Courier reports.
Built in the early 1830s as the terminus of the Dundee and Newtyle Railway, it is the oldest station site in Scotland to retain anything of its original building.
A full survey of the buildings will be undertaken to secure a historical record of the site.
Turriff Swimming Pool set to make a splash following improvements
Essential works worth £215,000 improving and enhancing Turriff Swimming Pool are continuing at apace.
New boilers and plant equipment are being installed, with additional work carried out to replace the flooring and lockers in the changing areas. There will also be some upgrades at reception and in the pool basin itself.
The improvements were delayed due to the restrictions in place to combat Covid-19 – but the works are expected to be completed before the summer holidays – with the improved swimming pool set to re-open in early July.
Work set to begin at Edinburgh's Dean Path and Damside Bridge
Work towards the reopening of Dean Path and Damside Bridge will begin next month, the City of Edinburgh Council has confirmed.
The path and bridge have been closed since early 2016 following a landslip.
It is estimated that the construction work on Dean Path will take approximately 26 weeks which will see a completion date around the end of October 2021.
Repair work for the nearby Damside Bridge is also scheduled to begin next month.
Works will include clearance of debris and vegetation on the slope, repair and reinstatement of the footpath located along the Water of Leith affected by the land slip, remedial landscaping and installation of external drainage.
Easter Ross Committee Members approve almost £100,000 of Highland Coastal Communities Funding
Easter Ross Area Committee members have approved almost £100,000 in funding to local communities through the Highland Coastal Communities Fund (HCCF).
A total of six applications were received and five of those projects were approved.
Ross Sutherland Rugby Football Club play at the Naval Grounds in Invergordon and their original application for £33058 was approved with no conditions attached. Members agreed to advise the club they could potentially apply to the strategic pot for the balance of £28,079.
The funds will go towards phase two of the clubhouse development project and the creation of a new viewing balcony.
HITRANS applied for a £5,000 grant to pay for a feasibility study into the reopening of Evanton train station, a project it has been working on for eight years.
Members were happy to approve the grant, with chair Cllr Fiona Robertson, describing the study as a crucial step on the road to the creation of new transport links for Evanton.
Seaboard Memorial Hall Ltd applied for £23,980 towards the renovation of the toilet block at the Seaboard Memorial Hall in Balintore, Tain, which was approved by Members.
The work would provide disabled access, a baby changing area and a re-design of the layout.
The Tain Picture House project also benefited from £26,073 of HCCF funding. Their plans to install a platform lift is seen a part of a much wider development taking place there.
Inver and District Community Council applied and received £4,000 for seating at Inver Bay. The money will be used to replace five benches along a coastal path. Previous benches were badly damaged. The new benches are made from recycled plastic, which are very robust and with being plastic they will be resistant to the salt air. The minimum HCCF grant amount is £5,000, but Members agreed to provide the slightly lower amount of £4,000.
Saltburn and Westwood Community Council's application for £12,830 for coastal defences was not approved but members agreed to ringfence funding so the project could submit a future application after they have done some more development work.
Major office letting sees firm double its footprint at Maxim Park
A point of care diagnostics testing company has doubled its footprint in Lanarkshire after becoming part of one of Scotland's most enterprising office park communities.
Maxim Park welcomed LumiraDx to its impressive roster of occupants last year, and now the firm, which provides point of care diagnostics testing products using innovative technology that empowers healthcare professionals, has expanded its presence on the park by more than 30,000 sq. ft.
Part of Eurocentral, Maxim Park boasts 756,000 sq. ft. of modern office and retail space within a landscaped environment which includes a fitness hub, childcare and beauty facilities among its many amenities.
LumiraDx, which has over 1,200 global employees, originally leased the ground and first floors of Building 9 at Maxim Park, which is owned by Shelborn Asset Management. A new lease has now been completed for the remaining two floors, giving it an additional 30,000 sq. ft., in one of the largest lettings to have been concluded this year within the Lanarkshire office market.