Building Briefs - August 10th
---

---
Key investment to increase capacity at Russell Roof Tiles
To cope with this increase in demand for concrete hand-fittings, the roof tile manufacturer Russell Roof Tiles has invested in two new curing chambers as part of a wider expansion programme, allowing the firm to increase capacity on certain key concrete hand fittings by 50 per cent.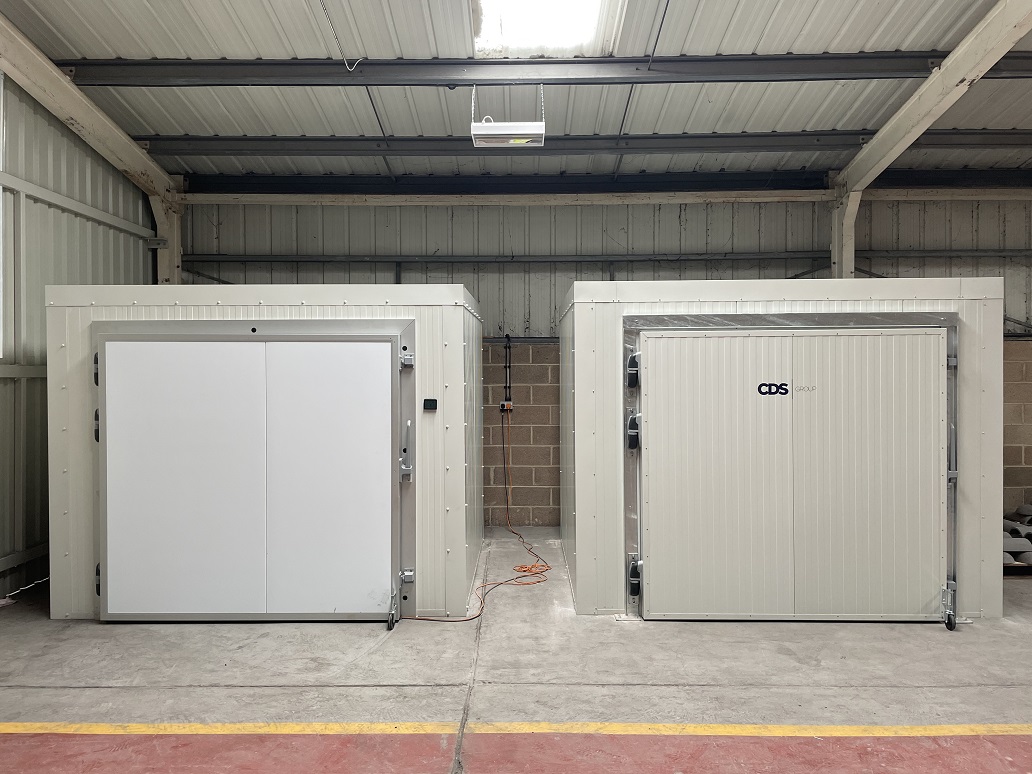 With the key focus on Hip End and Block End Ridge concrete products – the investment will also allow the firm to produce more vent tiles and other handmade items.
The manufacturer worked closely with specialist curing contractors to design and build the two new chambers which are now fully operational.
Dan Hancox, business support manager at Russell Roof Tiles, said: "Following our green agenda, the new curing chambers have been designed to be fully insulated and temperature-controlled units to ensure optimisation of energy consumption and reduce wasted heat. This means we can be more efficient with a lower carbon footprint."
Ryden advises in Aberdeen's largest industrial letting of the year so far
Acting on behalf of private owners, Ryden has completed the letting of the Controls Building, Badentoy Industrial Estate, Aberdeen to oil and gas specialist Coretrax Technology Ltd on a five year lease in what is considered the largest letting of the year in the city's industrial market so far.
The 35,767 sq ft industrial unit comprises a high quality detached 28,650 sq ft workshop facility with a 7,117 sq ft two-storey office accommodation at ground and first floor level, including ancillary car parking and a substantial secure yard.
Ryden has also project managed the extensive refurbishment of the premises, following the exit of the previous long-standing tenant. Ryden's Aberdeen based Project and Building Consultancy team monitored the refurbishment works that included numerous repairs both internally and externally in preparation for Coretrax's occupancy.
Corran Ferry feasibility and design stage begins
The Highland Concil's Lochaber area committee were yesterday presented with an outline business case update prepared by the council's Corran Ferry Project Team.
The Corran Ferry project was established to review the options for securing replacement ferry vessels and for considering the preferred way forward for the future operation and management of the Corran Service.
The council approved the funding of £1.6 million to enable the project to commence work on the feasibility and preliminary design of 2 new vessels (in conjunction with Transport Scotland /CMAL's SVRP); and 2 new slipways and supporting infrastructure.
CMAL has recently appointed a naval architect and the SVRP is currently on course to move to procurement of the first tranche of vessels in the next 12 months, subject to the completion and approval of an outline business case.
The council's Project Design Unit is currently progressing a public service contract through the Scotland Excel framework to procure an external source to commence feasibility and preliminary design work for the Corran Ferry slipways/infrastructure.
New report highlights Scotland's strengths in clean hydrogen
Scottish Enterprise has launched an in-depth report that sets out Scotland's strengths as a world-leading producer and exporter of clean hydrogen in the next decade due to its unique geography, infrastructure and energy expertise.
The report was commissioned by Scottish Enterprise and undertaken by the Offshore Renewable Energy (ORE) Catapult and the Net Zero Technology Centre, who assessed the global market, competition, technology, locations, infrastructure and export opportunities.
The initial 'Development and Integration of Early, Clean Hydrogen Production Plants in Scotland' report will be followed up with a site prospectus that will assess key locations in Scotland suitable for clean hydrogen production and will be launched ahead of COP26 in November.
Read the full 'Development and Integration of Early, Clean Hydrogen Production Plants in Scotland' report at https://www.scottish-enterprise.com/our-organisation/accessing-our-information.
Tay Road Bridge investigation works to begin
A contraflow system will be in place for seven days on the Tay Road Bridge to allow for investigation works.
It means one carriageway of the bridge will be closed at a time from September 13.
The work will determine the current state of the concrete deck and waterproofing of the 55-year-old structure.
Ayrshire wind farm's turbine foundations installed
A milestone has been reached at one of Scotland's largest wind farm projects with the installation of the first turbine foundations.
The progress puts Vattenfall's 50-turbine South Kyle wind farm, near Dalmellington, Ayrshire, on track for completion in early 2023.
Glasgow contractor RJ Mcleod, which won a £67 million contract to build the wind farm, reached the foundation installation stage a year after preparatory works got under way at the site.
Each foundation requires around 520 cubic metres of concrete, 60 tonnes of steel and six metres of compacted stone. They will support wind turbines that stand 149.5 metres high with a 4.8 megawatt capacity, enough to power an average UK home for around 15 hours with just one rotation of the blades.