Building Briefs - August 19th
---

---
Edinburgh names Granton regeneration site
The area outside the former Granton Station, being built for local people and visitors to enjoy community events and recreation, is to be named Granton Station Square.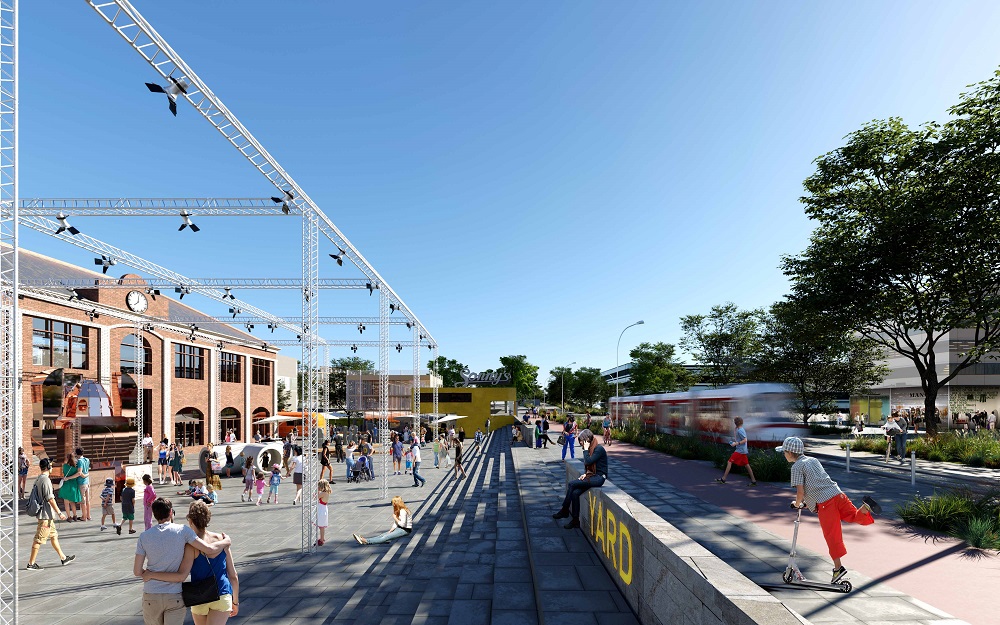 The square, together with the restoration of the building has agreed funding of up to £4.75m, with part of this being provided through the Scottish Government Regeneration Capital Grant Fund support and town centre funding. This restoration forms part of the City of Edinburgh Council's wider £1.3bn regeneration project for Granton Waterfront.
The name was chosen following consultation with local residents and groups as well as the council asking people for suggestions online.
Cammy Day, council depute leader, said: "Thanks to everyone who took part in the consultation for the new name. It's really important to us that local people are involved in every step of the process as we progress our £1.3bn regeneration of the area creating homes, jobs and new communities. The name is important as the refurbished Granton Station and new Square will be a focal point in the area for the community and visitors to enjoy for generations to come."
Development coordinator appointed at Scalloway Community Development Company
Scalloway Community Development Company (SCDC) has appointed chartered construction manager Stewart Douglas as development coordinator, heading up the delivery of new projects in the village.
SCDC chair Davie Sandison welcomed the appointment, and the expertise Stewart brings to the organisation.
"Stewart brings a wealth of experience in construction design and project management which will be invaluable in delivering our current and future projects on time and within budget," Mr Sandison said.
The appointment follows the Recreate Scalloway exercise and has been made to assist SCDC deliver the current ongoing study to identify feasible development plans for the regeneration and development of Scalloway for the benefit of the local community.
Plans to create new West Lothian nursery
Permission is being sought to transform a West Lothian pub into a children's nursery.
A planning application has been lodged with West Lothian Council to change the use of the former Crown Inn in Blackburn into a new creche/day nursery.
The application is being made by owners F&M Cortellessa at the site on 24 East Main Street.
Pupils offered chance to build city in civil engineering competition
Secondary schools in Scotland are being urged to sign up to a new competition designed to encourage students to consider a career in civil engineering.
The Institution of Civil Engineers' David Butler Competition provides an opportunity for students to experience working in civil engineering by playing a challenging online city-creating game, CityZen. The hope is more young people will apply for civil engineering at university or apprenticeship level.
Each school team will be matched with an ICE STEM ambassador mentor, who will guide and advise their team on the civil engineering challenges presented by CityZen.
ICE Scotland director Hannah Smith said: "This fun new game gives senior pupils a chance to explore the decision-making challenges that civil engineers face every day. It's ideal for young people looking for industry related content for their UCAS personal statements."
Shepherd hopes to score hat-trick at The Scottish Mortgage Awards
Having been named Surveyor of the Year at The Scottish Mortgage Awards for the last two years, Shepherd Chartered Surveyors is now hoping to score a hat-trick following its nomination as a finalist in this year's awards.
Judged by independent and respectable experts, The 2021 Scottish Mortgage Awards celebrate the people, products and services that demonstrate excellence and originality within the Scottish intermediary mortgage market.
The awards reflect the broad make-up of the property market in Scotland with nominations submitted by industry professionals which are independently checked and verified.
You can nominate Shepherd here.
Glasgow healthy food takeaway announced as McLellan Works' first retail letting
Bywater Properties has transformed the iconic building at 274 Sauchiehall Street in Glasgow city centre which has been renamed McLellan Works for a new and innovative mixed-use development.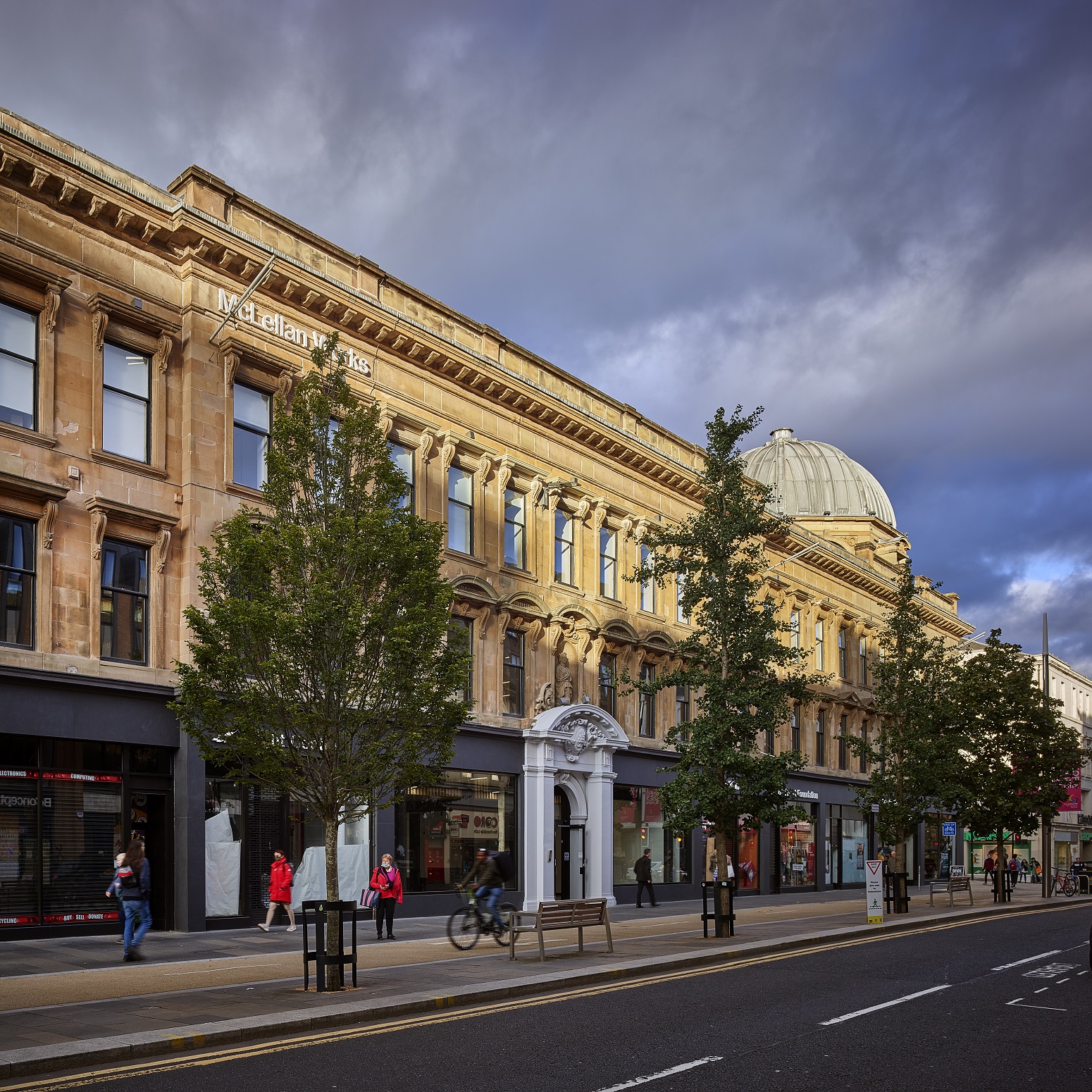 Following a range of new office lettings in the building during July 2021 McLellan Works has revealed the first retail letting, post completion of works. Healthy food takeaway Sprigg has signed up to a new, long-term lease with street level frontage, beside the main lobby for the building.
A Glasgow-born takeaway retailer with a focus on health and sustainability, Sprigg has developed a cult following after the opening of their original site on the city's Ingram Street. Sprigg offers fresh ingredients in the form of salads, snacks and a range of drinks and this will be their second site in the city. With fit-out works expected to start in late August, opening is scheduled for late September / early October 2021.