Building Briefs – August 4th
---

---
Work to begin on Inverness city centre homes
Work is set to begin on a major city centre retail and residential development in Inverness after a delay due to the coronavirus crisis.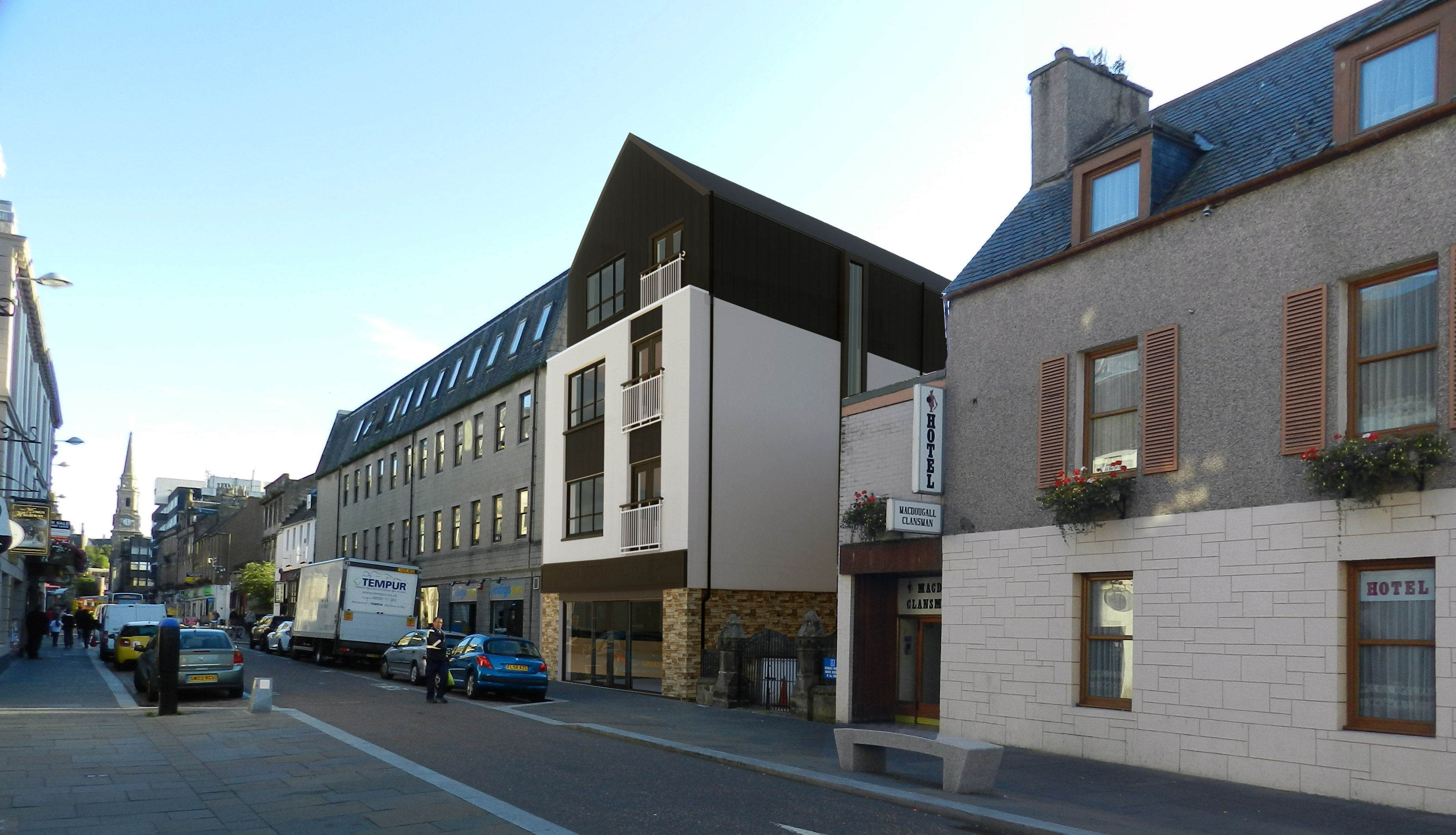 The development from Ark Estates will see the vacant building at 99 Church Street converted into ten high quality affordable rental one-bedroom flats as well as a purpose-built ground floor residential unit of traditional proportions and design more in-fitting with the historic Church Street streetscape.
The commencement of work is the latest sign of the Highland economy taking further steps toward recovery, securing work for approximately 45 local tradesmen.
IBI Joiners is the principal contractor on the project.
The site at 99 Church Street was recently voluntarily vacated by New Start Highland after a search for more suitable premises. An attractive four-storey design by local practice, Colin Armstrong Architects, will replace the current altered building which has varying floor levels with limited access to much of the floorspace. The development has been designed to fulfil the criteria of the Inner Moray Firth Development Plan, the Inverness City Centre Development Brief and the Highland Historic Environment Strategy.
Aberdeen's council homes programme moves forward
Ground investigations are scheduled to start this week as part of Aberdeen City Council's plans to deliver hundreds of gold standard council homes.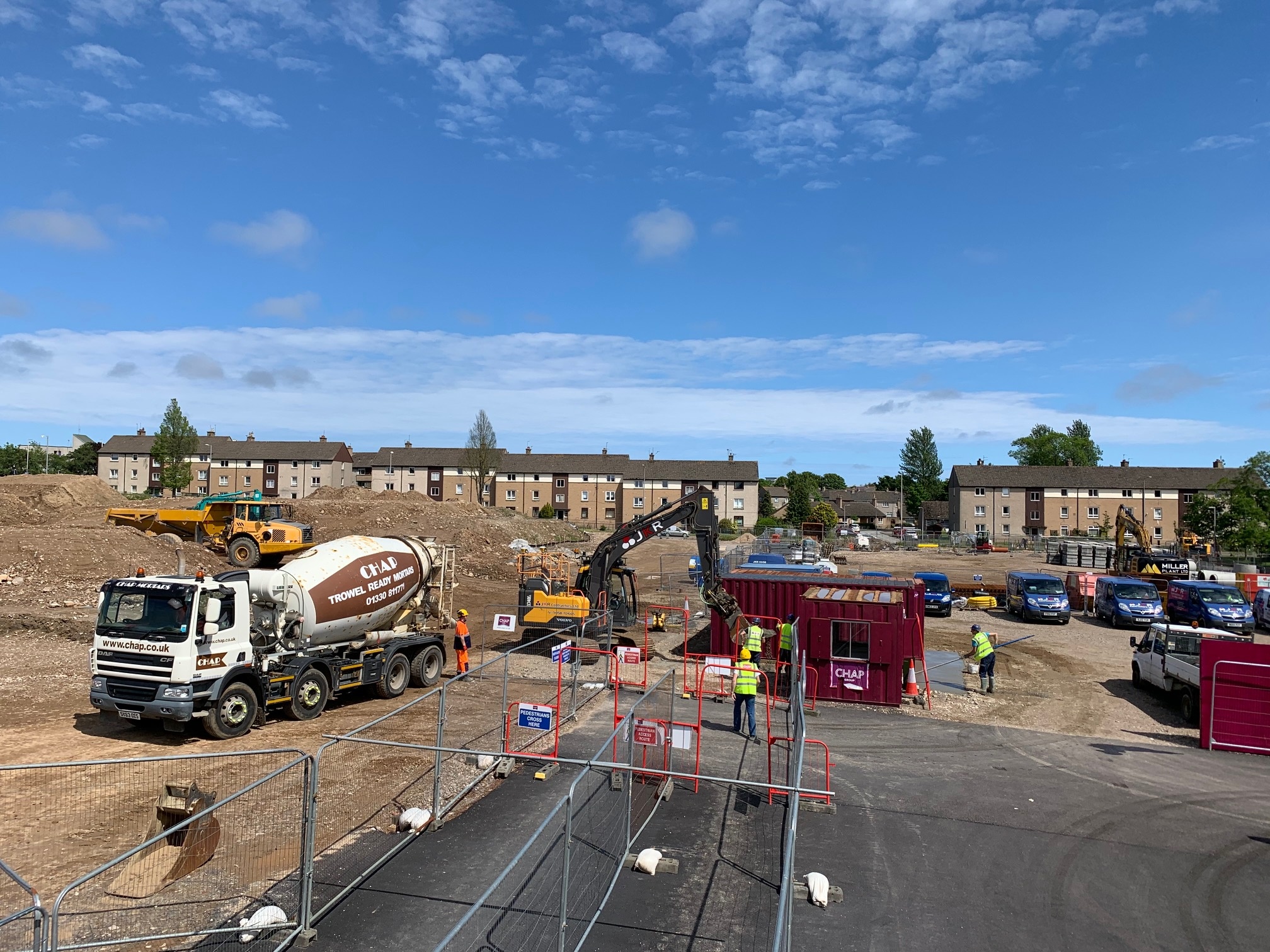 Sites across the city earmarked for development include Kaimhill (approximately 30 homes), Tillydrone (75), Craighill (105), Kincorth (205), Greenferns (350), and Greenferns lanward (upwards of 150).
The exploratory work will include digging trial pits and drilling bore holes, as well as ground radar and water investigations, and is expected to be completed in September.
Plans to build 2,000 new council homes resumed earlier this month after the COVID-19 pandemic halted work.
A total of 369 homes are being built at the former Summerhill Academy and a further 283 at Wellheads Road in Dyce. Almost 200 new homes at Smithfield and Manor Walk had already been built.
All activity is required to be carried out in line with government guidance on safe working, including physical distancing.
Any proposals brought forward for the sites under investigation would be subject to the statutory planning assessment process, with an opportunity for the public to comment on emerging plans.
Homes built as part of the council's programme will adopt the building industry's gold standard wherever practical and where site capacity allows.
Essential road maintenance in Broughty Ferry
Essential maintenance to a Broughty Ferry street is set to start next week.
King Street will be closed from August 10 for five working days while the Road Maintenance Partnership resurfaces the carriageway.
While the work is going on the temporary closure of the Esplanade will be removed to minimise disruption to road users as part of the co-ordination of closures and temporary diversions.
Broughty Ferry Esplanade has been closed to through traffic since June 15 as part of Spaces for People, a temporary infrastructure programme in Scotland offering funding and support to make it safer for people who choose to walk, cycle or wheel for permitted journeys and exercise.
When work in King Street is complete the temporary closure of the Esplanade will resume.
Businesses in King Street will open as usual during the essential maintenance and access for residents will be maintained.
Fife reservoir gets green PV power
A Fife site will turn to green energy to boost Scottish Water's pledge to reach net zero emissions by 2040.
Finmont Service Reservoir, near Lochgelly, has been fitted out with almost 1,000 solar photovoltaic (PV) panels. The carbon-reducing technology – which works by converting light into electricity using semi conducting materials - will offset a quarter of the electricity needed to operate the facility.
Commercial subsidiary Scottish Water Horizons invested £325,000 installing 944 PV panels at the site which - along with Whitehill Service Reservoir which is 200m to the north of Finmont Service Reservoir provides the main storage facility for the central Fife distribution system.
The new 297kW solar PV system has now gone live. It is set to generate 0.25GWh of energy every year - enough to power around 75 homes and save 73 CO2 eq tonnes of carbon per annum.
Renewable energy experts FES Support Services delivered the project at the service reservoir located at Finmont Farm in Kinglassie. Staff fitted the state-of-the-art technology during the ongoing COVID lockdown.
The team were forced to delay their start back on site for two weeks to allow Oyster Catcher chicks to hatch in a nest which had been built during the initial phase of lockdown when all works were halted. They waited until all three chicks had left the nest before restarting the project.
There are now 75 of Scottish Water's water and waste water treatment works are now either self-sufficient or partly sufficient in their power requirements.
Scottish Water has committed to reach net zero carbon emissions by 2040 with an interim target to host or self-generate three times its annual electricity consumption by 2030.