Building Briefs – February 12th
---

---
Kennedy Wilson completes sale of Colossus 1 and 2 for £16.1m
On behalf of Kennedy Wilson, Savills has completed the sale of two prime distribution units, Colossus 1 and Colossus 2, at Eurocentral, to Blackstone's Mileway platform for £16.1 million, representing a net initial yield of 5.95%.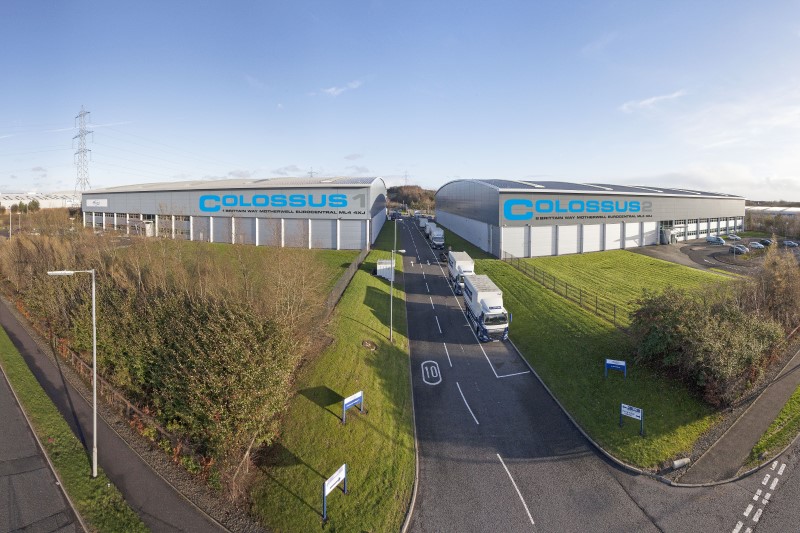 This was Mileway's first acquisition in Scotland.
Stuart Orr, director in the investment team at Savills in Glasgow, said: "We are pleased to complete on the sale of Colossus 1 and 2. The supply shortage in units of this size and quality has led to vacancy rates hitting the lowest level ever recorded in 2019 at 5.55%, adding to the attractiveness of the asset class in Scotland. This is evidenced by letting the unit during the marketing period which ensured an enhanced capital receipt for our client."
In November, Savills secured the letting of Colossus 2 to Hermes Parcelnet, one of the UK's largest parcel delivery companies, in what was 2019's largest letting in Scotland.
Colossus 2 is a large, modern warehouse that spans c.100,000 sq ft (c.9,290 sq m) with a dedicated carpark to the front and secure delivery yard to the rear. Hermes Parcelnet has agreed a 15-year lease on the building at £541,524 per annum.
It sits next to Colossus 1 which was leased to Wincanton in 2018 by Savills. Both occupiers are now situated immediately adjacent to Lidl's vast Regional Distribution Centre which totals 650,000 sq ft.
Ross Sinclair, director in the business space team at Savills in Glasgow, added: "Large, well-specified, and conveniently located warehouses are achieving strong demand from occupiers. These qualities attracted Hermes Parcelnet to the building as they expand in Scotland."
Eurocentral is a large mixed-use business park located 11 miles to the east of Glasgow and 31 miles west of Edinburgh. It has an on-site freight terminal and situated adjacent to Scotland's main motorway. Other occupiers on the business park include: Eddie Stobart, DHL, XPO Logistics, Hovis, Amazon, and many more.
LSH acted for Hermes on the letting and MSeven acted for Mileway on the investment acquisition.
Over £800,000 funding awarded to heritage projects across Scotland
Historic Environment Scotland has announced funding of £842,802 to support conservation repair projects to historic buildings throughout the country.
The funding has been awarded to four heritage projects, including £92,387 to the 19th century Hospitalfield House in Arbroath.
This funding will allow Hospitalfield Trust to repair and restore buildings within the grounds.
Among the other recipients announced is the Inverness Creative Academy which has been awarded £500,000 to repair and revitalise the 125-year-old historic building, which was originally home to the former Inverness Royal Academy. The completed project will offer workspaces for cultural organisations and social enterprises, including long-term office space and flexible co-working spaces as part of the wider regeneration of the city.
£141,605 has been awarded to the 15th century Dunollie Castle in Oban for works to the exterior and the main tower. This project forms part of a wider regeneration programme for the Castle which includes the museum and grounds.
Comrie Development Trust has also been awarded £108,810 to redevelop 11 B-listed Nissen Huts at the former Cultybraggan prisoner of war camp, known as Camp 21. Five huts will be redeveloped into high-quality, sustainable self-catering accommodation, one into a furniture store and laundry to support the self-catering offering, and five into as commercial let accommodation including a possible pop-up café.
The Historic Environment Repair Grant programme offers grants from £10,000 to £500,000 to support conservation-standard repair projects across Scotland which secure the original fabric of historic buildings and ancient monuments using traditional materials and skills.
Applications for the Historic Environment Repair Grant are open throughout the year and are considered in three batches. The next closing date is Thursday 30 April.
Finalised strategy for maintenance of Water of Leith basins agreed by partners
An official agreement on the day-to-day management of the Water of Leith basins has been approved by key partners.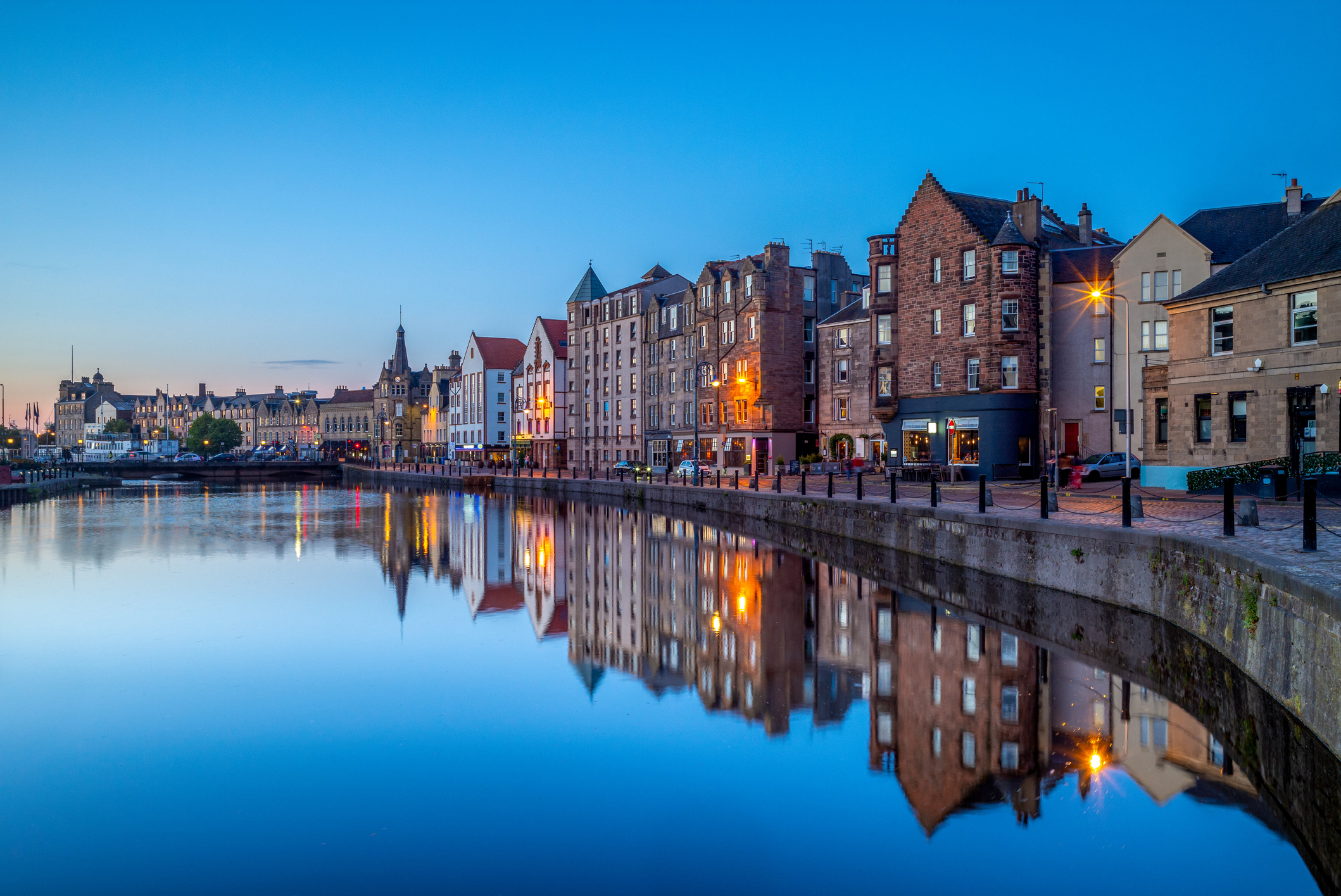 The City of Edinburgh Council, along with Water of Leith Basin partners the Water of Leith Conservation Trust (WOLCT), Forth Ports Limited, Water of Leith 2000 Limited, Bluefield 1502 LLP and Friends of the Water of Leith Basin, have jointly committed to maintain the basins, addressing the build-up of debris and plastic waste.
Amongst the actions to be carried out are regular patrols of the basin area by the Friends of the Water of Leith Basin to check for litter and, where necessary, for WOLCT to organise volunteer clean-ups along the length of the Water of Leith, supported by Council Natural Heritage Service and cleansing teams. Forth Ports Ltd, Water of Leith 2000 Ltd and Bluefield 1502 LLP will also maintain areas of the basin under their ownership while supporting actions by volunteers.
Next stage of major improvement works to The Loaning
The next stage of major improvement works to The Loaning in Motherwell have been announced by North Lanarkshire Council, following an extensive and detailed consultation with residents and users of the road.
Over the last ten months, the council commissioned two major community-led workshops to allow local people to have their say about issues with the road. After extensive analysis of the responses, the main two issues were highlighted as a desire for safer crossing of the road and measures to reduce the speed of drivers.
There were also four priority areas of the road identified; between Dechmont Avenue and Logans Road, including the area around the shops; at the junction with Ladywell Road; the area next to Ailsa Nursery Centre and the junction with Hamilton Road.
The council will now move forward to improve these areas in priority order, with any works designed to ensure that traffic issues are not displaced elsewhere.
Additional funding secures future of Scottish Canals
The Scottish Government has announced an additional £8.2 million in funding for Scottish Canals for 2020-2021.
The news, which sees an increase in total grant funding from £15m to £23.2m, will support the conservation of Scotland's network of inland waterways and ensure that regeneration and sustainability work continues at pace.
Scottish Canals has undertaken various large-scale projects to support Scotland's canals in the previous year. These include a £3m investment in lock gate replacement works in the Highlands, £1.1m to fully re-open the Union Canal at Linlithgow and an £820,000 investment in upgrades to The Falkirk Wheel.
Regeneration work in areas as diverse as North Glasgow, Bowling Harbour and Ardrishaig has also brought new opportunities and services to canal-side communities, while tourist destination development and canal maintenance operations have ensured the waterways remain a vibrant place of activity for all and boosted the Scottish economy.
A new three-year Corporate Plan is due to be published in time for the new financial year, which will outline Scottish Canals strategic priorities and vision for the future.
Communities reap £20m in payments from green energy projects for first time
Communities across Scotland have received more than £20 million in payouts from green energy projects over a year for the first time, according to the Scottish Government.
The government's register of community benefits, maintained by Local Energy Scotland, details the voluntary arrangements offered by renewable energy businesses to communities located near onshore renewables developments.
The payments from projects such as wind farms amounted to a total of £20,507,747 in 2019.
More than 240 renewable energy schemes are now paying out to local communities, with the cash going to schemes that help tackle fuel poverty, improve transport and improve green spaces.
To support more communities to benefit, Local Energy Scotland launched a new, free community benefits toolkit in partnership with Foundation Scotland.
It was designed to make it even easier for communities to secure, set up and manage funds and wider packages of community benefits from renewable energy schemes.
Roads maintenance programme for Badenoch and Strathspey approved
The Highland Council has approved the 2020/21 roads maintenance programme for the Badenoch and Strathspey Area.
Included in the approved road maintenance schedule are, for example; surface works on the B970 Nethy (Mondhuie to Balliemore) road; edge strengthening works are planned for the A939 Bridge of Brown; surface dressing on the B9102 Tulchan Lodge road; overlay works are planned for Section 1 and Section 2 of the C1137 Glentrium road and surface dressing on the B9102 Craigvarren road.
Reconstruction and surfacing works are also scheduled for the U2375 Finlarig road and a cattle grid replacement has been scheduled for the U2114 Glenbachor road in Newtonmore.
The B970 Culreach road (Balliefurth) is in line for surface dressing.
Prestigious launchpad for graduate architects
Sixteen University of Dundee graduates will be among the artists and architects exhibiting when Scotland's most prestigious showcase for young creative talent opens this weekend.
The 11th annual RSA New Contemporaries will open to the public at the Royal Scottish Academy in Edinburgh on Saturday 15 February.
The Dundee contingent will compete for prizes with a total value of more than £20,000 having been selected on the strength of their work at the Duncan of Jordanstone College of Art & Design and Architecture Degree Show last year. A further 46 graduates of other art colleges and architecture schools across Scotland will also be exhibiting.