Building Briefs – February 18th
---

---
Drop-in session for walking and cycling improvements for Bridge of Dee west
Aberdeen City Council is to host a drop-in session for the public to help identify a preferred route for walking and cycling provision at the Bridge of Dee beside the Robert Gordon University.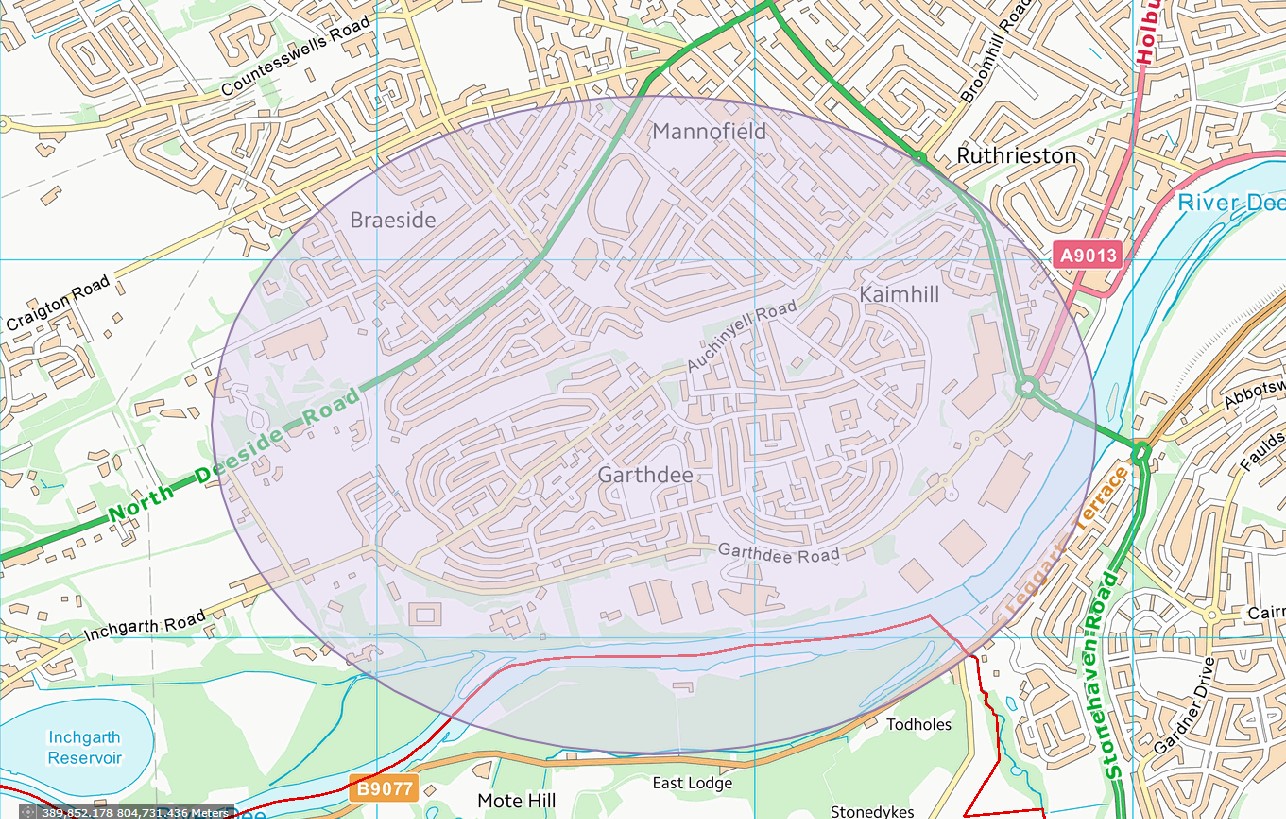 The session is being held as part of an options appraisal for the provision along the corridor between the existing infrastructure at the Bridge of Dee westwards to connect with the Deeside Way west of the Robert Gordon University.
The options appraisal will identify constraints, problems, opportunities, objectives and options to be appraised, including public and stakeholder engagement with environmental issues, and the deliverability of the options already identified as key considerations.
The overall aim of the project is to inform preferred and specific walking and cycling measures which will result in a shift from everyday journeys using the private car whilst expanding leisure opportunities for walking, cycling, wheeling and horse-riding in the surrounding area.
People living and working in the local area public are invited to the drop-in session on Wednesday (19 February) from 3pm to 7pm at Sir Ian Wood Building (N106), The Robert Gordon University, Garthdee Road, Aberdeen, AB10 7GJ. There is also more information available on an online consultation which finishes on 2 March.
Active travel bridge study launched to explore improved Banff and Macduff links
Aberdeenshire Council has commissioned a study to explore options for a new active travel bridge crossing the River Deveron between Banff and Macduff.
The study is being funded and supported by Nestrans, the regional transport partnership for Aberdeen City and Aberdeenshire.
The 'Banff and Macduff Active Travel Bridge Study' will build on previous work undertaken and reflects the desire for greater resilience in the vital link between Banff and Macduff.
An ultimate objective of the study by consultants AECOM is to provide sufficient information to allow Aberdeenshire Council to make a decision in respect to the location of a new active travel connection between the two towns and understand in greater detail how such a link would operate over its lifetime. This work would provide the basis for bids to external funding bodies.
Among the study's key aims is to provide active and sustainable travel opportunities between Banff and Macduff, improving local accessibility and connectivity, helping to improve health and reduce emissions and enhancing a historic social connection between two communities
It will also improve the transport options available to those living and/or working in the communities of Banff and Macduff by making active travel a safe and viable alternative to motorised travel, encouraging a shift from car-based to active forms of transport.
There will be a number of consultation opportunities which will provide stakeholders including residents with the opportunity to engage with the project team and provide feedback on the key issues and opportunities associated with a new active travel bridge.
Young Bellway graduate takes on London Marathon
Bellway's Angus Hamilton is putting his best foot forward by signing up to take part in this year's Virgin Money London Marathon in aid of Cancer Research UK.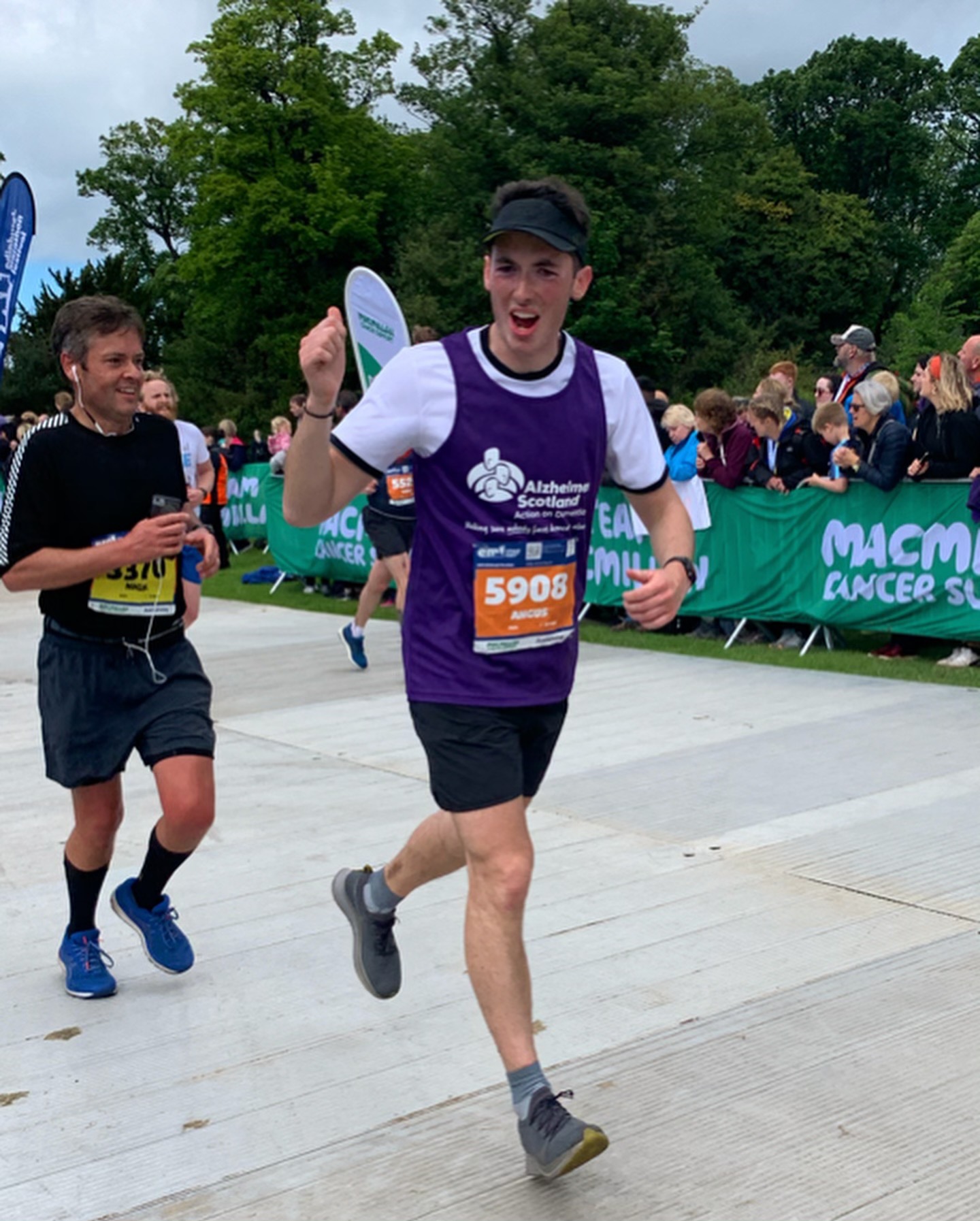 Angus, (24), who is based in the housebuilder's Scotland West division headquarters in Hamilton, is looking forward to taking part in one of the world's most famous road races on 26th of April and hopes to raise £2000 for the charity.
The Northern Irish man, who now lives in Glasgow's West End, is training four times a week, fitting it around his busy working life with Bellway, where he started on the graduate programme in January this year.
He also plans to organise a number of events such as pub quizzes and sweepstakes to boost his sponsorship total.
Anyone wishing to pledge support for Angus' marathon challenge can visit here.
Highland Council extends Trades Services Framework standstill period
The standstill period under the Council's Trades Services Framework agreement was due to close with effect from today, Monday 17th February, with the intention of a proposed go live date with the new arrangements and contracts of 24th February.
The standstill period is a defined period of time between the notice of the contract award decision and the award of the contract. The purpose of the standstill period is to enable unsuccessful tenderers to consider the feedback on their submissions and to allow them an opportunity to seek further information or call for a review of the decision.
A number of questions have been raised and in order to consider and investigate any concerns, the Council are therefore extending the standstill period by a further 21 days to Midnight on Monday 9th March.
The Council has written to the 193 contractors who tendered for the framework to inform them of the extended period.
Cllr Ben Thompson, Chair of the Property and Housing Committee said: "It is important that we listen to any concerns and that any issues are fully investigated before the Framework is finalised. The purpose of the new Framework is to ensure transparency and best value for public money, as well as supporting the economy of local communities across the Highlands."
Major resurfacing works to begin in Larkhall
South Lanarkshire Council has announced a major roadworks scheme for the B7078 Carlisle Road, Larkhal wiil begin on 29 February.
The resurfacing will be from its junction with Carlisle Court to its junction with Canderside Roads Depot.
To carry out these works safely, this section of Carlisle Road will be closed and all traffic will be diverted via Canderside Toll, A71 Ayr Road, B7019 Burnhead Road, Hareleeshill Road, Keir Hardie Road, Machan Road, Strutherhill and Carlisle Road.
Major building repair project under consideration in Paisley
A major building repair project worth £1 million is to be considered for approval by Renfrewshire Council.
Members of the council's Leadership Board will next week consider whether to award £615,000 of funding towards the projects to revive buildings at 44 High Street and 3 County Place.
The money is available through the council-run Townscape Heritage/Conservation Area Regeneration Scheme (TH/CARS2) which includes financial support to help property owners with the cost of repairing and restoring historic buildings which have fallen into disrepair.
The current TH/CARS2 scheme aims to improve the built environment in Paisley town centre and is funded by the National Lottery Heritage Fund, Historic Environment Scotland and the council.
One of the projects for which approval is being sought is 3 County Place: A grant of up to £360,000 towards a £630,000 project of external repairs to transform a C-listed building in a highly-visible site opposite Paisley Gilmour Street station. Once completed, the owner plans to convert the upper floors above the existing units into four new flats.
The other project is 44 High Street: A grant of up to £255,000 towards a £375,000 building and shopfront improvement programme in a building currently home to several businesses.
The work will also include external building repairs and new traditional shopfronts for the ground-floor units. It would cover the whole building apart from the middle shop unit - Uptown Barbers - which has already benefitted from work funded by the TH2/CARS scheme to improve its shopfront.
Both buildings are currently in poor condition and are on the Buildings at Risk register. The grants will be subject to the approval of the funders NLHF and HES.