Building Briefs – February 24th
---

---
New retirement homes open in Newton Mearns
A new phase of retirement homes officially opened last week at the Hugh Fraser Retirement Estate, formerly the Crookfur estate, in Newton Mearns.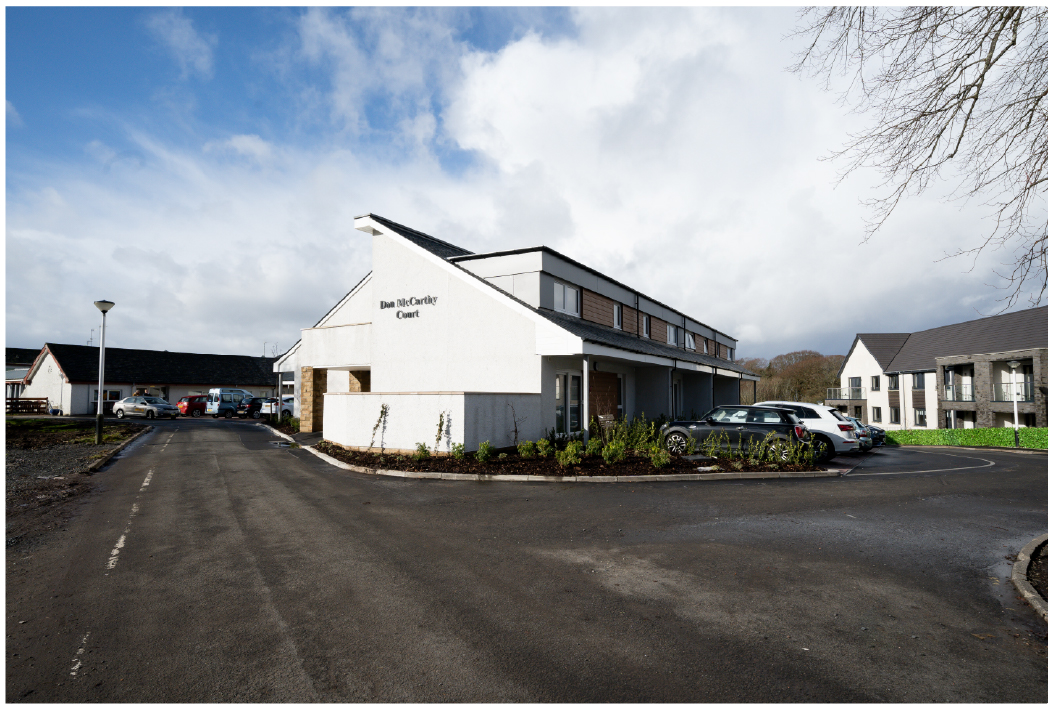 Wellbeing charity retailTRUST is at the forefront of the development.
A total of 46 new homes have been delivered and it is expected that the development will bring £51.1 million to the local economy in the East Renfrewshire area.
A pioneering first, these innovative retirement homes in Don McCarthy Court combine residential supported living with digitally-connected smart home technology. They are among the first in Scotland to use voice and motion-activated technology to provide round-the-clock assistance, security, reassurance and companionship.
This new phase of homes has been named after the philanthropist and long-time retailTRUST ambassador, Don McCarthy CBE.
The redevelopment at the Hugh Fraser Retirement Estate was supported by a £5m funding package from Bank of Scotland, a sum that forms part of the bank's £1.6 billion lending pledge.
The residents are all retirees with connections to the retail sector or supporting service industries. Enabled by the new smart home technology, from switching on their lights by voice activation, to setting voice prompts for medical appointments, residents will maintain their independence and wellbeing in their new homes.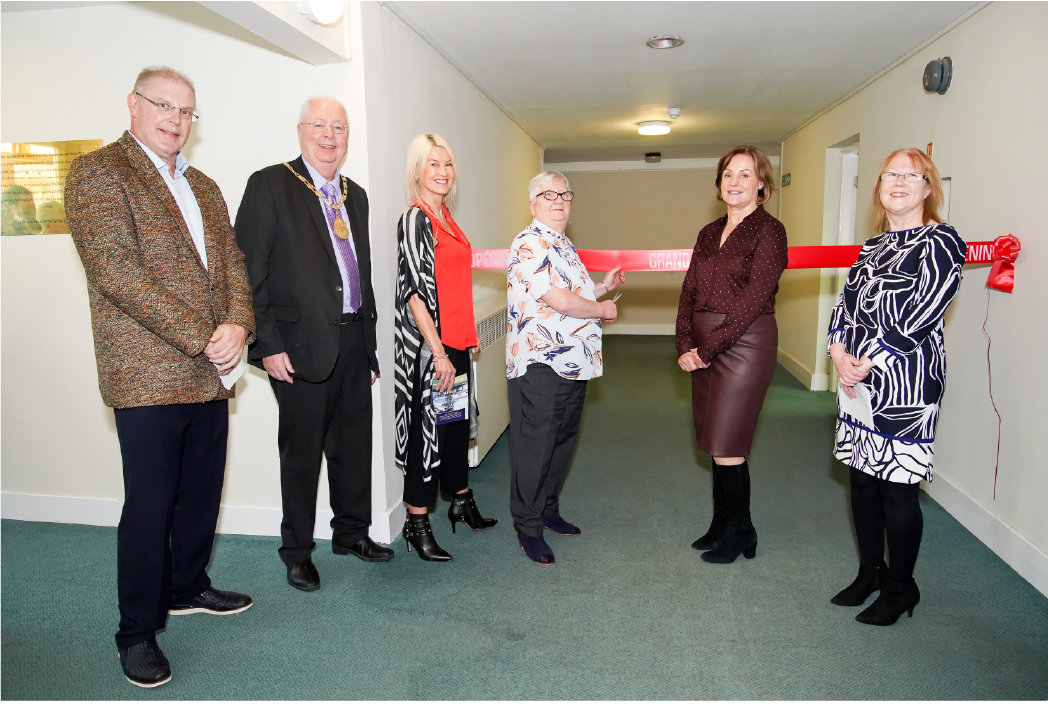 Rather than relying on the traditional alarm-cord communications, the smart home technology provides 24/7 active monitoring. The intelligent software learns a resident's daily routine, tracking typical behaviour, and then proactively alerting staff if part of that routine has been missed.
This reassures both the residents and their loved ones that help is on hand, preventing distressing incidents from occurring, and getting help where it is needed much more quickly.
Residents can also enjoy increased access to the outside world. Keeping in touch with family and friends through video calls, turning on the radio or television, and accessing local online services.
The voice-controlled smart speaker also provides companionship and entertainment for any resident less confident with technology or with reduced mobility, helping reduce feelings of isolation.
New golfing hotel to open on Jura
Ardfin Estate on the Hebridean island of Jura is to be home to a new multi-million-pound golfing estate.
Australian millionaire Greg Coffey bought the estate for £3.5 million in 2010 and has since spent an estimated £50m renovating Jura House and farm buildings into luxury accommodation. The millionaire has spent a further £20m on building an 18-hole golf course on the estate.
The estate is due to welcome its first paying guests in April with Jura House available for £20,000 a night, while a two-bedroom apartment in the old farm buildings, now known as The Quadrangle, will cost over £5,000 a night.
Jura House has been decorated in historic Scottish country house style by London-based interior designer Louise Jones, The Scotsman reports.
A total of 85 workers, almost half the island's 190 population, were recruited to help make the project become a reality. The golf course has been forged out along the cliff tops of Ardfin Estate, with rough peat land dug out and replaced with imported soil and specialist grass brought in from Yorkshire for the greens.
HFD agrees seven-figure deal for pioneering industrial unit in East Kilbride
Commercial property firm HFD has sold the Reynolds Building at Scottish Enterprise Technology Park in East Kilbride to Glyn Watkin Jones 1999 Hybrid Settlement Trust in a £3.75 million deal.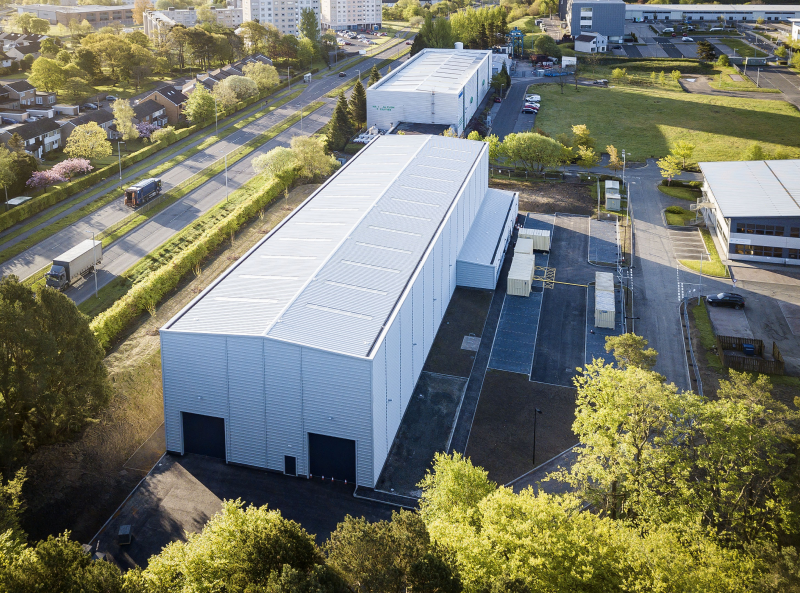 The sale comes around 18 months post-completion of the base build of the 20,000 sq. ft., high-specification research and development unit. Construction began in September 2017 and was completed on time and on budget to a six-month programme.
Home to engineering and scientific consultancy TUV SUD NEL's (TUV) £16m advanced multiphase facility, the development was originally supported by a grant from Scottish Enterprise and significant investment from TUV's parent company, creating and safeguarding around 100 skilled jobs.
Avison Young and Pinsent Masons acted for HFD, while Ryden and Shoosmiths represented Glyn Watkin Jones 1999 Hybrid Settlement Trust.
Linthouse residents delighted with next phase of renewals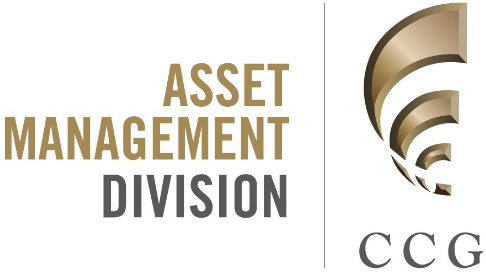 Linthouse Housing Association and main contractor CCG have successfully completed a third phase of housing renewals as part of a suite of works undertaken throughout 2019.
The organisations have worked together for two years; undertaking an ambitious stock improvement programme to over 450 properties that included kitchen and bathroom replacements as well as comprehensive repairs.
The most recent contract was completed in November 2019 comprising of kitchen and bathroom replacements, plumbing, electrical works and decoration to a near-100 properties undertaken within a three-month programme.
CCG's planned maintenance division, CCG Asset Management, undertook the delivery of the contract as well as the two preceding phases, alongside a major repairs contract that was delivered earlier in the year by the firm's 'Specialist Building Services' division consisting of upgrades to 33 properties supported by grant funding by Glasgow City Council.
Video: A history of council housing in North Lanarkshire
A short video has been launched to mark a century of council housing in North Lanarkshire.
Published on North Lanarkshire Council's facebook page, the video details how the local authority has invested in the future for its communities.
Doors officially open on Ullapool Primary extension
The doors were officially opened today on a £1 million extension to Ullapool Primary School and creation of a new nursery.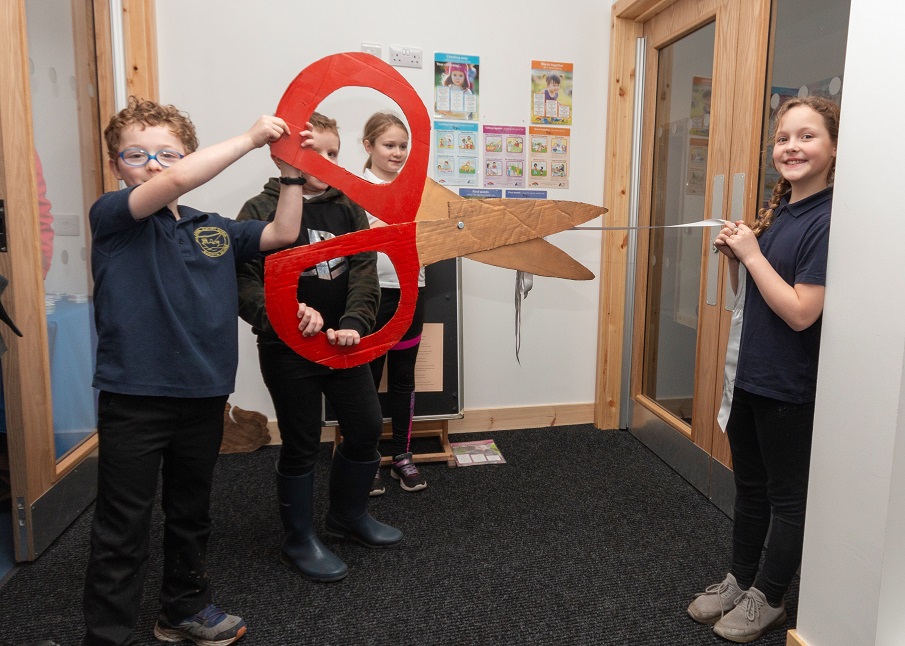 Highland Council's area care and learning manager (west), Norma Young, attended an official opening day at the school last week and was joined by the contractor Morgan Sindall.
The nursery extension includes two new classrooms, one for English medium with a capacity of 15 and the other for Gaelic medium with a capacity of 30.
There is also a new reception area, a work area for staff and a new staff room. It also features a brand new ASN (Additional Support Needs) room.
Three new, secure outdoor play areas have also been created, which provide a secure outdoor space for the children, with free flow from the classrooms to these areas. There are play parks for each classroom and a shared play park.
There is also a canopy outside to provide cover in inclement weather and a new outdoor lighting so that children can enjoy fresh air even at dusk.
The construction commenced in April 2019 and was completed in October 2019, a duration of 26 weeks.
Faithlie Centre to reopen as extensive redevelopment reaches completion
Fraserburgh's landmark Faithlie Centre on Saltoun Square is to open its doors to customers today following significant investment and redevelopment.
Work on the project began in May 2017 to provide space for a range of council services and facilities for community and civic functions.
The upgraded building will soon also provide a new home for the Fraserburgh Enterprise Hub, which supports and contributes to the regeneration of the town and its surrounding communities by empowering individuals and businesses to stimulate economic growth.
Meetings of Aberdeenshire Council's Banff & Buchan area committee will be held in the centre's refurbished council chamber that will also be available for use for civil marriage ceremonies and public functions.
As some services will be moving to the centre over the coming weeks, temporary reception arrangements for the centre will initially be in place, with a customer service point due to be established in the coming months.
The restoration has been a key project in the development of the Fraserburgh 2021 Regeneration Scheme and has been led by Aberdeenshire Council in partnership with the Heritage Lottery Fund, Historic Environment Scotland, the Scottish Government Regeneration Capital Grant Fund, among others.
The redevelopment has seen the use of both traditional and modern skills to protect and enhance the traditional elements of the building while increasing floorspace with a striking metal-clad extension.
The project has faced challenges along the way, most notably following the collapse of the original contractor, but was set back on track when Morrison Construction was appointed last spring to complete the work.
Roads maintenance programmes agreed for Inverness and Lochaber
Councillors have approved a roads maintenance programme for the Inverness area that will give preference to the resurfacing of main arterial roads throughout the city.
The programme could see resurfacing works on King Brude Road, Castle Street, Drummond Road, Crown Circus, Millburn Road, Seafield Road and Barn Church Road throughout 2020/21.
For the wider urban and rural road network of Inverness area, councillors also agreed a programme of surface dressing in conjunction with conventional patching and jet-patching where traffic volumes may be lighter.
The anticipated roads maintenance budget for the Inverness Area of around £900,000 is based on the 2019/20 budget and is pending allocation by the Highland Council's infrastructure and environment committee. The indicative programme is based on current engineering and safety priories and may alter if significant events impact priorities and resources.
Road maintenance spending is estimated as follows for 2020/21: £495,215 on 11 resurfacing projects; £301,210 on 24 surface dressing projects; £100,000 on structural patching (subject to budget) and £64,000 on road and foot bridge maintenance.
Meanwhile, members at the Lochaber area committee approved the 2020/21 roads maintenance programme for the area.
Included in the approved road maintenance schedule are, for example: re-surfacing works on the A884 road at Liddesdale; surface dressing on the A884 (Sunart side) road; overlay works are planned for the A861 (Mingarry) road and surface dressing on the B8043 Kingairloch road at Kilmalou.
Drainage works are scheduled for the Kinlochourn road, and the B8043 (Inversanda) road is also in line for surface dressing.
Arbroath shared campus now open
Hundreds of children were excited to start their spring term in different surroundings as the new Hayshead Primary School and St Thomas RC Primary School shared campus called Abbey View Campus opened last week.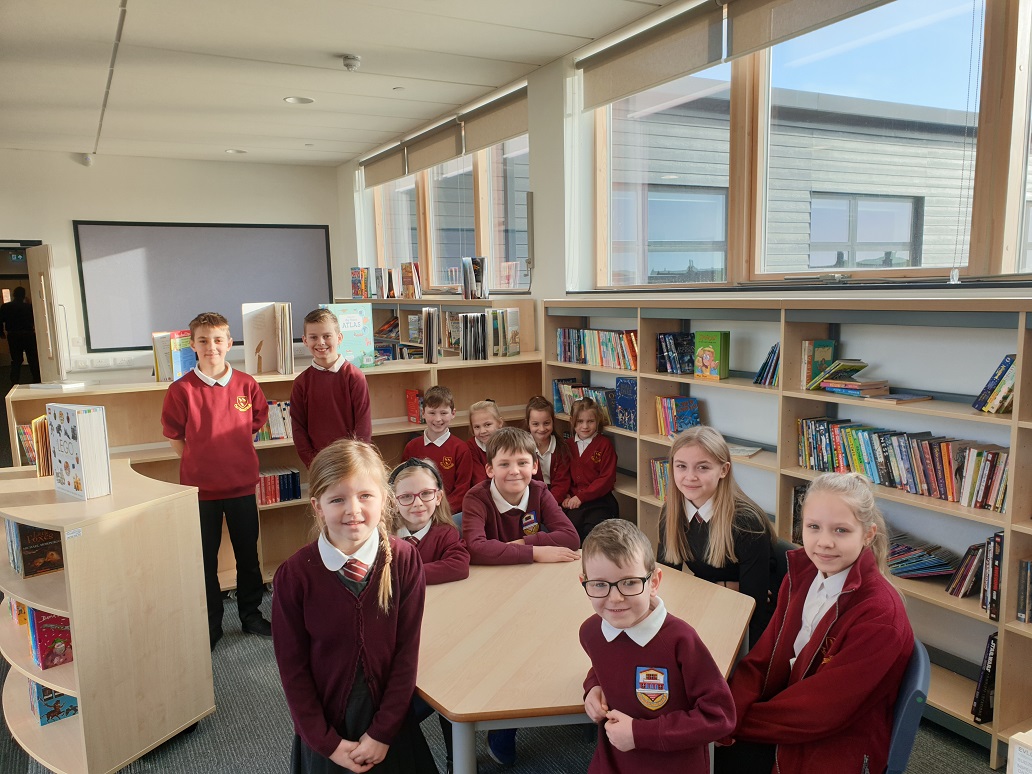 The new £14.1 million campus is part of the Angus Schools for the Future Programme with the Scottish Government providing £5.8m towards the project through its Scotland's Schools for the Future building programme.
Kevin Dickson, managing director, Robertson Tayside, said: "With work now complete on the shared campus, it is clear the facility is among the best in the country. The pupils and staff at both Hayshead and St Thomas will benefit hugely from the state-of-the-art building and I am sure they cannot wait to move into their new school. It has been a pleasure to work closely with both Angus Council and hub East Central Scotland on the shared campus, which forms a key part of the Arbroath Schools Project.
"Collaboration is key to success and we are proud that the partnership approach continues to deliver for the people of Angus. Work continues at pace on the new early years centres in Carnoustie and Forfar, while we will remain on site at the shared campus to deliver the second phase of the project which will see the existing Hayshead Primary School demolished. In addition, we will extend the playground and create new sports pitches."
The shared campus has dedicated flexible teaching spaces to accommodate both schools, including classrooms, activity spaces and group tutorial rooms. It provides accommodation, including multi-purpose halls, general purpose rooms, a campus library, together with outside areas to support external learning initiatives and facilities for children with additional support needs including a multi-sensory room.
The early years facility with a total capacity for 100 children will be shared by the existing St Thomas and Hayshead nurseries and there are also additional facilities for a dedicated playgroup area.
The new build is located on the playing fields of the existing Hayshead Primary School to allow both schools to continue to operate to minimise the impact on children and staff while the work was undertaken. Following completion of the demolition of the old Hayshead building there will also be two grass sports pitches and extended playgrounds.
Dundee planning performance praised by Scottish Government
Dundee City Council's planning performance has been rated at the highest level in 11 out of 13 measures in a recent Scottish Government report.
The performance review by the chief planner looked at areas including up-to-date and proportionate policy and guidance, the length of time taken to make decisions on applications, early collaboration and corporate working across the council.
Among the highlights in the eighth annual review of Dundee City Council's Planning Performance Framework were an average of 16.8 weeks to decide on major applications, compared with a Scottish average of 32.5 weeks; an average of 10.3 weeks to decide on local non-householder applications compared with a Scottish average of 10.7 weeks and joined-up service delivery across partnerships and the council thanks to sound strategic planning.
Penicuik town centre improvement grants
Midlothian Council is calling on Penicuik town centre property owners to apply for improvement grants.
Owners and tenants of historic properties in Penicuik town centre which may be eligible for improvement grants are encouraged to apply now, as time is ticking away.
The Penicuik Heritage Regeneration Project offers grants for building repair and restoration work, which are fully funded by the National Heritage Lottery Fund and Historic Environment Scotland. Anyone interested in finding out more should contact the project manager, Rod Lugg on 01968 664041 or 07545 551356 or email rod.lugg@midlothian.gov.uk.
The regeneration project is a partnership scheme funded by Midlothian Council, the National Heritage Lottery Fund, Historic Environment Scotland and Penicuik First and supported by Penicuik Community Development Trust and Penicuik and District Community Council. Midlothian Council's contribution is for street improvements and related work, paid for from contributions made by building developers.
The project is now well into the second year of a five-year project aimed at regenerating the historic centre of the town. As well as repairs to historic buildings, the work includes improvements to shop fronts, resurfacing and widening footpaths, and creating a more accessible and safer route for pedestrians.
A comprehensive training and community engagement programme with local schools and community groups on the theme of local heritage and history is also being carried out.
Melrose Rugby announces Cairnhill Structures continued sponsorship of its world-famous Sevens tournament
Melrose Rugby is pleased to announce that Cairnhill Structures is continuing as an important partner sponsor of the world's oldest Rugby Sevens tournament, the Melrose 7s.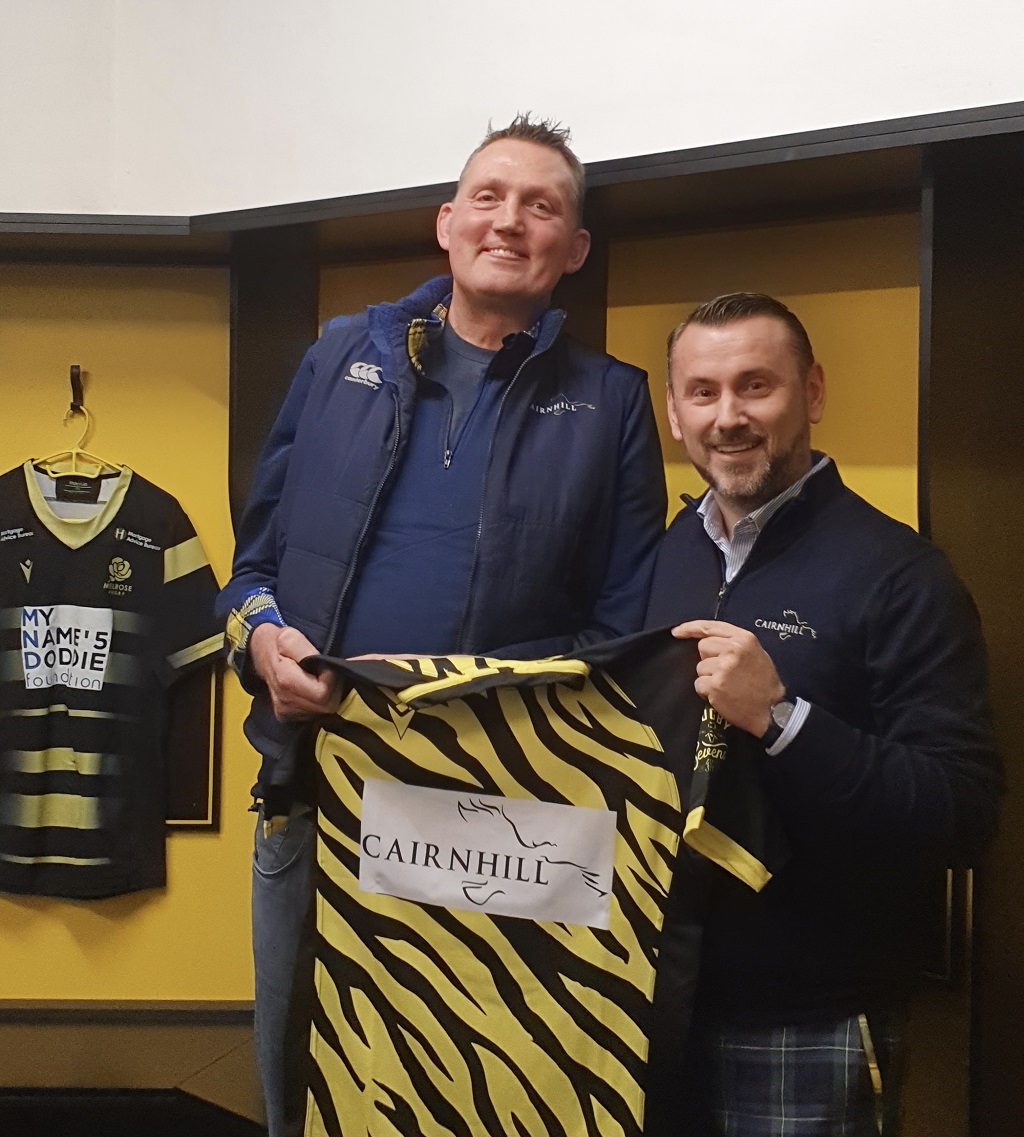 The engineering firm celebrates 40 years of innovation this year.
The newly expanded Melrose 7s tournament, being held at the Greenyards between Thursday 9th and Sunday 12th April 2020, will officially kick off Cairnhill Structures' 40th birthday celebrations.
The sponsorship deal will see Cairnhill Structures branding take pride of place, alongside Doddie Weir's My Name'5 Doddie foundation, on the Melrose 7s team strip this year, and also on the Melrose 7s strip throughout the Scottish Borders 2020/21 Kings of Sevens tournament.
The main stand at the Greenyards will be named the Cairnhill Steel Solutions Stand, with prominent branding, as part of the sponsorship.