Building Briefs – February 6th
---

---
South Lanarkshire Council 'well on track' to deliver nursery places
Scottish Government minister for children and young people, Maree Todd MSP, visited Newton to inspect progress on the new Millburn Early Learning and Childcare Unit currently under construction there.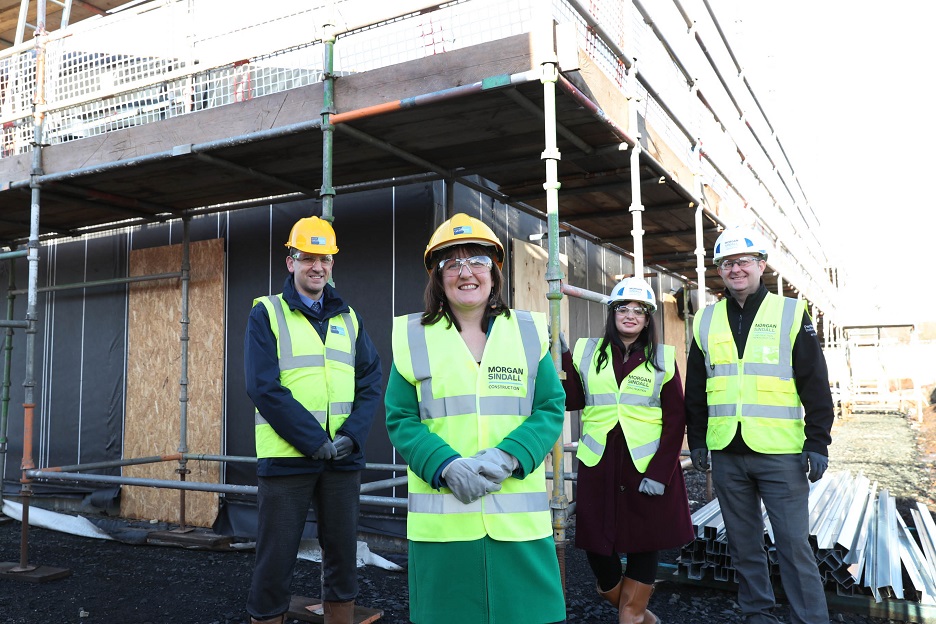 Millburn is just one of 21 separate projects across South Lanarkshire that are delivering new council nurseries or expanding existing ones to ensure the capacity is available to give all children the best possible start to their formal education.
The Millburn Unit is being delivered on behalf of South Lanarkshire Council by development partner hub South West and main contractor Morgan Sindall.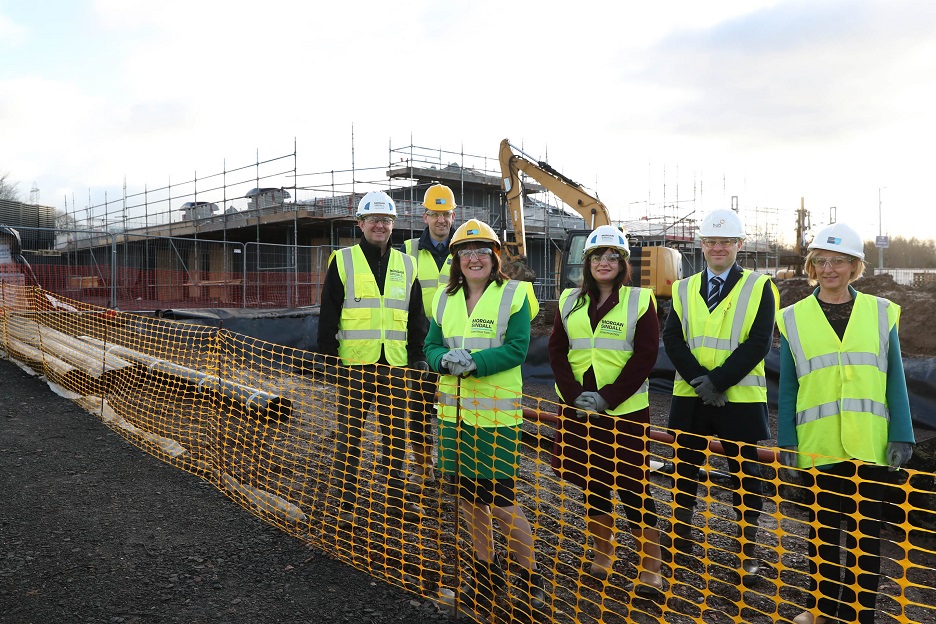 When it opens in August Millburn Early Learning and Childcare Unit will have capacity for 120 three and four-year-olds and 20 two-year-olds.
The current early years projects under development in South Lanarkshire are set to deliver more than 1,400 additional nursery places including 20 providing specialist support for children with additional support needs.
Toryglen play area and woodland community space funding approved
A Glasgow City Council committee today approved almost £70,000 ENV2 funding towards the creation of a children's play area and a woodlands community space in the North Toryglen Transformational Regeneration Area (TRA).
Both the play area and the community space will be built on council-owned land. ENV2 funding for these comes from contributions from Cruden.
North Toryglen is one of Glasgow's eight Transformational Regeneration Areas, with extensive demolition of unpopular housing stocks clearing land for new housing, with 100 socially-rented homes for GHA tenants displaced by demolition and 104 homes for sale (by Cruden) built. Another 127 for sale are either on site or planned. The area also now has a 120-bedspace elderly care home.
These proposals include the delivery of new public space, parkland and a network of sustainable transport routes with the intention the area will become more permeable, raising the profile for local residents, visitors and those using the through routes on bikes and other non-motorised transport. The creation of the children's play area and the woodlands community space will be important part of these proposals to come to, and will be delivered by the summer of 2022.
Houston 'Helicopter Park' plans propelled by CALA donation
CALA Homes (West) has teamed up with Houston Play Park Improvement Group to help plans for a 'Helicopter Park' take off in the village.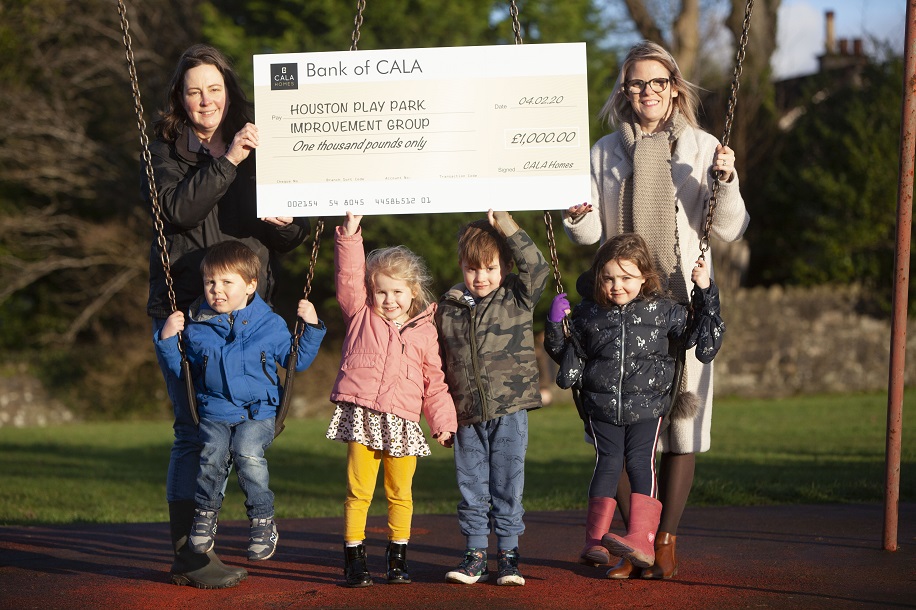 The group received £1,000 from the award-winning housebuilder after it became aware of their exciting aim to improve village youngsters' play experience and deliver a transformed South Mounds site next to the Compass Centre.
Its members – made up of local parents – have ambitious plans including the delivery of facilities for children who have impaired mobility as well as multi-gym equipment for all ages.
They want to heighten access to the South Street park with a new ramp, install picnic benches, and introduce raised vegetable beds in a community garden setting.
The group has set itself a summer 2021 target to deliver on the plans which it hopes to fulfil through wide-ranging fundraising initiatives and a JustGiving page set up specially for the purpose.
Open Space Strategy for Glasgow adopted by council
Glasgow City Council today adopted the Open Space Strategy for the city - a document that will identify and guide how open space can be used to improve health, liveability and the resilience of Glasgow.
Open spaces in Glasgow are diverse and include the city's parks, gardens, allotments, civic spaces, rivers, lochs and ponds.
A draft version of the strategy was put out to public consultation, and the overwhelmingly positive response - along with the input of other stakeholders - helped to inform the future response.
Through the Open Space Strategy (OSS), there is now the ability to analyse open spaces on a local level, audit existing open spaces and their functions, and use this information to guide engagement on how best to use and manage these open spaces.
Fire at Liberton Primary School
Liberton Primary School in Edinburgh will be closed for the rest of the week following a major fire at the school yesterday afternoon.
The Scottish Fire and Rescue Service were called to the school on Gilmerton Road just after 3.30pm to reports of a fire in a first floor classroom and spread to the roof space.
The fire started after classes had finished for the day and any remaining staff and pupils who were on the site were evacuated safely with no reported injuries.
Parents have been informed that the school will be closed tomorrow and Friday with next week being the half term February break.
Further updates regarding contingency arrangements for the return of pupils on Monday 17 February will issued to parents next week.
Barratt provides £3,000 boost for Edinburgh charities
Barratt Homes has donated £3,000 to three charities across Edinburgh and the Lothians, helping them with a number of projects in 2020.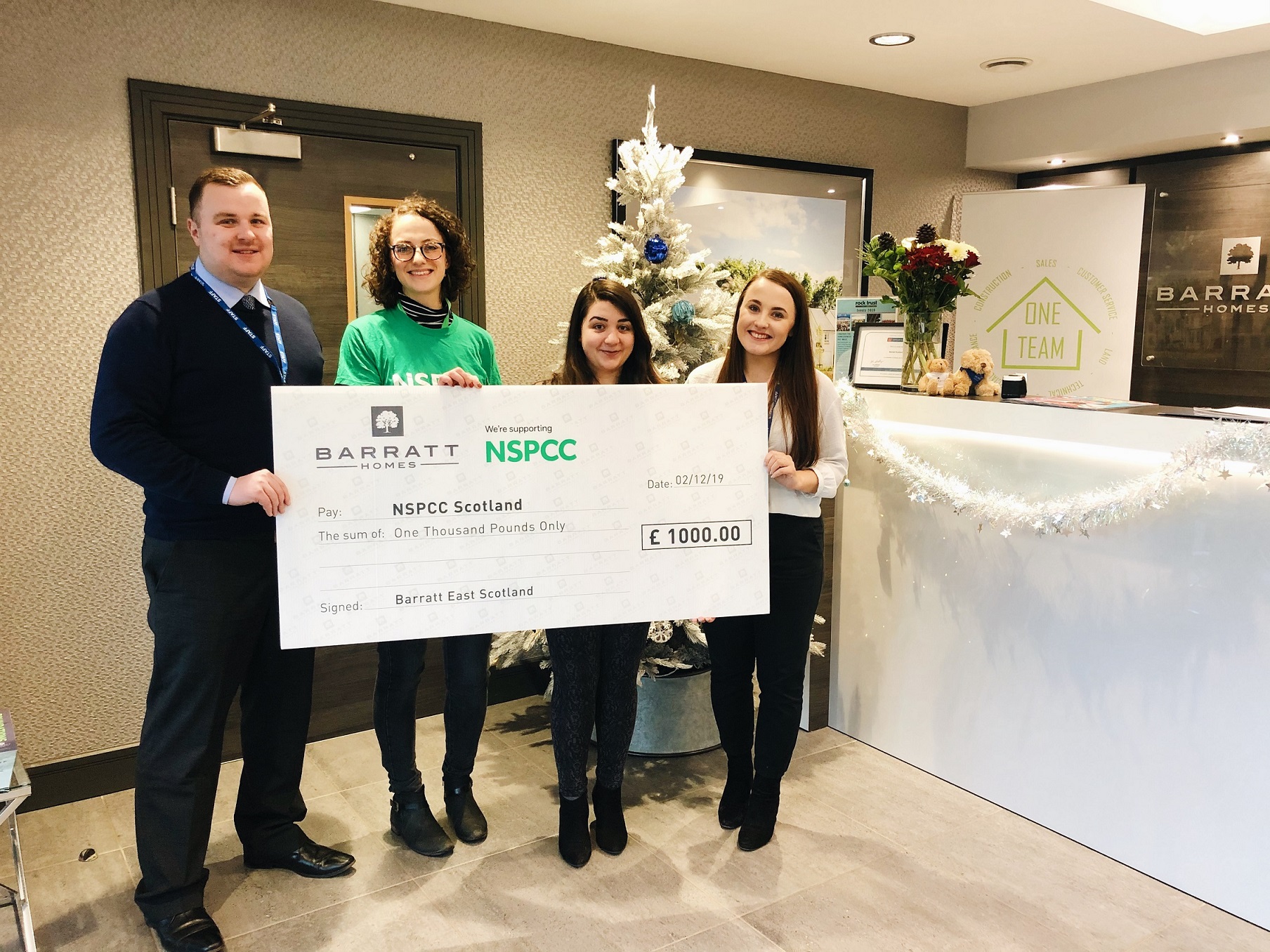 A £1,000 donation was made to Libertus Services, Edinburgh North West Food Project and NSPCC Scotland as part of the Barratt Homes Community Fund.
The Barratt Homes Community Fund pledges £1,000 every month to a charity or organisation which supports local people across Edinburgh, The Lothians and Fife.
Charities are nominated and voted for by employees of Barratt Homes and the focus for the fund continues to be on organisations that improve the quality of life for those living in the area.
The series of donations follows on from a successful year of volunteering by Barratt Homes. Throughout 2019 employees from across the business completed a grand total of 88 days volunteering for different charities in the region including CHAS, Edinburgh Dog & Cat Home and RSPB.
Last year £1.2 million was donated across Barratt Homes and David Wilson Homes in the UK.
Final funding released for Glasgow canal heritage projects
Glasgow City Council has approved the release of the £132,000 final allocation of funding for heritage projects on and around Glasgow's Canal.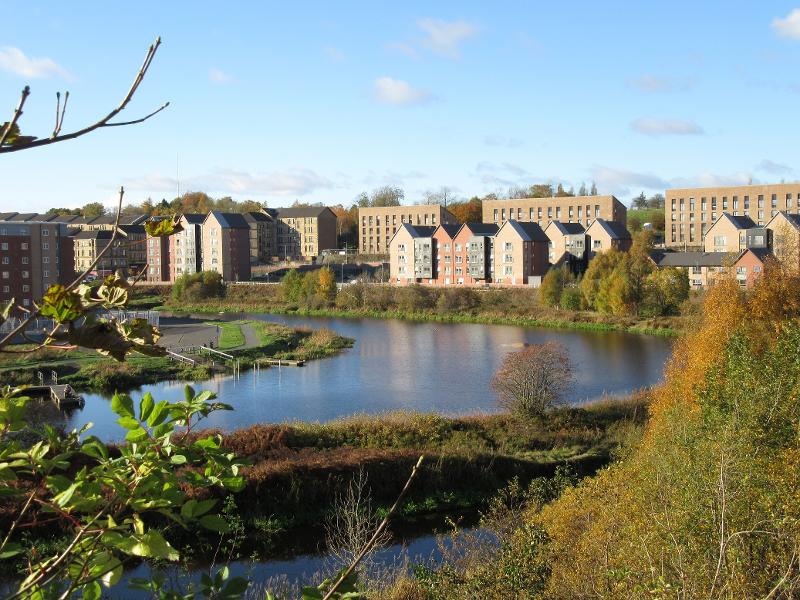 This funding, from the Heritage Lottery Fund's Great Space Scheme, is part of the £340,100 funding - with match funding bringing the project budget to almost £520,000 - that was given in 2018 to allow organisations along Glasgow's Canal can work together to ensure that local heritage contributes more to meeting local social, environmental and economic objectives.
The Glasgow Canal Heritage project is being coordinated by Glasgow City Council, with some activities being delivered through local organisations, with the Glasgow Canal Co-operative - made up of local social, cultural, arts, sports and nature-based bodies, and delivering the Canal Festival - a key partner.
The project's scope was developed in partnership with the Glasgow Canal Co-operative and Scottish Canals, and evolved out of the intensive local engagement undertaken in 2014 and 2015 for the two planning charrettes for Port Dundas and Woodside, Hamiltonhill, Applecross and Firhill.
Funding already allocated in 2018 and 2019 has supported the development of the Canal Festival, the Canal Stalled Spaces programme, and the Glasgow Canal Cultural Heritage and Arts Strategy and Action Plan.
The Glasgow Canal Heritage Project will be completed by December 2020.