Building Briefs - January 14th
---

---
Community buy-out proposed to develop social housing at Maryhill site
A community-based alternative has emerged for a vacant development site in Glasgow to be used for social housing amid plans by the local authority to sell to private developers.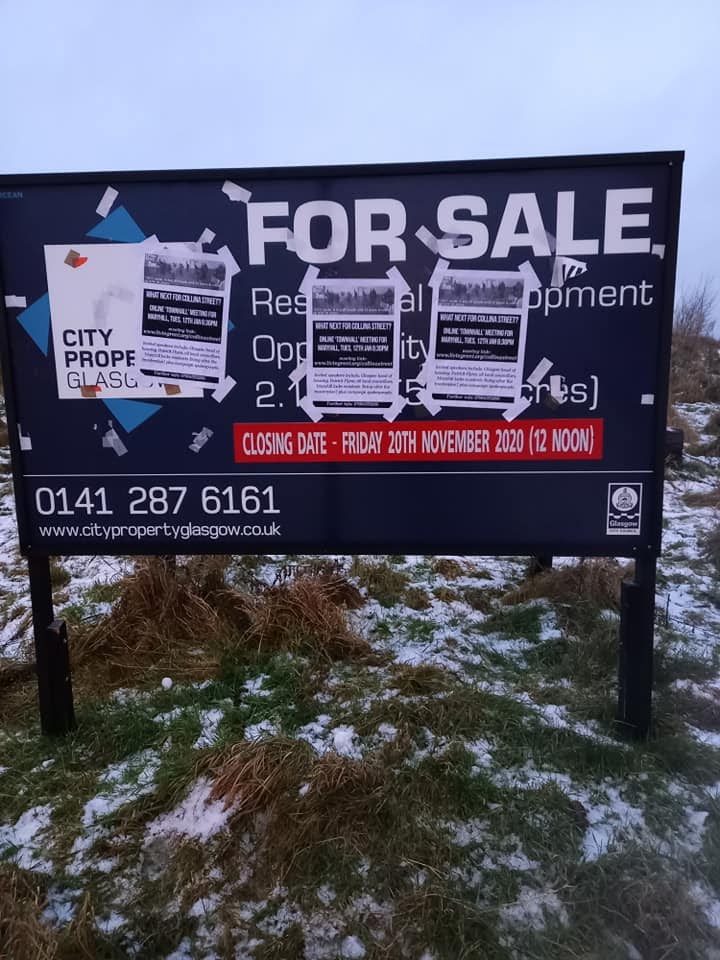 At an online town hall meeting on Tuesday evening, the council's head of housing and regeneration services, Patrick Flynn, said there was no option but to sell the 2.14-hectare site on Collina Street in Maryhill.
However, tenants union Living Rent, along with Wyndford Tenants Union, is holding a public vote to determine which of two new community alternative option for the site is the most popular.
One of the options on the community poll is "Halting the council sell-off of Collina Street to work with a local housing association to develop public housing".
Agreeing with the proposal, local MSP Bob Doris noted: "I have also contacted the council. I have not been successful as yet in asking if they were able to review the balance at that Collina Street site. I would love to see more social housing there.
"The bidders are going to be received by Friday, but I'm conscious the council in 2019 also put the site out to market but then didn't close the deal, because they must have, I assume thought the deal wasn't appropriate, or for the best needs of the community or the wider masterplan. So let's see what bids come in on Friday, but I think they should keep talking to Living Rent. When you lock in a masterplan, you have to keep it fresh. I think the council has some lessons to learn there."
Known locally as 'the Valley', the land has been vacant for 13 years since Glasgow City Council demolished the previous social housing on the site. BBC sitcom 'Still Game' was set and filmed there.
Scottish house prices continued to increase in December
House prices and home sales activity in Scotland continued to rise last month, according to the December Residential Market Survey from the Royal Institution of Chartered Surveyors (RICS).
However, respondents anticipate the latest lockdown restrictions, related economic challenges and the end of the Stamp Duty holiday to weigh on activity over the next few months.
A net balance of +53% of Scottish respondents to the latest survey reported rising prices in the December report, which was lower than +67% reported in November, but is still a strong reading. Surveyors also saw the number of sales increase in December, with a net balance of +15% saying that the number of newly agreed sales in Scotland was higher.
However, the number of properties listed for sale was lower than in November - the net balance for new instructions to sell was -4% in the latest survey, a second consecutive month in which the number of new instructions failed to increase - and surveyors are less optimistic than they were about the three-month outlook.
More respondents in Scotland said that they expect sales activity to reduce in the next three months than said they expected it to rise (a net balance of -5% compared to +11% in November). With regard to prices, the three month outlook is flat (a net balance of zero).
David Adam to join Elderpark as director of maintenance services
Elderpark Housing Association has announced a key senior role with the appointment of a new director of maintenance services.
David Adam will join Elderpark from Linstone Housing in mid-February having spent the last fifteen years there – initially as director of property services and latterly as director of housing and property services and he has considerable experience within the sector.
He succeeds Terry Frew who is retiring from his role after a remarkable 41 years of unbroken service with Elderpark. It is thought that Terry may perhaps be the longest-serving director of maintenance services of any housing association in Scotland.
Titan Investors secures FedEx as first occupier at Aberdeen One
Titan Investors has announced it has secured FedEx as the first occupier for its new 20-acre logistics park Aberdeen One.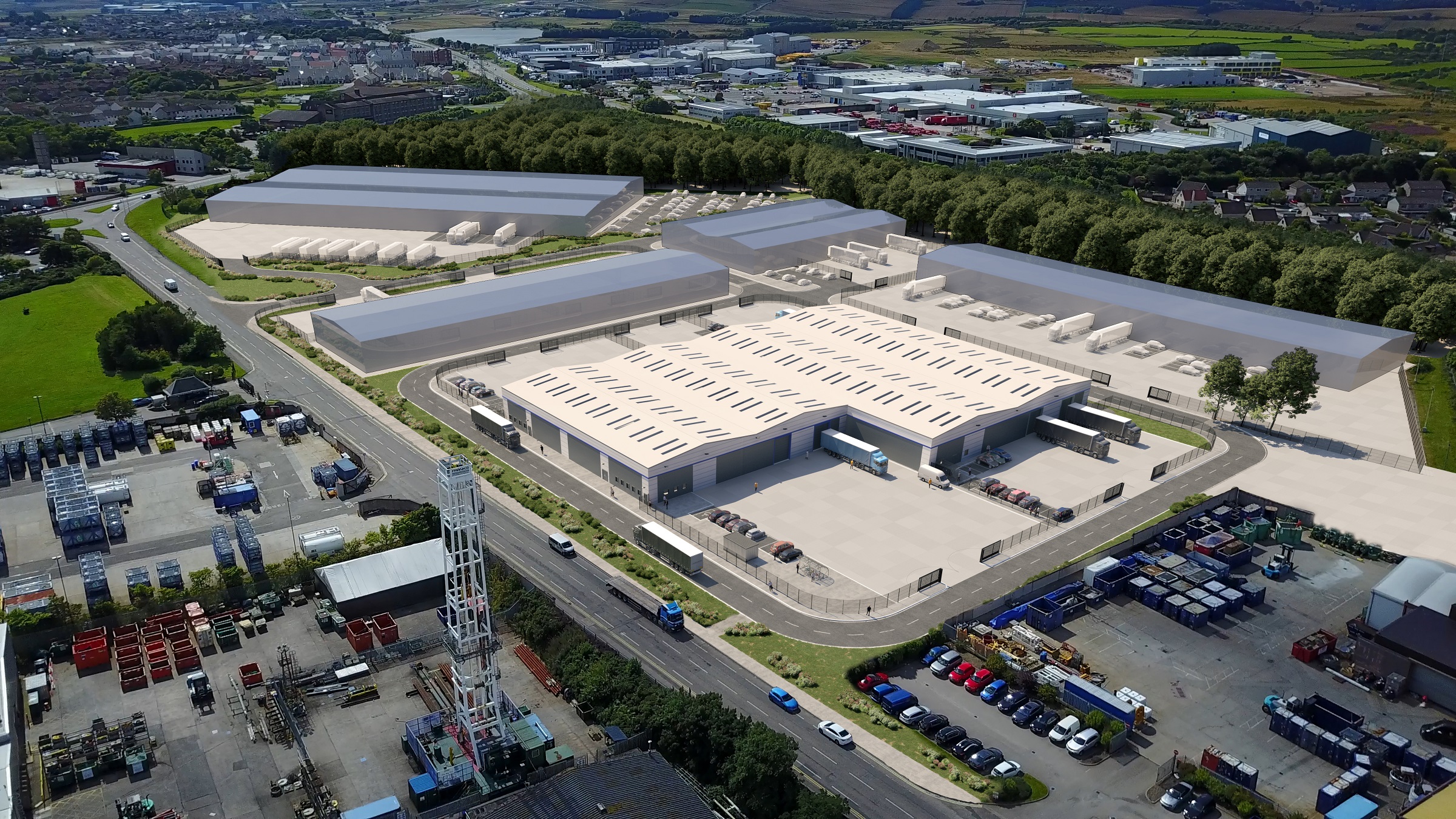 FedEx has pre-let 43,500 sq ft on a 15 year lease. Under the development agreement an existing 70,000 sq ft warehouse will be stripped back to its structural frame and extensively refurbished, with new offices and yard facilities allowing FedEx to take occupation in July 2021.
Aberdeen One provides the gateway to the Altens Industrial Estate, Aberdeen's main south-side industrial location, and is the first dedicated logistics park to be developed in Aberdeen. Titan Investors acquired the site from Total in 2018 and demolished the old office facilities to generate 20 acres of future development opportunities.
The remaining space within the warehouse will be simulatenously redeveloped to create a 28,000 sq ft high quality warehouse unit, also ready for occupation in July 2021. A new dedicated entrance will be created onto Crawpeel Road, allowing the remaining 14 acres of development land to be built out via independent access points as future occupier demand determines.
The Aberdeen industrial market saw activity growing for the fourth year in a row with take-up for 2020 totalling 720,780 sq ft.
Mr Landsman continued: "Despite the wider economic challenges the Aberdeen industrial market has continued to perform well. The five-year annual average take-up is 652,500 sq ft - this has been exceeded in 2019, 2019 and again in 2020. There are a lot of positives to take going into 2021 and beyond."
Titan Investors was represented by CBRE, FG Burnett and Knight Frank whilst FedEx was advised by Orchard House Associates.
Highlands roads capital maintenance programme discussed by local committee
Members of the Highland Council's Black Isle, Dingwall and Seaforth committee had the opportunity to discuss the proposed 2021/22 Roads capital Maintenance Programme for the area yesterday which is pending confirmation of the council's Community and Place Committee budget allocations.
The Community and Place Committee local allocations budget for 2021/22 has not yet been determined so the roads maintenance programme presented to the Committee today is based on the 2020/21 budget.
As the Black Isle, Dingwall and Seaforth Area have a total of 28% of the road length in the former Ross and Cromarty area, this capital programme is based on 28% of the 2020/21 Ross and Cromarty Area Capital Budget which equates to £291,715. Members want to see further work carried out for this figure, as well as the final allocation figure when it is known, so they can be split down at ward level to give both the Black Isle Ward and the Dingwall and Seaforth Ward a budget.
Because of uncertainty regarding the actual budget and how this will be split between wards, members felt they could only agree that surfacing works approved in the 20-21 programme but not yet completed will be undertaken this financial year as winter permits. Resurfacing works were proposed on the A832 at Muir of Ord and at the U2711 Bogallan – Allanglach Road on the Black Isle. There are a further 21 resurfacing works that have been identified as priority works but for which additional funding and further committee approval would be required. These includes resurfacing sections of the A832 at a number of locations including Cromarty, Muir of Ord, Dingwall, Tore and Munlochy; the C1071 Heights of Docherty route and the U2975 Ardnagrask Road.
Surface dressing was also proposed on the A862 at Station Road and the U3031 Riverford Crescent in Conon Bridge. These schemes together with a further 6 projects on a list which will only be delivered if additional funding and committee approval can be secured.