Building Briefs - January 19th
---

---
Burns House demolition to begin
The demolition of Burns House in Ayr will begin shortly.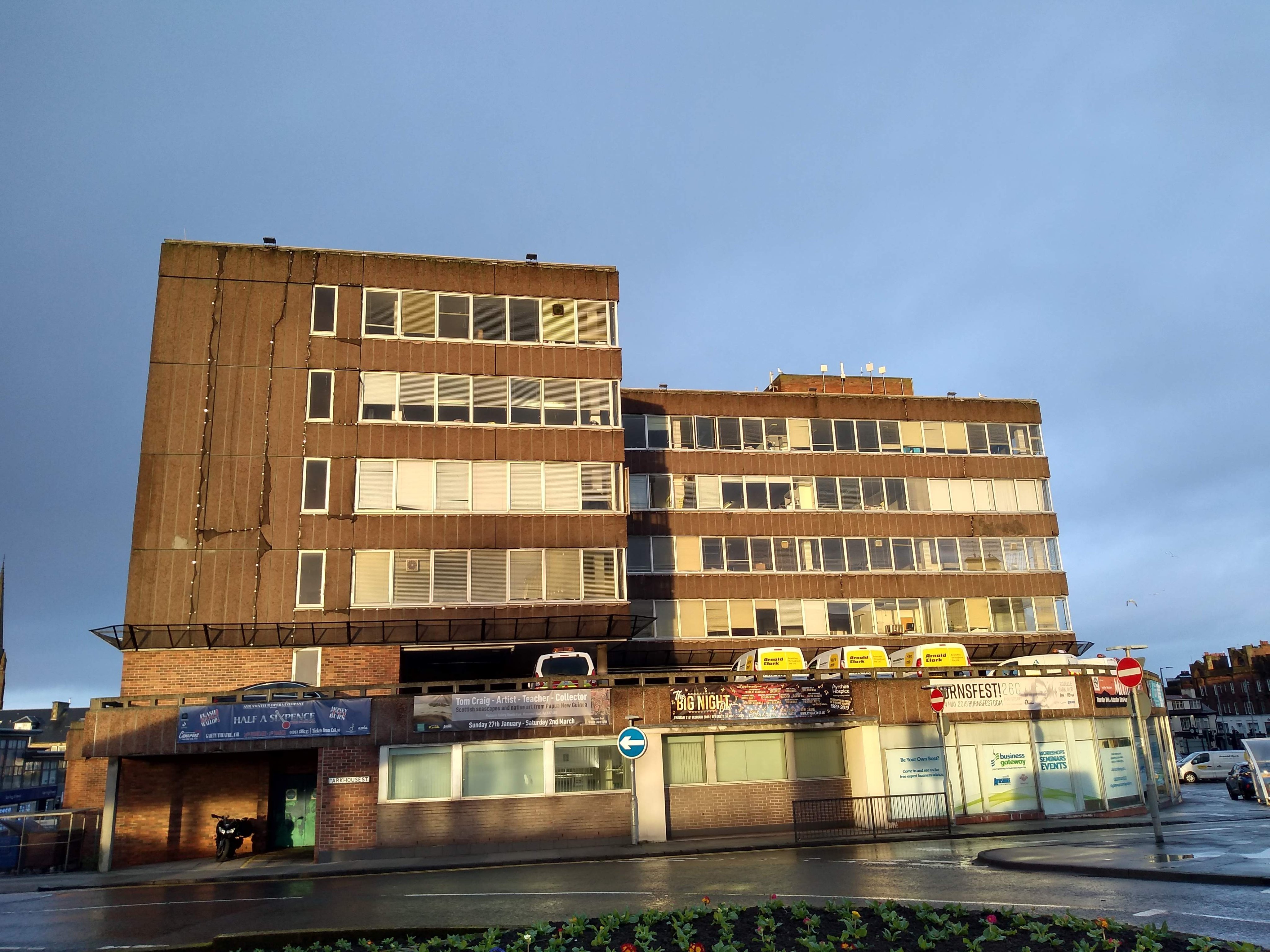 It will be taken down floor by floor so surrounding properties, roads will not be affected.
Reduced parking will still be available in front of the cinema.
Town Centre Fund investment projects allocated for Lochaber
Five projects have been offered a total £84,156 Scottish Government Town Centre funding by members of the Highland Council's Lochaber committee.
Lochaber area received the £84,156 allocation of Town Centre Funds (TCF) for investment in the eligible settlements of Fort William, Caol, Banavie and Corpach.
Projects need to have started by end of March and grant spent by the end of September.
The five successful projects offered Town Centre Funds are:
The Black Parks - £15,000 to SUSTRANS for match funding to attract a further £85,000 for a suite of improvements (lighting, benches, signage, additional ditching and surfacing repairs) on around 1km of walking and cycling infrastructure between the town centre and other key locations. The intention is to create a safer, more attractive route to facilitate walking, cycling and wheeling for everyone, including children and young people accessing the High School.
Kilmallie Community Centre Car Park - £23,556 to resurface the car park at Kilmallie Community Centre. The Council agreed an asset transfer of the car park to the community centre group in November 2020.
The Parade, Fort William - £15,400 for Fort William Town Team to purchase and install new waste bins along the Parade and High Street, as well as trough flower planters to be placed adjacent to the War Memorial at the Parade. This joint project involving the British Legion and Highland Council builds upon the 2019/20 TCF to deliver a 'greener' High Street by installing trees and renewing street furniture.
Kilmallie Christmas Lights - £722 match funding to Kilmallie Christmas Lights Fund to purchase permanent Christmas lights and enable associated electrical work for the living trees located at Banavie and Corpach.
Puffer Pier and Slipway - £29,478 to assist Fort William Marina & Shoreline CIC with the reclamation of 555m² from the seabed to facilitate the re-use of the Puffer Pier and Slipway. This grant offer is dependent on the CIC obtaining a Marine Scotland license in time to award contract before the end of March. If this does not materialise then the funds are to be moved to the reserve project.
The reserve project is an application by Caol Regeneration Company £40,000 for resurfacing the Highland Council owned car park at Erracht Drive.
Guided tours to new Mactaggart & Mickel homes are a virtual reality
Housebuilder Mactaggart & Mickel has stepped up its efforts to help customers rise to new lockdown challenges.
As well as visiting showhomes, the family-owned company is now offering homebuyers the option of sampling the delights of new homes from the comfort of their own living rooms - via virtual guided viewings.
They are being rolled out in Scotland and England as an alternative to carefully planned Covid-safe visits to Mactaggart & Mickel's new homes and are aimed at customers who are unable to travel or just want to avoid long journeys to new areas.
The hi-tech initiative has been unveiled to pave the way for people who are unable to make in-person visits to Mactaggart & Mickel showhomes to press ahead with plans for the future amid a series of new lockdown rules intended to curb the spread of Covid-19.
Work continues on Arbroath Flood Protection Scheme
Tree-felling is scheduled to start at St Vigeans, by Arbroath, from next Monday, 25 January, as part of ongoing Arbroath Flood Prevention Scheme.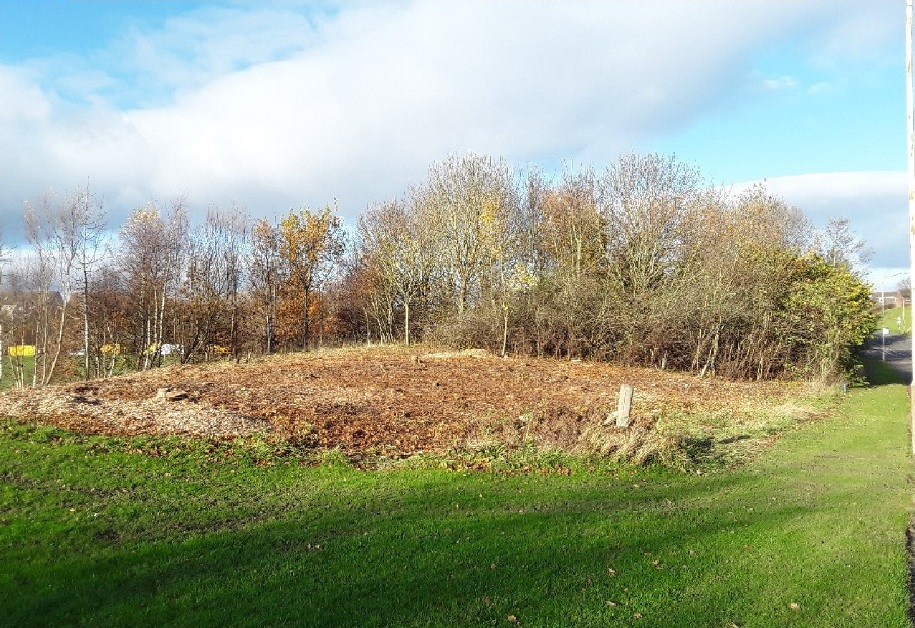 Work is expected to take about ten days to complete. The footpath in the area will be closed to the public during this time. Signs will be in place to advise of this.
Thereafter, attention will turn to Brothock Meadows for undertake five days of tree-felling work that is scheduled to begin on Monday 8 February.
Fencing is also being erected from at Hercules Den, where a number of trees were cleared along with scrubland in November last year. This will create a site storage area, which will also take in part of the football pitch closest to the large embankment (Parkview side). As a result, the pitch will not be in use until the completion of this part of the works, scheduled for mid-April.
Site agent for contractor Morrison Construction, Glenn Mitchell, said: "Residents will have seen the tree-felling work being completed before the turn of the year. This was carried out safely and effectively by local business Royal Oak Tree Services and we were pleased to see so many local people collecting the logs for use in local homes, schools and businesses.
"The area cleared will be used for our flood storage embankment earthworks and it was important that the felling took place when it did so as not to impact on the bird nesting season.
"We were also able to complete six of our flood wall extension operations before Christmas, working with specialist contractor Murform.
"2021 is certain to be a busy year for our site team and we will have multiple operations running concurrently in various locations across the Arbroath area. Working closely with the Council, we intend to keep people regularly updated on the project's progress."
CBRE: Edinburgh office market remains robust in 2020 despite COVID-19
The office market in Edinburgh remained robust in 2020 despite the upheaval of COVID-19, according to the latest figures on the office markets in Edinburgh and Glasgow released by CBRE.
Over the final quarter of 2020, office take-up in Edinburgh totalled 103,444 sq ft, which is only a 2.46% decrease from the same period in 2019 despite the difficult economic climate. This brings the total take-up for 2020 to 576,927 sq ft, which is just 4.33% down on 2019 and 27% down on the five-year average.
On the other hand, the take-up for the Glasgow office market over the same period totalled 108,069 sq ft during the final quarter of 2020. Whilst this is a 65% drop from the same period in 2019 and 55% down on the Q4 five-year average of 244,178 sq ft, it is up almost 25% from Q3 2020.
Throughout the whole year, Edinburgh witnessed 371,792 sq ft of Grade A space transacted, this is up from 2019's total of 245,451 sq ft and continues to illustrate Edinburgh's popularity amongst international office occupiers looking for modern space in a vibrant city.
There were 91 lettings this past year in Edinburgh compared with 149 in 2019. The largest deal of which was the 280,000 sq ft pre-letting at Haymarket, with Baillie Gifford committing its future to the development.
Other notable deals included Arup taking two floors at 10 George Street, equating to 20,000 sq ft, Peoples Energy letting 17,500 sq ft at Shawfair and The Financial Conduct Authority taking 16,000 sq ft at Quayside House.
Unsurprisingly, supply has crept up in Edinburgh, with 1.721m sq ft of office space now available within the city. This represents a 2% rise from the previous quarter's supply figure and a 26% increase on the year-on-year supply figure. Grade A city centre supply remains critically low at 560,214 sq ft and new Grade A city centre stock is still at a premium with only 251,303 sq ft available.
The total take-up for Glasgow in 2020 was 451,428 sq ft, which is a 53% reduction on 2019 and also 49% down on the five-year average.
There were 86 deals over the year in Glasgow, down from 2019's total of 169 deals, however seven of these lettings surpassed the 10,000 sq ft mark.
The biggest deal of the year was at 220 High Street, where Scottish Ministers took over 90,000 sq ft of office space at the start of 2020. There were also notable big deals at Berkeley Square with Glasgow University letting over 30,000 sq ft of space, and at Skypark where global aerospace company Spire took 29,500 sq ft of office space in Q4's largest deal.
Encouragingly, as 2020 drew to a close, there were over 56 live requirements for Glasgow, equating to a healthy 861,100 sq ft.
There is currently 22.4million sq ft of office space in the Glasgow office market with 1,827,346 sq ft available, representing a 14% rise from the year-on-year figure. Available Grade A office stock remains critically low, with just 6,440 sq ft available within the city.
Whilst there is 1.425m sq ft of Grade A under construction, 81% of 2021 development completions are either pre-let or pre-sold to the likes of Barclays, HMRC, Opus, Virgin Money and JP Morgan with only 19% (266,509 sq ft of) available for let.
Highland councillors welcome largest increase in affordable housing in Lochaber since mid-70s
Councillors on the Highland Council's Lochaber area committee welcomed an update on the council's housing programme for the area including progress being made on the provision of affordable housing.
A report outlined a number of projects which could result in almost 350 new affordable homes being on site in April this year.
Councillor Alan Henderson, interim chair of the Lochaber committee, welcomed the progress being made and said: "The provision of affordable housing in Lochaber area is progressing well with a lot of good work going on. We're informed that this is the largest housing programme in the area since the mid-1970s.
"This is a huge boost to those needing housing in the area and to the Lochaber economy. The list of new housing achievements by the council and its partner housing associations is impressive and is providing much-needed affordable new homes in our communities."
Councillor Ben Thompson, chair of the council's housing and property committee, added: "It's fantastic to see so many houses being built in Lochaber and not just in Fort William but particularly in the more rural and islands areas where the impact is providing massive benefit to local communities."