Building Briefs - January 20th
---

---
Cater Group takes ownership of Aberdeen's Atholl House ahead of redevelopment
Cater Group has confirmed the recent acquisition of Atholl House, 84-88 Guild Street, Aberdeen.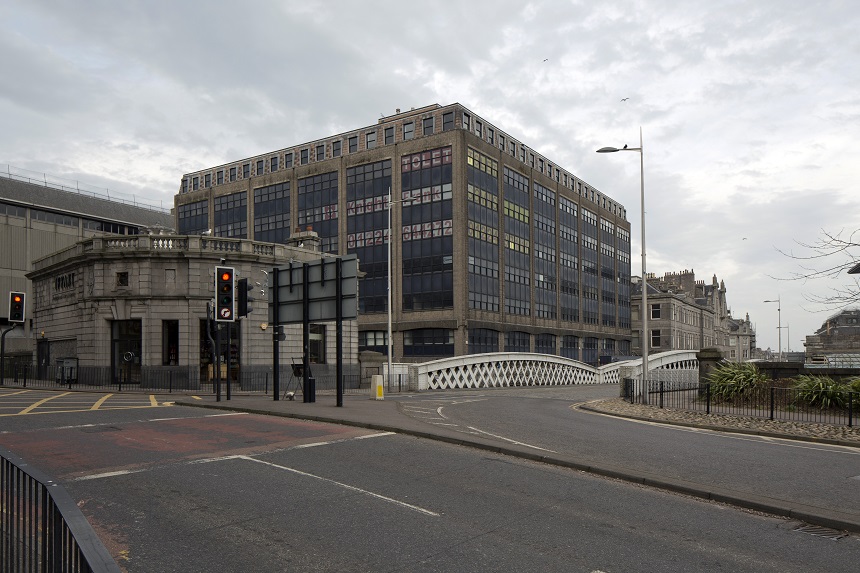 Plans for the redevelopment of the site will be released soon.
Client executive of Cater Group, Glen Smith, said: "It's great to announce the acquisition of this site, it's such a fantastic location in the heart of the city centre. This is a milestone for Cater Group, and an exciting opportunity to contribute to the regeneration of Aberdeen City Centre."
Work starts on Phase 2 of new development at Aberdeen business park
Construction of the second phase of the new development at ABZ Business Park in Dyce has now commenced, comprising six new units of 2,500 sq ft.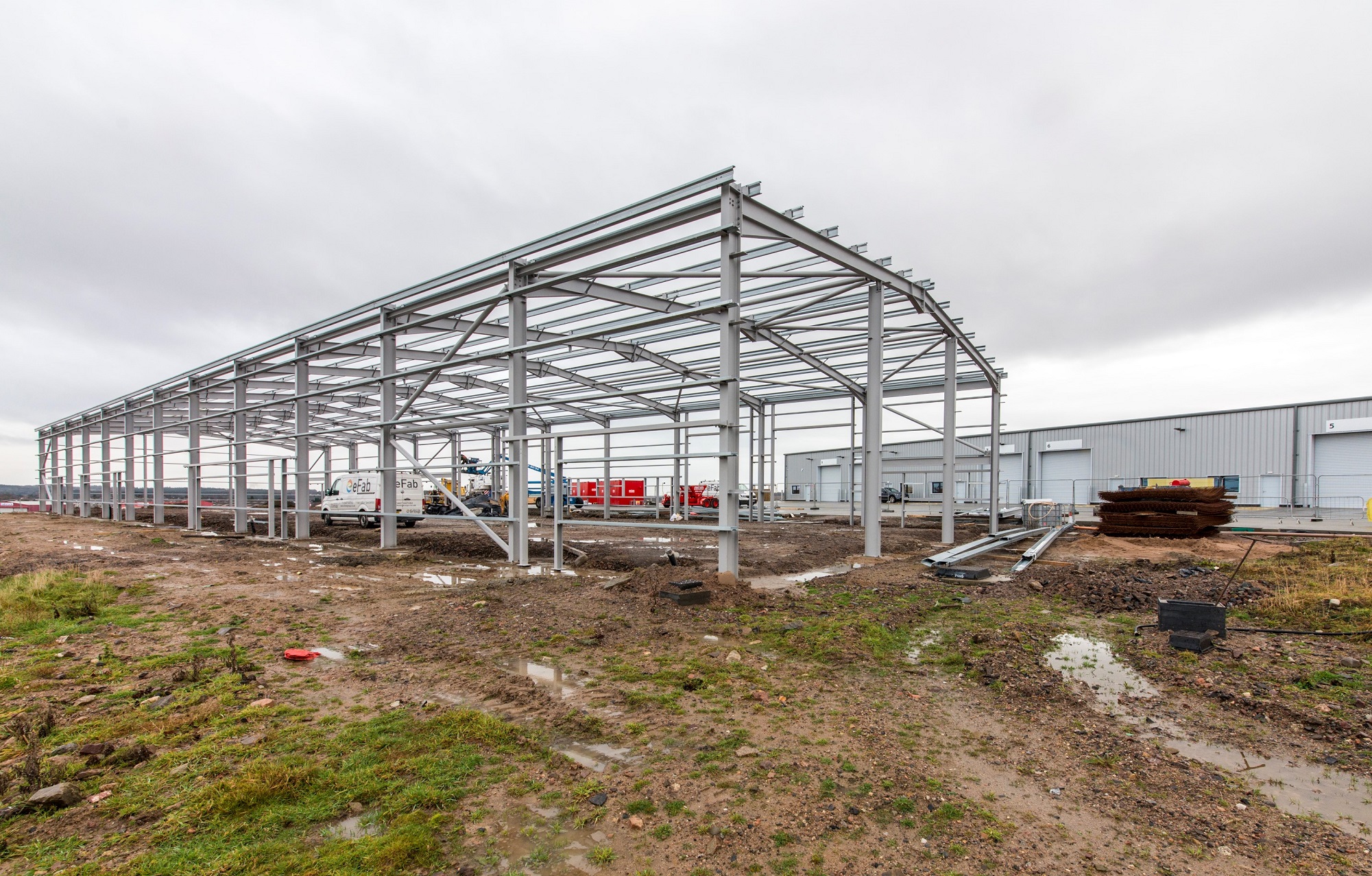 The premises will be available individually or as a whole, offering from 2,500 to 15,000 sq ft of industrial space, with completion expected in Q2 2021.
Despite COVID-19 and lockdown restrictions, ABZ Business Park has recently secured two recent lettings, one to MM Aviation and the other to Aviation Logistics.
These deals, along with the other strong interest in the buildings, has given the developer the confidence in the market to go ahead with the second phase of the development.
The new units will provide high quality accommodation ideal for a number of uses, including Oil & Gas operators, Storage & Distribution and Trade Counter operators.
Other occupiers already based at ABZ Business Park include Ethos Energy, Houlder, Teledyne Bowtech, SPX Flow, Noble Drilling, Global Energy Group and ATR. The new conference centre, TECA / P&J Live is also in very close proximity.
Preparation work begins at housing association's Hamiltonhill project
Groundwork has started in preparation for the first phase of housebuilding at Hamiltonhill for Queens Cross Housing Association (QCHA).
Robertson Civil Engineering has been carrying out two days of soil sampling within the red '1' area (pictured) to determine the condition of the ground ahead of phase one of the development.
The work, carried out by a small team using a digger, will have no impact on public pavements or roads.
The first phase will see around 200 homes built; a mixture of social rent and private sale housing. The homes for rent will provide a wide mix of homes for all ages; ranging from one and two-bedroom and cottage flats, to three, four and five-bedroom terraced houses.
Further work will take place for around seven days in February, within the green '2' area, to determine the specification of water pipe the site will require.
Office plans for old Kildean Hospital outbuilding
Plans have been submitted to turn the vacant boiler house building at Stirling's former Kildean Hospital into office accommodation.
Current tenants Stirling Community Enterprise have lodged the proposal with Stirling Council planners alongside a report by architect James F Stephens.
In his report Mr Stephens points to the need for urgent repairs on the outbuilding – a laundry and stable block before becoming a boiler house – to return it "to a structurally sound, wind and watertight condition" as well as works that will "allow it to be returned to a sustainable use".
Among the repairs required on the building, which sits off Drip Road, are the reslating of the entire roof as well as ridge tiles and attending to wet rot damaged timber rafters, "particularly above the stable block wing where it is anticipated a full replacement structure will be required" as well as mitigating the sources of dampness or water ingress.
Major investment approved for Lochgilphead
Work will start on January 24 to provide a safer and more attractive environment for people walking and cycling to Lochgilphead.
The £500, 000 investment includes improvements to Colchester Square and Argyll Street, and will help support local businesses by encouraging more people to visit the town centre.
Footways will be widened and resurfaced using Achnaba greenstone, sourced from a local quarry.
Other improvements include improved road crossings, new cycle parking in the town centre, more space for pedestrians and improved surfaces for anyone with mobility challenges, wheelchair users and prams.
The project is fully funded by the Scottish Government's Cycling, Walking and Safer Routes Fund (CWSR), HITRANS and Transport Scotland's Spaces for People fund, managed by SUSTRANS. Argyll and Bute Council will manage the overall project.
Avant Homes sells 99% of apartments at Glasgow development off plan
Housebuilder Avant Homes is to release of the next collection of new apartments at its Richmond Gate development in Oatlands following the sale of 99% of its latest release of homes off plan.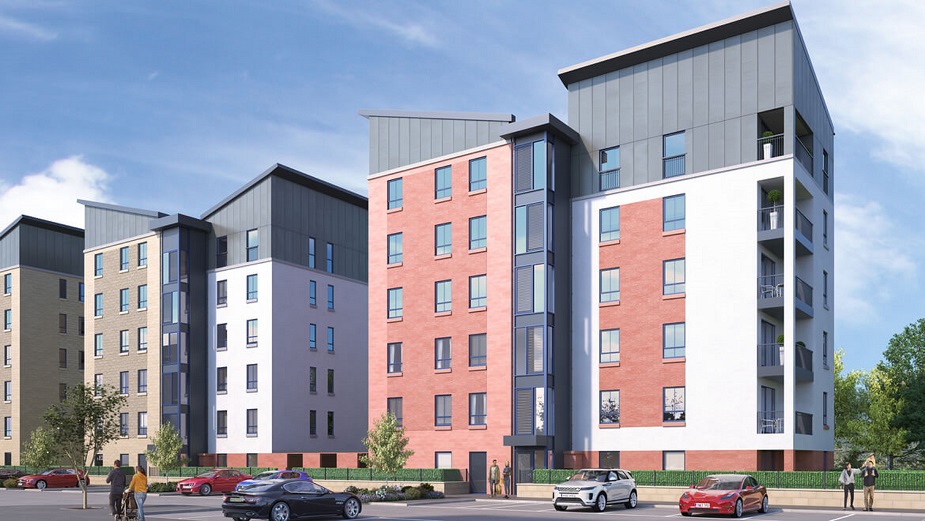 The company recently announced the new phase of apartments at the development, comprising a mix of 36 two-bedroom apartments across two buildings. The launch of the first building has proven hugely popular with 17 of the 18 apartments already sold ahead of its expected build completion in August 21.
As a result of the demand, the second building of 18 properties has now been released for sale ahead of schedule.
Improvements on way for Lanark Loch
Work to improve drainage and resurface footpaths at Lanark Loch will begin from next week.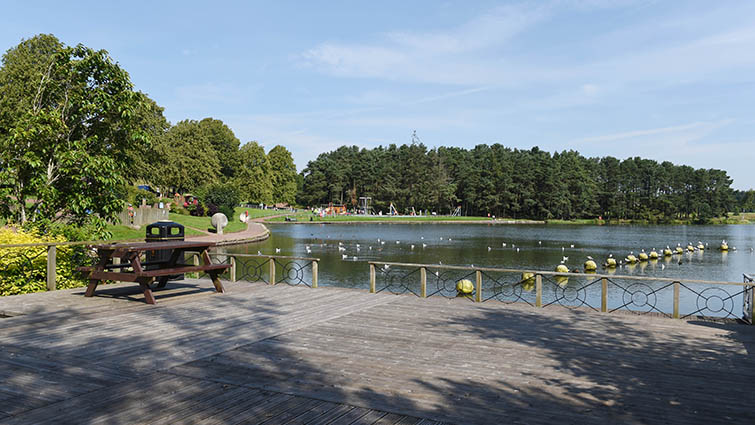 During the works, access to parts of the park will be restricted at times to permit the contractor to work safely and limit the potential interaction of construction plant and/or vehicles with the public.
It is anticipated that there will continue to be access to parts of the reservoir at all times despite these restrictions.
Work will begin on Monday, 25 January and is expected to last for approximately three months.
Lanark Loch was formed around 1850 to provide drinking water for the town of Lanark. In 1881 the main purpose of the loch transitioned to recreation, with boating and curling fashionable. Today, the loch is still a popular location for fishing and walking.
South Lanarkshire Council is designated as Reservoir Manager for Lanark Loch in terms of the Reservoir (Scotland) Act 2011.
Staff from the council's Flood Risk Management team visit the loch on a weekly basis to record the level of the water, and a levelling exercise is also undertaken annually on the embankment to check for any movement.
The construction costs associated with this project are being funded from the Lanark Common Good Fund. Covanburn Contracts Ltd has been awarded the contract to carry out the work.
Trio of pools planned for Ayr leisure centre
Ayr's new £40 million leisure centre could boast three swimming pools if given the go-ahead.
An early outline shows two of the pools may have movable floors so the water depth can be changed when needed.
More details have come to light as councillors prepare to vote on whether to pave the way for a consultation on the venture.
The leisure centre is to be built on the site of Hourstons, the Arran Mall and the car park on Dalblair Road - and would repace the Citadel.
A report due to go before South Ayrshire Council's Leadership Panel said the front part of Hourstons is to be retained and incorporated into the building.
Highland Housing Alliance welcomes double boost for Drumnadrochit housing plan
A community-led plan to develop the site of the old Scotmid shop in Drumnadrochit has received a double boost after an agreement was reached with Highland Housing Alliance (HHA) and a successful bid to the Scottish Government's Town Centre Fund.
The partnership with Glen Urquhart Community Council (GUCC) will see HHA transfer the title of the site to a community body, with the not-for-profit development company then responsible for preparing the adjoining site for housing.
The collaboration's submission of an application to the Scottish Government's Town Centre Fund to help with demolition and site preparation costs was approved at this week's Highland Council meeting of the City of Inverness Area Committee.
HHA will be submitting a planning application for the development in the first half of this year, and community groups are holding a public consultation to determine which facilities, in addition to a proposed play park and car park, might be developed on the old shop site.
Ayrshire Housing's new community facility progresses
Work has continued to progress on Ayrshire Housing's new community and tenant hub despite the current coronavirus pandemic.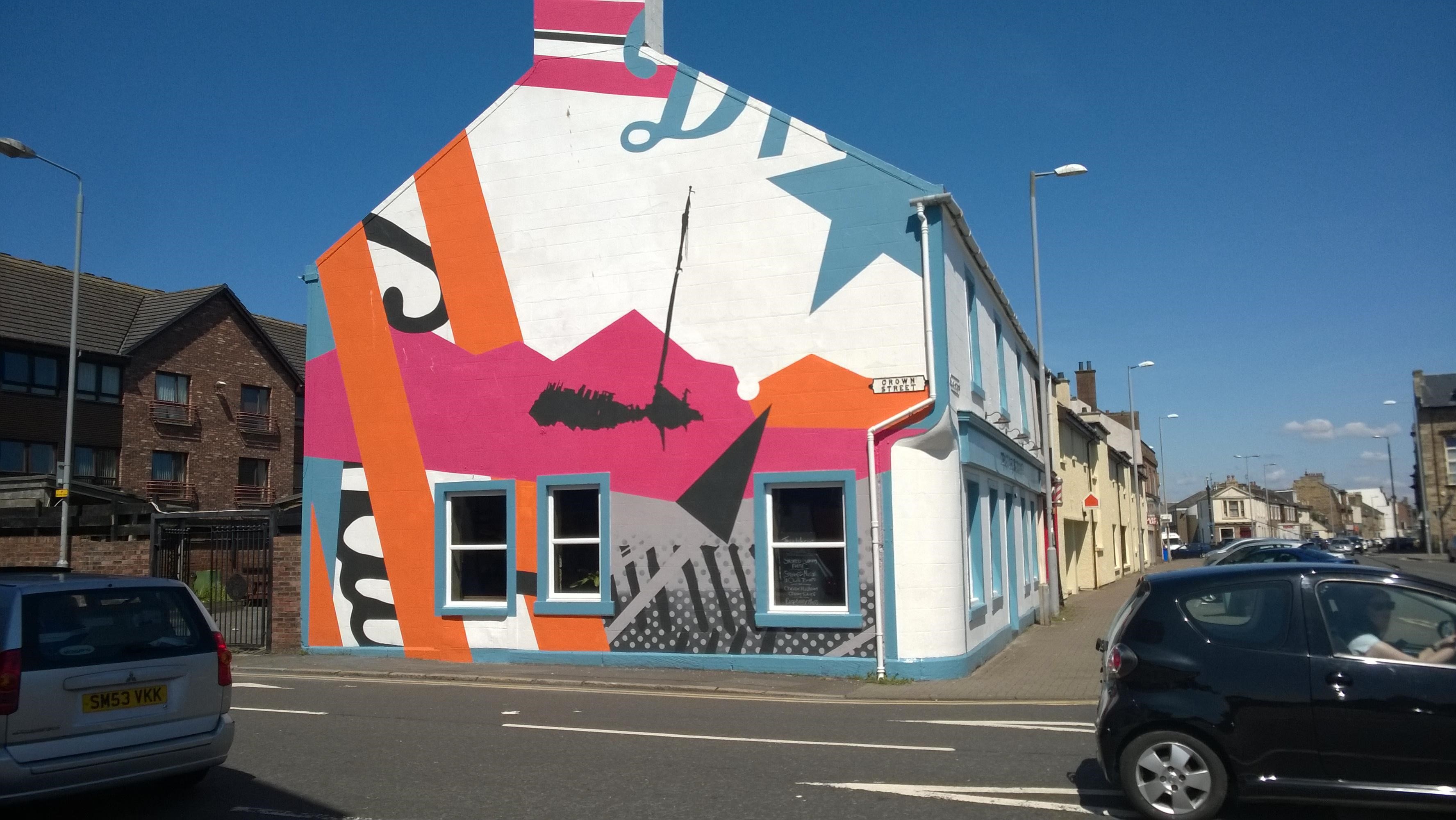 The shell of the former pub and shop next door to its Ayr office is being transformed to provide a new reception area for its tenants as well as spacious community facilities. Contractor 3B Construction is working to designs by ARPL Architects.
It will be a place for collaborations with community groups and voluntary societies. There will be space for small and larger meetings and events for up to 40 people with AV facilities, 'pop-up' advice points and exhibitions. The facilities will either be free to use or subject to modest charges to cover services provided. It will be complete in the spring and available for use as soon as the current restrictions ease.
Scottish Government announces housing grants for crofters
Crofters in some of Scotland's most remote and marginal communities will benefit from Scottish Government grants to improve their housing or build new homes.
The Croft House Grant scheme aims to retain and attract people to rural communities while allowing them to achieve the full potential of crofts and generate economic activity.
Since the scheme was launched in 2007, more than £21.8 million has been awarded to 1,023 families and individuals in rural and island communities. The latest round of funding sees grants worth £289,920 awarded to nine crofters.