Building Briefs – January 23rd
---

---
Lanark pub set for transformation with £350k loan
Marketplace lender Assetz Capital has provided a £350,000 refinance loan to The Crown Tavern pub in Lanark to fund a refurbishment and third-floor residential conversion.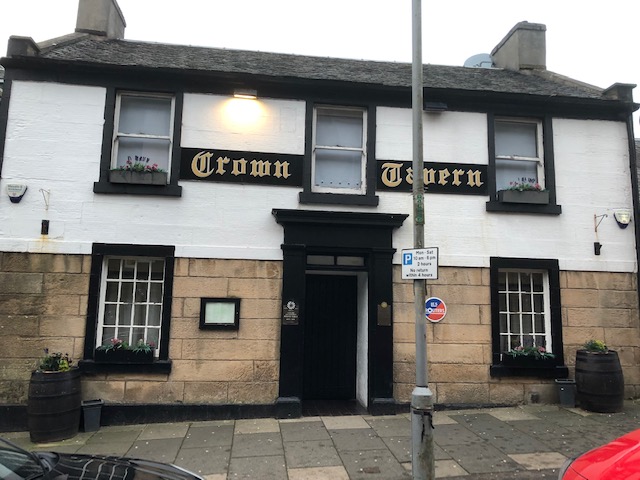 Following the decision by an existing lender to withdraw from the sector, Assetz Capital helped The Crown Tavern with the refinancing package, freeing up additional capital to undergo a light refurbishment of the two-story bar and restaurant.
The loan will also see the renovation of the third-floor space, transforming it into a pair of two-bedroom residential apartments.
As a long-established traditional pub located in the heart of Lanark (Hope Street), The Crown Tavern has been run by Irene Alexander for over 14 years and is popular with locals and tourists alike. Boasting a bar and restaurant area set over two floors serving homemade meals, it also hosts regular quiz nights and Lanark club meets, such as the Round Table and Inner Wheel, each month.
North Ayrshire Council sets ten-year carbon neutral goal
North Ayrshire Council has revealed its plans to achieve net-zero carbon emissions within a decade after confirming ambitious plans to tackle the climate crisis.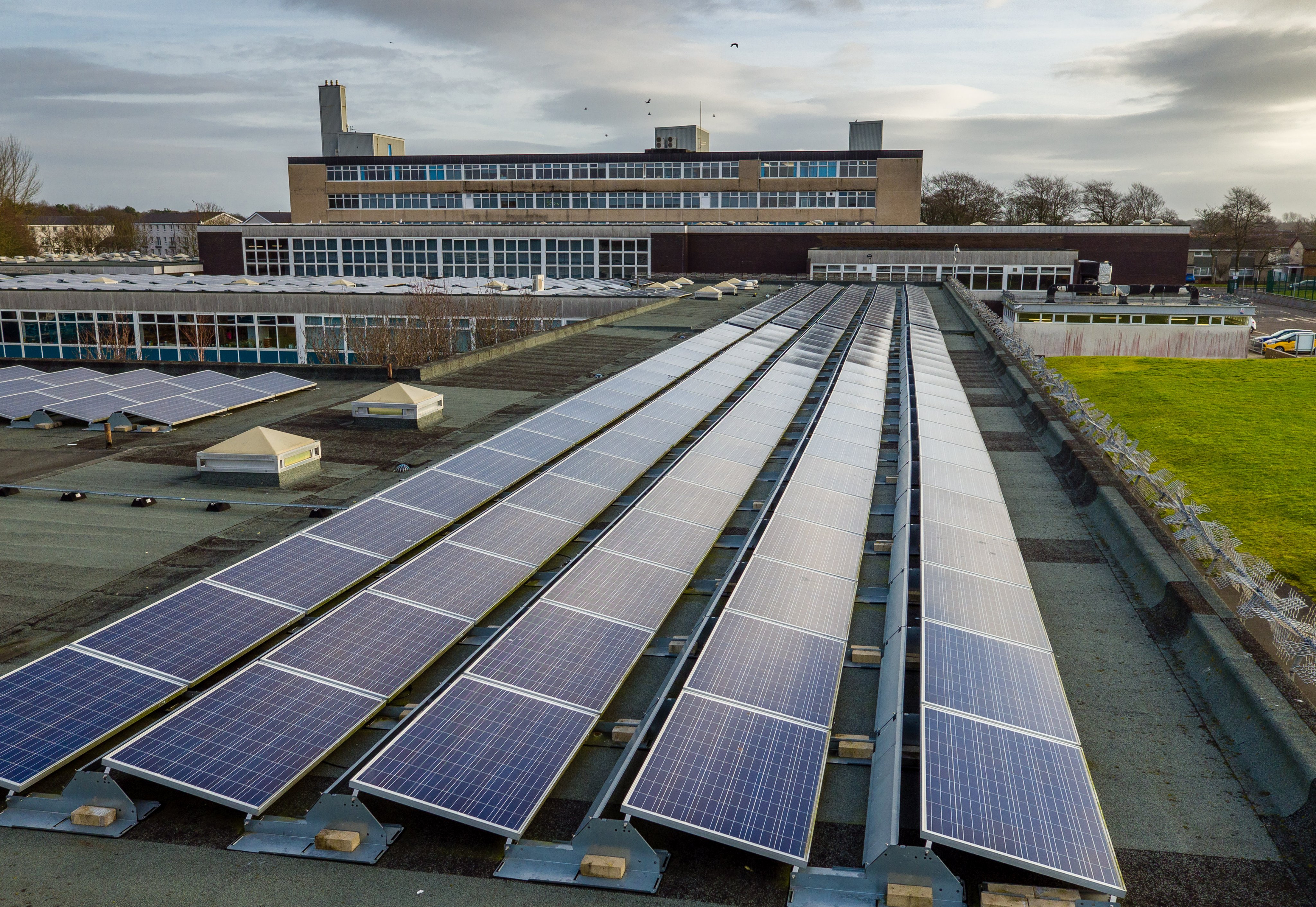 The local authority, which declared a climate emergency last year, will ramp up its efforts in recognition of the global problem.
At a meeting of cabinet on Tuesday, elected members agree to a range of proposals including engaging with higher education establishments to develop proposals for a solar farm project, opportunities to further increase the generation of renewable energy and develop innovative energy-efficient homes using the evidence-based Sustainable Demonstrator Home project.
Lack of energy efficiency guidance 'putting homes at risk'
A lack of guidance and leadership from the Scottish Government on the incoming changes to the energy efficiency of homes is putting unnecessary pressure on Scotland's vital private rental sector, according to Scottish Land & Estates (SLE).
The rural membership body has written an open letter to call for the immediate publication of the finalised regulations and guidance for the Energy Efficiency (Private Rented Property) (Scotland) Regulations 2019, which are intended to assist landlords in making the required energy efficiency changes to their rental properties.
Appeal to convert Castlemilk care home into asylum housing rejected
An appeal to overturn a decision which rejected plans to convert a former Castlemilk care home into temporary asylum seeker accommodation has been refused.
Glasgow City Council's planning local review committee rejected the application because the applicant Mack Residential intended to house 200 people within the space which previously only housed 88.
The initial plans submitted to transform old Tornbrae Care Home on Bogany Terrace were denied in June 2019.
The company, which has taken the appeal to the Scottish Government, said that no interest has been shown in the site since 2014 when the care home closed, the Glasgow Times reports.
The location would have been used to house asylum seekers for two-three weeks while their asylum status is determined. However, Glasgow councillors felt that the health and wellbeing of asylum seekers was more important than implementing this system.
Residents settle into new Glasgow care home
Residents of two former Glasgow care homes are settling into a stunning new facility built as part of an £112.5 million investment programme.
Victoria Gardens is a new 70-bed care home built on the site of the former Blawarthill Hospital in Knightswood.
Provided by Glasgow's Health & Social Care Partnership, it is one of five new care homes built across the city to replace old, outdated facilities.
Complete with its own cinema and hair salon, the home is a stylish, contemporary facility which sets the standard for residential care.
More than half the ground floor rooms have direct access to beautiful, level and secure gardens. Light floods into the building through double-glazed, floor-to-ceiling windows and residents' rooms have underfloor heating, en-suite bathrooms with walk-in showers, fridges, safes, TVs, built-in storage, individual thermostats and landline phones with free local calls.
Victoria Gardens replaces outdated facilities at Rannoch House in Kelvindale and Drumry House in Drumchapel.
New nursery planned for Aberdeen primary school grounds
Plans have been lodged to build a new nursery in the grounds of an Aberdeen primary school.
Aberdeen City Council has applied for planning permission to build the single-storey nursery at Broomhill Primary School on Broomhill Road.
It is the latest in a raft of nurseries to be built across the north east.
Planners said the facilities were "desperately needed" ahead of the new legislation being introduced.
Dundee to charge ahead with EV infrastructure
The electric vehicle charging infrastructure in Dundee could receive an almost £500,000 boost if councillors back the investment next week.
Grants from Transport Scotland and the Switched on Towns and Cities fund look set to provide new chargers at Greenmarket, Marchbanks Depot, Dawson Park and Logie Avenue.
Electric commercial vehicle charger provision is planned for Greenmarket at a cost of £103,208, while Dundee City Council's Marchbanks HGV and Logie Avenue depots will have charging facilities installed at a combined cost of £340,000, with the final provision at Dawson Park for £17,500.
The city development committee, which meets on Monday (January 27) will be asked to approve Swarco UK as the contractor for the works.
Three new homes to be built in Dingwall
Planning permission has been for the development of a row of three houses in Dingwall.
The two-storey homes will face Robertson House, with access off Greenhill Street. The rear of the row will be a blank wall facing Park Street.
The proposal has been approved despite local objections to the build regarding a loss of light for residents of Park Street, parking problems during Ross County home matches and a lack of adequate turning space for refuse lorries on Park Street. Locals also voiced concerns over possible flooding in the area.
Highland Council deferred the application in September last year to allow applicant Stuart Reedie to address the local concerns, The Press and Journal reports.
Councillors this week agreed that loss of light would not be an issue and the parking concerns had been mitigated by the creation of four extra spaces in Greenhill street.
A mixture of permeable and impermeable surfaces around the development will ease the potential flooding situation.
The turning head in Park Street is to be extended to accommodate refuse lorries of bigger dimensions than the one currently in use.