Building Briefs – January 24th
---

---
Emtec hands over completed Cairndow Childcare Centre
Emtec Property Services has handed over the Cairndow Childcare Centre project in Cairndow.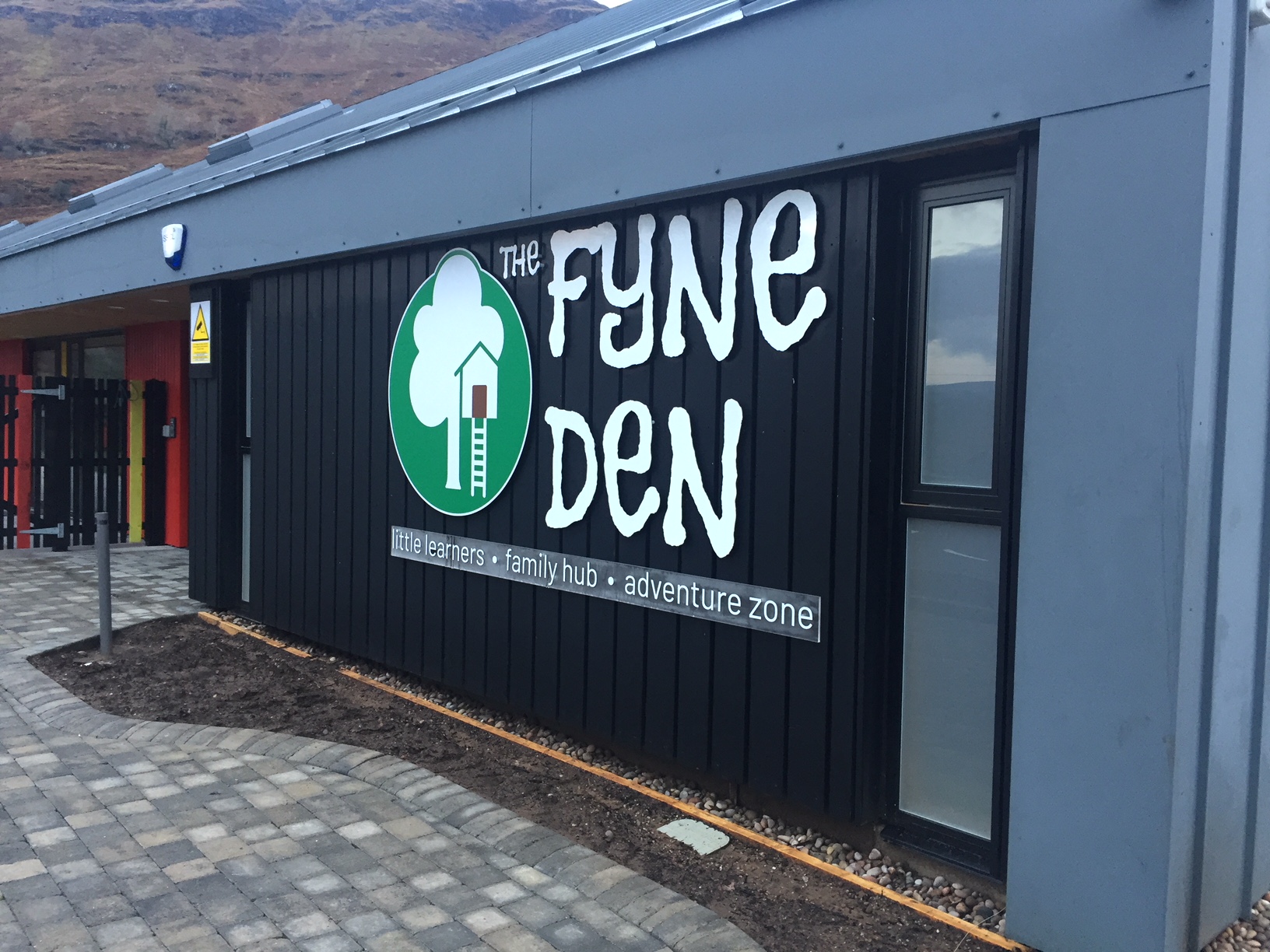 Located on the challenging, albeit stunning shores of Loch Fyne, the project was a new build timber kit structure, externally aluminium cladding contrasted with timber larch cladding with Alu Clad windows and doors.
Internally a full fit-out was carried out, along with extensive hard and soft landscaping.
Clark Contracts completes office fit-out works
Clark Contracts has completed a £4 million office fit-out project in the heart of Edinburgh's Financial Exchange District.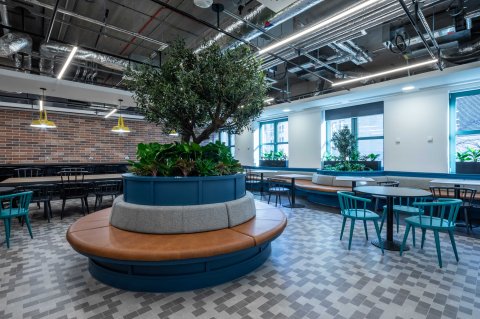 The fit-out of 31,000 sq. ft. of office space within Exchange Place was delivered for a leading online retailer, and created open-plan working spaces, reception area, collaborative working areas, conference rooms and office amenities with internal graphics used to provide an Edinburgh theme.
Gerry Cummins, director, Clark Contracts, said: "We were thrilled to deliver this project in Edinburgh City Centre for our new customer further strengthening our extensive office fit-out portfolio."
Clark Contracts Manufactured Joinery Division created a number of bespoke items including lockers, planters, reception desk and banquet seating.
211 days till the bell rings at Barony Campus
Key players in the building of the fantastic new Barony Campus gathered with pupil representatives this week to count down 211 days until the first bell rings to herald a whole new, bright future for young people in Cumnock, Auchinleck and all the surrounding communities.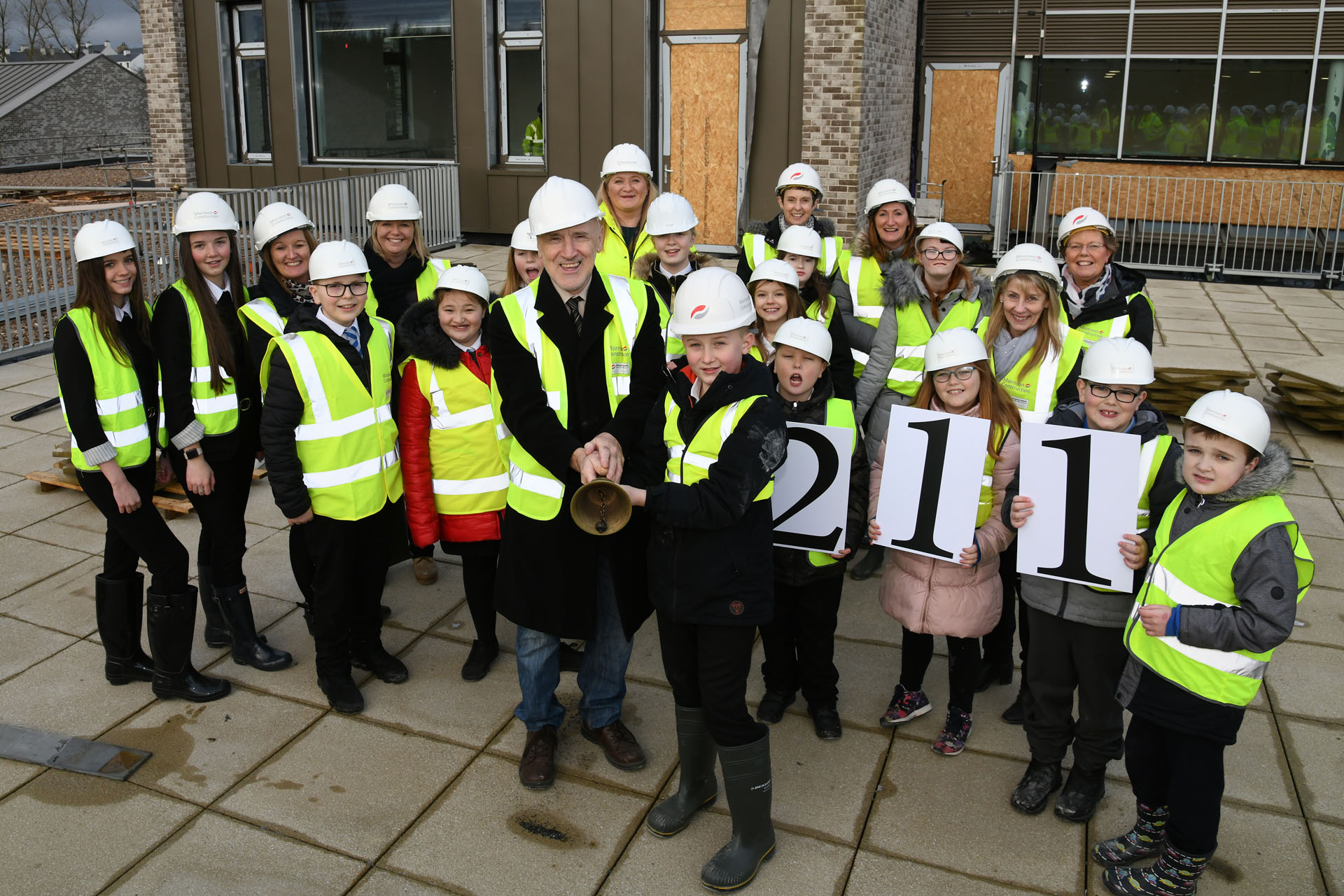 Due to open on 20 August 2020, at the dawn of a new academic session, the innovative £68 million building will mark a new highpoint in schools design, bringing pupils from five schools together on one campus, with state of the art classrooms, purpose-built for the needs of pupils from early childhood to adulthood and a fantastic range of indoor and outdoor sports facilities available for wider community use.
East Ayrshire Council depute chief executive, Alex McPhee, welcomed speakers including Provost Jim Todd, Eddie Robertson, managing Director for Morrison Construction Building Central, and Peter Gilchrist, who will be the head of the new Campus. Also joining them were pupil representatives from the five schools which will be incorporated in the new buildings.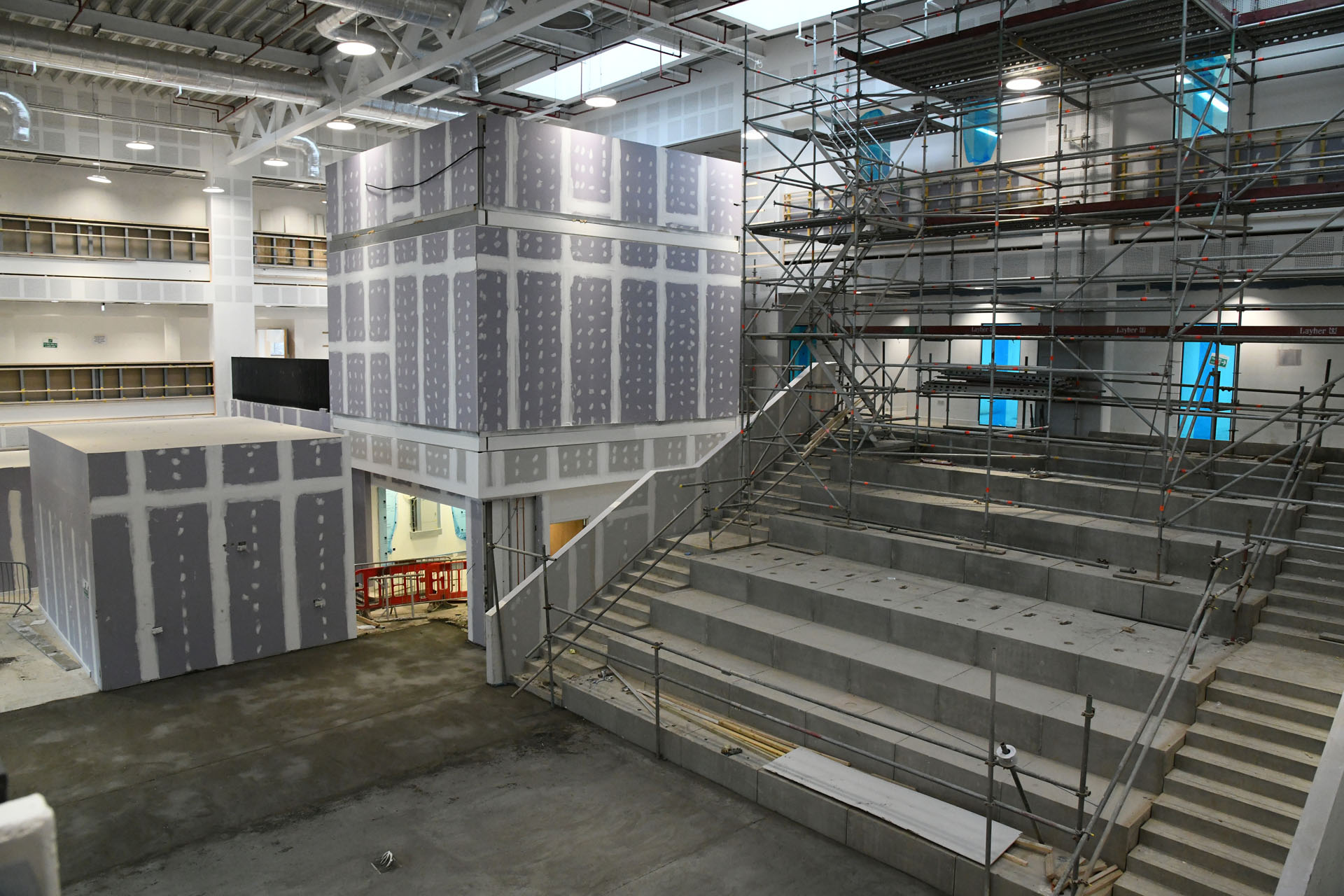 With the building still under construction, the visitors were treated to a sneak preview of what a completed classroom will look like. They also crossed the link bridge to see the new indoor sports centre, and were treated to a performance from Cumnock Academy Brass Band in the spacious 530 seater auditorium.
Covering 18.15 hectares, with 2km of pathways in the surrounding area, the campus is exceptionally eco-friendly, using innovative materials to reduce current energy costs by an anticipated 80%.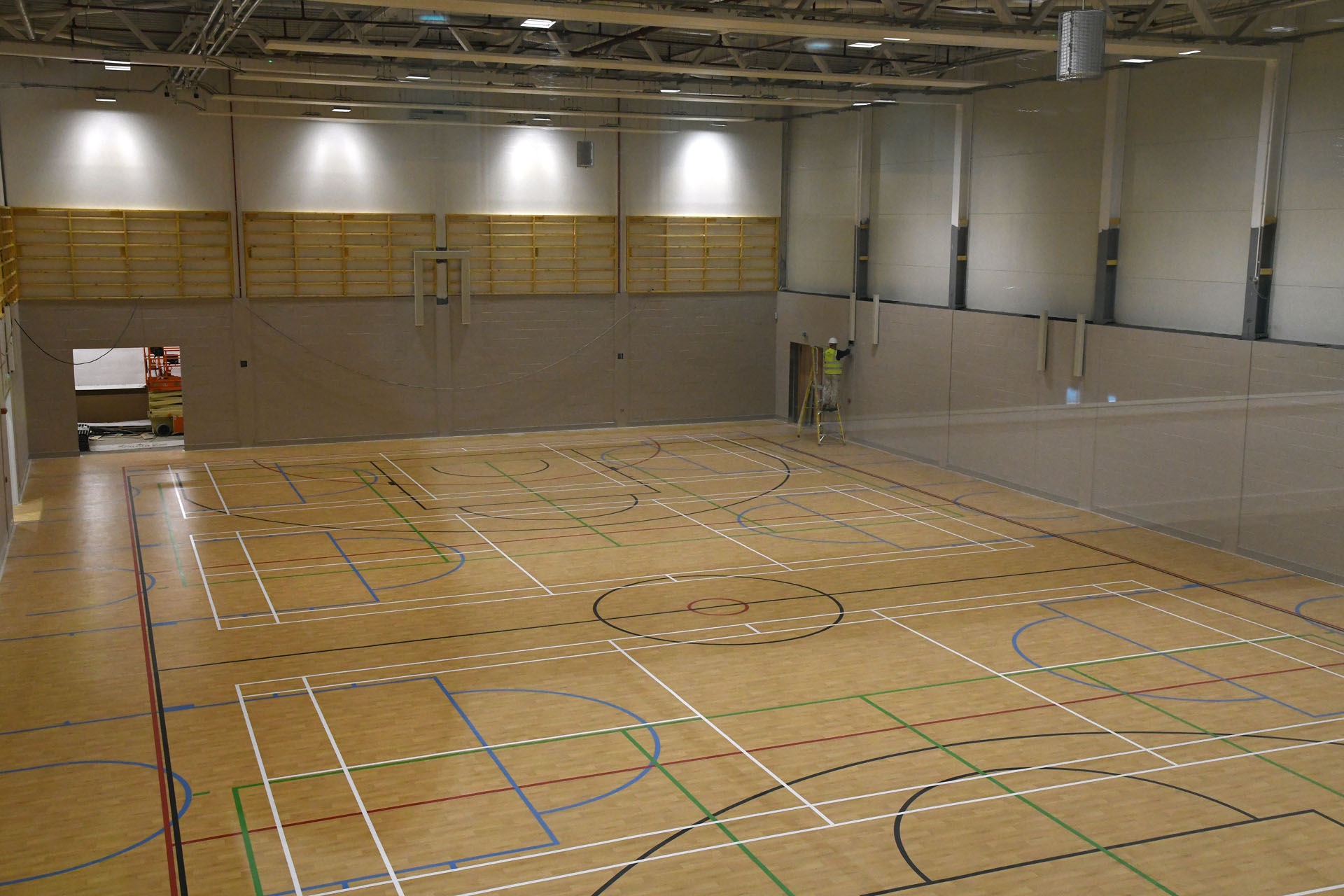 The new Campus offers an unprecedented level of sports provision, including two full-sized, flood-lit synthetic pitches of world-class rugby standard which are already open for school, sports club and public use, a 400m 4-lane running track with 6 lane sprint, 2 full-sized grass pitches, a 7 aside floodlit synthetic pitch and an outdoor basketball court, together with 13 indoor courts in various configurations.
Community recreation space will include a community café, meeting rooms, a theatre space, enterprise kitchen for catering, recording studio, music practice rooms and project space for textiles/crafts and pottery.
The Barony Campus will open its doors on 20 August 2020.
Queens Cross Housing Association begins consultation on £3m Woodside transformation
A public consultation has been launched into a £3 million Queens Cross Housing Association environmental improvement project to transform the look of the Woodside area of Glasgow.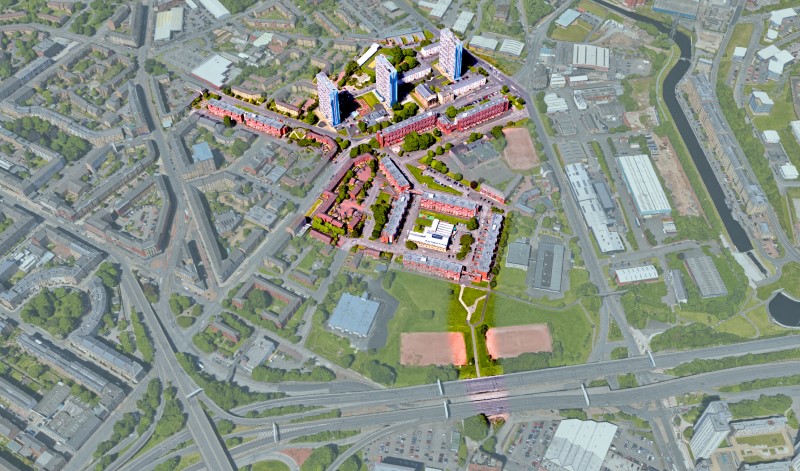 A successful public consultation session shared ideas for the 'Making Places in Woodside' initiative and what shape the area might take in the future.
The area being targeted for improvement includes the ground around the Cedar high-rise flats at St George's X and the area to the east of St George's Road down to the M8.
Environmental work will include new green spaces, tree planting, streetscaping and new street furniture.
The Association, which manages around 4500 homes in the northwest of the city, is working closely with Glasgow City Council and walking and cycling charity Sustrans, to ensure that travel connections with the rest of the city are prioritised.
Partial funding for the work has come from the Sustrans Places for Everyone programme, which is supported by Transport Scotland.
Consultation with local people will continue over the months to come.
New Edinburgh planning guidance proposes flexible approach to café culture
Princes Street café culture is one step closer thanks to new planning guidance allowing a more flexible approach to proposals for cafés, restaurants and other 'non-retail' venues in Edinburgh's city centre.
On Wednesday, members of the City of Edinburgh Council's planning committee will be asked to approve the finalised City Centre Shopping and Leisure Supplementary Guidance for submission to Scottish Ministers.
The current guidance was adopted in 2017 and guides decisions on planning applications for changes of use of retail units within defined, street-level shopping frontages including on Princes Street and the three perpendicular streets (Castle Street, Frederick Street, and Hanover Street).
A review of the guidance was carried out last year and followed a workshop with industry bodies, business representatives and other stakeholders, helping to inform revised proposals, which were subject to public consultation in August and September.
Updates to the guidance respond to changing circumstances both locally and nationally, such as a trend towards online retailing as well as Edinburgh City Centre Transformation (ECCT), which outlines a programme for a vibrant and people-focused capital centre. Proposed changes aim to make the guidance more flexible, ensuring a healthy balance of uses in the city centre to maintain its vitality, viability and to encourage footfall.
Aberdeenshire Council pledges to seek additional financial aid to repair flood-hit bridges
Aberdeenshire Council has pledged to continue to seek additional financial assistance to repair six rural bridges destroyed by flooding last year.
The local authority's infrastructure services committee (ISC) agreed on Thursday to enter into further dialogue with both the Scottish and UK governments to explore the potential for additional financial aid, particularly in the context of the wider challenges the council faces with its bridges.
Councillors also approved early engagement with local communities and businesses within the affected King Edward areas, along with SEPA, on the loss of the six bridges at Gorrachie, Fortrie, Bruntyards, Millcroft, Mill of Balmaud and North Litterty, to explore other solutions and opportunities to address the loss of these bridges.
It was also confirmed that the replacement of Gorrachie and Bruntyards bridges were the top priorities of the six and should be replaced when funding becomes available.
The committee will receive a further update report in due course.
The ISC took into consideration the views of the council's Banff and Buchan and Formartine area committees which both called for the bridges to be replaced. It also heard from three representatives of the local community including a resident, businessman and NFU Scotland representative.
Councillors were informed that a 10-year programme of work for the region's bridges and structures was fully committed and that there was currently no available funding within that programme of work for the six King Edward bridges.
A report to committee said there was already a £100 million defect backlog within its bridges and structures programme and that replacing all the flood-affected bridges would cost in the region of £1.266m.
Green light for Shawlands Wetherspoons
JD Wetherspoon has been given permission to turn a building on Glasgow's South Side into a pub.
City officials have agreed to the company's plans for premises in Moss Side Road, Shawlands.
The A-listed building opened as the Waverley Picture House in 1922. It was later used as a bingo hall and snooker club and more recently was the Tusk bar/nightclub and the Waverley tearoom.
A drawing included with J D Wetherspoon's application showed seating for more than 350 people.