Building Briefs – January 3rd
---

---
Aico announces new team of Scottish specification managers
Domestic mains powered Fire and Carbon Monoxide (CO) Alarms provider Aico has announced a new team of Regional Specification Managers (RSMs) covering Scotland.
They are Krys Wallace RSM for Scotland North; Tony Boyle RSM for Scotland West; and David Richmond RSM for Scotland East.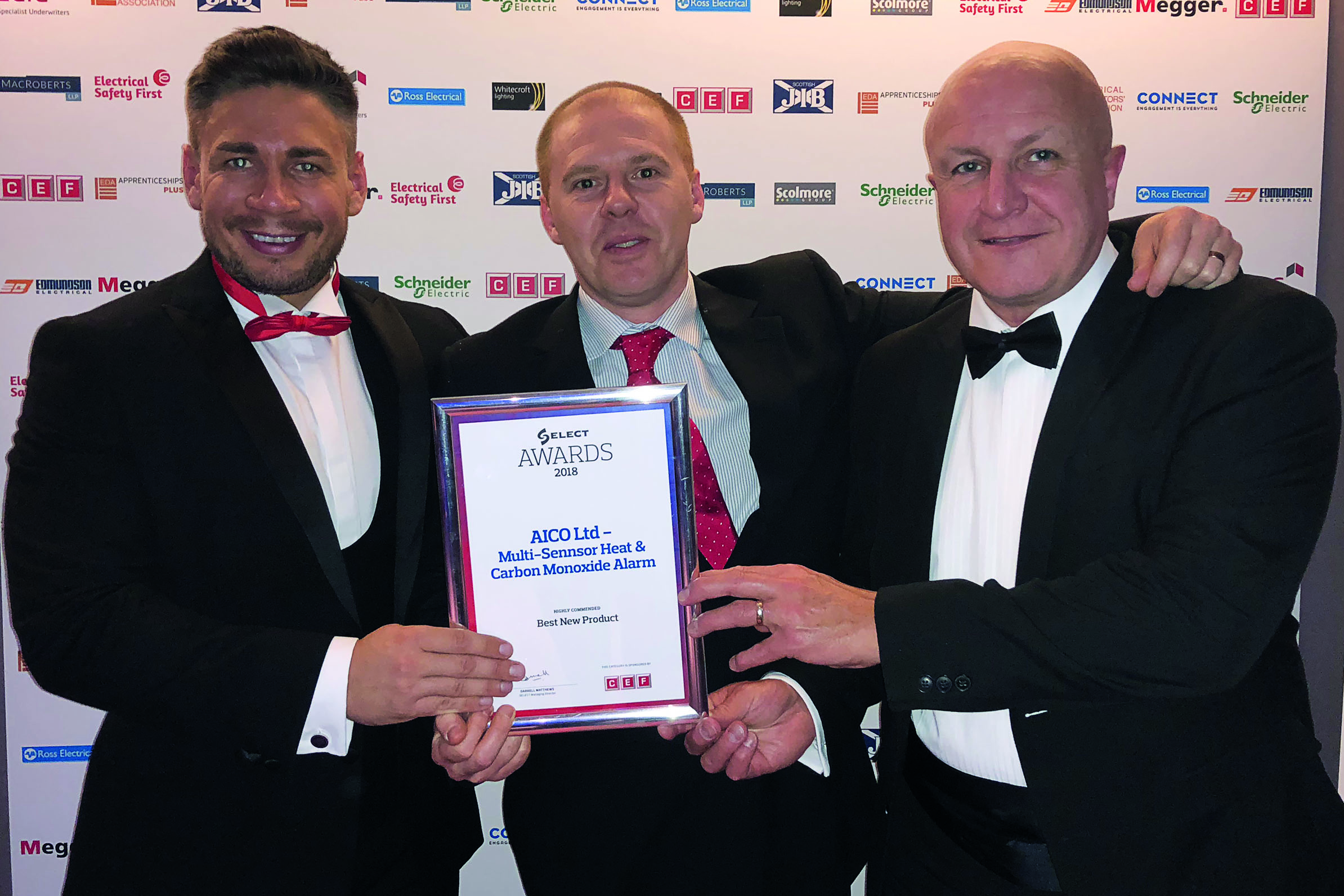 Aico RSMs provide national coverage and support for Registered Social Landlords, and Electrical Contractors working for them. RSMs also deliver Aico's CPD accredited Expert Installer training, a free of charge modular training scheme designed to ensure everyone involved in domestic alarm specification and installation has all the information they need.
The team of Scottish RSMs have a diverse background but all bring relevant experience and bags of enthusiasm to their roles.
These latest appointments come as part of an expansion and restructuring of the RSM team nationwide. Aico now boasts 18 RSMs covering the entire UK, to provide customers with even greater support in specification.
Dumfries House wins wedding venue approval
East Ayrshire Council has approved plans to build a luxury wedding venue in the grounds of Prince Charles's Scottish stately home.
Weddings are currently held in the Tapestry Room of Dumfries House near Cumnock in Ayrshire. Receptions take place in a marquee erected next to the house, which is thought to detract from the character of the historic building.
The new venue will be built in surrounding woodland, with a walled garden also being created, and cater for up to 200 guests.
The project will also create up to 20 new jobs, with the profits being reinvested into charitable activities at the Dumfries House estate.
Plans were submitted to East Ayrshire Council in April and were approved after no objections were received.
Co-op expanding in Scotland
Convenience retailer the Co-op has said it plans to open about 12 new food stores this year in Scotland where it sees room for continued expansion.
The openings form part of a multi-million pound investment programme under which the business will complete makeovers of a further 30 stores.
The programme will cover sites in areas stretching from Aberdeenshire to Ayrshire and take the number of Co-op food stores in Scotland to about 360. The business is looking for further sites.
Russell Roof Tiles launches pioneering new fundraising initiative
Lochmaben-based Russell Roof Tiles has launched a pioneering new fundraising initiative – 'Pitching for Pennies' – pledging to match fund the amount of money its staff raise for charity.
According to research, match funding stimulates higher and more frequent giving, with donations being 2.5 times greater on average, and with many large corporations adopting the approach.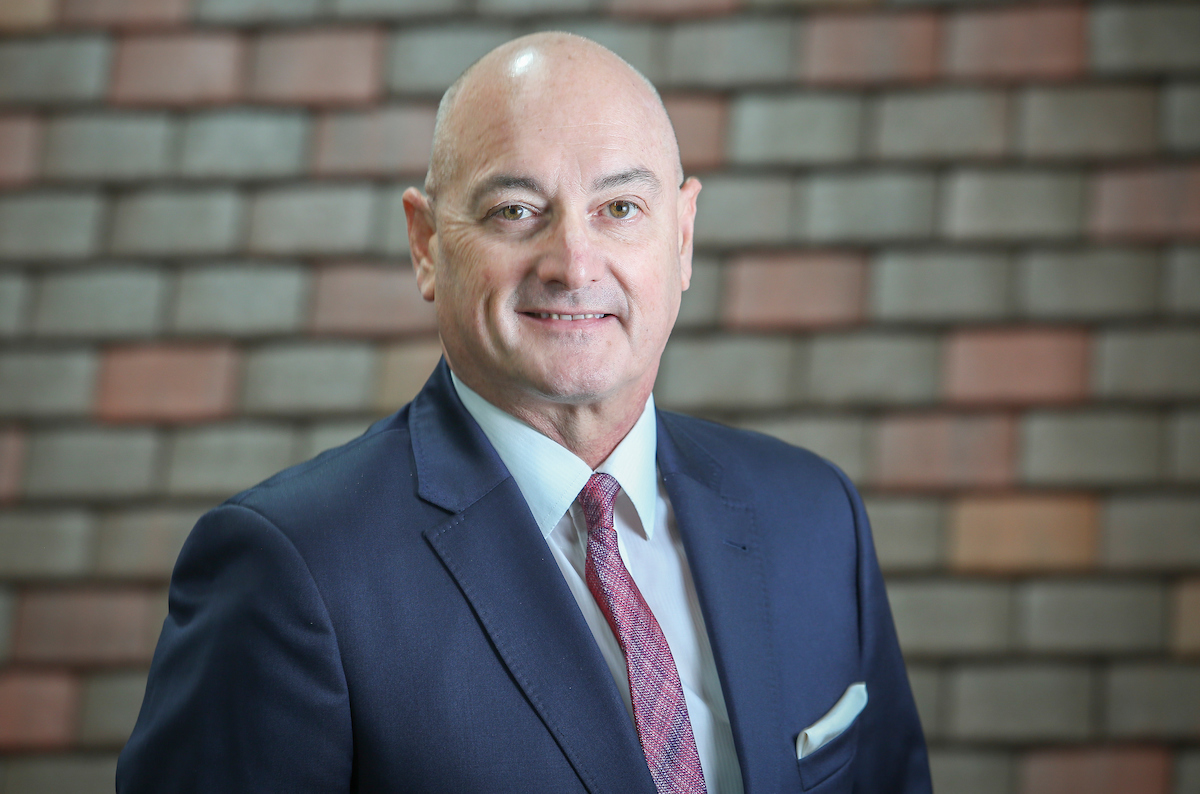 The roof tile manufacturer has launched its 'Pitching for Pennies' promise to ensure that it supports and recognises those members of staff who are committed to raising money for worthy causes. This is the first time it has carried out this type of imitative on such a large scale.
The scheme will be open to everyone at Russell Roof Tiles, which employs 61 people at its site at Halleaths in Lochmaben. Russell Roof Tiles will be putting any donations directly towards its Community Fund, an initiative it launched in 2018 that allows a number of charities to share and benefit from a fundraising pot.
Russell Roof Tiles has always been dedicated to supporting local causes, raising an impressive £78,000 for a variety of organisations since 2015. Their current chosen charities include Dumfries and Galloways Blood Bikes which carries out vital work in its community.
During 2018, Russell Roof Tiles hosted a variety of fundraising events. By introducing the 'Pitching for Pennies' match funding, the company will help to raise even more money when their employees take part in external fundraising events.
Inverness Town House takes top stone award
The highly successful restoration of the historic Grade A listed Inverness Town House has been commended in the UK Natural Stone Awards, 2018.
The project won joint first place with the Palace of Westminster in the Repair and Restoration category which was sponsored by Historic England.
The winning project involved a two-phase restoration which was spread across a three year period. Phases 1 and 2 included external fabric repairs to the outer stone envelope as well as rot repairs and the re-slating of the scotch slate roofs including new lead valleys, gutters and flashings. The Inverness Common Good Fund owns Inverness Town House. The refurbishment works were funded by the Inverness Common Good Fund and Historic Environment Scotland.
After examination of the original stone, it was found that repair and replacement was required in some places.
Darney stone was selected as a suitable match in geology, colour and availability. Lime mortars were chosen as the most compatible with the existing and new stone.
The judges noted that '…the work was executed in the most careful and precise manner, collectively presenting a unique portfolio of skilled craftsmanship.'
Work on the remaining original carvings, including the Mercat Cross and various descriptive plaque wall face panels added up to almost 3,000 hours of professional conservation repairs.
The project included input and work from LDN Architects, the main and principal contractor: LTM Group Ltd, Rainbow Glass Studio and stone suppliers Marshalls Stancliffe Stones.
Social housing investor signs £70m funding facility
Triple Point Social Housing REIT has secured a new £70 million revolving credit facility (RCF) with Lloyds Bank.
The floating rate RCF has an initial term of four years expiring on 20 December 2022 which may be extended by a further two years.
The credit facility is the trust's second debt raise in 2018. The company, which invests mainly in newly developed social housing assets in the UK, targets a long-term level of aggregate borrowings equal to 40% of the group's gross asset value, subject to a limit of 50%.
Triple Point said the RCF will provide the group with flexible committed capital, at an attractive margin, to help finance the acquisition of supported housing assets from its growing pipeline.
Hillcrest work experience paves career pathways for Dundee pupils
Two Dundee school pupils have cast their gaze firmly on their future careers, completing eight-week work experience programmes with the Hillcrest Group.
Declan Coughlin from Harris Academy and Graeme Cosgrove from Craigie High School – both fifth year pupils, got hands-on in their chosen areas of the company supported throughout by Hillcrest mentors.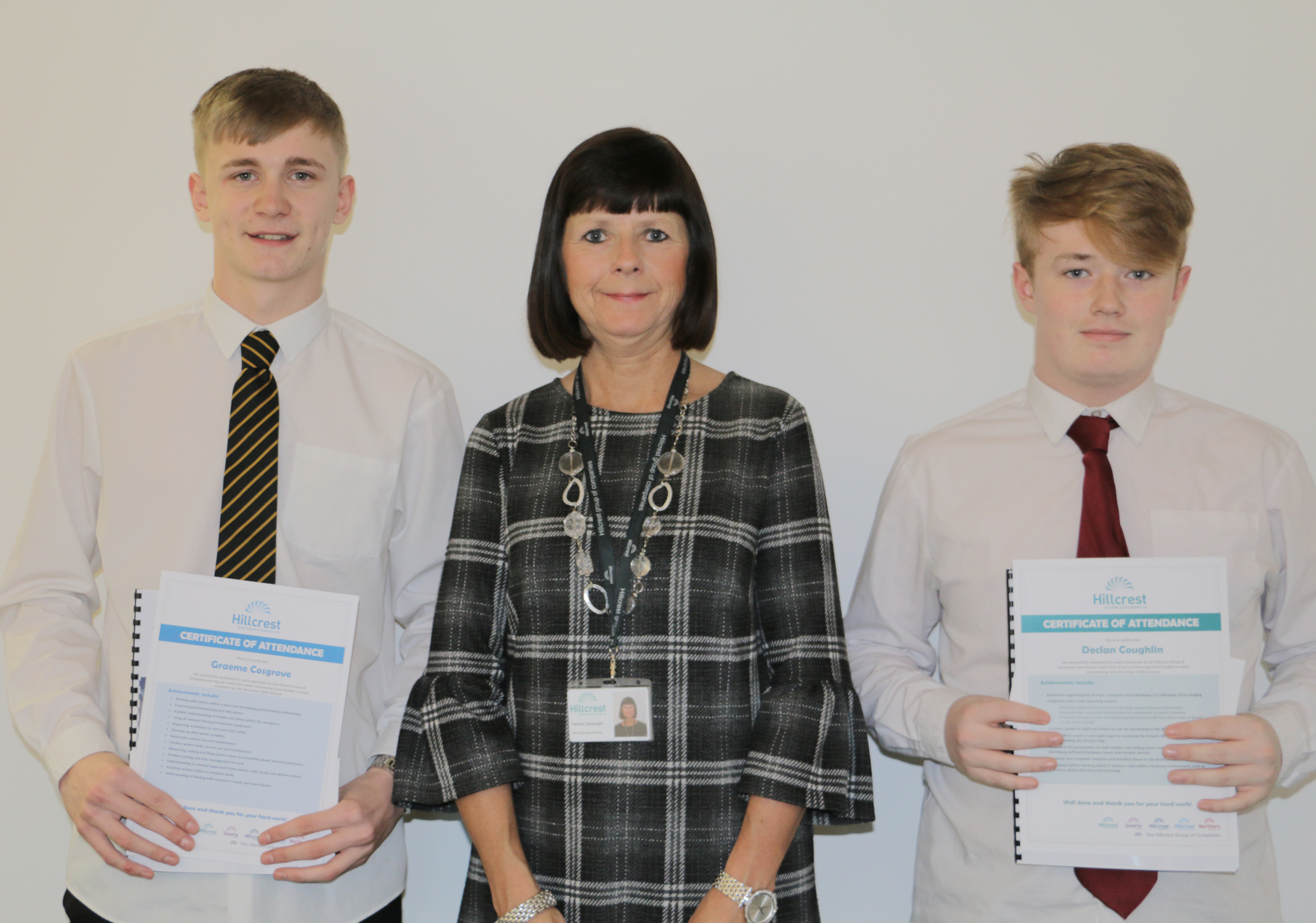 Graeme's eight-week placement saw him working with Hillcrest Maintenance Service's joinery team, supported by operations manager Gavin Scott and maintenance operative Phil Dunlop. This position provided Graeme fantastic insight and experience within the joinery trade, as the team undertook a considerable programme of kitchen replacements.
Throughout the eight weeks, Graeme too built up a list of achievements. These included working as an effective team, the correct use of personal protective equipment (PPE), building an understanding of health and safety in the workplace, and correct use of hand and power tools. In addition, and showing outstanding dedication to learning, Graeme even chose to attend an extra day to build up as much experience as possible.
Declan's placement saw him join the fast-paced IT department.
Both pupils were presented with certificate to mark the successful completion of their placements.
Everwarm's generous gesture to West Lothian families
Almond Housing Association distributed an early festive gift from staff at Everwarm after the energy services company raised £200 from a Christmas jumper day and collected several bags of food.
Neil Webster, Everwarm's business development manager, made a presentation to Almond's community engagement officer Barbara Boertien, and capital projects surveyor Stewart Fisher.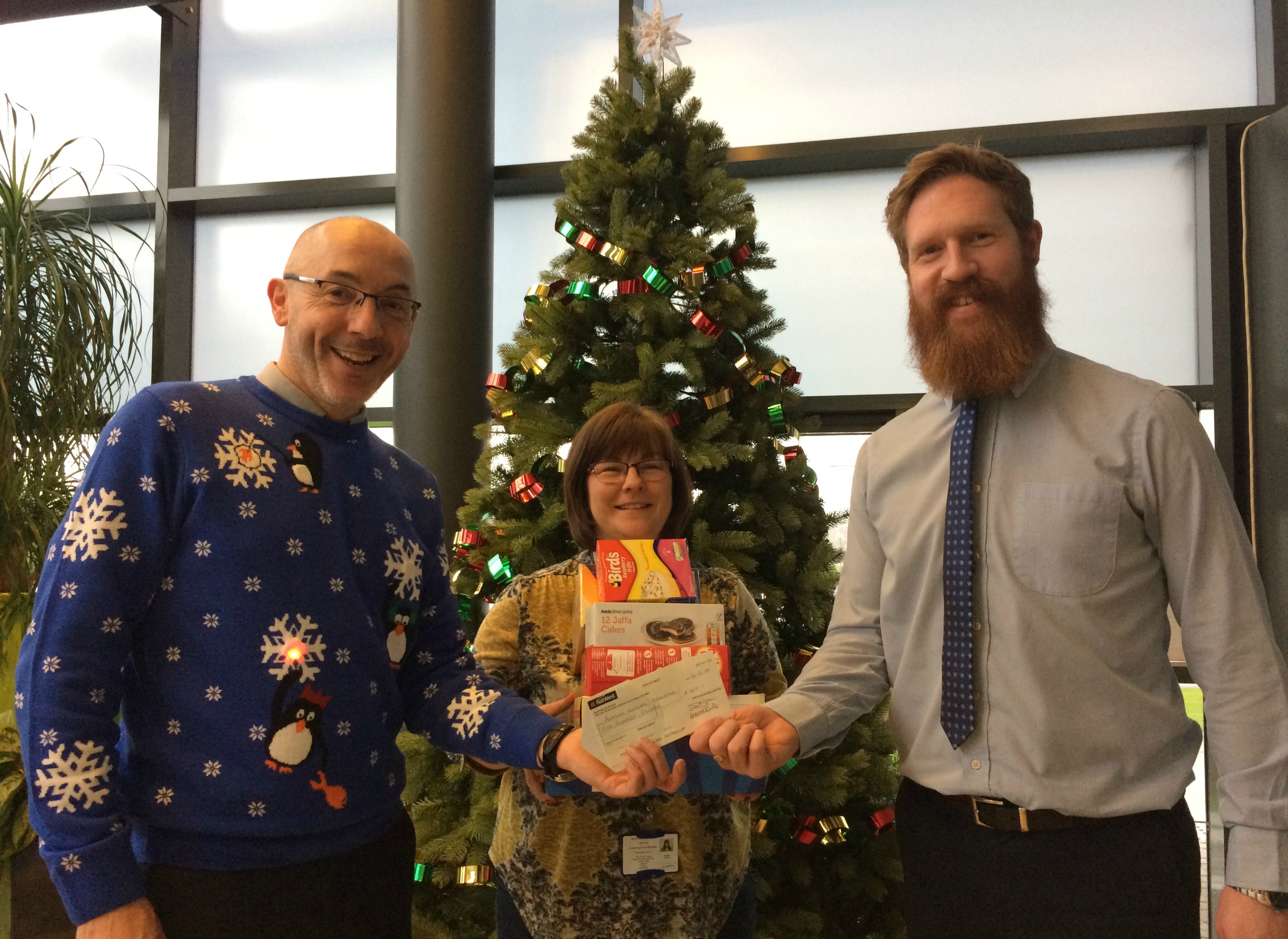 Almond Housing Association provides all new tenants who need it with a pack of essential household items - including bedding, towels, kitchen utensils and crockery. The £200 cheque will go towards obtaining these items.
The food will be put into the Riverside Community Fridge project, which provides groceries to locals in and around Craigshill, Livingston - which is in the top 5% most deprived areas in Scotland – according to the Scottish Government-commissioned report, The Scottish Index of Multiple Deprivation.
Everwarm, based in Bathgate, held a fundraising day where staff paid a £2 donation to wear their Christmas jumper to work – or they were fined £4 if they didn't. They also brought in food items to go to families who are struggling over the festive season.
Almond's housing officers made door-to-door deliveries directly to dozens of tenants, providing them with essential groceries to help keep them going over Christmas and the New Year.