Building Briefs – July 11th
---

---
P&J Live enters final countdown
Today marks 30 days to go until P&J Live – the multi-million-pound new events venue in Aberdeen – opens to the public for the first time.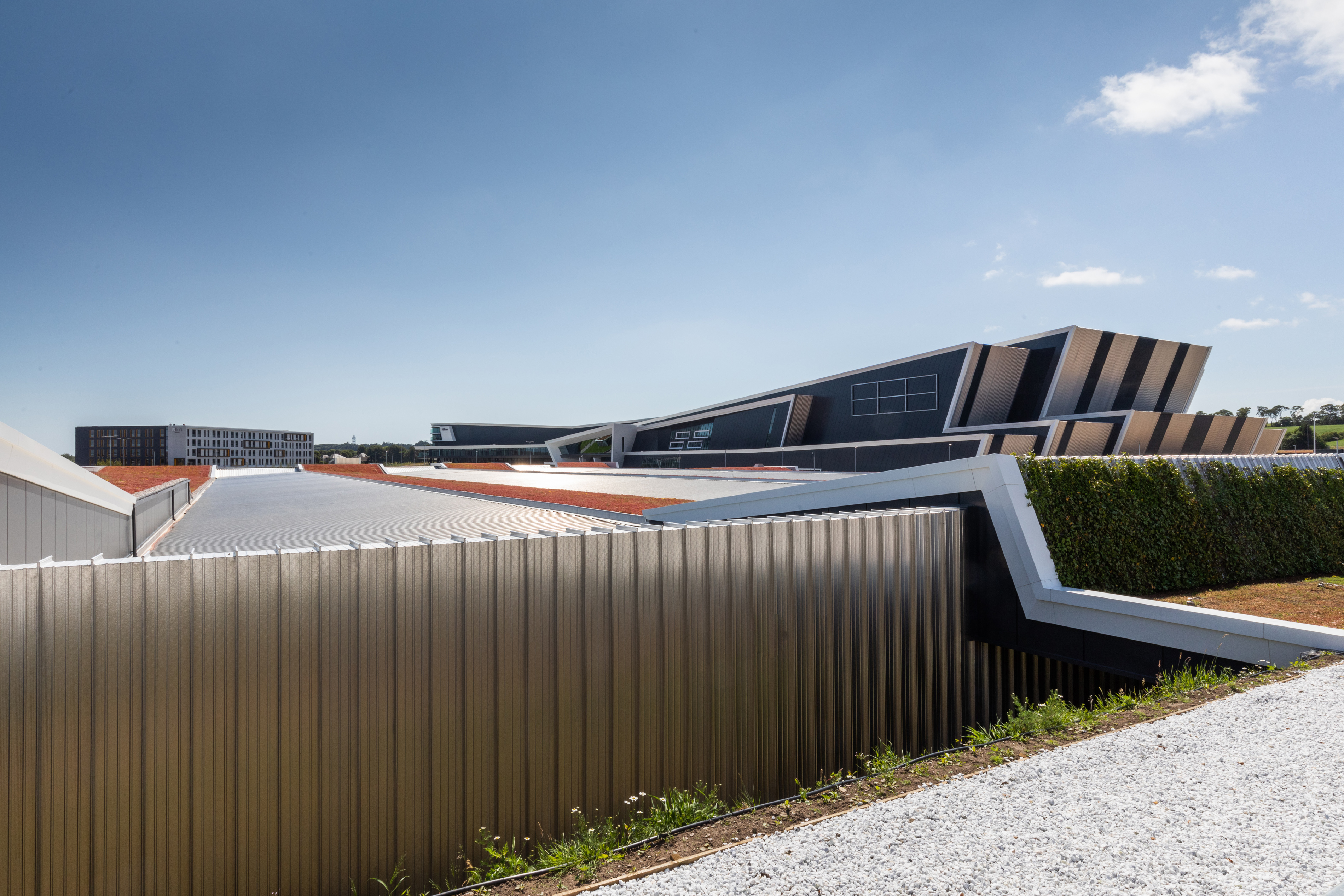 A free, ticketed event called Preview @ P&J Live is being held on Saturday 10 August 2019 to showcase the new complex which is being delivered by Aberdeen City Council and its development partner, Henry Boot Developments (HBD).
New images and short videos are being released through social media over the next four weeks showing different parts of P&J Live and the two new on-site hotels.
P&J Live is at the heart of the TECA complex, which is being constructed by Robertson Group, and will provide a new world-class facility for Scotland close to Aberdeen International Airport. The 12,500-capacity main arena will host conferences, exhibitions and music concerts, and is expected to attract major artists and events to the city. The facility will also boast three further conference/exhibition halls, four multi-purpose conference rooms, and nine meeting rooms. There are also the two on-site hotels within the TECA complex.
There will be several test events including the public open day which are being held before the venue's first conference, Offshore Europe, which runs from September 3 to 6. Alice Cooper and comedians Jack Whitehall and Russell Howard have already been confirmed to perform at P&J Live later this year, and Elton John will bring his farewell tour to the venue in November 2020.
The facility is expected to contribute an additional 4.5 million visitors, £113 million of visitor spend and £63m net Gross Value Added to the Scottish economy. It will also result in the creation of 352 full-time-equivalent permanent positions by year 10 of operations.
Along with a chance to look around the new venue, Preview @ P&J Live will include entertainment from local musicians, the venue's food and drink offering, cooking demonstrations, and kids' activities. Tickets are available from pandjlive.com.
Barratt East Scotland announces three new local charity partners
Edinburgh Dog and Cat Home, World Care Foundation, based in Haddington and Fife Gingerbread are the latest beneficiaries of Barratt East Scotland's 2019 charitable donation programme.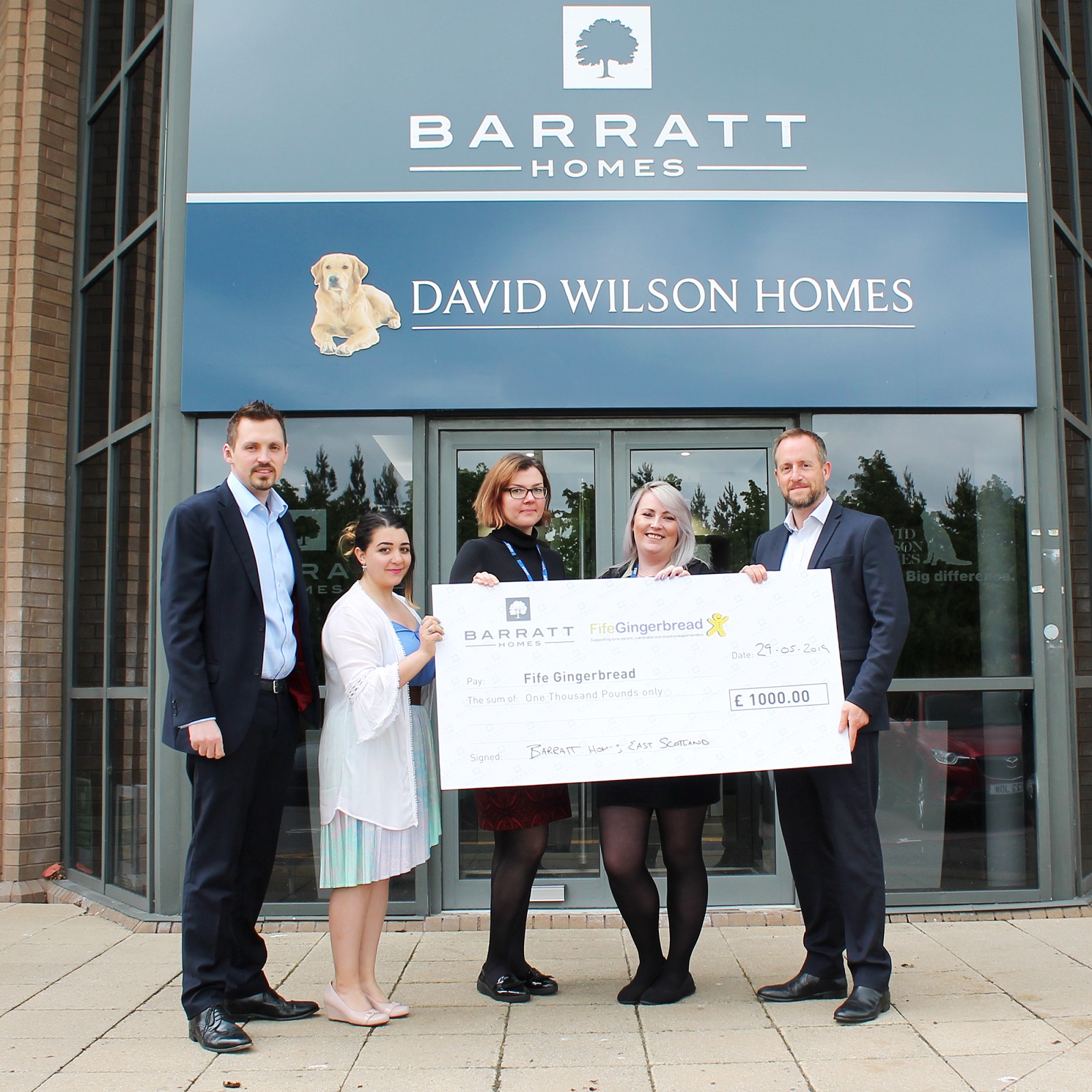 Barratt East Scotland has committed to supporting a different charity throughout Edinburgh, Fife and the Lothians every month in 2019, with each chosen by employees.
Barratt has made three donations of £1,000 each to Edinburgh Dog and Cat Home, a long established animal welfare charity which never turns an animal down, World Care Foundation, a volunteer-run humanitarian outreach programme, and Fife Gingerbread, which aims to create a brighter future for disadvantaged parents.
Prospect of rising office rents could increase investor interest in Glasgow
Office take-up in Glasgow for the first half of 2019 totalled 259,501 sq ft, according to the latest research by global real estate consultancy CBRE.
The latest findings indicate that occupier demand for larger templates has increased within the Glasgow market. Q2 2019 has seen a return to larger lettings, with four deals surpassing 10,000 sq ft compared to a single deal exceeding this size during the first quarter of the year.
Notable deals included the 41,665 sq ft taken by Hilton at 191 West George Street, the 20,227 sq ft at 141 Bothwell Street secured by JP Morgan, and the 13,801 sq ft at Granite House let to Clydesdale Bank. Tech giant ARM Holdings took 26,910 sq ft across the ground and first floors of St Vincent Plaza, with the development now fully let.
The amount of Grade A space available within the city centre is now at an all-time low. There remains only 12,297 sq ft on the market, representing a vacancy rate of just 0.09% for Grade A accommodation. Supply of Glasgow space has dropped overall and now sits at 1,224,629 sq ft.
LAR welcomes new tenants to East Lothian development
LAR Housing Trust has signed up the first tenants for its latest development in East Lothian as the waiting list for the area hits record numbers.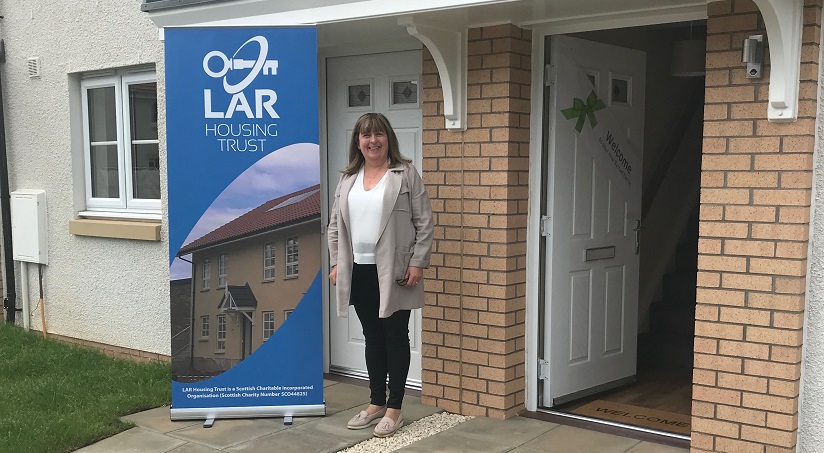 The housing charity, which specialises in providing mid market rental homes, has let the first two properties at its Dolphinstone development with a further 10 to follow later this year.
But LAR said it cannot keep up with demand and now has over 130 people on its waiting list for East Lothian.
Chief executive, Ann Leslie, said: "We now have seven developments either completed or under construction in the county and demand for our homes is growing. There is no doubt that there is a real need for mid market rental homes in the area and we are keen to work with developers and the Council in trying to help address this issue."
LAR has handed over the keys to its first tenants at Dolphinstone, for the two three bed properties. The remaining six one bed and four two bed homes will be ready for tenants during September.