Building Briefs - June 10th
---

---
First tenants move into new DGHP development
Dumfries and Galloway Housing Partnership (DGHP) tenants Andy and Mary McDowall are celebrating after becoming the first people to move into a new housing development in Sanquhar.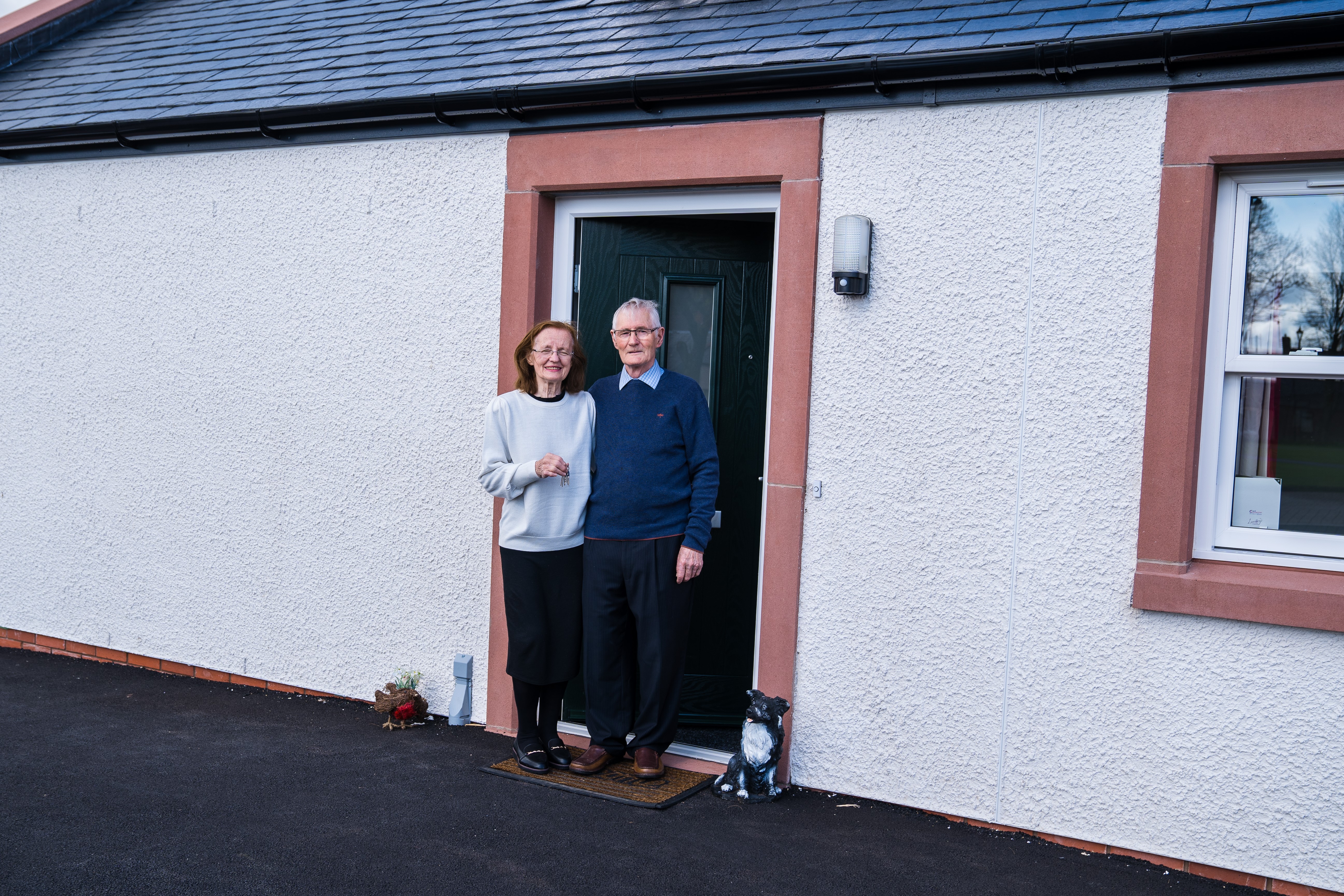 Built on the site of an old school, the development is made up of 12 homes made up of four one-bedroom bungalows, six two-bedroom bungalows and two further homes specifically adapted for wheelchair users.
DGHP, part of Wheatley Group, completed the development in March 2021 with 12 families being handed keys to the new affordable homes.
The homes at Sanquhar are part of ambitious plans by Wheatley, which will see 5500 new homes built across the country by 2026.
Construction work is also ongoing at sites across Dumfries and Galloway which will see another 69 new homes built for social rent. Five properties in Monreith are now also complete with several families already moved in.
DGHP has plans to build 800 new homes for social rent by 2026.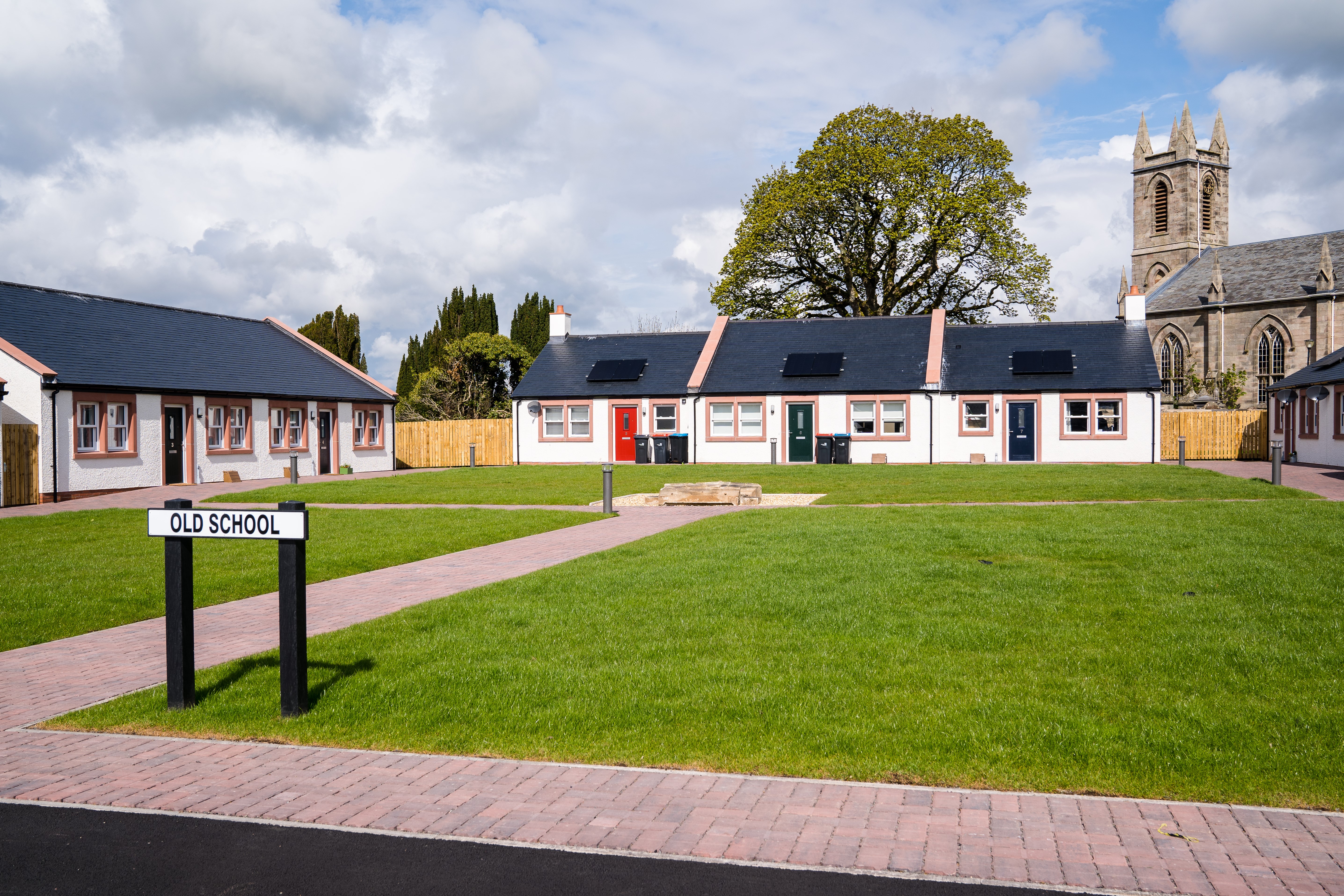 The massive development programme by Wheatley, named the UK's largest builder of social-rented homes for four years in a row, includes properties built to wheelchair standard and accommodation to help older people live independently for longer in their own homes.
Despite the lockdown restrictions on the construction industry caused by the COVID-19 pandemic, last year Wheatley completed 413 new homes in Glasgow, West Lothian, West Dunbartonshire, Edinburgh and Dumfries and Galloway – with 329 homes for social rent and 84 for mid-market rent.
Work is currently underway to build 1229 homes on 25 sites – with 16 more sites in development.
Almost 700 new homes are due to be completed this year across south and central Scotland, from Glasgow to Dumfries, Edinburgh to Clydebank and Livingston to Stranraer.
The upcoming consultation will primarily focus on the educational benefits of the proposed campus-style facility.
It will provide a further opportunity for members of the public to have their say on more detailed plans for the school and contribute towards the design plans of the facility.
West Lothian holiday park approved
An application for a houseboat holiday park in a West Lothian quarry has been approved.
West Lothian Council granted the proposal on May 28 from the developers North Couston 2012 Ltd for the formation of 10 houseboat moorings for short-term holiday let.
There have already been various applications at the site over the years to build leisure and holiday facilities at the former sand and gravel workings at North Couston Quarry, just outside of Bathgate.
Each boat can provide accommodation for up to five people are fitted with batteries and solar panels as well as water tanks and waste-water tanks.
Masonry fall fears force closure of historic sites
Historic Environment Scotland has taken the decision to close or partially close some of its sites as a precautionary measure after inspections identified a potential safety risk to visitors and staff from unstable masonry at high level.
The affected sites include Jedburgh Abbey, St Andrews Cathedral, Arbroath Abbey and Abbots House, Melrose Abbey, Kelso Abbey, Dryburgh Abbey, Caerlaverock Castle, Tantallon Castle, Doune Castle, Linlithgow Palace, Craigmillar Castle, Dirleton Castle, Maybole Collegiate Church and Dundonald Castle.
Inspections are also being carried out at some sites, which are currently closed, including Dunkeld Cathedral, Crichton Castle, Bothwell Castle, Maclellan's Castle and Rothesay Castle.
Consultation on preferred option for Eyemouth Primary School to take place
A statutory consultation on plans for a hybrid-style campus to replace Eyemouth Primary School is to take place following public feedback.
The proposed campus-style facility would see all stages of education accommodated on the site of the existing Eyemouth High School with a new primary school and early years facility built adjacent to the secondary school.
Senior primary pupils would be educated within the existing secondary school facility, which has spare capacity, with dedicated spaces adapted to meet their education and wellbeing needs.
This option attracted the most public support during a recent community consultation where Scottish Borders Council presented three potential options to replace the existing facility.
The options ranged from building a new school adjacent to the existing site, creating a dedicated space for all early years and primary school learning at Eyemouth High School and the preferred hybrid option incorporating elements of both.
Lighting up Moray for less
Moray Council has reported its street lighting upgrade work is to be completed significantly under budget.
The programme, which began in 2015, included the replacement of 17,500 lanterns with LED versions over a projected period of five years and costing £5 million. The work is 95% complete and due to be finished this year, following some inevitable covid-19 pandemic delays.
A combination of grants and interest-free loans means the projected spend will be £4.118 million, with the payback time almost halved.
Energy consumption has so far dropped by 67% compared to the old street lights. This saving in energy consumption equates to a reduction in the councils carbon footprint of over 5,000 tonnes of CO² to date, with an additional ongoing projection of 954 tonnes reduction a year likely.