Building Briefs – June 21st
---

---
Taylor Wimpey leads STEM session at Paisley school
As part of Mary Russell School's Skills for Work Classes, a team from Taylor Wimpey West Scotland took the opportunity to lead a practical session in school to outline the important part that STEM subjects play within the housebuilding industry.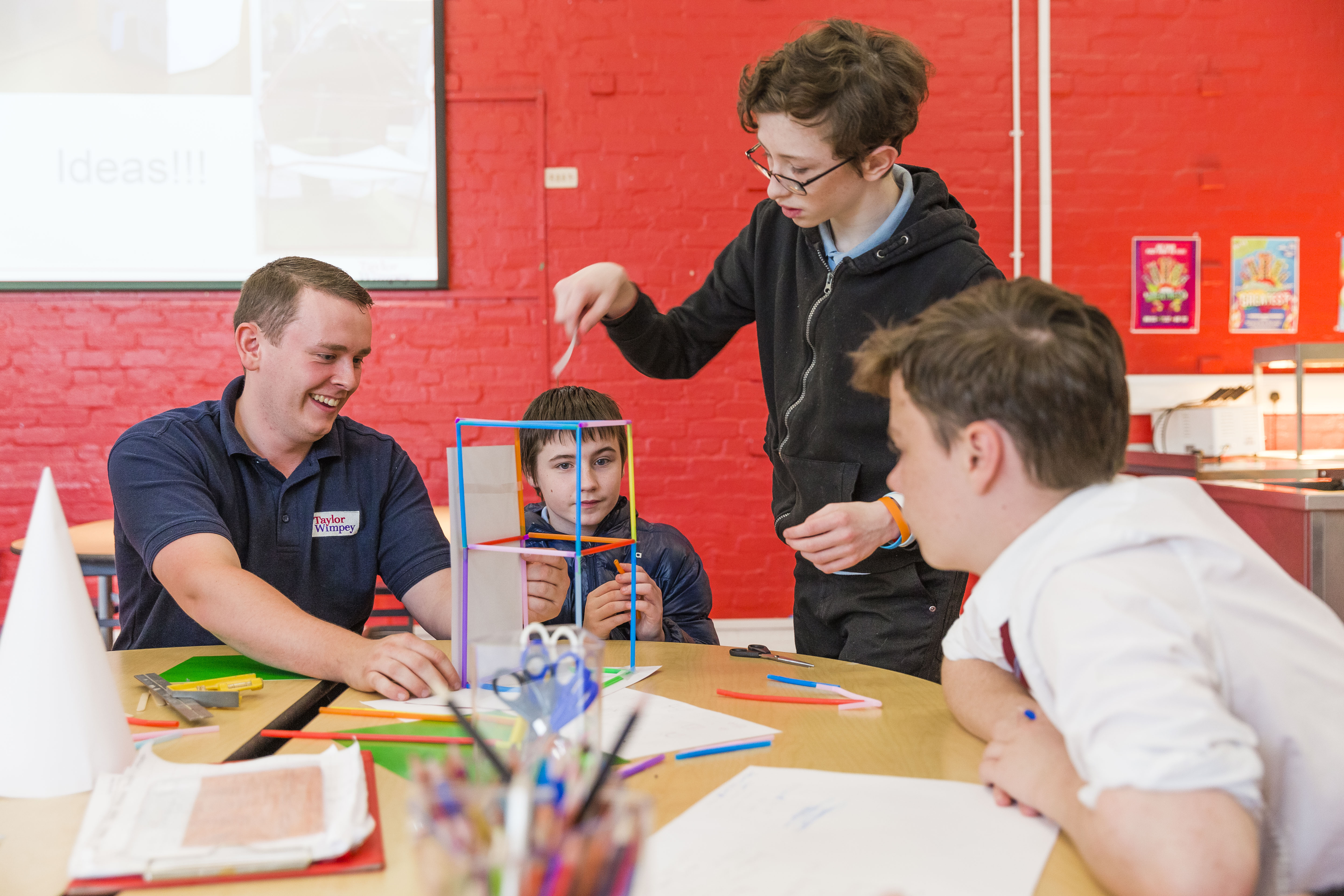 Using the four key subjects of Science, Technology, Engineering and Maths as the pillars of their task, the students were asked to build a model house in their groups.
The students had a variety of materials to choose from, and each completed model was judged against set criteria that included whether it was the strongest, tallest, coolest looking, best functioning, cheapest as well as the overall best design.
With the construction of new homes now underway at Taylor Wimpey's local Hawkhead Gardens in Paisley, it was a great opportunity for Taylor Wimpey West Scotland to give the students an insight into the industry and highlight how important these subjects are in the workplace.
Nursery given approval at former Forfar school site
Councillors have given conditional approval for a nursery to be built at the former Forfar Academy site in Taylor Street.
The application for the erection of a nursery included the formation of car parking, drainage infrastructure, landscaping, enclosures and other associated works.
The site extends to approximately five hectares and comprises part of the grounds of the former Forfar Academy which was demolished upon completion of the Forfar Community Campus in 2017.
Plans lodged for East Ayrshire wind farm
Revised plans for a community backed wind farm have been submitted following a careful redesign.
Banks Renewables has amended plans for the Lethans Wind Farm in order to boost the amount of clean, green energy generated, while maintaining its commitments for a 22-turbine site.
Situated east of New Cumnock, the revised plans will optimise the electrical generating efficiency of the site in order to supply an estimated 105.6MW of energy to the National Grid – enough to power over 90,000 homes.
The improved proposal looks to increase the site's lifespan from 25 to 30 years, as well as increase the height and the rotor diameter of the turbines, allowing Banks to invest even more in the local community and economy.
If approved, the electricity generated from the wind farm will provide funding to deliver tailored benefits to directly fit the needs of the communities, including helping to support their recently launched action plans.