Building Briefs – June 30th
---

---
Ellon Viaduct inspection to commence next week
A week-long inspection into the condition of the arch brickwork at Ellon Viaduct is to be carried out from Monday, July 6.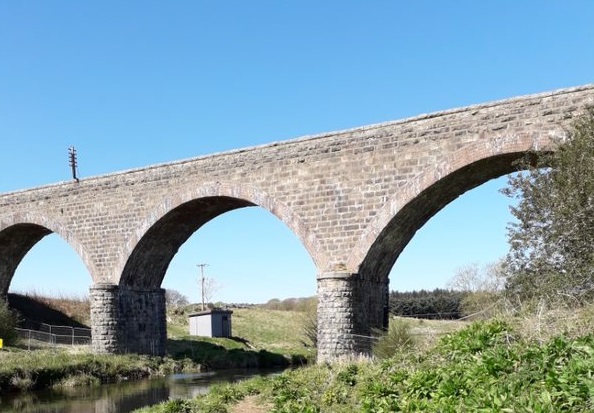 Due to the serious risk of falling masonry from the undersides of the arches of the bridge, Aberdeenshire Council was forced to close access to sections of the paths under the viaduct on both the north and south sides of the river Ythan back in May.
Throughout the course of the inspection by the council's Structures Team, this stretch of the Formartine & Buchan Way across the viaduct will remain closed to all users during daytime working hours, but will reopen during evening hours once the equipment is relocated off-site.
While it is acknowledged that the inspection will coincide with the start of bridge replacement works at nearby Meiklemill and will inconvenience non-motorised access across the Ythan for a short period, it is absolutely vital that the condition of the viaduct is assessed as quickly as possible.
It must be stressed, however, that the paths under the viaduct remain closed to all until further notice on safety grounds.
New funding to support East Lothian town centres
East Lothian Council has successfully secured £1.4 million of funding to introduce a series of temporary changes to streets to improve health and wellbeing so that everyone is able to move around their local area safely as we transition through and out of the Covid-19.
A staged approach will be taken over the coming weeks and measures to be introduced will include the temporary widening of some footways, 20mph limits, some segregated space for cycling and opportunities for businesses to use pavement space for customer queuing. Some parking spaces within town centres may be temporarily removed during this period but it's considered that sufficient capacity will be available for expected use.
B851 resurfacing works require temporary road closure
Motorists are being advised that there will be a temporary closure of part of the B851, between Tombreck and Brin, Inverness-shire between 09:00 and 17:00 daily from Monday 13 July to Friday 17 July 2020.
The closure is to allow road resurfacing works to take place safely.
The section affected by the closure is on the B851 Errogie – Strathnairn – Daviot Bridge – Culloden Moor Road between its junction with the B861 Inverness – Leys – Inverarnie Road and its junction with the C1076 Loch Ashie – Dunlichity – Brin Road.
Emergency services vehicles, services buses, vehicles requiring access and pedestrians will be exempt from the temporary closures at the discretion and by the instruction of the engineer or contractor for the works.