Building Briefs – June 4th
---

---
Sidey launches new-look website
A new-look website for fenestration company Sidey has received superb feedback and already attracted hundreds of new visitors, the firm has revealed.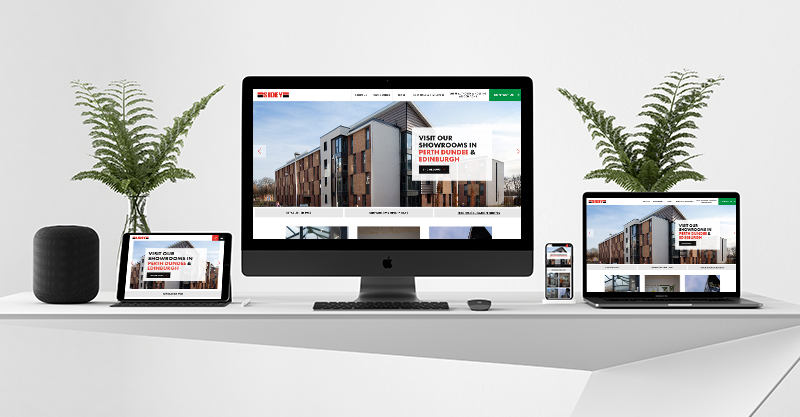 The website has been designed to show Sidey's range of products to all market sectors, comprehensively catering to homeowners, trade, new build & developers and local authority & housing associations.
With fresh page designs and stunning photography, a simple navigation process and upgraded content, the site has been developed to be tablet and mobile friendly, enabling visitors to find the information they need easily, whatever platform they are using.
Containing in-depth information on the products and services that Sidey provide, news, history, accreditations and other resources, each different sector on the site also features the relevant information for that market, including specific product details, downloads and case studies.
"It was vital that the new site would be able to accommodate all the different aspects of our business and make available the necessary information that each market sector needs," said Mandy Gunn, Sidey's marketing & bid writing manager.
"Not only have we achieved that, the site looks great and is easy to use across all platforms. We know that a huge percentage of people now use mobile phones to access the internet and we've reflected that in our design.
"The hard work we put into the planning, development and content of the website has worked well and we're very pleased with the results.
"Not only have we seen a significant increase in traffic, but we've also had lots of great feedback from visitors."
Barratt East Scotland partners with children's charity Peeblesshire Youth Trust
A Peeblesshire-based children's charity has been chosen by Barratt East Scotland as the second organisation to benefit from its 2019 community fund.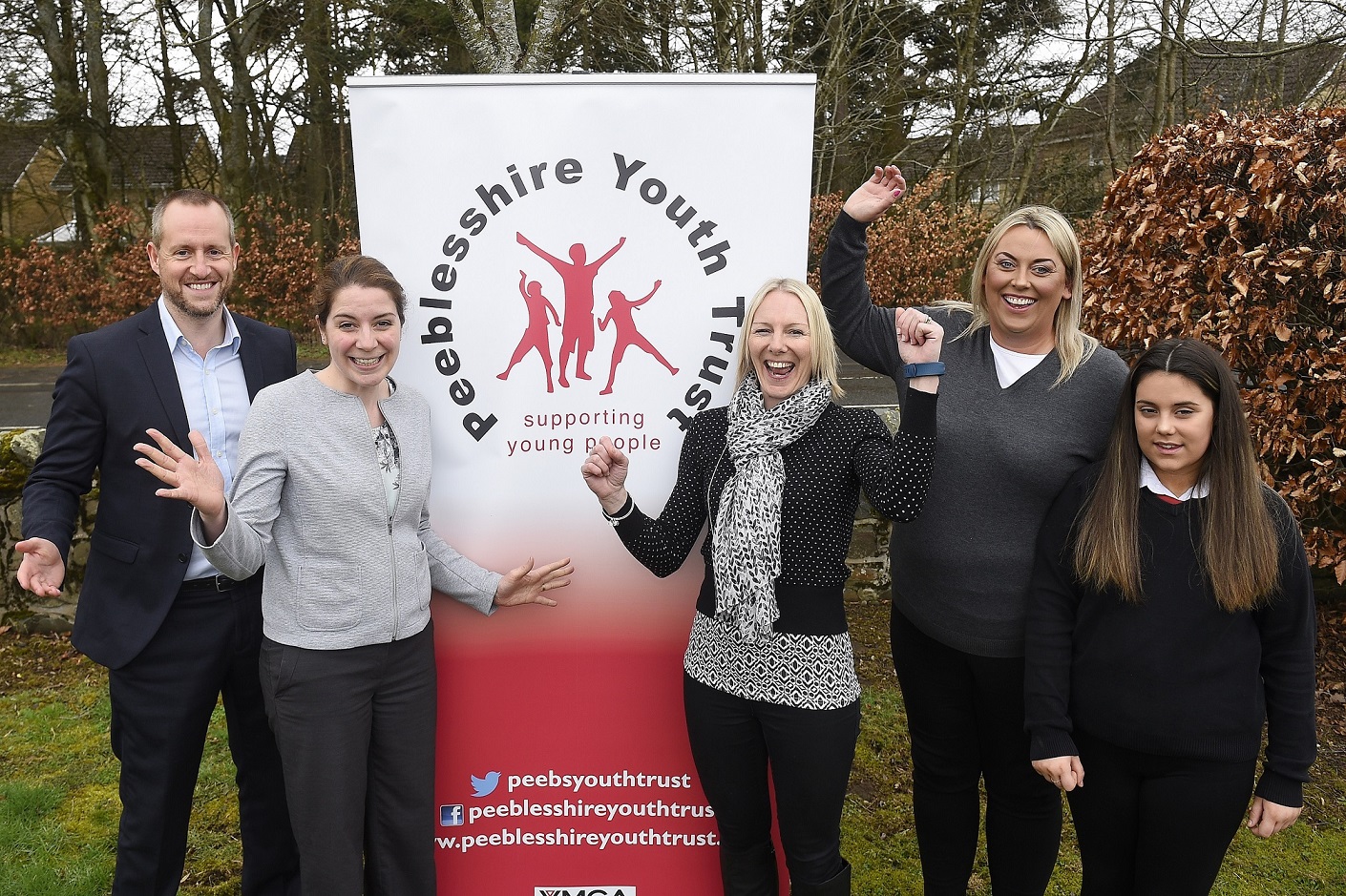 Barratt East Scotland has committed to supporting a different charity every month throughout 2019, chosen by the team.
Through its work with volunteers, Peeblesshire Youth Trust aims to support children during the transition years from primary school to secondary education. Its focus is growing primary age children's confidence and self-esteem in order for them to reach their full potential as they make the jump to secondary school. The charity engages with the nine primary schools in the local area and Peebles High School, supporting around 50 children and their families.
Barratt made a £1,000 donation to Peeblesshire Youth Trust which the charity will use to support young people and their families in Peeblesshire.
Councillors agree Uig development
Highland Council officers are to take steps to formally adopt the Uig Development Brief as statutory Supplementary Guidance to its Development Plan following its approval from a committee yesterday.
The Uig Development Brief sets out an agreed planning framework which will guide the physical development and transformation of the Uig area over the next 20 years. A key part of this is to identify and coordinate development and regeneration opportunities, including those which may arise from Transport Scotland's investment in the Skye Triangle ferry routes which involves a major upgrade of Uig Harbour.
This finalised version of the Uig Development Brief was based on the comments made during the public consultation and ongoing discussions with key stakeholders.
Aberdeen public realm project under way
Work has started on a city centre improvement scheme in Aberdeen that will improve the accessibility and amenity of the Schoolhill area.
The project will create a new graded entrance plaza to Aberdeen Art Gallery, which is due to reopen in autumn after a major redevelopment.
The construction period will be approximately 10 weeks and at times a one-way system will be in operation on Schoolhill.
The access road outside Robert Gordon's College will be retained, with a modification to the carriageway geometry.
Aberdeen City Council has allocated £550,000 to the Schoolhill project, which received additional support from the regional transport partnership Nestrans.
The project also received funding from Transport Scotland in partnership with the active travel charity Sustrans Scotland.
Industry leaders to gather for Dundee Energy Forum
Scotland will become the centre of the global energy sector next week as leading industry figures attend this year's Dundee Energy Forum.
The General Secretary of OPEC, Mohammed Barkindo, will be among those speaking at the event, hosted by the University of Dundee's Centre for Energy, Petroleum and Mineral Law and Policy (CEPMLP).
To be held at the West Park Conference Centre from June 10-11, this year's event will focus on the future of international energy cooperation, highlighting the trend in nation states seeking greater individual control over energy policy and priorities.
The University of Dundee's CEPMLP has been providing international leadership in energy research for more than 40 years, with graduates holding key positions in the public and private sector worldwide. Hosted in conjunction with the International Energy Forum in Riyadh, the Dundee Energy Forum is the Centre's flagship event, analysing trajectories of global energy policy and the law and economics of the field.
Melville's £6m housing investment rewarded with record feedback
Melville Housing Association's work to improve the appearance and energy efficiency of social housing in Midlothian has been rewarded with record feedback in a major survey of customers.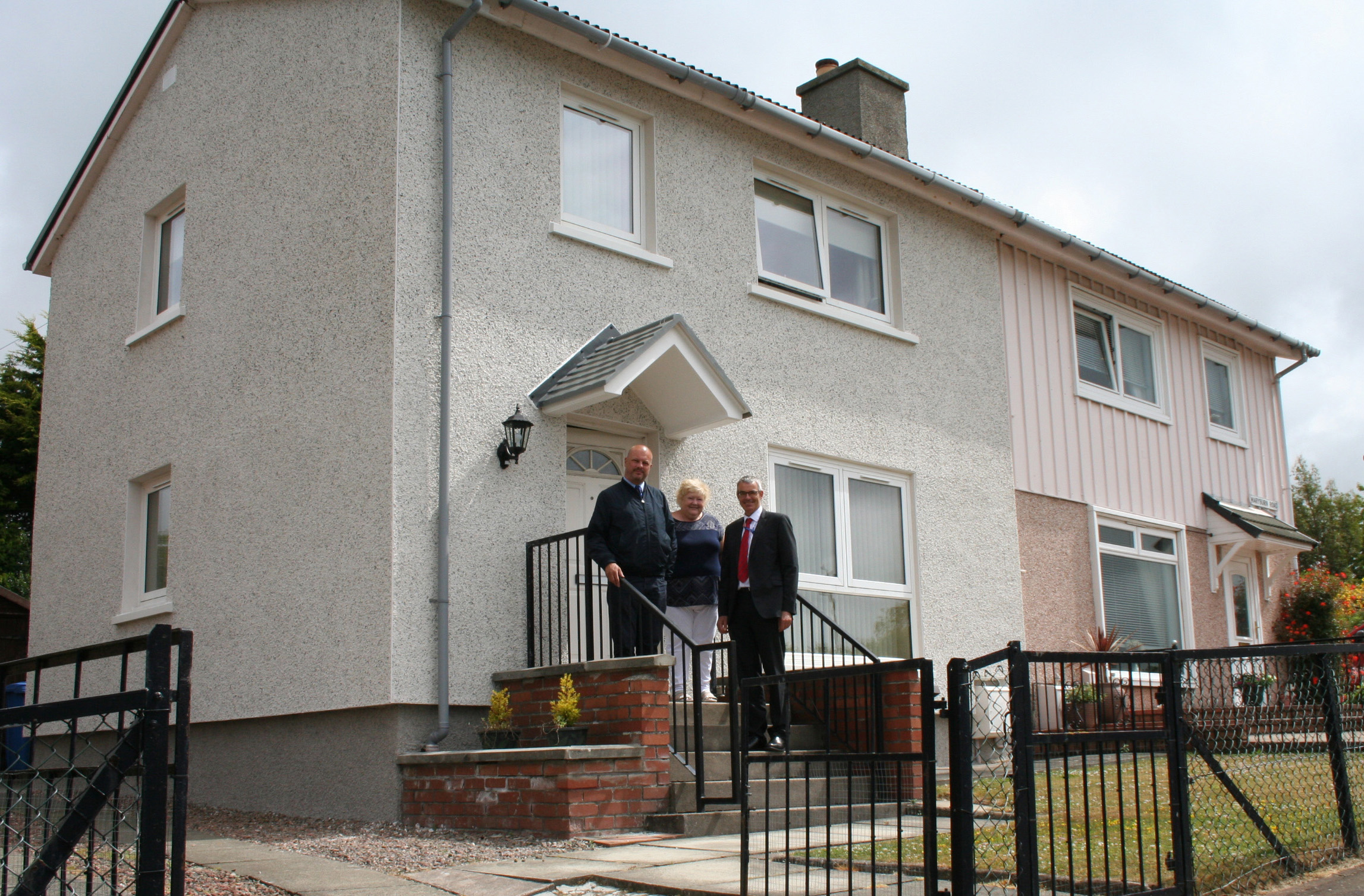 Almost all tenants surveyed (97%) said they are happy with the overall appearance of their neighbourhoods, testament to the recently completed £6 million energy efficiency programme.
Taking seven years, the extensive work has seen more than a third (736) of Melville's 2,033 homes fitted with the cladding that not only reduces heating costs but also extends the lifespan of homes and greatly improves their appearance.
In other findings, almost nine out of 10 (89%) Melville tenants said they are happy with the overall performance of Midlothian's largest registered social landlord. The number of very satisfied tenants has increased by nearly a third since 2016 when the last independent survey of Melville households was carried out.
Staff and the level of care they provide also came in for particular praise with all areas of customer service scoring satisfaction levels in the high 90s. Researchers also quizzed tenants on rent levels, with eight out of 10 (79%) saying they felt Melville provided good value-for-money, a three per cent increase since the previous survey.
When asked about priorities for the future, alongside an effective repairs service, modern homes, affordable rents and support for vulnerable customers, the Melville tenants surveyed saw work on the external environment as important, as well as an increased focus on green issues and sustainability.
Melville is actively pursuing a programme of actions to improve the sustainability of the services provided and was recently awarded a grant of £70,838 to deliver electric car share schemes across Midlothian.
MSP officially opens Arbroath affordable homes
An £8.1 million development of 71 much needed affordable homes in Arbroath has been opened by local MSP Graeme Dey.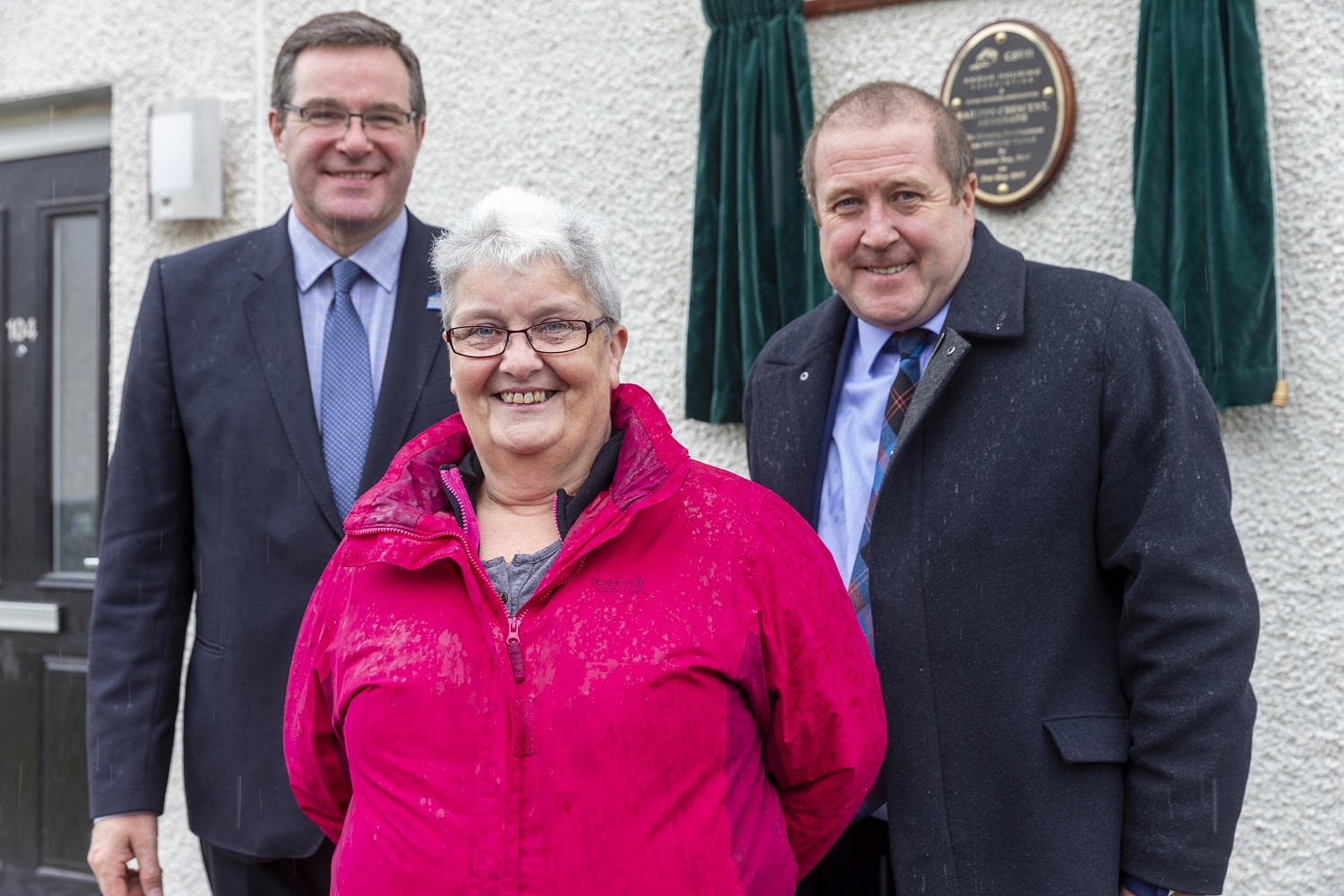 Cairn Housing Association has worked in partnership with Angus Housing Association to help create 36 of the new homes at Railton Crescent.
The affordable development, comprised of one, two and three bedroom homes, was built by Persimmon Homes and supported by a £4,542,580 grant from the Scottish Government.
Work on the project began in October 2017 and demand for the 71 homes has proved very high.
The partnership work between Cairn and Angus Housing Associations has seen homes built across Angus, where there is a great need for affordable housing across the region.
Cairn provides the repairs and maintenance for the 36 properties while Angus Housing Association carries out tenancy management which includes tasks like property sign-ups and ensuring homes are filled.
Rising volume of residential property sales in Scotland
The latest quarterly house price statistics from the Registers of Scotland (ROS), covering the period from 1st January to 31st March 2019, revealed the average selling price in Scotland was £174,317, a 0.3% decrease on the same period last year.
Sales volume was up 3.7% year-on-year, and the total value of residential sales rose by 3.3% compared to last year. East Lothian properties saw both the greatest increases in total value (up 39%) and the largest increase in volumes (up 32.7%).
Edinburgh and Glasgow were almost equal in terms of sales volumes during the first three months of 2019, making up 11.5% and 11.4% of the overall market respectively. However, Edinburgh's volume was equal to last year, while the sales volume in Glasgow increased slightly year-on-year, by 0.8%.
Edinburgh saw the highest selling prices in the country during this period, with homes in the capital selling for £259,148 on average, which was a 0.9% decrease on the previous year. Glasgow's average selling price during this period was £152,010, which was a 1.8% decrease on the previous year.
Na h-Eileanan Siar in the Highlands saw the greatest year-on-year increase in average selling prices, rising by 14.1%, although sales volume is much smaller in this area. Average selling prices in West Dunbartonshire increased by 10.3% year-on-year.
Dundee saw the third largest year-on-year increase in average selling prices compared to last year, rising by 10% to £135,017.
In the south of the country, average selling prices in the Borders fell by 6.4% but sales volume increased by 1.3%. In Dumfries and Galloway, the average selling price decreased slightly by 1.7% and sales volumes dropped by 7%. Further north, prices in Perth and Kinross rose by 6.1% while sales volumes increased by 6.2%. In Aberdeen, average selling prices dropped by 1% but sales volumes rose by 13.4%.
Flats plan for historic Kirkcaldy building
Plans have been revealed to transform an historic former factory building in Kirkcaldy into flats.
A 'change of use' planning application, to redevelop the existing Forth House building in Abbotshall Road in the town into 32 residential apartments and one semi-detached house, has been formally lodged with Fife Council.
Built in 1860 by the Jeffrey family to house a linen weaving factory, the existing three storey L-shaped building has, until recently, been occupied by Fife Council.
Now Fife based property developer Mackay and Stenhouse Ltd wants to create 32 flats, three of which will include private gardens, as well a single semi-detached house.