Building Briefs – March 1st
---

---
HYVE Architects project wins VELUX Roof Window Award
Nether Cowieswells in Crawton, Aberdeenshire – designed by HYVE Architects – has been named the winner of the 2018 VELUX Roof Window Award.
Judged by a panel of some of the UK's leading architects, the competition sought to reward inventive and modern designs that use VELUX roof window products. HYVE Architects will receive £2,000 in prize money and a VELUX curved glass rooflight to use in their next project.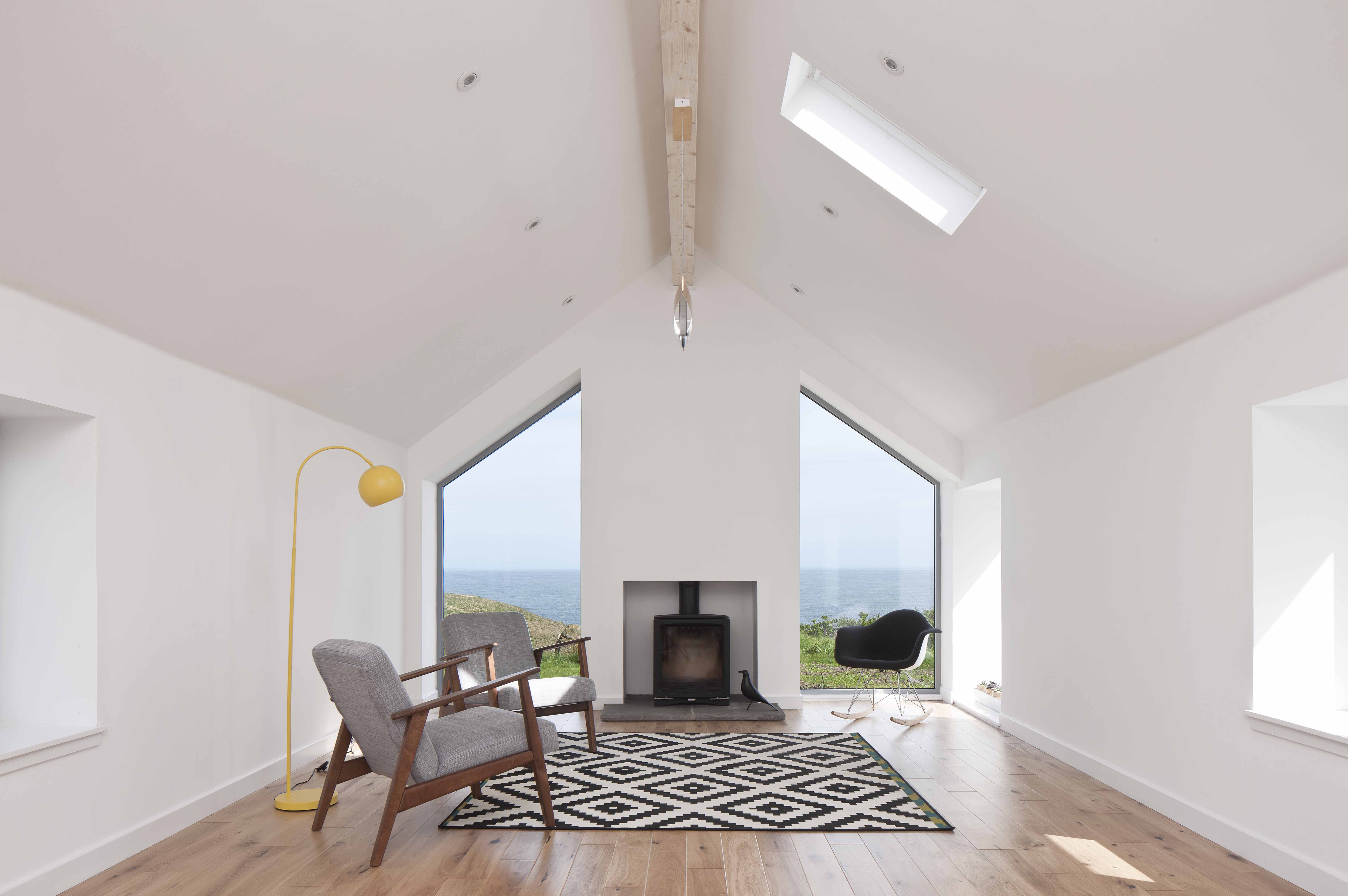 Jane Duncan, former president of the RIBA, said Nether Cowieswells is the "most simple and elegant of remodeling projects which subtly introduces the wonderful local light through VELUX roof windows to enhance the clarity of the spaces".
Special mention was also made of three other entries that stood out in a field of 130 entries.
Spring Cottage by Covell Mathews Architects was singled out by Nick Moss, president of the Manchester Society of Architects.
He said: "Set into the landscape, the mono-pitched house utilises VELUX roof windows as its defining feature to create a fabulous double height space that maximises views over the panoramic landscape and sea beyond."
The Steading, another entry by winners HYVE architects, prompted Jane Duncan to say: "This is a very slick and crisp space, which uses light from VELUX roof windows to give depth and texture to create a wonderful and playful family space."
While Phil O'Dwyer, co-founder of OMI Architects, gave special mention to 48 Milverton Road by T2 Architects. He described it as "a great use of innovation and an example of how VELUX roof windows can change the dynamic of a room and bring light into a space where it is most needed".
New South Lanarkshire local development plan reaches final hurdle
Around 250 people have responded to a South Lanarkshire Council consultation exercise on the Local Development Plan (SLLDP) 2.
Together they raised 502 'valid' points of representation including objections to, and support for, a broad range of the draft policies and proposals. These have now been examined in detail and grouped into 83 main issues.
Following this detailed assessment and consideration, members of the council's planning committee have now agreed that the proposed plan be submitted for further examination by the Scottish Government's directorate for planning and environmental appeals.
It's anticipated that a government-appointed Reporter will examine the Plan - including the representations and the council's responses to them - before issuing a final decision by the end of this year.
Neither the council, nor those making representations, are entitled to an inquiry or hearing to consider their comments; the Reporter's decisions are binding.
The council will subsequently be required to adopt the new Plan by May 2020, following a further report to, and decision by, the Planning committee.
The policies which the draft SLLDP contains will be used to assess and determine future development proposals submitted to the council. It also identifies a small number of proposed new development sites, mainly for housing.
It will also ensure developments are sustainably located; maximise the use of vacant and derelict land; utilise renewable energy resources and are as carbon neutral as possible; and avoid areas of flood risk.
Alongside the SLLDP, comment was also invited on Supporting Planning Guidance on renewable energy. This attracted eleven responses, raising 68 points of representation. In contrast to the Local Plan, the council isn't required to submit the SPG for Government approval.
Inverness plans multi-activity snowsports centre
Plans have been unveiled for a multi-purpose snowsports and activity centre in the heart of Inverness.
The multi-million pound development would replace part of the vacant and derelict Torvean Quarry which has remained untouched since work on the land ceased back in 1989.
The project has been proposed by Inverness Snowsports Centre Association and is estimated to cost in the region of £3-5million to complete.
Other activities are also in the pipeline, including tubing, high ropes, a zip-wire course and a series of mountain biking trails.