Building Briefs - March 4th
---

---
Dundee bridge repairs to progress
A bridge over the Dighty Burn in Dundee looks set to have a second phase of restoration works costing almost £700,000.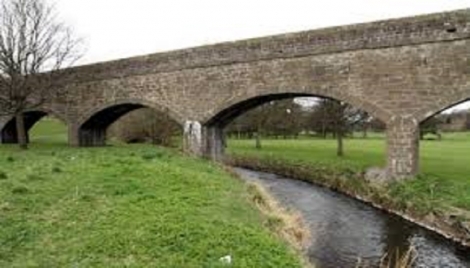 Finlathen Viaduct, which was damaged by water saturation in 2019, is currently being restored south of the burn, with the new works planned to complete the reinstatement to the north.
Steven Rome, depute convener of Dundee City Council's city development committee, said: "We know that the bridge is a much-loved landmark in that part of the city and after some careful consideration when it was damaged a couple of years ago it was decided to reinstate it.
"That work is due to finish soon and in order to ensure the bridge's structure is sound along its entire length, a tender to carry out a second phase of work on it to the north of the Dighty was put out."
Councillors will be asked to approve a bid by local contractors Dundee Plant Co Ltd, which if successful would see work completed by the autumn. The total cost is expected to be £692,804.
Improvements to Glasgow's Cambridge Street cycling lanes to begin
Glasgow City Council will soon be starting work on Cambridge Street to enhance existing active travel infrastructure with the addition of a new, two-way cycle lane complete with soft segregation.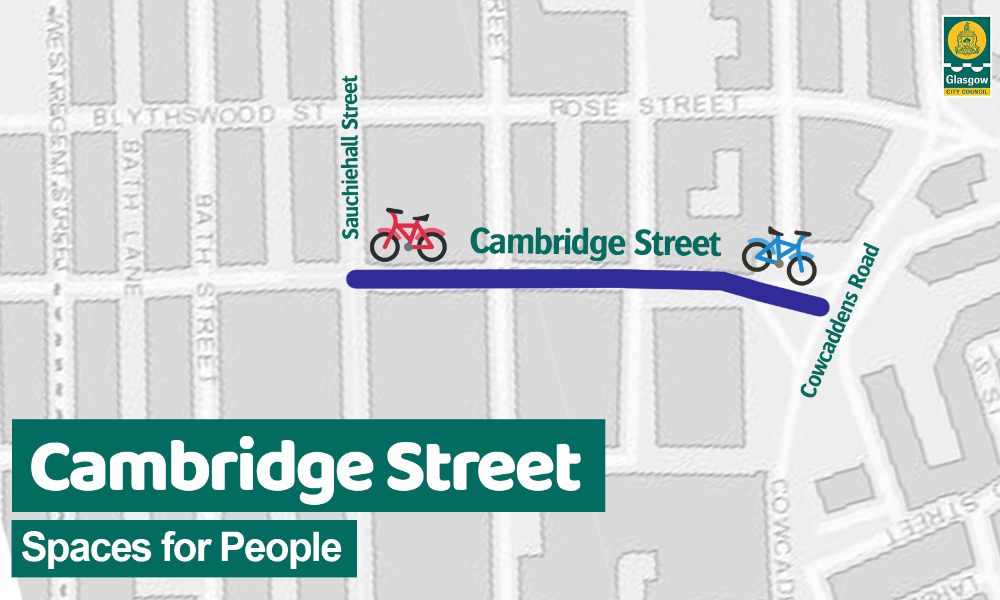 This city centre project is part of its Spaces for People programme which is providing additional space for physical distancing whilst out walking, wheeling and cycling during COVID-19. These new measures on Cambridge Street specifically aim to increase the practicality of active travel for everyday essential journeys, especially commuting, and encourage those who haven't previously considered cycling to give it a go.
The new infrastructure will be created by replacing the existing (advisory) uni-directional cycle lanes into a mandatory two-way cycle lane on the western side of Cambridge Street.
Additionally, and in anticipation of the forthcoming Underline project as part of the City Deal 'Avenues' programme, Cambridge Street will be reduced to one lane in each direction.
Informal community consultation to be launched on Galashiels Community Campus plans
An informal community consultation on the proposal to build a new secondary school in Galashiels will be launched later this month.
A dedicated website is being developed to provide the local community with information on the proposal and the opportunity to provide their views on the five options for the replacement of Galashiels Academy investigated by Scottish Borders Council.
The consultation will launch during week commencing March 15.
The council's preferred option is to locate a new 1,000-pupil community campus within the existing school boundary and a portion of the town's Scott Park. Demolition of the existing school buildings would follow as well as extensive landscaping work to expand the available greenspace for school and community use.
The initial consultation will be followed by the submission of a pre-application notice for planning purposes before finally the lodging of a full planning application. These latter two steps will include formal consultation with the community on site and building specific matters.
A statutory education consultation, focused on the educational benefits of a new school rather than the site or building itself, will also commence shortly.
The Scottish Government announced in December 2020 that it will provide funding support for the new community campus, supporting the ongoing costs over a 25 year period. The council will be required to provide the up-front capital costs of the building work.
The current aim is for the new campus to open in 2025.
Garnock Valley project jobs boost
Work to construct the Upper Garnock Valley Flood Protection Scheme is well underway.
The scheme aims to reduce flood risk to properties in Kilbirnie, Glengarnock and Dalry from the River Garnock, Powergree Burn and Rye Water.
The project is being delivered by contractor McLaughlin & Harvey and is bringing community benefits in line with North Ayrshire Council's Community Wealth Building Strategy.
For the project, the contractor committed to create new employment opportunities which has seen the creation of five full-time positions with three local residents benefitting from employment.
Windfarm money hits the right note
Money to restore a bandstand is one of three projects set to benefit from funding from the Renewable Energy Fund (REF).
Friends of Stonehouse Park will receive more than £100,000 to encourage greater use of the public park to complement the activities and promote the bandstand's use for musical, theatrical and social opportunities.
The Little Sparta Trust will also benefit from more than £40,000 from the REF, with the money going towards infrastructure upgrades which will help visitors find, access and learn about Little Sparta, an internationally acclaimed garden across seven acres of wild and exposed moorland created by poet, writer, visual artist and gardener Ian Hamilton Finlay (pictured above).
East Renfrewshire Council will receive almost £90,000 from the REF with the money going towards the continued management and maintenance of Whitelee Windfarm.
Ferry access improvements
Further improvements will be made on Scotland's ferry networks in the sixth round of awards from the Ferries Accessibility Fund.
Just over £72,000 of funding will go towards a number of projects to improve accessibility on-board vessels, as well as at ports and harbours. They include changing places facilities on board the MV Hebrides, upgrade of stair evacuation equipment on NorthLink ferries and provision of a passenger shelter and wheel chairs at Mallaig Harbour.
The awards are made on a match funding basis.
New Callander flood study seeks community's local knowledge
Stirling Council has embarked on an area-wide survey of historic flooding that has occurred in Callander.
Periods of heavy rain have caused flooding issues for residents, closing roads and car parks and impacting areas around community buildings.
The council is seeking to gather information about flooding across these various areas, whether the flooding was caused by high river levels, from surface water coming off the Crags or for other reasons.
An interactive form is available to share any historic information. Further information on the project is also available here.
Final phase of Cathkin View homes launched to market
The final phase at one of Cruden Homes' most popular developments in the West of Scotland has now been released for sale.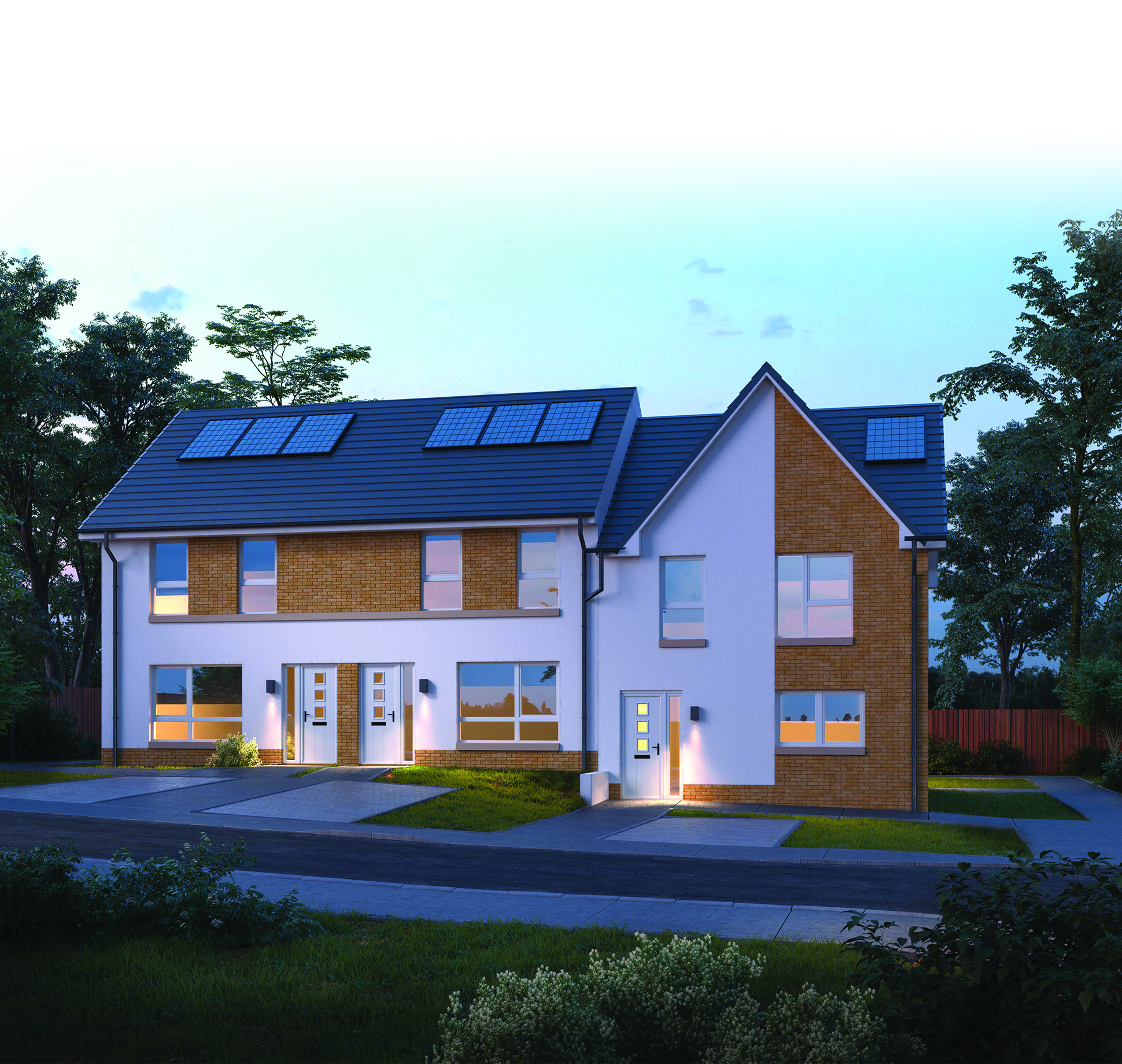 The last 16 homes have been unveiled, months ahead of schedule to match the huge level of demand since Phase 4 was launched in January of this year. The latest properties are now available for purchase off-plan, offering buyers their last chance to secure a desirable property in the popular Cathkin View development, on the South Side of Glasgow.
Homebuyers can choose from a selection of contemporary kitchens, fitted wardrobes and tiling, together with monobloc driveways and turfed back and front gardens – all included in the price. The Scottish Government's First Home Fund, which contributes up to £25,000 towards the cost of buying a property through a shared equity scheme, is also available to support eligible buyers.