Building Briefs – May 17th
---

---
Stewart Milne Homes named as property awards finalists
Stewart Milne Homes has been named amongst the finalists in one of Scotland's most prestigious property awards.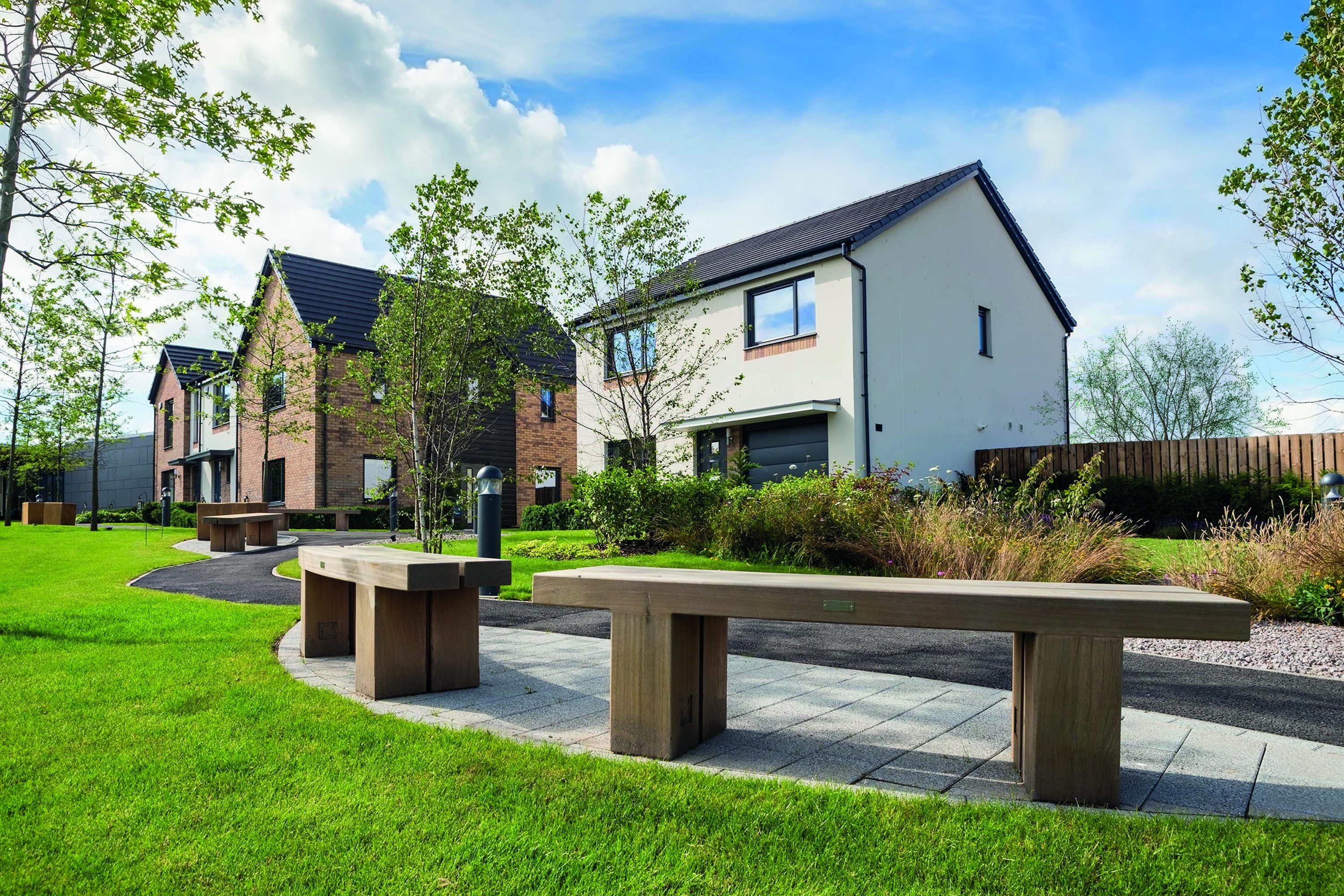 The housebuilder has been shortlisted in three categories in the forthcoming Scottish Home Awards 2019, which will be announced next month.
Regency Place at Countesswells has been shortlisted for 'Large Housing Development of the Year'. Last year the community – which is characterised by the quality of the homes and attention to detail – was also named 'as 'Private Development of the Year' by industry body, Homes for Scotland.
The vibrant neighbourhood which is part of Aberdeen's newest community features a discerning selection of homes ranging from two bedroom mews through to five bedroom detached homes to cater for a range of lifestyle from those taking their first steps on the property ladder through to those looking for a spacious family home.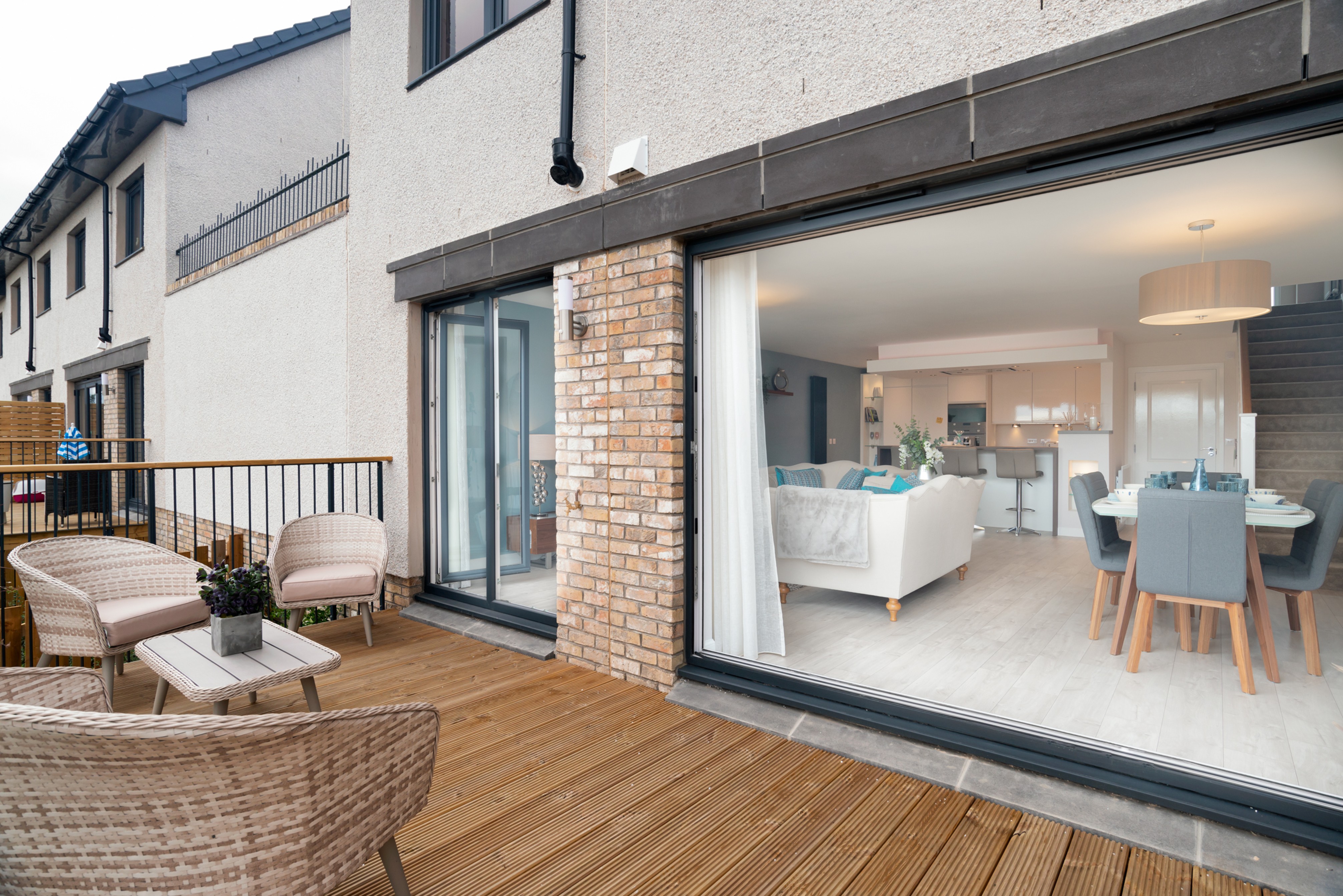 The stunning Long Cairn at Den View in the leafy enclave of Kingswells has been shortlisted as 'House of the Year' and is also a finalist in the category for the 'Showhome of the Year'.
The popular home was created with flexibility at the forefront of the mind and is designed to grow with the buyer and to meet the different demands of family life. The home can be personalised to suit the specific needs of the owner who can choose between two or three floors and either three or four bedrooms.
The winners will be announced at an industry dinner in Glasgow on Thursday, 13 June.
Scottish housing market 'defying headwinds'
Transactions and values in Scotland's housing market have started 2019 at levels consistent with the previous year, despite the potential proximity of Brexit, according to Rettie & Co's Research Team's latest report.
John Boyle, Rettie & Co's director of research and strategy, said: "While there is some evidence of a headwind in the market relating to the unknowns of Brexit, Scotland is outperforming wider UK trends and its major centres have many positive drivers underpinning demand. Without the fog of Brexit, the market outlook looks strong in terms of its key fundamentals, but Brexit still remains the big unknown in terms of its final form and wider impacts."
House prices rose 3.7% in 2018, with Edinburgh (6.6%) and Glasgow (5%) outperforming national averages. Rettie & Co's Research Team says, "house price growth is being supported [in 2019] by supply and demand imbalances in prime, urban and family markets".
In relation to Land and Buildings Transaction Tax (LBTT), returns for Q1 of 2019 are up by approximately 1,100 transactions against Q1 of 2018, although total revenue has fallen by 5.8%.
Andrew Meehan, associate director of research at Rettie & Co, said: "There are some signs of the top end of the market cooling in early 2019, which has impacted on Government LBTT revenue, down nearly 6% in Q1 2019 against the previous year."
Glasgow aims to become UK's first 'Net Zero' city
ScottishPower and Glasgow City Council have revealed a "bold new vision" to transform Glasgow into the UK's first 'Net Zero' city.
With Scotland having set itself a target of net zero carbon emissions by 2045, the two organisations will start work on a range of programmes to ensure the country's largest city reaches this target first.
Glasgow has already established the first Low Emission Zone outside of London, while the UK's biggest onshore wind farm, Whitelee, which is owned by ScottishPower, is on the outskirts of the city.
The focus will now turn to other parts of Glasgow's economy that can be decarbonised such as transport and heating, as well as continued investment in the electricity grid to support the increasingly low carbon city.
One of the key areas of focus over the next 10 years will be on electric vehicles. Over 70% of Glasgow's residents live in flats with no personal off-street parking. This creates challenges to install chargers that can easily and regularly be used by residents.
ScottishPower is planning a charging system that overcomes this challenge and becomes a template for other cities across the UK facing similar problems. This will include workplace and public charging locations where people can charge away from home and in rapid time. Sites for these locations are already being assessed.
Beyond Glasgow, ScottishPower reiterated its call to speed-up the development of onshore wind across the country.
Green light for Tarbert road junction work
Work to improve the junction at Barmore and Garvel Roads in Tarbert will begin later this year after Argyll and Bute Council's policy and resources committee approved the plans.
The improvements to the junction were drawn up under the council's £3 million Tarbert and Lochgilphead Regeneration Fund and will result in it being easier for vehicles to enter and exit Garvel Road in all directions, while also improving visibility and safety at the junction.
In turn, this will make further development possible along Barmore Road, including allowing Tarbert Harbour Authority to progress their proposals for development of their land and construction of a new car park.
A realigned junction will be provided where Garvel Road joins the A83 Barmore Road. It will be delivered by the council's operations team, with the policy and resources committee having allocated a budget of up to £295,000 which includes significant contingencies for any unforeseen expenses.
A draft timetable for the work anticipates that it will be carried out between September and November 2019.
Highland Council to extended Grantown Conservation Area
The Highland Council has given the green light for the boundary of the Grantown-on-Spey Conservation Area to be extended to encompass buildings contemporary with the Georgian foundations of the town with the later Victorian and Edwardian expansion.
The Conservation Area Appraisal has been supported by a project Steering Group involving local members, The Grantown Society, Cairngorm National Park, the local community council, the Grantown Initiative and Voluntary Action Badenoch and Strathspey.
A report presented to the council's environment, development and infrastructure committee follows a six-week public consultation and takes account of comments received during this process.
As well as an on-line portal to capture comments a public drop event held in the town last year was well attended and gave people the chance to ask questions and get answers on how the changes to the conservation area boundary may affect them.
The appraisal will be used to inform the future management of the conservation area and will be material consideration in any relevant future planning decisions.
Construction completed at largest offshore wind farm
The last of 84 offshore wind turbines have been commissioned at Beatrice, Scotland's largest offshore wind farm, which has been completed on time and under budget after three years of construction.
Beatrice Offshore Windfarm Limited (BOWL) is a joint venture development led by SSE Renewables (40%), Copenhagen Infrastructure Partners (35%) and Red Rock Power Limited (25%).
The final 7MW Siemens Gamesa turbine was installed in the Outer Moray Firth, around 13km off the coast of Caithness, bringing the site's total installed capacity to 588MW – enough to provide clean, low carbon energy to over 450,000 homes.
Each of Beatrice's 84 turbines, at 188m from sea level to blade tip, stands taller than the London Eye and Beatrice is the largest offshore wind farm in the world to use jacket foundations. These jackets weigh around 1,000 tonnes each and are the deepest water fixed foundations of any wind farm in the world, installed in water depths of over 56m.
As the Beatrice's majority shareholder, SSE Renewables led on the construction process and will manage operations and maintenance from a new base in Wick, having invested over £20m in the coastal town to redevelop the harbour front and renovate two 200-year-old Thomas Telford buildings that will soon become home to up to 90 long-term members of staff.
Glasgow pupils see career in construction adds up
More than 30 pupils from a school in Glasgow enjoyed a morning in the sun – while learning about life on a construction site.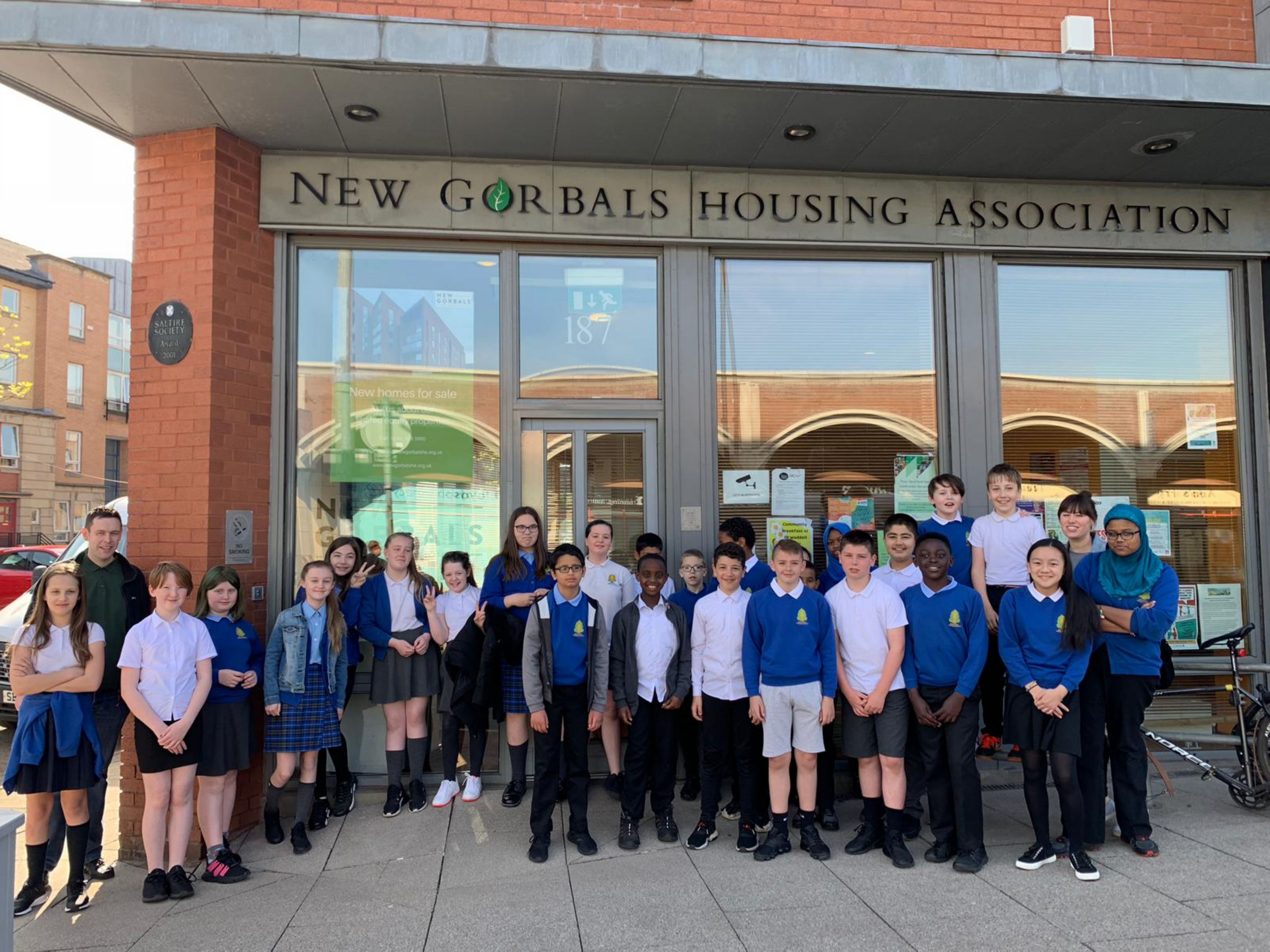 The Primary Seven pupils from Blackfriars Primary School paid a visit to Laurieston Living, a regeneration area in the Gorbals area of the city. As part of the visit, the P7's learned how the subjects they use every day can be put into practice on a busy site and how varied a career in construction can be.
Developed by housebuilder Urban Union, Laurieston Living – which welcomed its first residents in 2014 – is a community which is continuing to grow. Community engagement is a key element of Urban Union's approach, with a formal partnership in place with Blackfriars Primary School which will see quarterly site visits from pupils.