Building Briefs - May 22nd
---

---
Stornoway port authority keen to preserve Oliver's Army legacy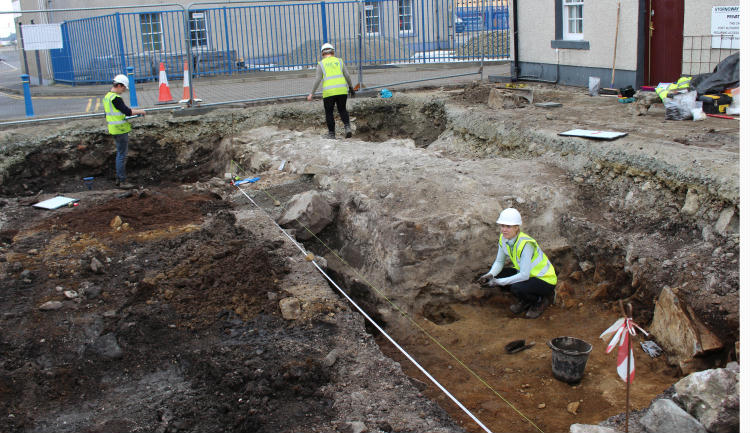 Stornoway Port Authority is re-thinking its future plans to help preserve a piece of the town's history.
The authority has postponed a project to extend its office at Amity House on Esplanade Quay, close to the ancient centre of Stornoway, after archaeological investigations revealed remnants of a substantial and historic stone wall on the site.
Experts believe the structure, more than 2.5m thick and 1.5m tall, is part of a medieval fort built by Oliver Cromwell's army in the 17th century and occupied by a garrison of English soldiers for around a decade. They say the find has the potential to impact evidence from early periods of the town.
The office extension was proposed to cater for new staff as the Port Authority develops its 20-year Master Plan which will bring substantial economic benefits to the islands. Alternative accommodation has now been identified and the potential for additional office space in another location may be re-visited at a later date.
Alex Macleod, Stornoway Port Authority's chief executive, said: "This is a significant, historic find and an integral part of the town's past. We are keen to preserve this medieval discovery for future generations.
"As the Master Plan progresses, the Port will need additional office space. However, our current priority is to advance projects, including the new marina and deep-water port, that will stimulate new economic growth for our community which themselves will also be part of Stornoway's story in time."
Mary Peteranna, of AOC Archaeology, said: "We have uncovered one section of a substantial wall surviving up to 1.5m high. The wall face is very well-built and comprised a battered, or slightly sloping outer face; and this, together with its breadth of about 2 metres, tells us that it's not just a building wall. The structure was built for a more substantial purpose, and we believe it formed part of the Cromwellian defensive rampart."
Evidence of such a building had been discovered while digging for drains adjacent to Amity House in 1919 as mentioned in W.C. Mackenzie's "Book of the Lews: The story of a Hebridean Isle" but no further investigation had been done until now.
£350k for crofter's home improvements
The Scottish Government has provided a group of Scottish crofters with £350,000 to help build or improve croft housing.
Rural Economy Secretary, Fergus Ewing, announced the latest tranche of funding through the Croft House Grant Scheme.
"I am clear that attracting people, particularly young people, to our remote and rural communities is essential for their longterm sustainability and, as such, high-quality housing is essential," said Mr Ewing.
"This latest award of £350,000 will make a real difference to the 10 successful applicants and their families. It also means that we will have supported more than 950 crofters and their families since 2007 to help achieve the full potential of their crofts and generate economic activity."
He said since its inception in 2007, the scheme had provided more than £19 million to help crofters upgrade housing or build new homes.
"I am determined to continue to help people in crofting areas, which the Croft House Grant has a proven track record of doing," added Mr Ewing.
M-Pact make an impact as they take on the Tough Mudder challenge to raise thousands for charity
There are some real sparks of enthusiasm in Edinburgh building services specialist M-Pact Group and they are about to bring a charge of electricity to one of Scotland's toughest sporting events as they wire in to the Tough Mudder challenge.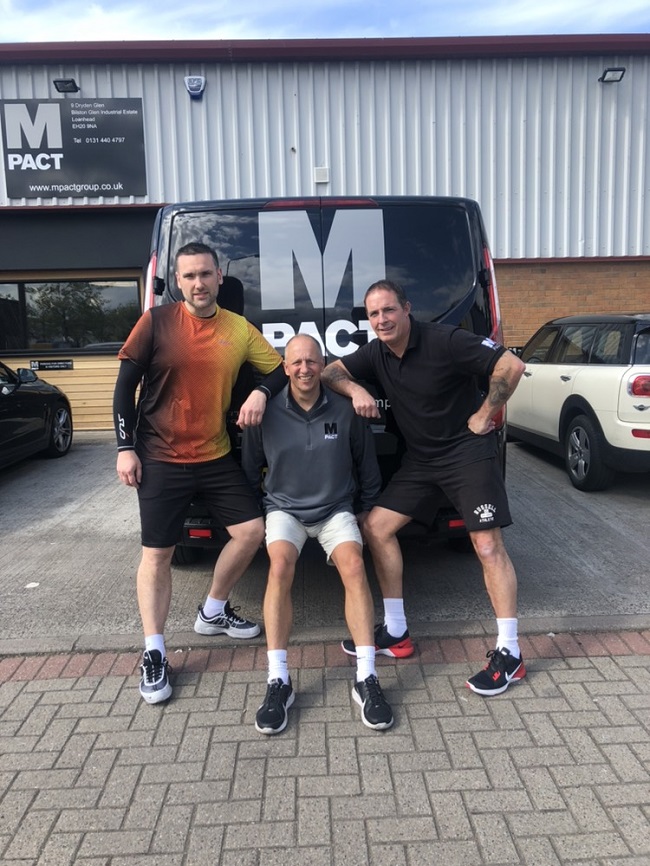 Thirteen big-hearted staff from the Loanhead-based electrical contractor – that's 20% of the 65-strong-workforce – will be putting their best foot forward on June 15 this year in the gruelling eight-to-10 mile race against hundreds of other competitors.

They will be getting down and dirty at Drumlanrig Estate in the Scottish Borders, home of the Duke and Duchess of Buccleuch and braving challenges such as electric shocks, the ice pool and the Ninja Ramp, a steeply-angled slope up which they have to run.

But their mud-spattered efforts will be worth it as they take on the physically and mentally draining assault course to raise much-needed cash for Lupus UK www.lupusuk.org.uk and Hopscotch, www.hopscotch-charity.org, which provides respite breaks for vulnerable children.

Directors of M-Pact (Matthew and Claire Wright, Paul and Andrea Wringe), said they are thrilled to be supporting both worthy causes and are immensely proud of all their staff who will be participating in the event. Matthew and Claire will also be tying on their running shoes to take part in the Challenge for the first time along with directors Dean Stevens and Mike McGuire and other office staff.

Claire said: "I love running anyway and the Tough Mudder is as tough as it gets. I don't know if I'm looking forward to it or dreading it but the main thing is that we raise as much as possible for these good causes.

"The issue of Lupus is close to our hearts as a family and Hopscotch really stood out as a charity which is changing a lot of young lives. If we could raise £5,000 to £6,000, we would be delighted but if we could push it up to five figures, we would be ecstatic."

The multiple award-winning company has a track record of generous charitable activity. It donates to Women's Aid East and Mid Lothian each Christmas and Easter and it held a Great M-Pact Bake-Off in aid of Comic Relief.

Paul Wringe said: "Our staff really go all out to support worthy causes in the local area and nationally and they are really pulling out the stops with this one. There is a lot of training going on and I know that they will put their hearts into it."
Free forum event for Highland landlords
The Highland Council, in partnership with Under One Roof Scotland, are inviting all private landlords to a special seminar specifically to look at issues surrounding common repairs and building maintenance in flats and how to deal with any problems that may arise.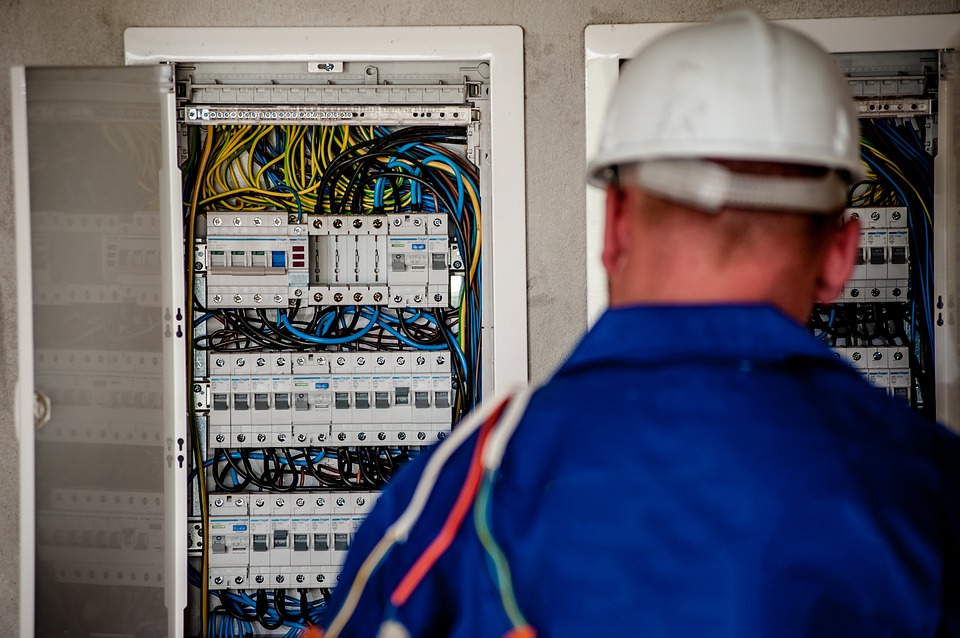 Under One Roof Scotland is an impartial online information site for flat owners and their advisers. It covers all aspects of tenement management and legislation and has technical information on buildings of all ages and types. It is funded by a partnership of organisations including local authorities, Historic Scotland, Property Managers Association Scotland, Scottish Federation of Housing Associations and the Scottish Government.
The free seminar will take place on Saturday 29th June 2019 at Inverness Town House from 2-5pm and is one in a series of such events taking place across Scotland.
The session will provide private landlords with information and advice on their rights and responsibilities, how to deal with any problems surrounding common repairs, knowing what works to prioritise and getting co-owners to pay.
Tickets are limited and available via TicketSource.
Any landlords unable to attend the Inverness event are very welcome to book into any of the other Under One Roof seminars taking place across Scotland.