Building Briefs – May 22nd
---

---
Kirsty Bashforth to step down from Kier Group board
Kier Group has announced that Kirsty Bashforth has informed the board of directors that she will not seek re-election as a non-executive director of the company at its AGM in November.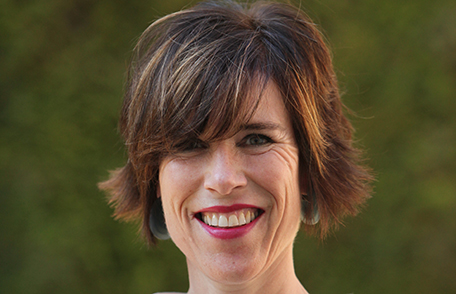 Ms Bashforth will stand down from the board with effect from the conclusion of that meeting.
Ms Bashforth joined the board in September 2014 and has served as a member of each of its committees. She has been the chair of the board's safety, health and environment committee since November 2018.
Matthew Lester, chairman of the board, said: "I look forward to continuing to work with Kirsty over the next few months and, in the meantime, would like to thank Kirsty for her service in almost six years on the board. In particular, as the chair of the SHE committee, Kirsty has overseen the company's continuous focus on its key priorities of safety, health and the environment."
Culloden holiday village plans resurface
Proposals for a holiday village near Culloden Moor are back before Highland Council once more, little more than a year after they were refused.
Inverness Paving wants to build a four-star, £1 million holiday village with 13 lodges, a 100-seat restaurant and cafe and shop at the former TreeTops riding centre in Faebuie, a mile-and-a-half from the site. The chosen location was reputedly the staging ground for government troops preparing to do battle against Bonnie Prince Charlie's Jacobite army.
An initial application was refused by the council under delegated powers on the grounds that it would not "preserve, enhance or develop" the wooded site, citing both the Highland-wide development plan and the Culloden Muir conservation area.
At the time there were 87 objections to the development, including those from historical societies and organisations.
The revised application, submitted earlier this month, has attracted a further five objections from members of the public on grounds of the site's historic importance, a "poor archaeological report" and the development's "ecological impact".
Historic Environment Scotland has not objected.
Study launched into potential new train stations between Laurencekirk and Aberdeen
An £80,000 study has been launched into the potential creation of new train stations between Aberdeen and Laurencekirk.
The north-east regional transport body Nestrans has secured £80,000 from Transport Scotland's Local Rail Development Fund (LRDF) to carry out the assessment.
Further proposals unveiled to support struggling homeowners
The Financial Conduct Authority (FCA) has announced proposals which will continue support for customers who are struggling to pay their mortgage due to the coronavirus pandemic.
The proposal outlines the options firms will be required to provide customers coming to an end of a payment holiday, as well as those who are yet to request one. For customers yet to request a payment holiday, the time to apply for one would be extended until October 31.
For those who are still experiencing temporary payment difficulties due to coronavirus, firms should continue to offer support, which could include extending a payment holiday by a further three months.
Newton Property Management plans raft of measures to boost purchaser confidence
Property factors Newton Property Management has urged the sector to do all it can to help get the housing market back on its feet.
The firm is bringing in a raft of measures it hopes will do their bit to help return purchaser confidence to a market badly hit by the lockdown.
Its chairman Stephen O'Neill hopes that such a move will offset the crippling effects of the COVID-19 lockdown.
Mr O'Neill said that when circumstances allow, and if given instructions by housebuilders, Newton plans to offer one year's free building insurance for flat purchasers; reduce management fees for flats by over a third in the first year and slash management float deposits (typically between £250 and £500) to £100.
He said such a move is aimed at reigniting interest amongst buyers as soon as lockdown starts to ease and would halve factor outlays for buyers of new apartments in the first year.