Building Briefs - November 27th
---

---
Public engagement on Ravenscraig project
A public engagement exercise is underway on plans for a new road with connected active cycling and walking links between Ravenscraig and Motherwell.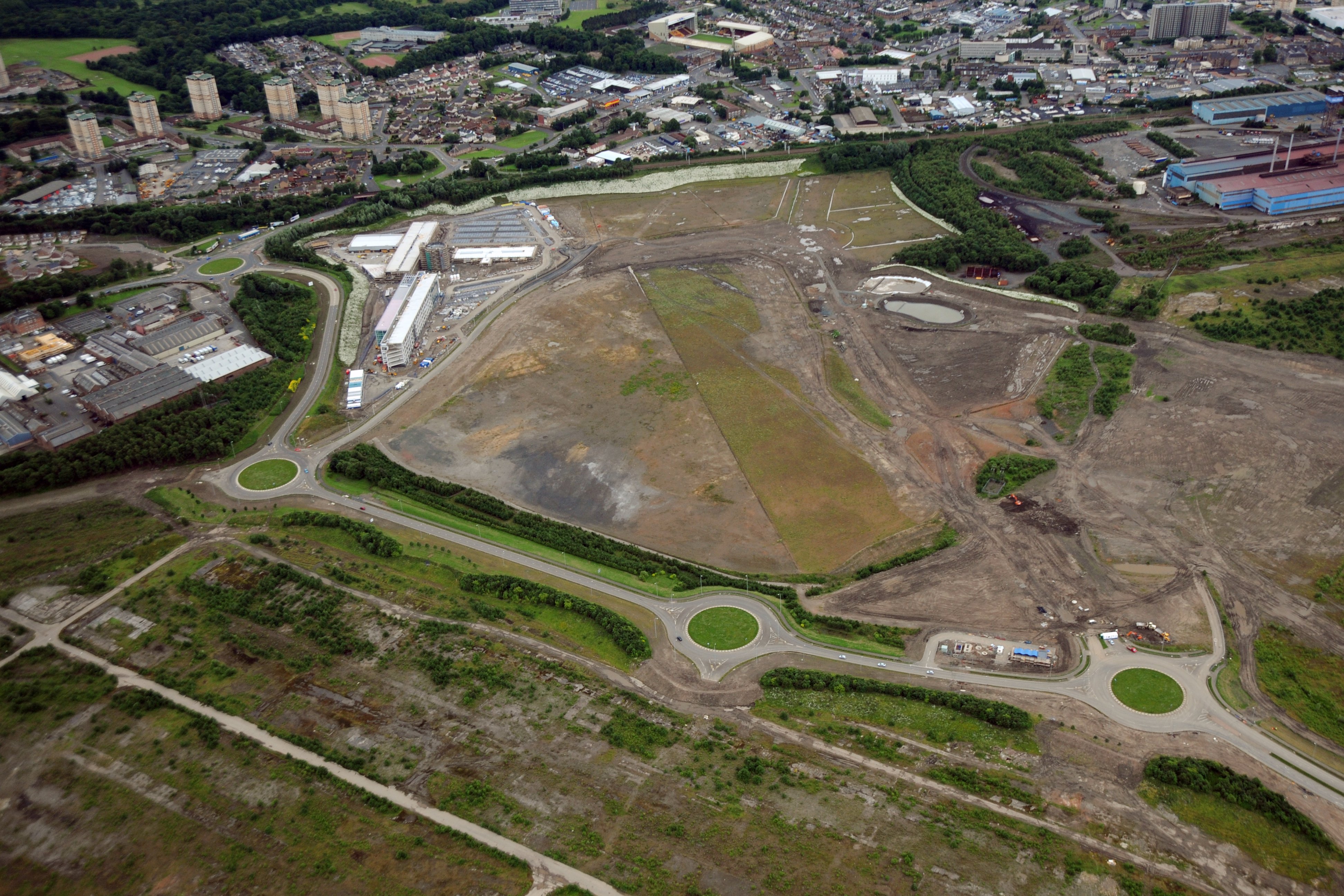 North Lanarkshire Council is asking the public for their comments on the £127.2 million Ravenscraig Access Infrastructure (RIA) project, which is being funded by the council and Glasgow City Region City Deal.
This will see a new road constructed and improvements made to the existing road, cycling and walking routes to support the development and regeneration of Ravenscraig.
The plans include a new dual carriageway from Ravenscraig Regional Sports Facility to Motherwell; a new bridge crossing under the railway; a new junction at Airbles Road/Windmillhill Street; completing the dualling of Airbles Road, and improved walking and cycling links throughout.
Details on the project and how to give feedback are on the council's website.
Consultation opens for transportation links to Wellington Road and Aberdeen South Harbour
A public consultation has started into two parallel studies for transport links to Aberdeen South Harbour and Wellington Road.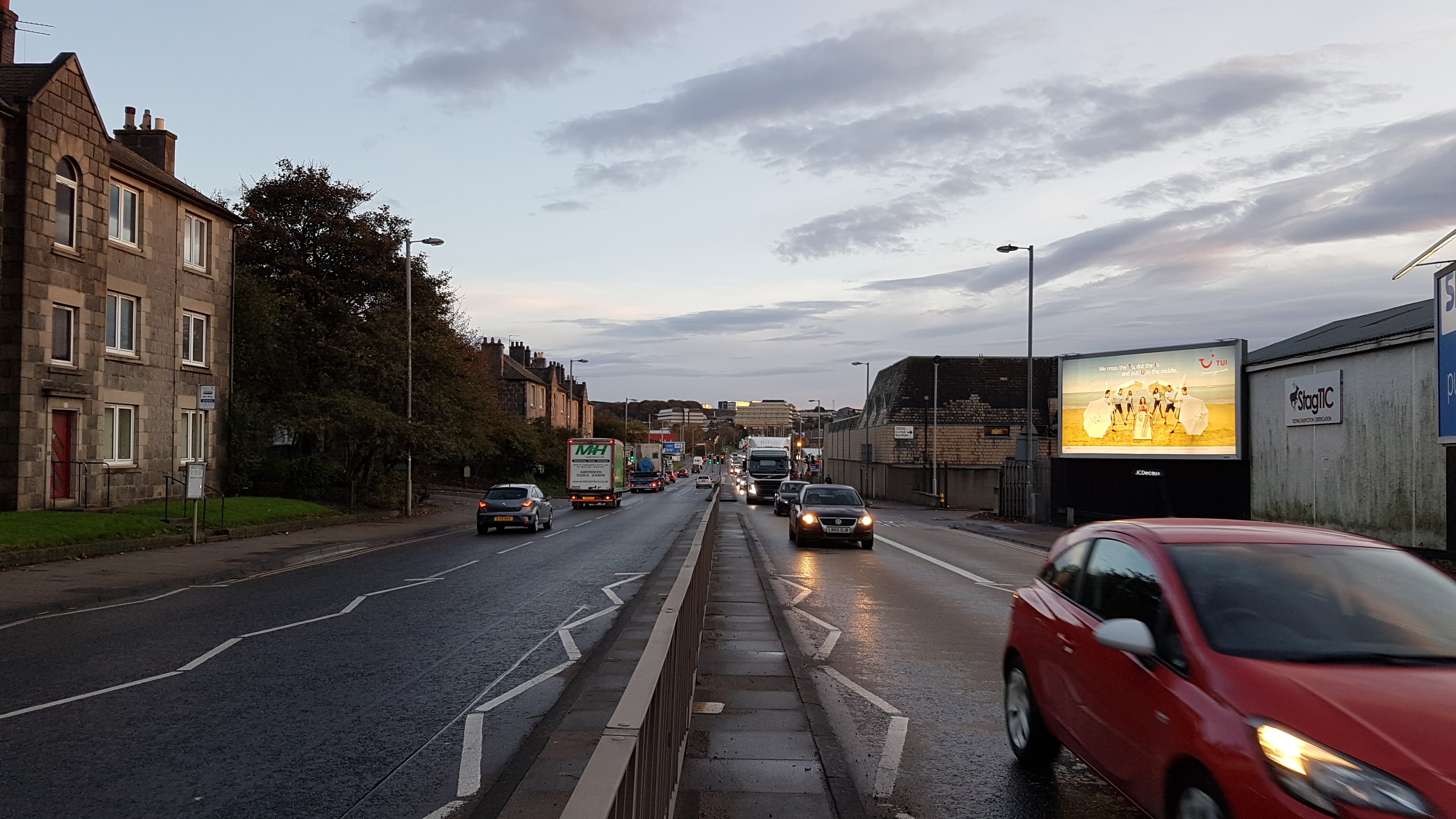 The two studies - external transportation links to Aberdeen South Harbour and Wellington Road multi-modal corridor study - are being held at the same time due to the close relationship and overlap in terms of location and option development.
As above, over the last 18 months, Aberdeen City Council worked with partners to appraise options through the STAG appraisal process for both studies.
The next stage in the process is engaging with local stakeholders and members of the public to seek views on the likely impacts of the options for each study on individuals and businesses to assist the city council in maximising the opportunities which the studies present locally, regionally and nationally.
The opening of the new Aberdeen South Harbour will have a significant beneficial economic impact on Aberdeen and the wider region. The Aberdeen City Region Deal includes funding provision to improve the transport infrastructure and connectivity to the harbour, in order to maximise these economic opportunities. These opportunities include the direct benefits of enhanced berthing and dockside capabilities, but also the proposed Energy Transition Zone and the future additional tourism from the berthing of large cruise ships.
In recognition of this, a STAG (Scottish Transport Appraisal Guidance) appraisal is being progressed with the aims of examining transport connectivity to and from the site and identify and appraise appropriate transport options to support the new harbour and wider transport network. Works to be delivered during the construction and initial operation of the Port are already committed. This study therefore focusses on the additional transport infrastructure required beyond the initial period and includes consideration of anticipated changes to the traffic on the network, and it's distribution to the surrounding area.
Aberdeen City Council officers have also studied the Wellington Road corridor to identify improvements and have now produced several options.
The STAG Part 2 appraisal considers the road, public transport and active travel options identified and approved from the STAG Part 1 reporting process, to a more detailed and quantified level of appraisal.
The consultation for both studies, which ends on 16 December, is available on the council's website.
Project wish list will help developers improve local communities
East Renfrewshire Council's contractors and suppliers will now be able to support improvement projects directly requested by local communities.
A project wish list has been created as part of the council's community benefits initiative, where suppliers who win any major contract must commit to supporting local causes through community enhancement, training and employment opportunities, work placements, school curriculum support and business supply chain development.
And now the council is asking residents to put forward worthy projects in their local community to be added to the wish list which will then be put forward to contractors and suppliers to choose from.
Any community group, including charities, schools and services, can submit online the cause they would like supported and it will then be displayed on the Council website. Contractors will be directed to this when preparing their contract bid and upon contract award. All relevant suppliers have a number of community benefit points to deliver as part of their contract and they will be asked to select from the wish list to fulfil this obligation.
Read about the wish list and submit a cause.
CBRE research reveals 'true picture' of Glasgow office market
Real estate advisor CBRE has revealed findings from an extensive research project on Glasgow's office market stock, the first time a detailed analysis of the market has been done which includes the total amount of office space across the whole city.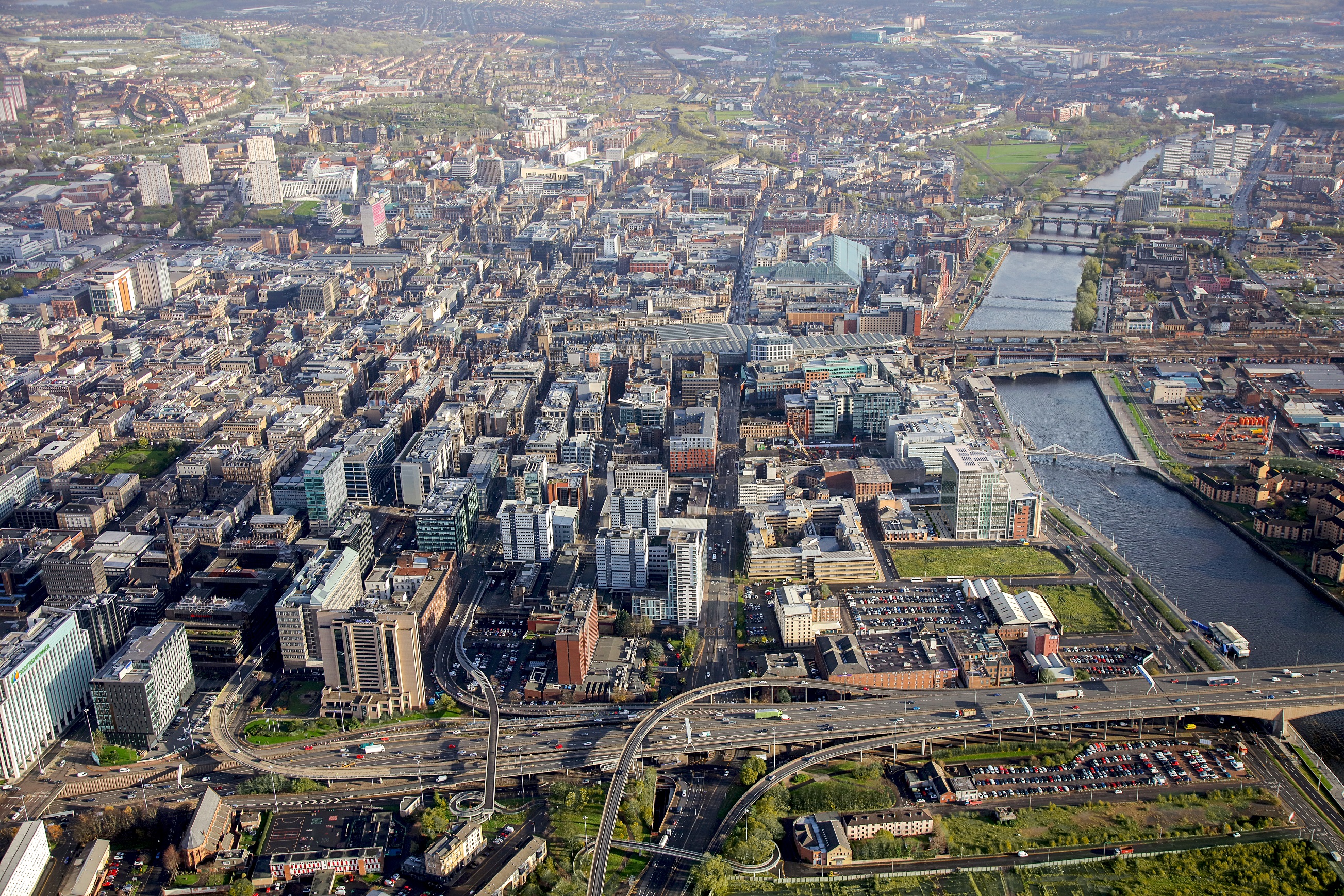 The report shows that there is currently a total of 22.4 million sq ft of office space in the city, making it Scotland's largest office market and pushing it onto a platform with the likes of Manchester and Birmingham. However, of that space, only 6,400 sq ft, or 0.02%, of Grade A space (out of a total 2,067,464 sq ft) is currently vacant.
While there is more Grade B availability at 1,581,282 sq ft, or 7.05%, (of a total of 15,028,313 sq ft), the bottom end of the market is also under pressure with just 0.28% of the total Grade C space (5,328,086 sq ft) currently empty, equivalent to 631,129 sq ft.
In Glasgow, there is currently 1.4 million sq ft of office space under construction however 81% of that is already pre-let or pre-sold to occupiers such as Barclays, HMRC, Virgin Money and JP Morgan.
Shetland Space Centre secures £1.43m investment from Wild Ventures Limited
The Shetland Space Centre has secured a £1.43 million investment from Wild Ventures Limited.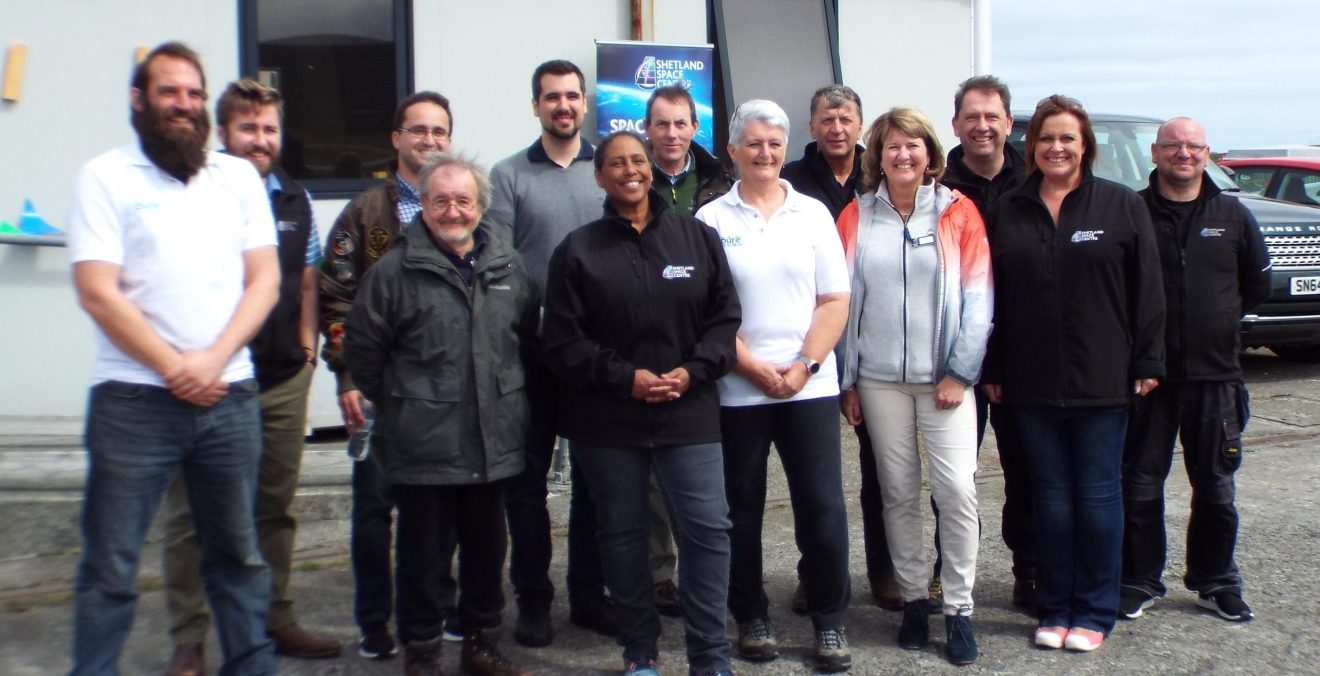 It follows the UK Space Agency's announcement last month that Lockheed Martin is transferring its satellite launch initiative to Unst to deliver long-term value for the industry and help establish a sustainable, commercial launch market as part of the UK's spaceflight programme – LaunchUK.
Wild Ventures Limited is a sister company to Wildland Limited formed to facilitate direct investment into projects with potential long term economic benefits for Scotland's rural areas.
Wild Ventures Limited has looked at all the prospective Scottish spaceport sites and they believe that the Shetland location combined with its business model affords the best chance for sustainable success for Scotland and the UK.
Dirtpot Corner improvement scheme wins national award
A scheme which improved a well-known stretch of the A72 road has won a national award.
The Dirtpot Corner improvement works won a Ground Engineering UK Award in a virtual ceremony earlier this month.
The £2.2 million project resulted in the Corner near Cardrona being widened by three metres and resurfaced, with a new retaining wall structure installed alongside the River Tweed. The striking structure also saw modern road safety fencing and a steel parapet installed.
The scheme began in August 2018, with foundations for the new six metre high stone faced wall completed before the winter.
The wall was then built up to allow the safety parapet to be accommodated and road widened and re-surfaced.
The improvements - which were carried out by SBc Contracts – aims to reduce the traffic incidents, particularly issues with heavy goods vehicles meeting at the corner, reduce on-going maintenance costs and improve its safety record.
A key aspect of the scheme was that it utilised an innovative structural design in order to allow construction work to be undertaken from the river bank. This was considered the best option in order to reduce the environmental impact, cost of the project and minimise the impact on road users, with Dirtpot Corner closed for only two days throughout the 11 months of the project which was completed in July 2019.
The scheme was designed and managed by Scottish Borders Council, alongside SBc Contracts, Albion Drilling Group, MHB Consultants and Maccaferri.