Building Briefs – October 11th
---

---
Energy milestone helps deliver green boost to Scotland's water
Scotland's water and waste water works are being powered by more self-generated renewable energy than ever before in a significant step towards reductions in carbon emissions.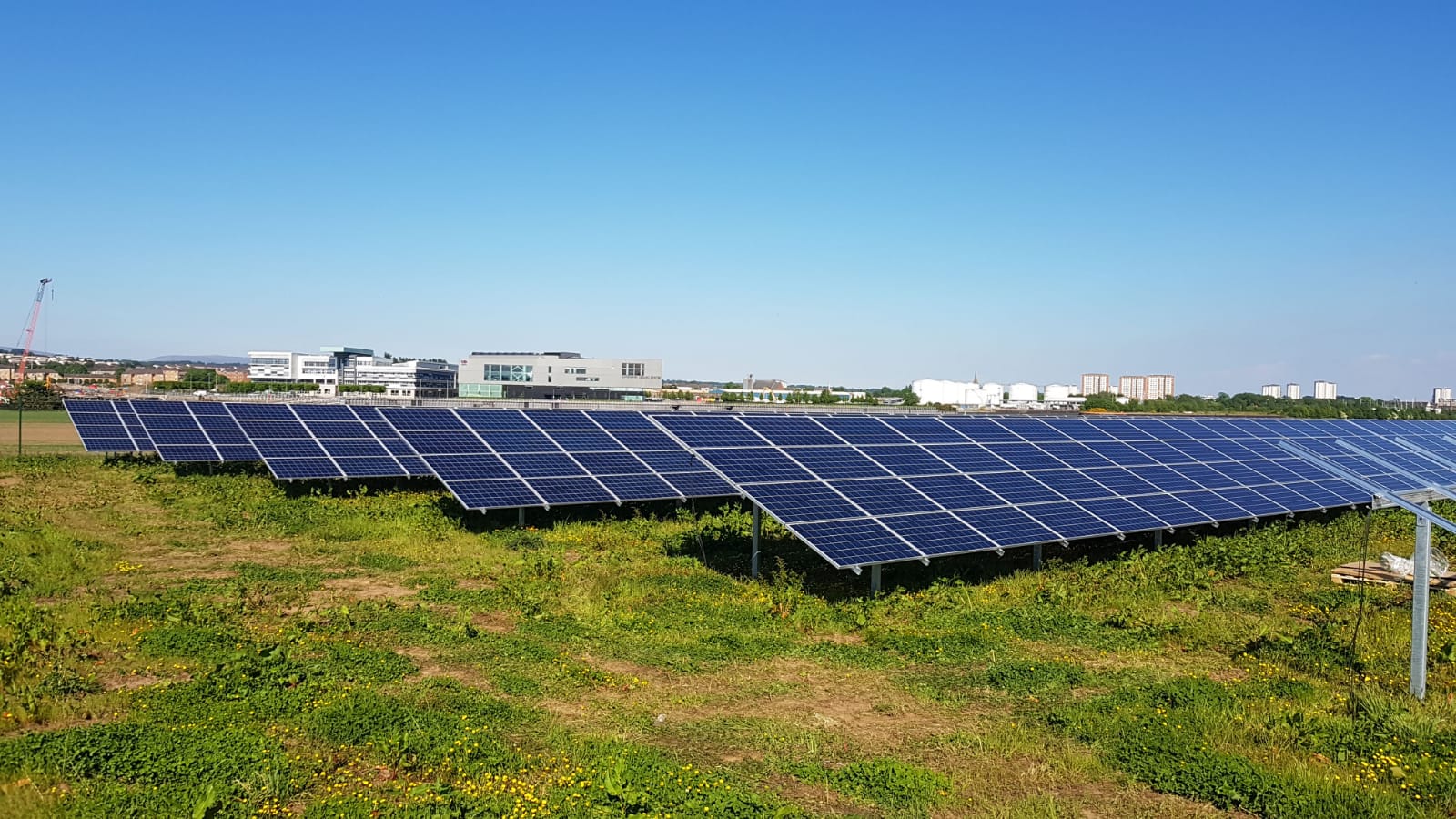 A growth in the number of sites across the country which have become self-sufficient through the use of hydro, wind, solar and waste conversion means last year Scottish Water used less power from the national grid.
Over the past six years, Scottish Water has increased renewable energy self-generation capacity to 63 Gigawatt Hour (GWh) per annum – three times the capacity available in 2013.
With more than 70 of the country's water and wastewater treatment works now either self-sufficient or partly sufficient in their power requirements, combined with a range of energy efficiencies being achieved across the organisation, Scottish Water is achieving regulatory renewables and energy targets ahead of schedule.
There are now 38 hydro turbines, 20 sites with small-scale wind turbines installed, 42 solar schemes, four Combine Heat and Power plants and three biomass boilers.
Figures highlighted by Scottish Water during Climate Week show that the national water and waste water services provider now self generates 35 Gigawatt hour (GWh) per annum of energy – enough to power around 11,000 homes a year.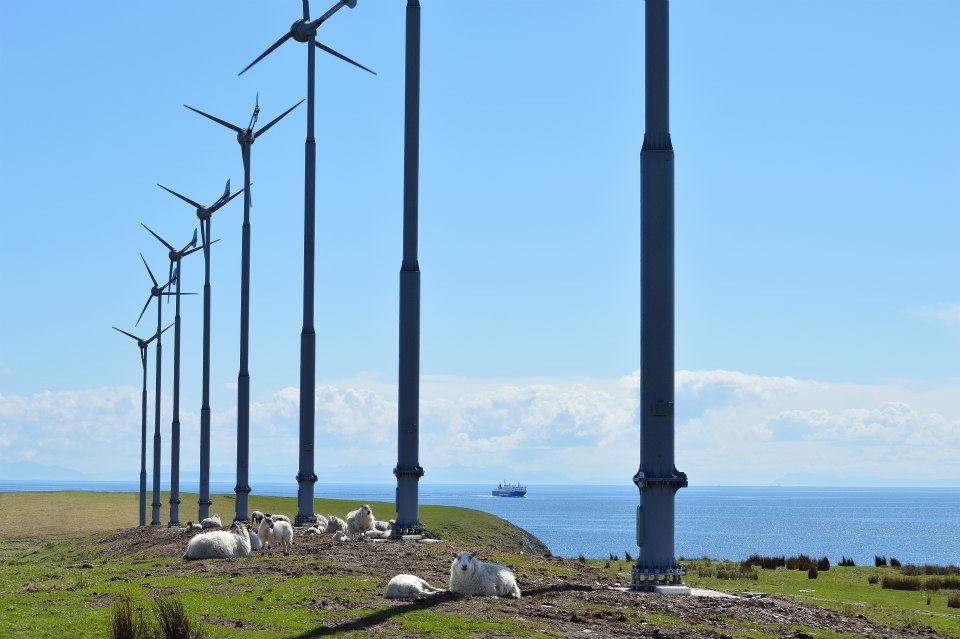 Scottish Water is one of the biggest users of electricity in the country and consumes about 440 GWh per year of grid electricity at its sites. The organisation is committed to becoming net zero by 2040, five years ahead of the national milestone.
Scottish Water Horizons, the utility's commercial business that works to encourage growth and invest in renewable technologies, has made a significant contribution to Scottish Water's renewable programme.
Scottish Water has also cut its overall carbon footprint with an increase in energy efficiency at many of its sites – and has achievement its renewables and energy efficiency target two years ahead of target.
This was done by hosting third-party private generation, including large-scale windfarms, along with working with local communities and land-owners, to identify suitable Scottish Water sites which can purchase power via private wires from local community-owned renewable assets
In 2015 the utility announced plans to save 17.5GWh by 2021 – the most ambitious energy saving drive it had ever undertaken. As well as reaching this target ahead of time it has brought about the savings under budget.
Scottish Water's operational carbon footprint for 2018/19 was 13% lower than the previous year. Overall, its footprint has fallen by 41% since 2006/7.
Hat-trick of Highland openings for hotel group
A new country hotel has opened its doors in the Scottish Highlands, the third for hotel group Black Sheep Hotels.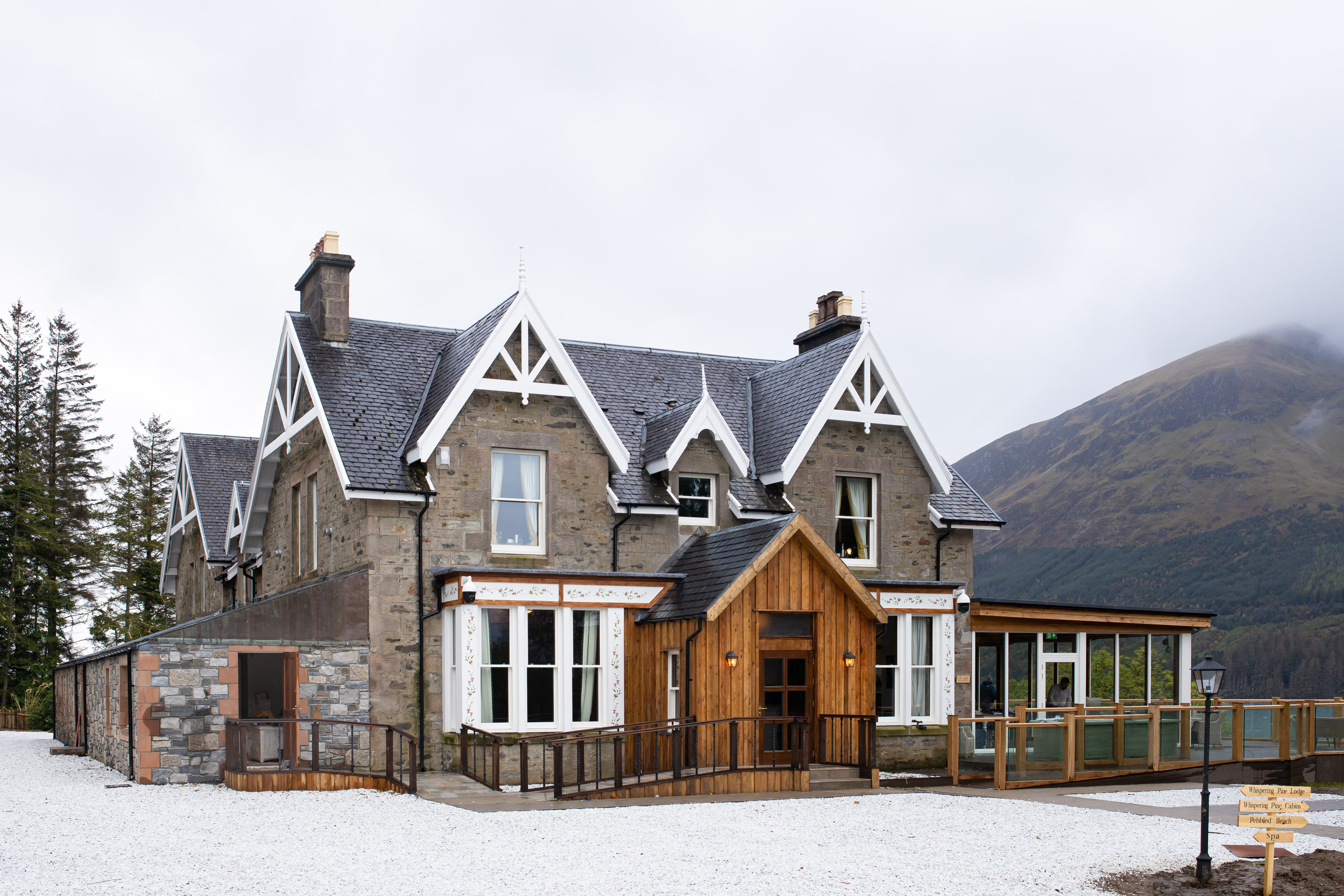 The former Letterfinlay Lodge at Spean Bridge, which played host to stars including Hollywood actor Burt Lancaster and jazz musician Stéphane Grappelli has undergone extensive refurbishment and has re-opened its doors as the Whispering Pine Lodge.
Black Sheep Hotels group is a collection of Highland country hotels and the opening of Whispering Pine Lodge follows the recent opening of The Cluanie Inn at Glenmoriston and Rokeby Manor (formerly Craigard Guest House) at Invergarry.
The hotel, originally a hunting lodge built in the 1800s, is situated on the banks of Loch Lochy and is ideally located to explore the Highlands.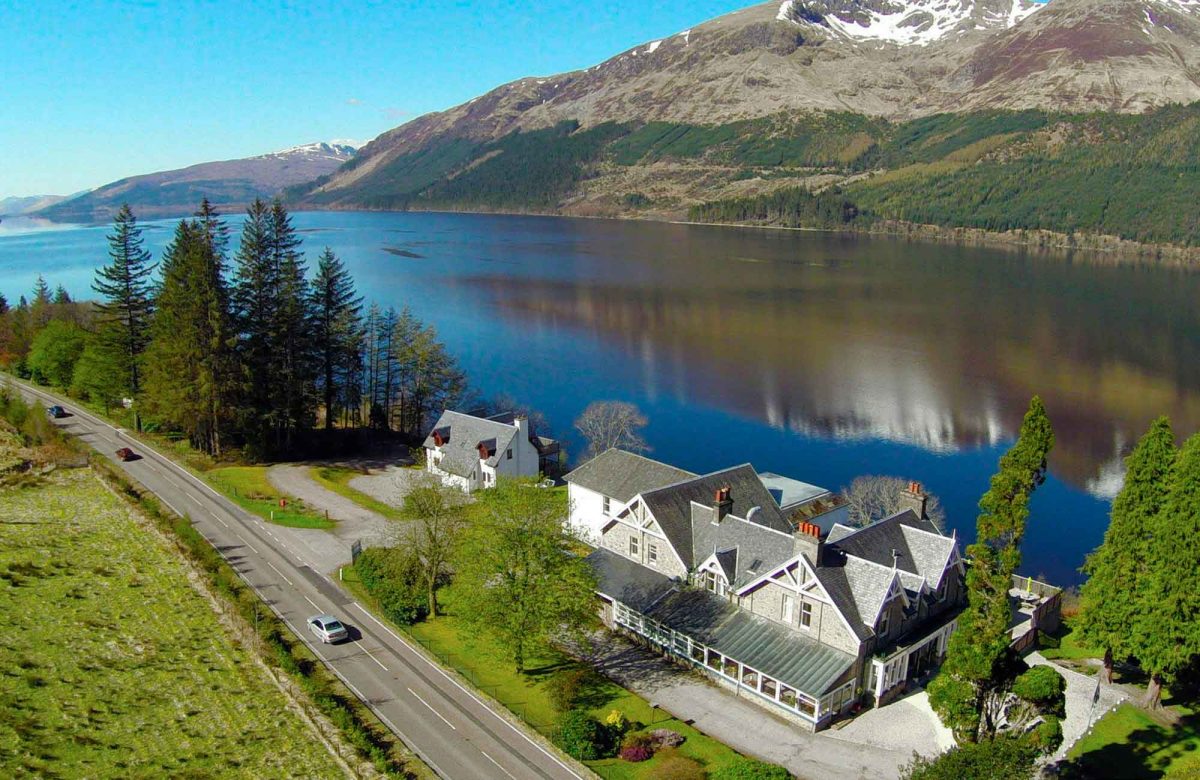 The property has 25 en-suite bedrooms with unspoilt views of the Highlands landscape or Loch Lochy.
The property was bought by the Black Sheep Hotel group, which is under the ownership of Mumbai-based hospitality company, Mars Enterprise and Hospitality. Its owner, entrepreneur Sanjay Narang purchased the property following his visit to the Highlands in 2018.
Mr Narang, who was disappointed with his stay in the Highlands, decided along with sister Rachna to invest in three properties across the area as a result of his visit. £3 million was invested in buying the properties with a further investment of £9 million in refurbishing them.
Nursery pupils help CALA put down roots at Jordanhill Park
A group of children from a nursery class in the west end of Glasgow joined representatives from CALA Homes (West) this week to lay the foundations of a long-term tree-planting project at Jordanhill Park.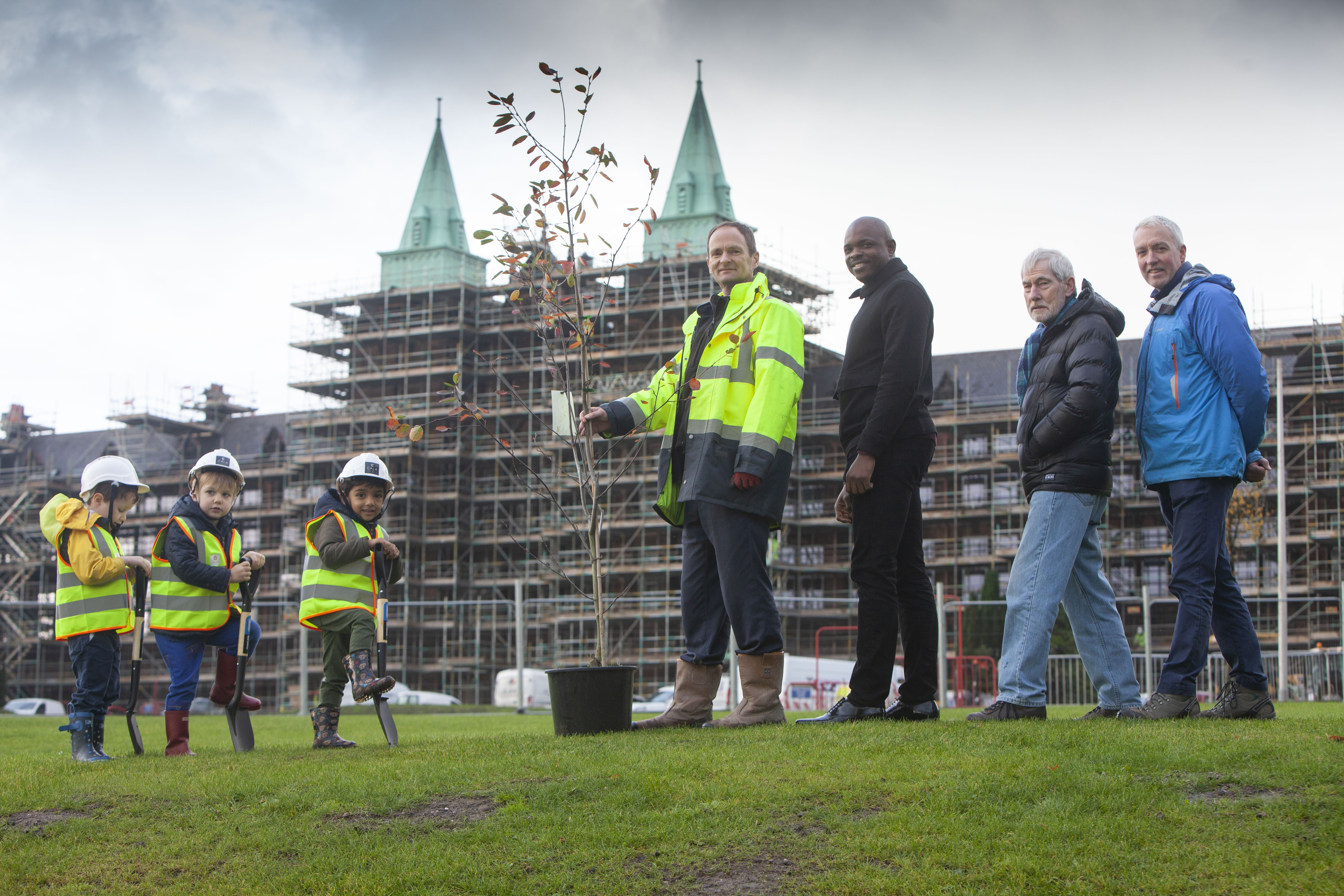 The homebuilder, whose prestigious new development is situated on the former Jordanhill College campus, has pledged to plant more than 400 trees over the course of the five-year build.
And 12 youngsters from nearby Westbourne Gardens Nursery were on-hand to help plant the first saplings, adding to the existing flora within the park.
They also had the chance to learn more about the bird and bat boxes CALA Homes will attach to the trees to benefit the park's native wildlife, thanks to the on-site ecologist.
The landscaping plans – which will see one tree planted for each of the 400 homes being built on the £100 million development – highlight a commitment from CALA Homes (West) to retain as much open space and greenery as possible within the 31-acre site.
Jordanhill Park by CALA Homes (West) will see a range of 400 contemporary, luxurious homes delivered by 2023 – from stylish one-bedroom apartments to spacious, detached five-bedroom family homes.
Mactaggart & Mickel celebrates Gaelic heritage with Royal National Mòd sponsorship
Housebuilder Mactaggart & Mickel is celebrating its Gaelic heritage by sponsoring the Royal National Mòd, being held in Glasgow between 10 and 19 October 2019.
Organised by An Comunn Gàidhealach, the Royal National Mòd is Scotland's premier Gaelic Festival and is returning to Glasgow for the first time in almost 30 years. George Square will host the opening party today to launch this year's event.
The return of the festival to the city offered Mactaggart & Mickel, whose headquarters are in Glasgow, the ideal opportunity to not only sponsor the festival but also re-engage with the company's Gaelic roots.
The housebuilder has a rich Gaelic history and is proud of its Gaelic family links, Captain Murdoch Archibald Mactaggart, who was born on Islay, has been recognised in the Royal National Mòd for several years with the Col Murdoch Mactaggart Memorial Trophy awarded as part of the bagpiping competition and will be again at this year's festival.
The free opening ceremony concert will be headlined by trad-rock superstars Mànran. It will also feature Scotland's 33-strong Gaelic Eurovision choir Alba, as well as some of Scotland's top pipers, highland and contemporary dancers, traditional singers and even a beatboxer.
There are also a huge number of free activities for families across the week.
£1.9m extension opens at Aberdeenshire nursery
A new building has been officially opened at Bervie Nursey in Aberdeenshire.
The £1.9 extension was delivered by Bancon Construction Ltd, featuring a new nursery building, a new classroom and a bigger dining room.
Provost of Aberdeenshire Cllr Bill Howatson visited the site to officially open the facility.
Coalition to reverse environmental damage in Levenmouth
A coalition has been formed between public and private organisations to reverse the economic and environmental damage of de-industrialisation in the Levenmouth area.
The Levenmouth, a network of towns and villages where the River Leven meets the Firth of Forth, has been impacted by years of industrial work.
Years of industry has led to the contamination of the river, impacting on water quality and the local fish population. Changes made to the river's course, to increase its flow, have dramatically reshaped the landscape, whilst affecting local biodiversity and wildlife.
It is not just the local ecosystem which has suffered, but residents as well. The closure of the last coal mine, now more than 30 years ago, has seen an increase in deprivation and loss of local transport links.
Local rail services have shut down and bridges which once serviced industrial sites closed. Meanwhile, the physical barriers created by the contaminated land and the river had reduced transport connections even further leaving many with limited access to the surrounding towns and cities.
Sustrans, through its Transport Scotland-funded Places for Everyone programme, will work with organisations like the Scottish Environment Protection Agency (SEPA) to repair the area.
By working to design a new network of paths between the Levenmouth settlements, the project will make it easier for people to access other communities and their resources by foot or by bike.
The new paths will open up travel choices for everyone by providing access for all and connections to local bus services and the Levenmouth Rail Link, which is set to be reopened by Transport Scotland, making it easier to get to workplaces in Dunfermline, Glenrothes and Edinburgh.
The Scottish Natural Heritage and the Coalfields Regeneration Trust will also work to restore biodiversity and repair environmental damage.