Building Briefs – October 9th
---

---
CBRE research reveals latest Scotland office market statistics
Property consultancy CBRE's Q3 2019 office market figures have revealed the latest trends in lettings across Edinburgh, Glasgow and Aberdeen.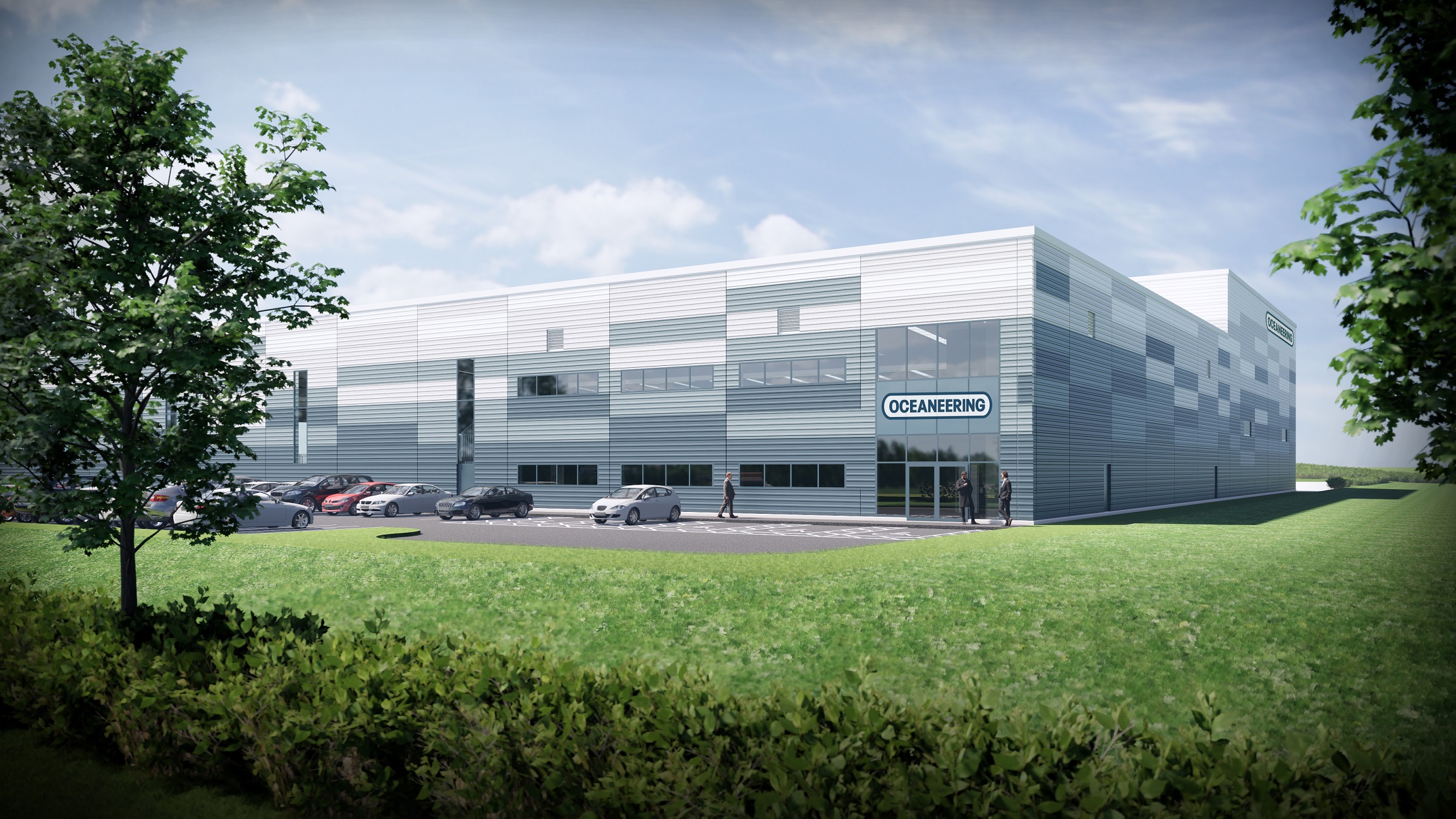 The research reveals that in Edinburgh, office take-up reached 134,274 sq ft in Q3 2019, bringing the total for the year to date up to 497,668 sq ft and the 12 month total to 703,771 sq ft.
The largest deal of the quarter was the letting of 35,000 sq ft at Forthstone in Edinburgh Park, in which CBRE acted for the tenant. Other significant lettings included 11,000 sq ft to Multrees Investor Services Ltd at 40 Princes Street and 11,000 sq ft at Apex 2/3 to Illuminate Technologies who were previously based in Edinburgh Park.
Despite a lower level of take-up than recorded in the previous 12 months (the second-highest level recorded since 2008), the acute shortage of accommodation at all levels of the market is maintaining the pressure on both headline rents and incentive packages.
The city centre Grade A vacancy rate now sits at 1.84% (337,596 sq ft), with overall Edinburgh-wide supply currently at 1,282,815 sq ft - down just over 75,000 sq ft from last quarter due to take-up and lack of new stock coming to the market.
The capital market also continues to prove popular with investors attracted by the market dynamics, with office investment volumes for the year to date materially ahead of the long-term 12-month average.
Notable Q3 office investment deals include CBRE's acquisition of the Centrica HQ at Waterfront Avenue in Edinburgh for £26.9m on behalf of BLME, and Ambassador Group's acquisition of Broadway Park at South Gyle in Edinburgh for £28m.
The data reveals that in Aberdeen, the third quarter of 2019 saw 122,770 sq ft of office take-up, including the city's largest deal in three years with the letting of 51,356 sq ft at B3, Aberdeen International Business Park, to Oceaneering.
The figure represents an increase of 27% when compared to the 96,819 sq ft transacted for the same period in Q3 2018, and brings the total for 2019 up to 266,466 sq ft.
Office take-up in Glasgow for the third quarter of 2019 was exceptionally strong, totalling 352,211 sq ft – the highest level of Q3 office take-up in over ten years - and bringing the year-to-date total to 611,712 sq ft.
The Q3 figure was significantly bolstered by the letting of 272,858 sq ft at One Central on Argyle Street by JPMC, which was the only deal from the quarter to surpass 10,000 sq ft. Of the remaining 24 deals, over half were under 5,000 sq ft, yet occupier demand for larger floorplates remains prominent, as proven with the number of active requirements out in the market at the moment.
Overall Glasgow city-centre office supply has risen slightly and now sits at 1,082,569 sq ft (a vacancy rate of 8.07%), with a further 185,222 sq ft rumoured to be under offer. As with previous quarters, a concern that continues to trend is the lack of Grade A office supply in Glasgow, with just 6,000 sq ft currently available on the market representing a vacancy rate of 0.04%.
Investment activity in the Glasgow office market also remained strong into the third quarter, with notable deals including the acquisition of 123 St Vincent Street by Longmead for £37.75m.
Capital property market's 'strongest summer in a decade'
Edinburgh's property market enjoyed its busiest summer in more than a decade according to new figures.
Data from Warners Solicitors & Estate Agents reveals that sales increased 20% on the same June to August period last year as the capital continues to thrive despite struggles experienced in other parts of Scotland.
During the three-months, Warners successfully helped the sellers of 250 properties – its highest number of sales in more than 10 years.
However, despite the high volume, the average time for selling a property across Edinburgh and the Lothians increased to 21 days from just 16 last year. This remains quick compared to historical standards.
Although the whole market is strong, demand for smaller properties has been rife with up and coming areas proving popular with buyers.
New Baby Garden of Remembrance at Mortonhall
A specially-designed garden of remembrance for bereaved parents has been opened at Edinburgh's Mortonhall Cemetery.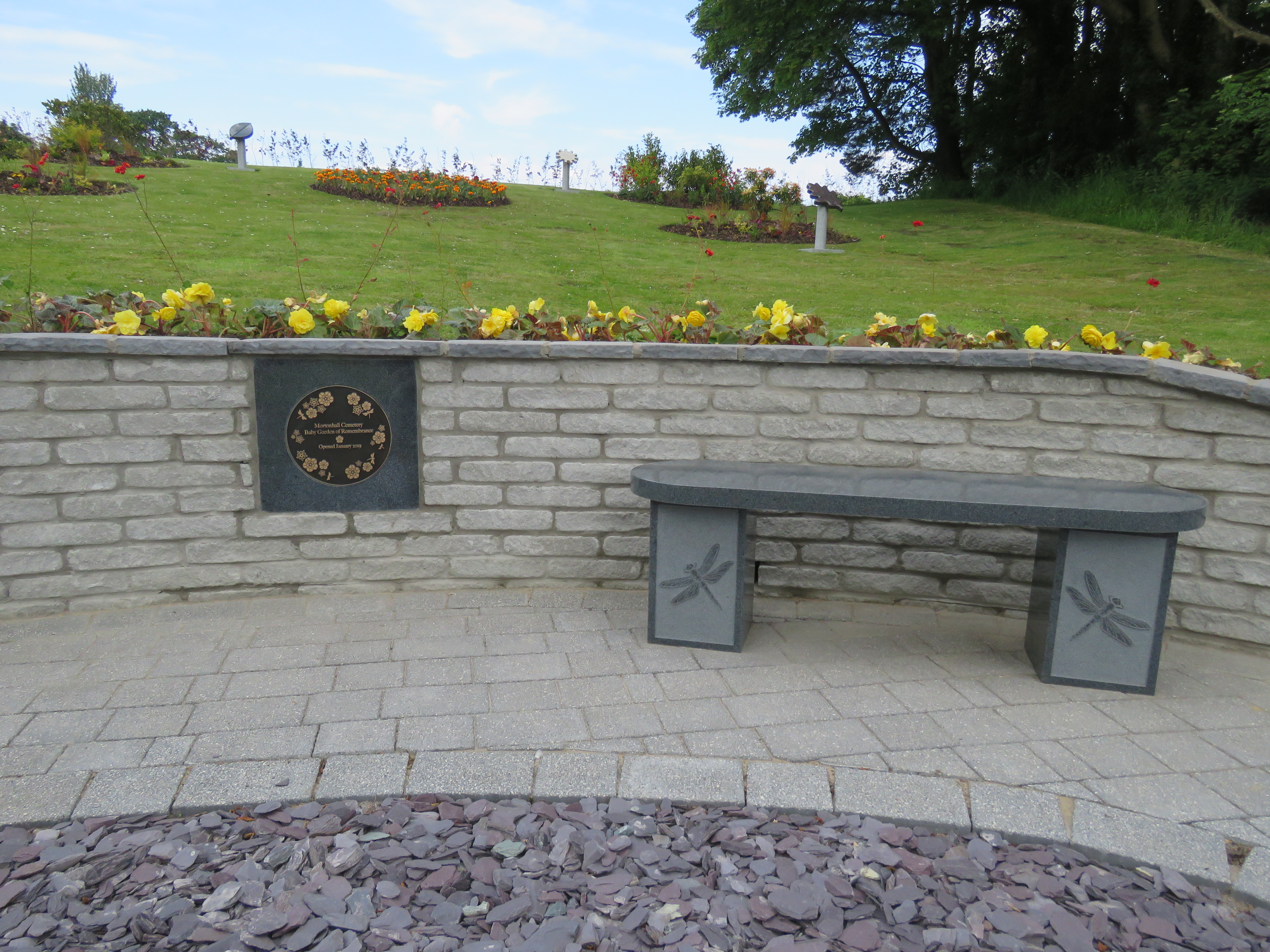 Nestled alongside the established Baby Rose Garden burial area, the new garden will be the final resting place for cremated remains if families choose to have their baby cremated at Mortonhall.
The new Baby Garden of Remembrance was formally opened by environment convener Councillor Lesley Macinnes in a short and moving ceremony attended by NHS Lothian Bereavement Services, along with child loss charities SiMBA, SANDS Lothians and Friends of Mortonhall Cemetery Baby Rose Garden.
The garden is set out as a seasonal garden with different plants that flower in each of the four seasons so that when families attend there is always some colour for them. Each bed is marked with a granite plinth with a seasonal symbol.
Parents can take some time for reflection on the granite benches marked with dragonflies.
This new Baby Garden of Remembrance builds on the established Memorial Garden at Mortonhall Crematorium and the Andy Scott created Baby Elephant memorial in Princes Street Gardens, Edinburgh.
The Baby Garden of Remembrance forms part of a new 3D tour of Mortonhall Cemetery. This will allow families to make informed choices about the final resting place for their baby.
Lossiemouth junction improvements to begin next week
Improvement works to make a busy junction in Lossiemouth safer for cyclists and pedestrians begin next week.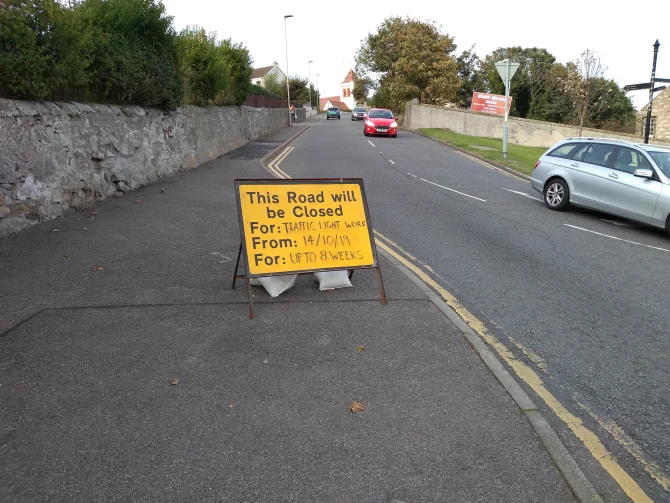 Living Streets identified the junction of School Brae and Clifton Road as a barrier to children walking to school, following a study carried out in 2017 with the input of the two primary schools and secondary school in the town.
Moray Council, working with Sustrans, has designed a cycle-friendly traffic light junction, with pedestrian crossings included.
The cul-de-sac at Coulardbank Road will be opened up to cyclists to allow them to avoid the main junction, and the pavement on the north side of Clifton Road, from the steps to School Brae, will also be widened.
Barratt Homes donates £1,000 to The Haven Centre
The Haven Centre, a charity with facilities in North and South Lanarkshire, has been selected to receive a cash boost from a Barratt Homes to the sum of £1,000.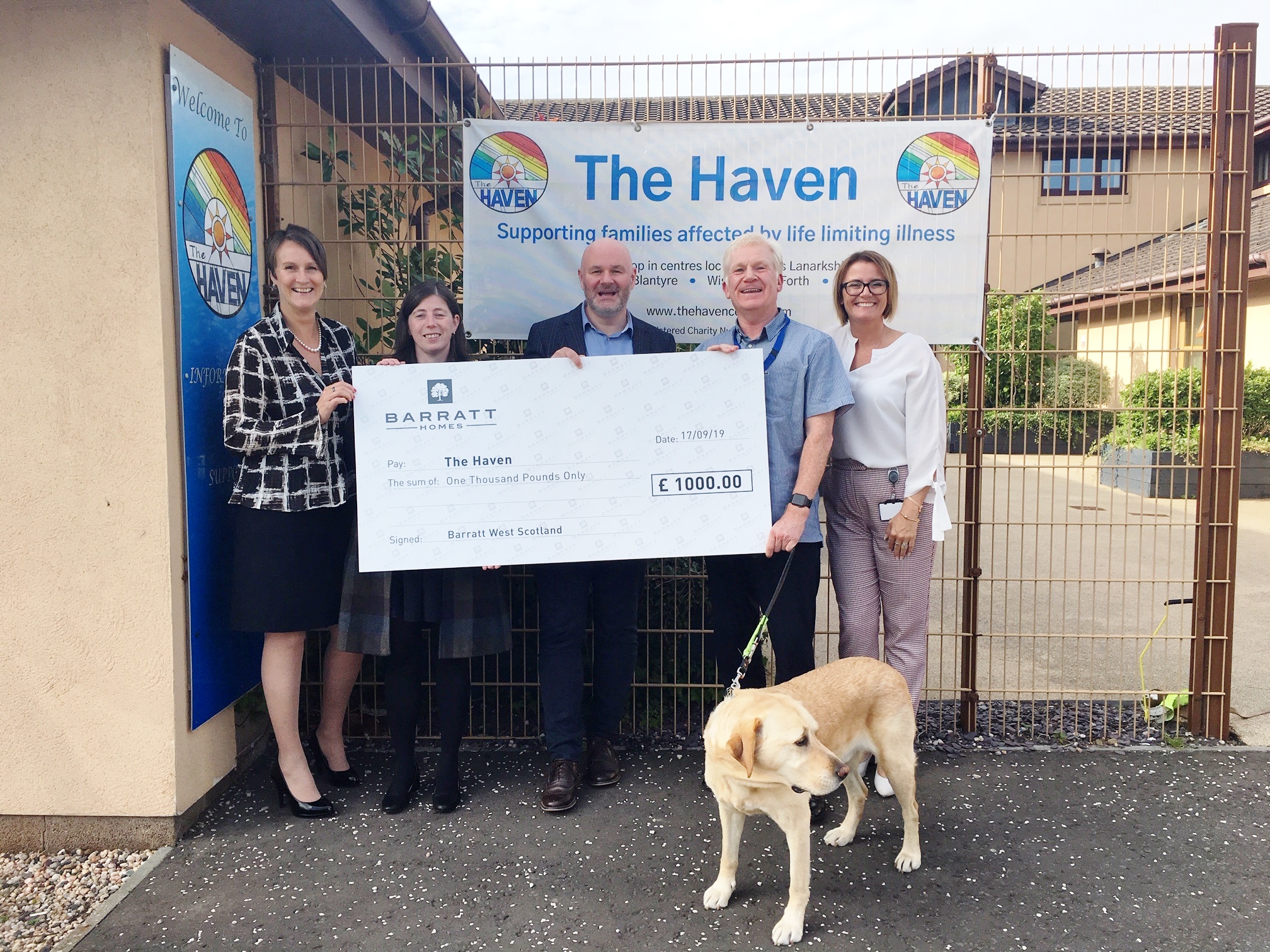 Based in Blantyre, Wishaw and Forth, The Haven Centre is the latest recipient of Barratt Homes' monthly donation as part of its ongoing Community Fund programme, launched in January this year.
The Haven offers a service that supports people affected by a range of life-limiting illnesses, as well as to their family members and caregivers.
The Haven, founded in 2002 by Dr Rosalie Dunn MBE, was established in a bid to widen the scope of supportive and palliative care services, and particularly to widen its reach to include people living with non-cancer illnesses.
Other charities to benefit from the fund, which launched in January 2019, are Chris' House, LifeSavers Scotland, Glenbervie Care Home, Cleft Lip and Palate Fund, Mind the Men, The Lilias Graham Trust and St Andrews Hospice.
The Barratt Homes Community Fund has pledged to donate £1,000 each month to a charity or organisation in the west of Scotland.
Charities are nominated and voted for by employees of Barratt Homes and the focus for the fund continues to be on organisations that improve the quality of life for those living in the area.
Last year £1.2 million was donated across the Barratt Homes and David Wilson Homes in the UK.
Ayrshire resurfacing works to be carried out in phases
Resurfacing works in Ayrshire are to be carried out in three phases to minimise disruption and allow as much access to traffic as possible, Ayrshire Roads Alliance has announced.
The resurfacing works at Hurlford Road and Holmquarry Road, Kilmarnock will start on Saturday 12 October.
Starting at Hurlford Road, the roads will be closed in three phases to minimise disruption and allow as much access to traffic as possible.
Phase 1 will be between Queens Drive and the middle of the Kirkstyle junction (half of the junction will stay open to allow access).
Once Phase 1 is complete and that stretch is re-opened, Phase 2 will start from the middle of Kirkstyle junction to the middle of the Campbell Fuels junction.
Once this is complete, Phase 3 will start. This stretch runs from the middle of the Campbell Fuels junction, again with half the junction open for access, to close to the Campbell Street roundabout.
Once these three phases are complete, Holmquarry Road will be resurfaced in two phases to allow vehicles to continue to access the retail park.