Building Briefs - September 16th
---

---
Inverness water treatment works goes green thanks to solar scheme
A £450,000 project to install over 1,300 solar panels has been completed at Scottish Water's water treatment works that serves customers in Inverness, Nairn and surrounding areas.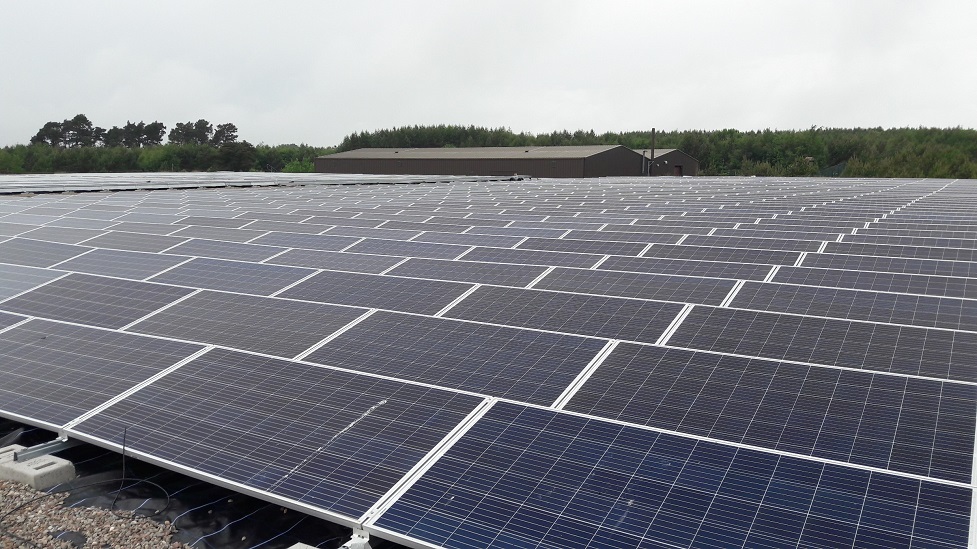 The scheme is the third-largest delivered to date by Scottish Water Horizons, the publicly-owned water company's commercial subsidiary that works to encourage growth and invest in renewable technologies. The solar panels are expected to provide a third of the energy needed at the site at Loch Ashie, five miles south-west of the Highland capital.
It is the first Scottish Water renewable generation project to include the provision of charging points for electric vehicles. As part of its Net Zero Emissions Routemap, launched this week, this will become a feature of future projects as Scottish Water aims to operate a fully emissions-free fleet of vehicles by 2040.
The inclusion of electric vehicle charging points is designed to help accelerate the wider roll-out of charging infrastructure across Scottish Water sites.
Scottish Water Horizons has already delivered over 45 solar power projects, as well as 20 wind projects, two biomass projects and a heat from waste water project. Scottish Water also hosts significant additional renewable generation capacity on land that it owns across Scotland.
Morrison Telecom Services awarded new work from Openreach
Morrison Telecom Services, a part of M Group Services, has been awarded a lucrative contract by Openreach to support a £12 billion project that's bringing 'Full Fibre' broadband to millions of homes and businesses throughout the UK.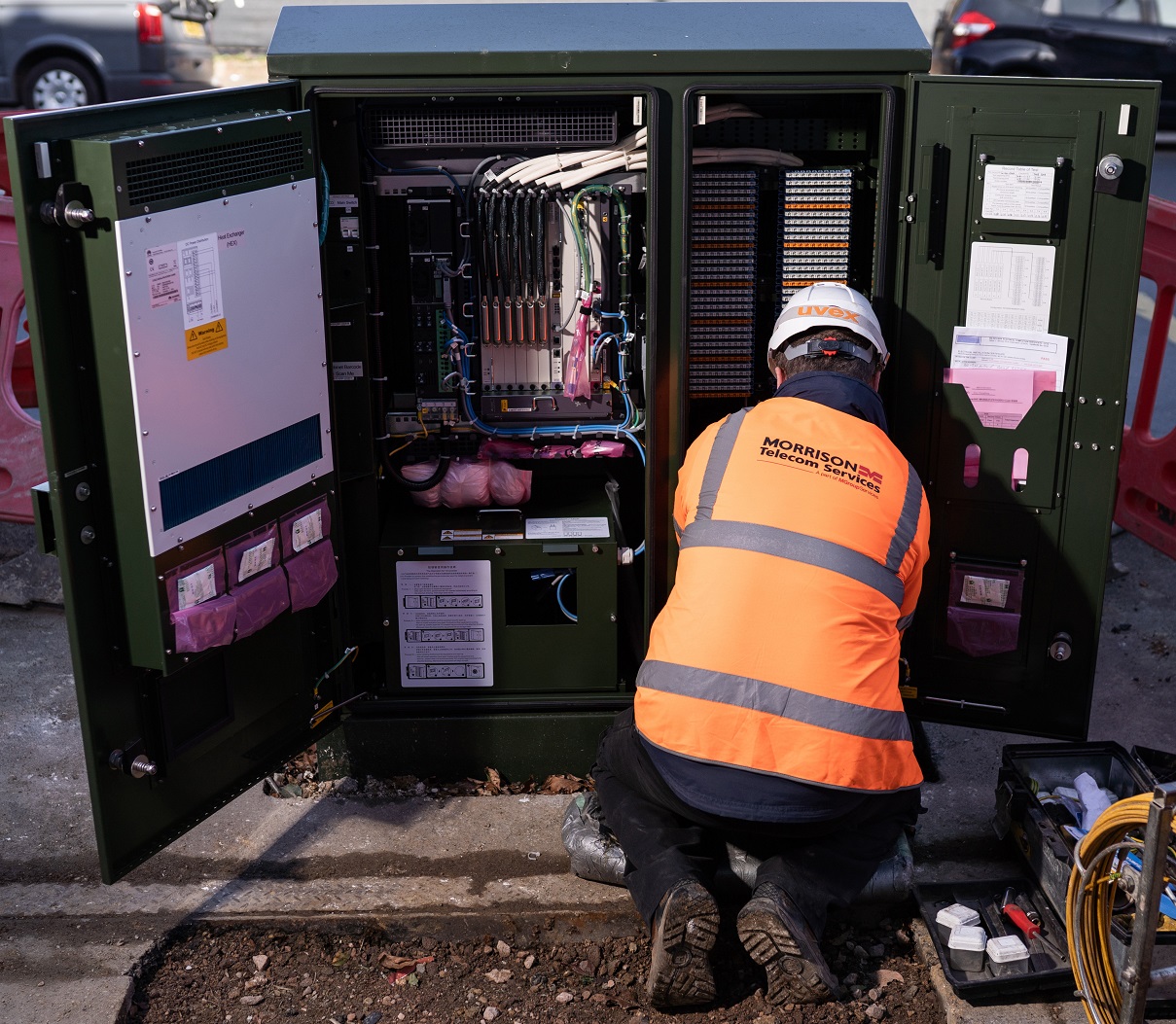 The company will build new infrastructure in Alloway, Maybole, Prestwick and Troon in South Ayrshire; Beith and Kilbirnie in North Ayrshire; Stewarton in East Ayrshire; and Midlothian, as well as additional, gigabit-capable coverage in Edinburgh, which is already included in Openreach's investment programme.
Morrison Telecom Services will play a crucial role in building the new network to thousands of premises in these locations, with detailed planning activity already under way and construction due to start during the next 18 months.
The contract award follows a competitive tender process and will see Morrison Telecom Services supporting Openreach's ambition to build 'Full Fibre' infrastructure to 20 million premises throughout the UK by the mid-to-late 2020s – delivering significant economic, social and environmental benefits for urban communities.
New leaflet blazes trail around Aberdeen Harbour
A new guide to the historic engineering work around Aberdeen Harbour has been produced by the Institution of Civil Engineers Scotland.
The leaflet offers the opportunity to take a short walk around from the Harbour to Girdle Ness and go back in time to learn more about the development of the Harbour – from its establishment in 1136 by King David 1st of Scotland to the current day work for its expansion.
ICE Scotland's education and inspiration co-ordinator Alison Ward said: "According to the Guinness Book of Records, Aberdeen Harbour is the oldest existing business in Britain.
"This guide is a wonderful opportunity to learn more about the fascinating engineering developments which been made during this time – from the work of legendary engineers Thomas Telford and John Smeaton to the brand new construction underway today."
Earlier this year, ICE Scotland, in partnership with Scottish Canals, produced a similar guide to Glasgow's Forth and Clyde Canal, covering its engineering past, present & future.
Drax supports post-COVID recovery with new Scottish apprentices
Energy company Drax is kick-starting careers in engineering by extending its apprenticeship scheme across Scotland.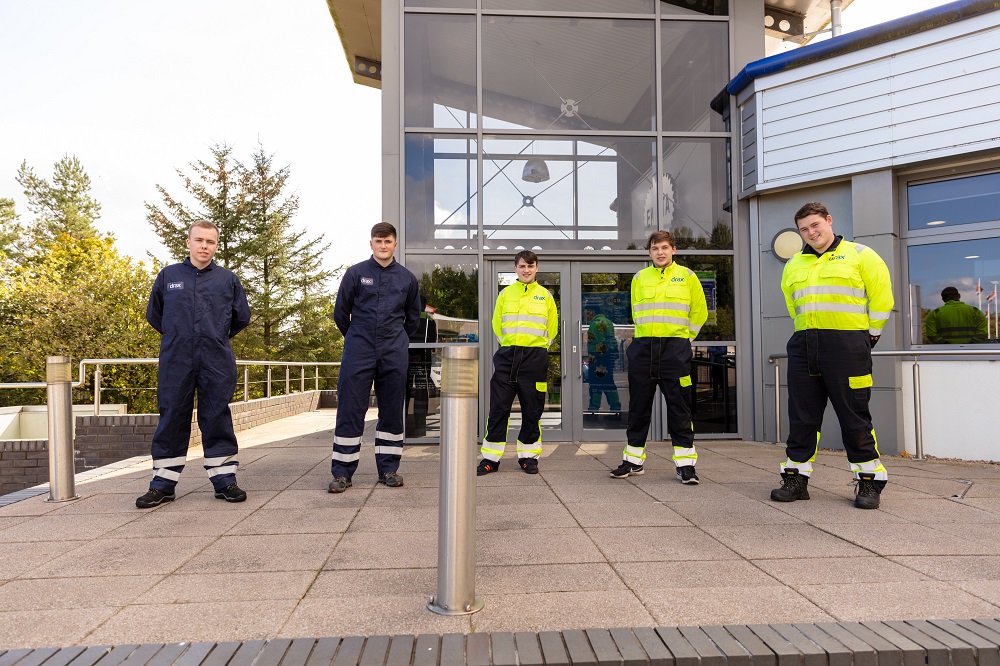 Drax has appointed the new apprentices as part of its commitment to STEM (science, technology, engineering and maths) education, ensuring its workforce in Scotland has the skills needed to support a post-COVID economic recovery.
The budding engineers will join Drax at its Cruachan pumped storage hydro power station, in Argyll and Bute, Galloway hydro power scheme, Lanark hydro power scheme and the Daldowie energy from waste plant, near Glasgow.
This is the second time Drax has invested in apprenticeships at its Scottish sites since it acquired them as part of a wider portfolio of flexible, low carbon and renewable assets at the start of last year.
Drax's technical apprenticeship scheme gives new recruits the opportunity to gain skills and expertise by working alongside highly qualified engineers. It is a four-year programme, and specialises in three engineering disciplines: Mechanical, Electrical and Control & Instrumentation.
This year's apprentices at Drax's Scottish sites are all aged 18 and live locally. They will start work at the Drax sites once they have completed formal training at East Kilbride Group Training Association (EKGTA).
Consultation opens on improving Aberdeen active travel and public transport
A two-week public consultation has opened as part of a study looking at options for improving active travel and public transport connections on the A944 and A9119 between Aberdeen city centre and Westhill.
The long list of options focuses on pedestrians, cyclists and bus travel and they were identified following a review of problems and opportunities in the study area and initial engagement with key stakeholders earlier this year.
The purpose of the study is to identify problems with the transport system and identifying options which could address the issues. The identified options will then be developed further in the next stage of the project.
In addition to the main corridor, the study also looks at bus routeing within Westhill, Kingswells and between the A944 and A9119 within the city centre.
The study area includes the A944 Lang Stracht to Mounthooly roundabout down to the junction of Castle Street and Union Street, and also the A9119 south east along Skene Road, Queen's Road, along Albyn Place to join Union Street as far as its junction with Castle Street.
The study is being carried out by Aberdeen City Council, Aberdeenshire Council and Nestrans through transport consultants Stantec.
The consultation closes on September 25.
Digital creativity to depict the heritage in Inverkeithing
As part of Doors Open Day on September 20, Fife Historic Buildings Trust (FHBT) has worked creatively to offer an appealing and accessible option for people to explore the rich heritage in Inverkeithing.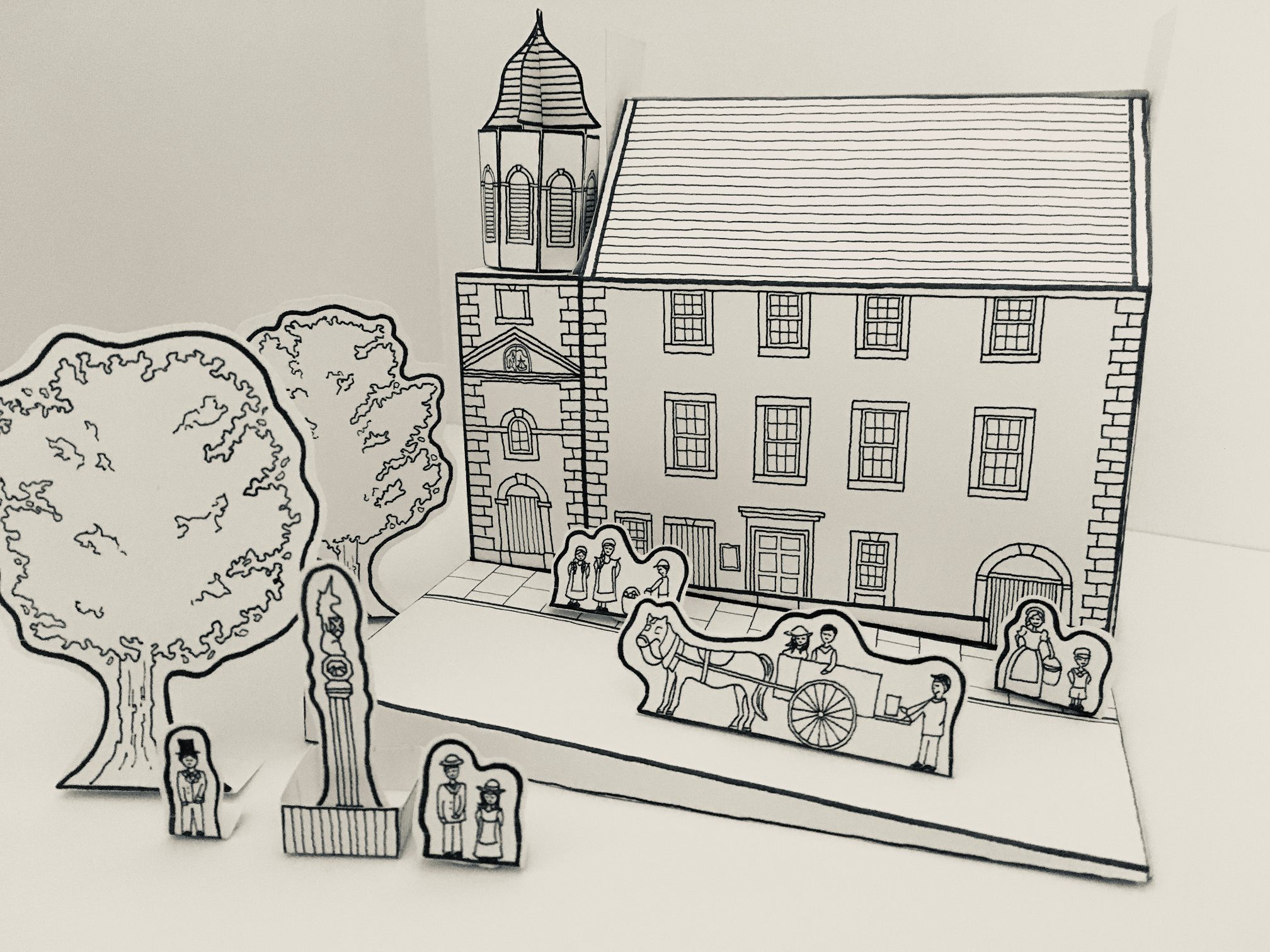 FHBT commissioned The Drawing Space to create a cut, fold and stick model of the Town House, the A-listed building at the heart of this historic burgh. This building is being conserved to act as a community resource as part of the Inverkeithing Heritage Regeneration project.
The architecturally accurate model comes complete with a street scene, including the Mercat Cross, people running in the famous local Hat and Ribbon Race, pipe band players, and Victorian stalls from the famous Lammas Fair. The model can be downloaded from the FHBT website.