Building Briefs - September 20th
---

---
Mactaggart & Mickel comes to rescue of after-school service
Children in East Renfrewshire have been having after-school fun in the sun after family housebuilder Mactaggart & Mickel came to the rescue.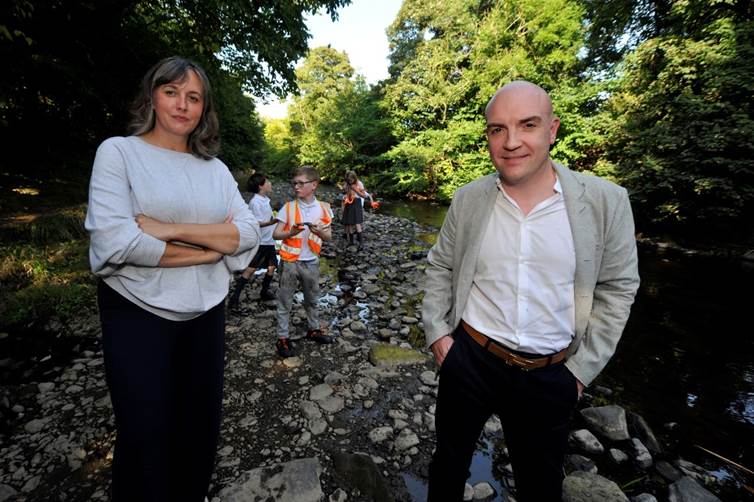 The youngsters have been enjoying after-school outdoor activities as part of the Clarkston After School Service after Mactaggart & Mickel stepped in to secure its future which had suddenly been plunged into doubt.
Originally set up in 2014, the services were operating at a local church hall but in 2020 it was at risk of closure due to the site being sold.
Mactaggart & Mickel answered Clarkston After School Service's SOS and have granted a lease over land at Newford Grove they own for their outdoor learning facility.
And since opening in August at the site, near Williamwood High School, the service has proved to be a huge success among local children.
Council supports new creative and community hub for Granton Waterfront
A vacant industrial unit in Granton Waterfront is to be transformed into a vibrant creative and community hub by Edinburgh Palette after the City of Edinburgh Council approved a lease of the premises on West Shore Road to the arts charity which supports the arts by bringing vacant buildings back to life, so they can provide affordable studio space.
The council is also supporting the project by providing a year's free rent.
The project will provide affordable shop space for local retail and hospitality businesses, animating the pedestrian promenade. It will also support the creative industries, the third sector, freelancers and micro-businesses, providing sought after high-quality studio space. When developed the building's grounds will greatly enhance the public realm and greenspace in the area and will support active travel to and through the site. Other activities planned are play-based recreation and cultural events and the project will also provide improved access to the Waterfront.
The project comes on the back of the recently announced lease to leading arts charity Wasps who are moving into the fully refurbished Granton Station and a project with Edinburgh College to light up the gasholder in the area.
Bigger range of key workers get housing ladder boost from Barratt Homes
Key workers, including those working in education, civil service, defence, emergency services, transport and more, could receive up to £15,000 towards a new five-star property thanks to a new pilot deposit contribution scheme being launched by Barratt Homes.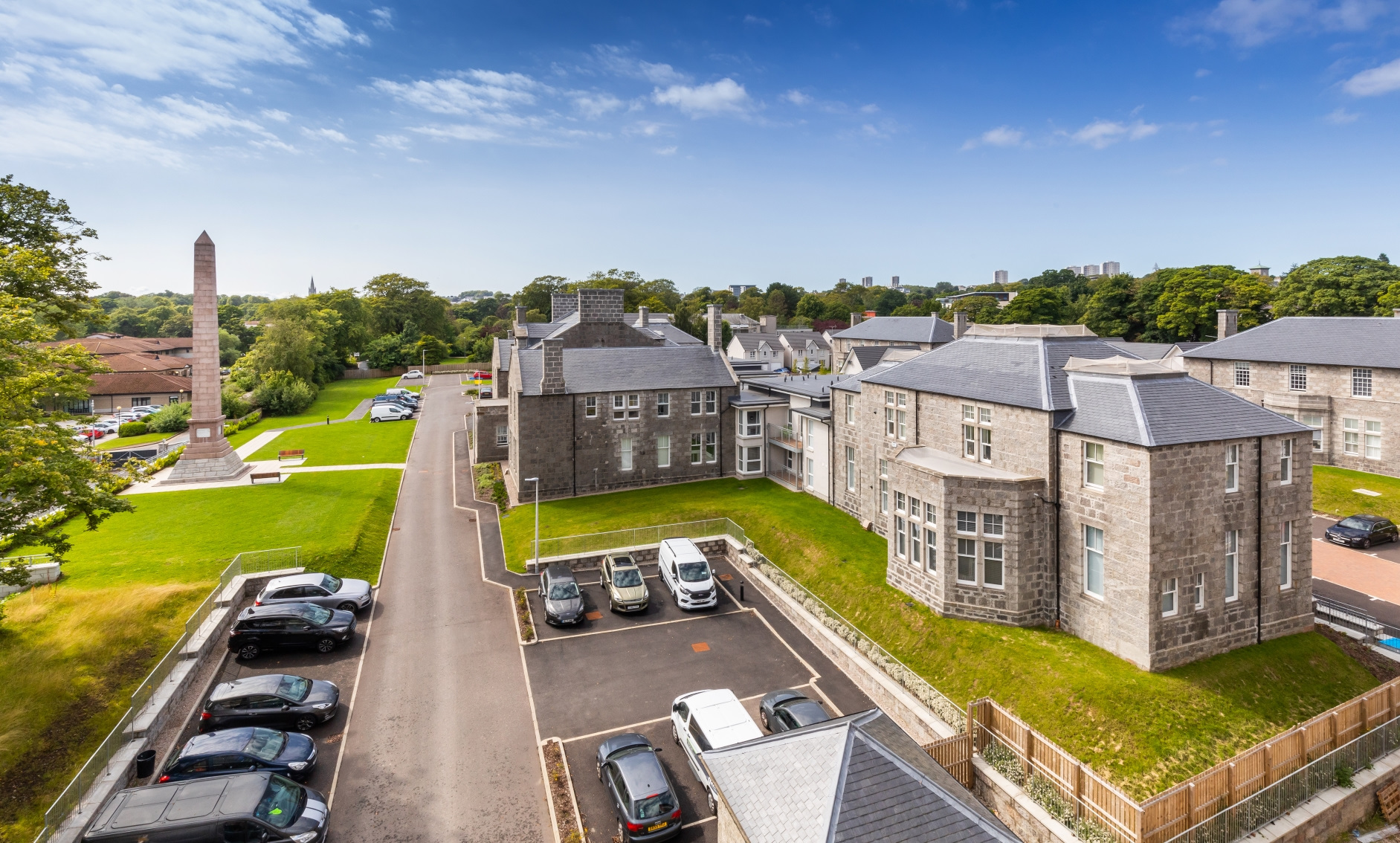 The 'Key Workers Deposit Contribution' scheme is being trialled across selected plots at Barratt North Scotland's Aberdeen developments, namely Riverside Quarter, Westburn Gardens, Whiteland Coast and Countesswells.
Under the pilot, key workers who are looking to buy a home will receive a deposit contribution of £750 for every £25,000 spent, up to a maximum of £15,000.
To make their move even easier, Barratt Homes is also offering key workers free flooring, upgrades or even additional contributions for a limited time on selected properties such as apartments at Riverside Quarter and Westburn Gardens.
The Key Workers Deposit Contribution scheme is also open to anyone employed by the NHS, fire and police services, local authority, any educational institution and more.
West Lothian Council agrees plans to improve council homes in Armadale
West Lothian Council has announced plans to conduct improvement works and inspections to properties at Burns Avenue, Armadale.
The programme relates to structural inspections of non-traditional construction which have already been carried out at similar properties within the area.
Work will include the strengthening of the concrete stitching to the primary beams which are located in the centre of properties. Tenants have been informed that the work and checks required may result in some tenants having to be decanted into other properties within the same street whilst works take place.
The project overall will take approximately two years to complete. The council has confirmed that staff will be in touch with tenants in advance of works being carried out on your home to discuss and agree the specific works and timescales.
Former Banff depot to be remarketed for sale
A former Aberdeenshire Council roads depot in Banff is to be remarketed for sale following an agreement by councillors.
The depot on Tannery Street was declared surplus to requirements in 2018 and was fully decommissioned last year before being marketed for sale.
A number of offers were made for the site and considered by the Banff and Buchan Area Committee in June. However, the area committee decided the site should be remarketed after learning a potential bidder had missed the deadline for bids.
The potential bidder had informed the council that they had no record of receiving a letter advising of the deadline and, under council rules, the late offer could not be considered.
The matter was referred to Aberdeenshire Council's business services committee, which has decided to support the area committee's call for the site to be remarketed.
West Dunbarton councillors approve Gruggies Burn Flood Prevention Scheme progress
A project to prevent flooding in Dumbarton will be progressed following agreement on the most suitable proposal by West Dunbarton Council.
The proposed Gruggies Burn Flood Prevention Scheme works will introduce hard defences from Glasgow Road to the Firth of Clyde, as well as the addition of a flood relief culvert to minimise the risk of flash flooding during prolonged periods of heavy rain.
Details of the project were presented at the council's Infrastructure, Regeneration and Economic Development Committee, along with four alternative shortlisted options following an appraisal by an external consultant.
After discussion, members agreed the option to introduce defences and a culvert, which will cross Stirling Road to Greenhead Road down to the path south of Geils Avenue, then south along Oaktree Gardens across Glasgow Road before joining the Clyde, would be most effective to minimise the impacts of flooding.
Officers will now move the £20 million proposal forward by commissioning a detailed design, which will include site and ground investigations, full design specification, and consultation.
The Gruggies Burn is one of the principal watercourses running through the town of Dumbarton, and flows southerly from its source in the Kilpatrick Hills towards to the Clyde Estuary.
Due to the steepness of the location, rainfall is often directed rapidly towards the burn, bringing the risk of flash flooding. In addition, flooding due to coastal challenges, such as high tides, storm surges and wave-overtopping, also occurs downstream at the Gruggies Burn.
The Flood Prevention Scheme was previously identified as a Cycle 1 project within the West of Scotland Clyde and Loch Lomond (CaLL) Flooding Group, with provisional Scottish Government funding allocated.
Due to oversubscription of the flooding budget, funding has been temporarily paused so projects can be reassessed. Officers expect to receive an update from the Scottish Government on funding later this year.
A potential phased approach to the delivery of the project will also be considered, and will be determined following the update from the Scottish Government.
Majority of Glasgow's Spaces for People measures set to stay
Glasgow City Council has voted in favour for the majority of the city's Spaces for People measures to become permanent, following consideration of an independent review which highlighted that much of the infrastructure can deliver lasting benefits including encouraging active travel and their potential to contribute towards meeting our wider sustainability goals.
Introduced at the start of COVID-19 to suppress the spread of the virus and help manage demand on public transport, Spaces for People delivered a significant number of temporary travel interventions across the city to ease physical distancing in public places, predominantly through the provision of widened footways, road closures and segregated cycle lanes.
Whilst Spaces for People measures made it easier to stay a safe distance from others, much of the infrastructure also increases the viability and appeal of walking, wheeling and cycling for everyday journeys, and therefore if kept could contribute to the prioritisation of sustainable transport across the city. An independent review was therefore commissioned earlier this year to look at whether to retain or remove measures.
Key report recommendations that will now be taken forward include the permanent retention of all Spaces for People segregated cycle lanes which offer around 40km of additional dedicated cycling space; to keep footway widening measures and urban greening around George Square and Merchant City, as well as infrastructure that supports physical distancing around city centre transport hubs and bus stops; that the 'People Friendly Streets' measures at Dennistoun, Shawlands and Pollokshields East should be made permanent and the removal of all footway widening measures within city neighbourhoods, except for the road closure and associated infrastructure on Kelvin Way.
Akela Group team rise to mountain challenge for charity
Staff from the Akela Group, the Glasgow based multi-disciplinary ground engineering and construction company, have raised £10,000 for Glasgow Children's Hospital Charity by completing the National Three Peaks Challenge.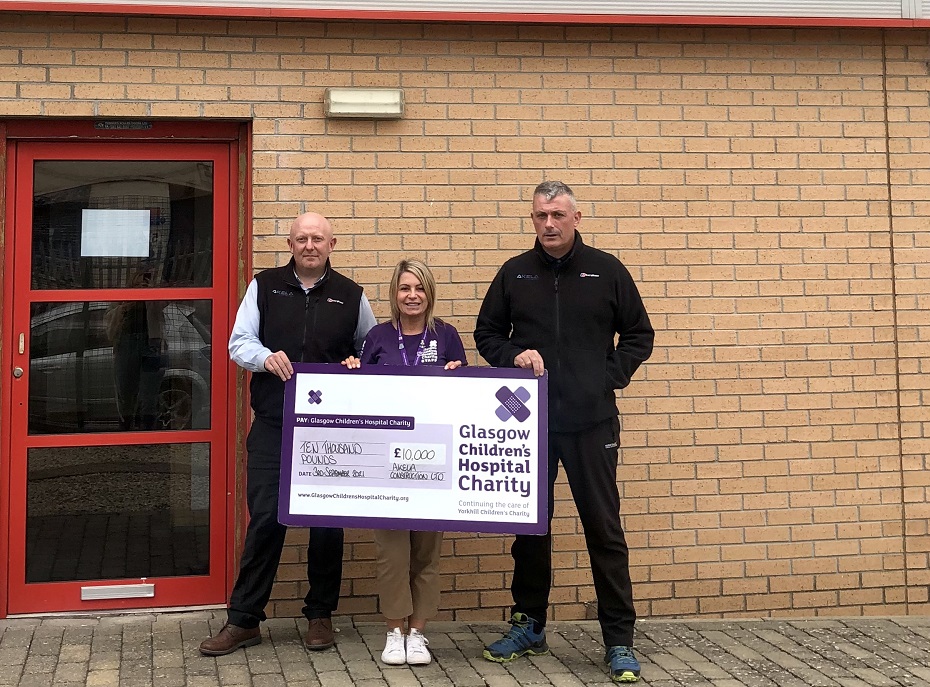 Akela staff members Paul Jolly and David Dick took on the challenge, which involves climbing the highest mountains of Scotland, England and Wales - Ben Nevis, Scafell Pike and Snowdon - one after another, within 24 hours. The pair completed the infamous challenge, hiking 23 miles, driving 462 miles and ascending 10,052ft, starting their trek with Ben Nevis and finishing with Snowdon.
Akela Group employees have already raised more than £25k for charitable causes since the company was established in 2003. In this instance, the Akela Group matched the pair's fundraising efforts, increasing the initial £5,000 to £10,000 for the Glasgow charity, which the company has supported since its inception.
EiB and Electrokinetic join RSK Group
RSK Group has added two more UK businesses to its thriving portfolio, furthering its strategy to enhance its end-to-end service offering in the UK.
West-Yorkshire-based Electrokinetic provides innovative solutions for remediating unstable slopes and dewatering slurries and sludges based on patented electrokinetic geosynthetics (EKG) technology.
Working alongside RSK's Central Alliance business, Electrokinetic will continue delivering its innovative solutions to clients while exploring and developing new applications.
Meanwhile, EiB, based in Birmingham, provides specialist strategic work-winning support to transform clients' performance and ensure they win and/or retain significant projects and service contracts across the public and private sectors.
Becoming part of the RSK group will enable EiB to grow and develop into new markets and explore new sales opportunities across the businesses within RSK.
Both businesses will continue to operate under their current branding and will adhere to their core values and ways of working.
Stewart Milne Homes opens new showhome at Leathan Green in Portlethen
Stewart Milne Homes has just opened the doors to a new showhome at Leathan Green in Portlethen.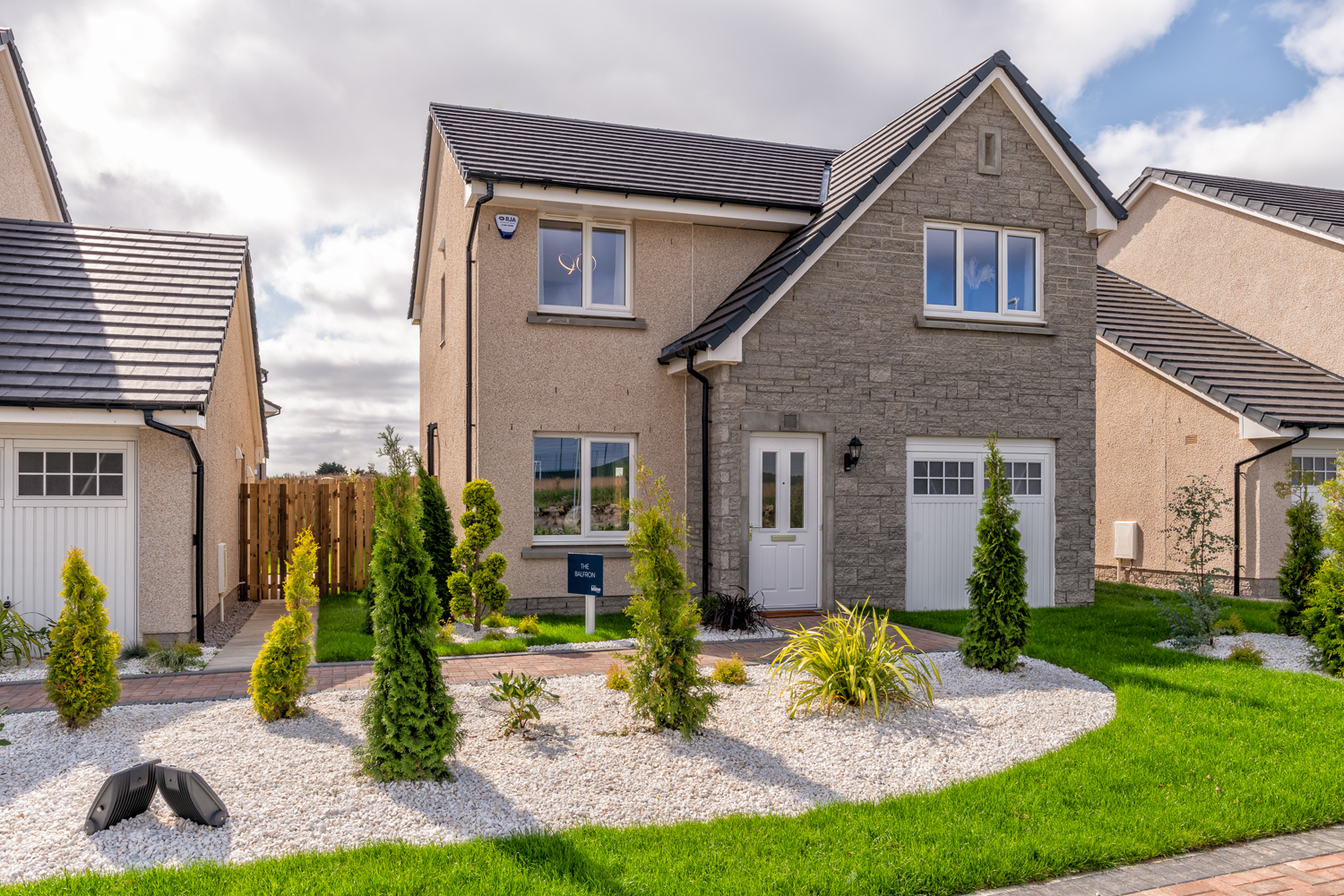 The new community features a range of three and four-bedroom properties.
The four-bedroom Balfron home is from a new range of properties designed with flexible, adaptable space.
The ground floor combines luxury with practicality with a formal lounge to the front of the home while an open plan kitchen/dining area opens onto the enclosed rear garden and patio through double French doors. The rear of the home also features a WC as well as a practical utility room which provides access to both the garden and the kitchen.
The integral single garage can also be accessed from the hallway which provides the option to fully utilise the space to suit the needs of the new owner, where it could be a playroom, home office or even gym or cinema room.
The upper level features four bedrooms – three of which are double bedrooms– and the master also includes an en-suite and fitted wardrobe. The floor is completed by a family bathroom.
New guidance for cycling infrastructure
The Scottish Government has published new guidance to support more consistent design of permanent cycling infrastructure.
The guidance, titled 'Cycling by Design', will offer roads authorities advice on how best to build cycling routes and paths so that there is greater consistency, inclusivity and high standards applied to designs. Developed with extensive input from stakeholders, including Sustrans and Society of Chief Officers of Transportation in Scotland, the aim is to make cycling an easier and better choice for everyday journeys whilst supporting better placemaking in local communities.
The new guidance has been published during Scotland's Climate Week, which is promoting a national conversation about what everyone can do across Scotland, in response to the global climate emergency, as we head towards COP26 in Glasgow.
The publication of new design guidance is a key output from the Scottish Government's Active Travel Taskforce and supports the active travel framework to 2030, in addition to supporting Scotland's world leading net zero targets.
Cycling By Design can be accessed on the Transport Scotland website.
CALA unveils three new showhomes at Newton Mearns development
CALA Homes (West) has revealed three new showhomes at Balgray Gardens, the second phase of its Maidenhill development in Newton Mearns.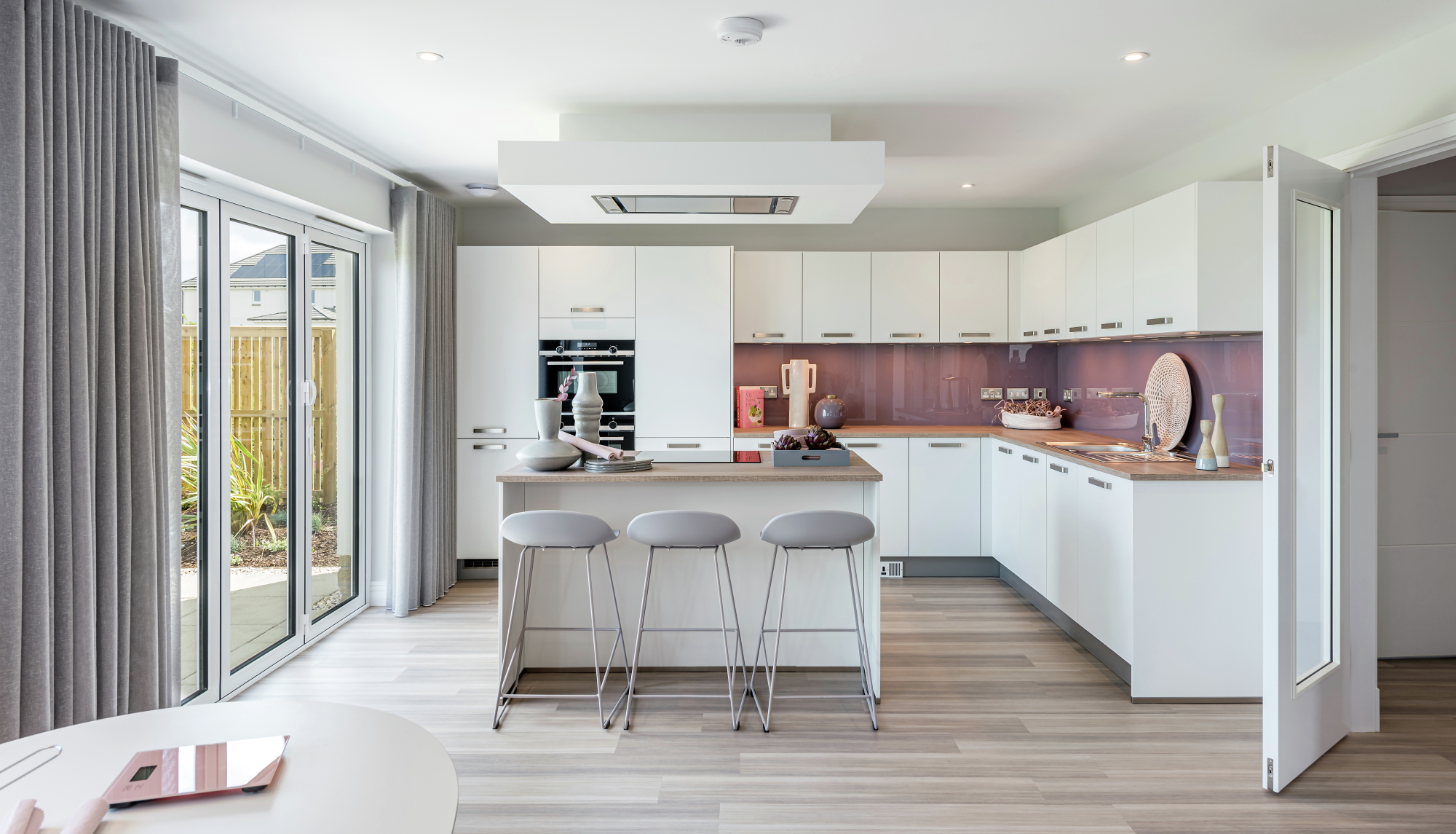 With interiors by acclaimed designer, Eileen Kesson of Envision, the showhomes include the four-bedroom Colville, five-bedroom Moncrief and five-bedroom Ramsay – all part of CALA's acclaimed Light and Space Collection.