Building Briefs - September 22nd
---

---
J. Smart & Co. secures first occupier for Gartcosh Industrial Park
Gartcosh Estates LLP, a joint venture between Fusion Assets Ltd and J. Smart & Co. (Contractors) Plc, has secured its first occupier, with the news that Unit One at the Gartcosh Industrial Park development has been let to DX Network Services.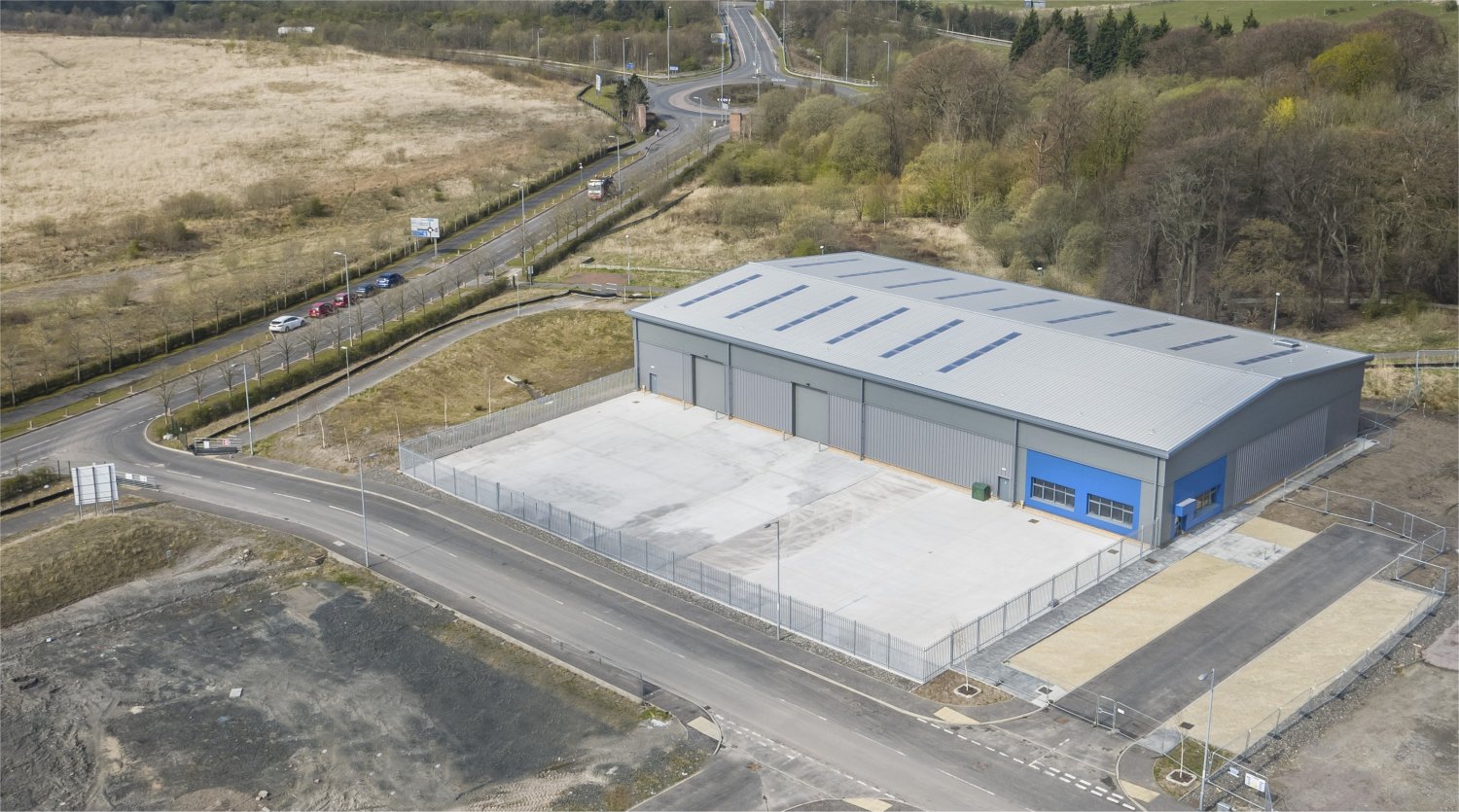 Unit One, a new-build high specification industrial property totalling 18,152 sq ft (1,686 sq m) was let by Colliers International to DX, the logistics services company, on a ten-year lease, on a rent of £7.50/sq ft.
The construction of Phase Two of Gartcosh Industrial Park, due to start in 2021 is set to add two further high-quality industrial units of 16,000 to 24,500 sq ft. with further phases of development in the pipeline.
Unit One, Gartcosh Industrial Park is located on Auldyards Road, Gartcosh, Glasgow G69 8EY.
Miller Homes launches brand new showhome at development near Dundee
Miller Homes has launched its showhome for its Sycamore Dell development in Liff, situated just a short drive from Dundee.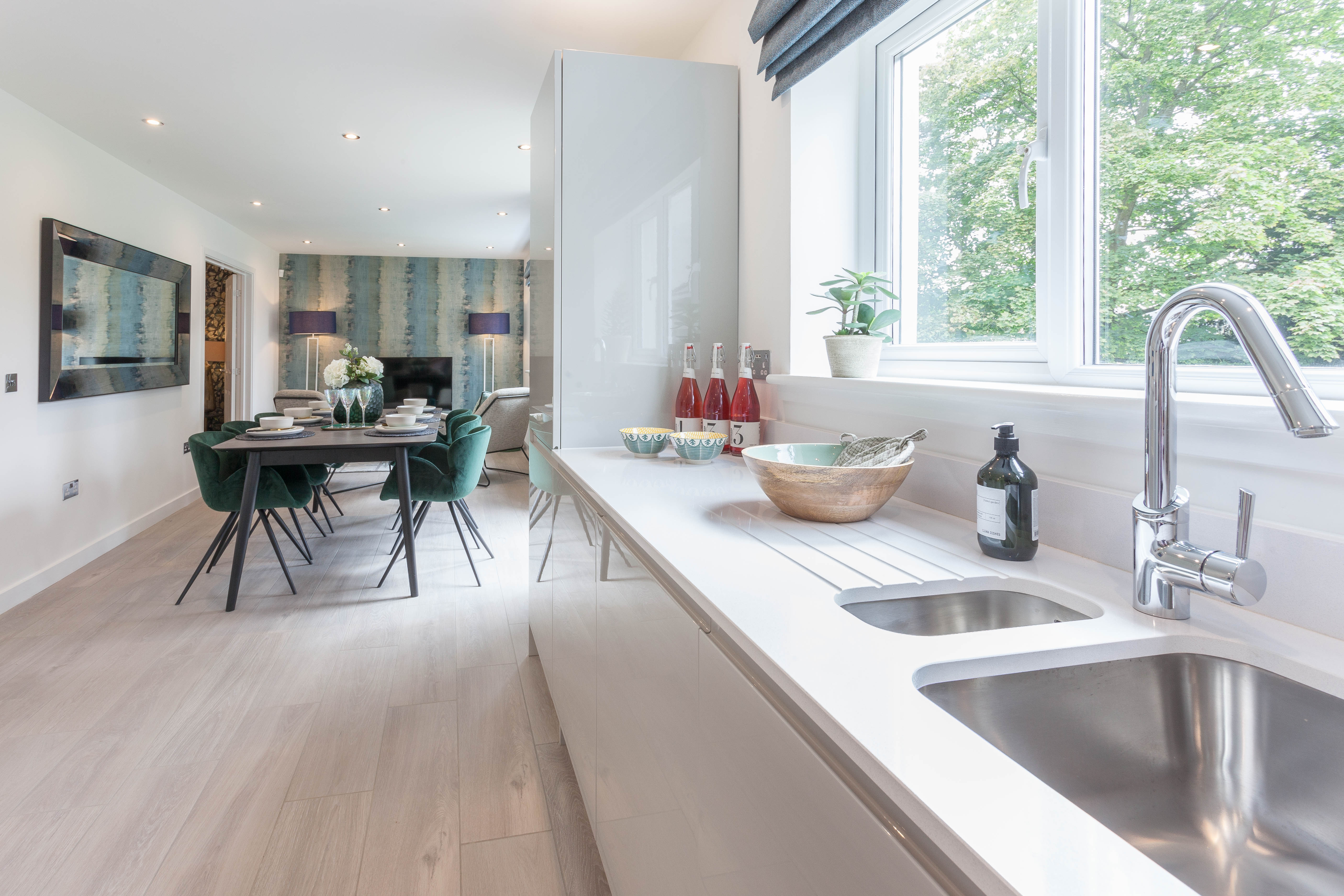 Buyers can get a feel for life at the picturesque development with the brand new showhome now open for viewings by pre-booked appointment.
The four-bedroom Pringle has been designed with a range of different lifestyles in mind.
As well as the Pringle, Sycamore Dell has a wide selection of home styles to cater for a wide spectrum of buyers. From the four-bedroom Fraser, great for professionals working in Dundee and surrounding areas, to the five-bedroom Hopkirk, ideal for growing families.
Scottish Canals launches new three-year vision
Scottish Canals has pledged to inform policy decisions that lead to better health outcomes for those living next to canals as part of a new three-year vision for the organisation.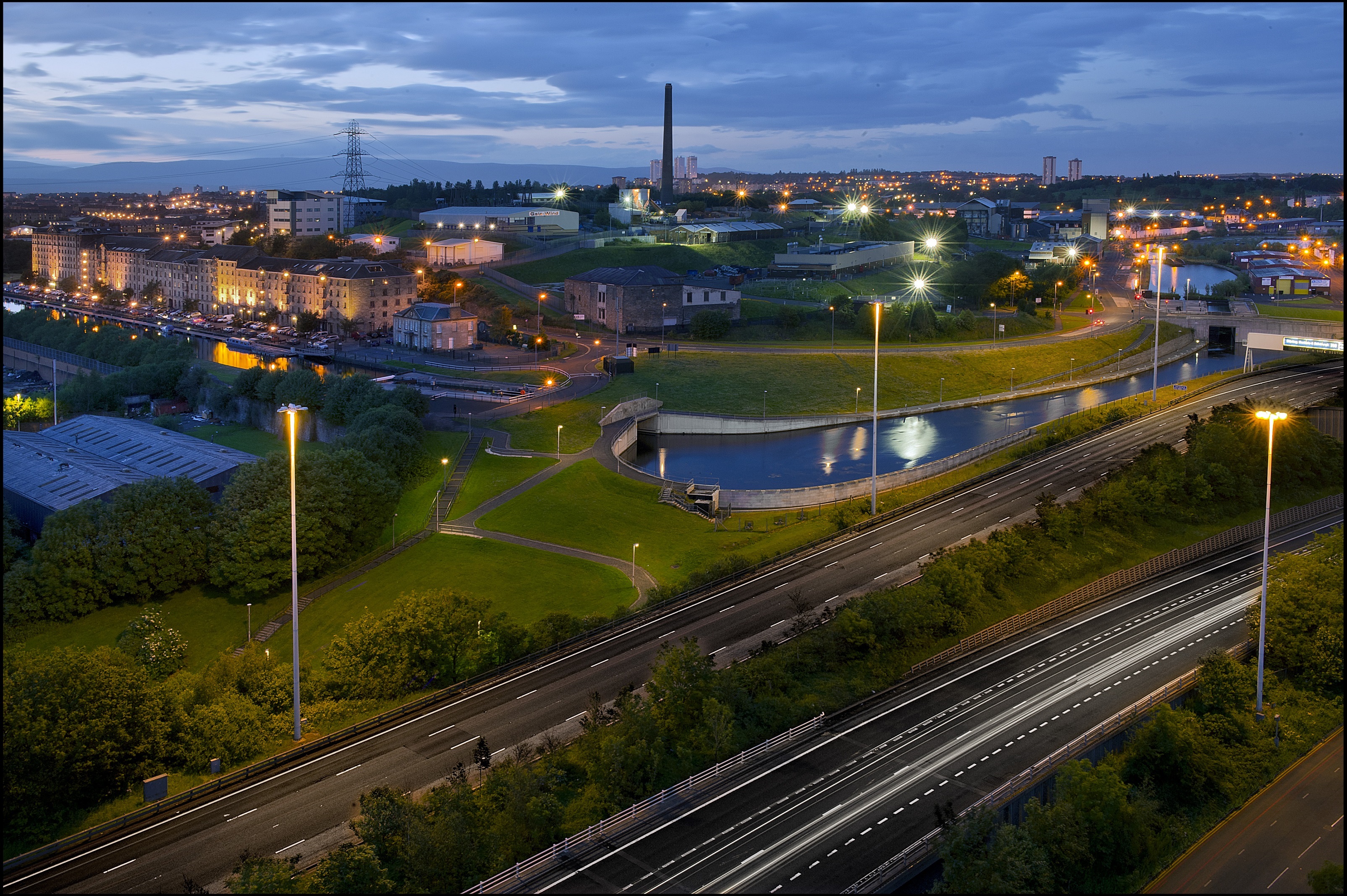 The new Corporate Plan for 2020-23 illustrates how Scottish Canals will undertake statutory duties as set out in the Transport Acts of 1962 and 1968 and how it will contribute to the Scottish Government's National Outcomes.
A crucial part of this is ensuring the 200-year-old waterways can continue to thrive in the future, through careful maintenance and improvements, in addition to adapting to future challenges such as climate change. In 2020, a partnership with Glasgow City Council and Scottish Water will see Scottish Canals commission Glasgow's Smart Canal; integrating predictive weather and sensor technology with the historic Forth & Clyde Canal to manage surface water which will allow for up to 3,000 new homes to be built in the area, whilst reducing the city's carbon footprint.
Scottish Canals' Environment Strategy 2015-25 is also a key element in the delivery of the three-year plan, defining a clear route to delivering sustainable benefits for customers, the canal network and wider environment. Taking steps to reduce Scottish Canals' own carbon emissions through increasing the proportion of electric vehicles and supporting active travel through the provision of e-bikes, tackling the invasion of non-native species on the canal, and encouraging low carbon travel along towpaths are just some of the ways Scottish Canals will achieve this.
Health inequality remains a key challenge that Scottish Canals will continue to invest in over the course of the next three years, building on the successes of North Glasgow's transformation to ensure the canals not only continue delivering greater public value for the people of Scotland but inform policy decisions that lead to better health outcomes for those living next to the canal.
Through continued partnership working, engaging with communities, and investing in canal infrastructure and the regeneration of rural destinations along the canals, Scottish Canals is confident it can do more to evidence the impact of canals socially, environmentally and economically.
With the core purpose continuing to focus on maximising navigation, accessibility, and value of the canal network, the 2020-23 plan also includes a commitment to preserve the integrity of Scottish Canals' portfolio of 4100 assets through continued delivery against the Asset Management strategy 2018-30.
The Corporate Plan aims to build on the success of a recent economic impact study, which showed the canals have generated £1.53bn of investment on and around their banks since 2002. This will be achieved by creating an 'Open for Business' guide for potential partner organisations, strengthening existing relationships and creating new partnerships with public, private and third sector organisations around the world, specialising in areas from environmental issues to global tourism.
Maya Capital buys Glasgow's landmark Guildhall Office for £30m
Specialist real estate investment firm Maya Capital has acquired the landmark Guildhall office building in Queen Street in Glasgow for £30 million.
Guildhall is an almost fully let landmark office building in Glasgow's city centre totalling 145,390 sq ft. The building is situated close to all key public transport hubs and amenities, being a 5-minute walk from Queen Street and Glasgow Central stations, as well as Buchanan Street and George Square.
The investment is Maya Capital's first since the coronavirus outbreak. The acquisition forms part of Maya Capital's flagship regional UK office strategy, which targets office assets outside London.
Maya Capital was advised by JLL on this transaction. The vendor was PATRIZIA.
David Pralong, managing partner of Maya Capital, said: "We are delighted to acquire this property, in one of the best locations in Glasgow, for what we believe is a good price in these interesting times. This achievement is the result of our stock picking methodology, disciplined approach and expertise in the sector.
"We remain keenly focused on the UK market where we continue to see substantial contrarian investment opportunities in both the office and retail sectors. We expect to acquire further assets in the coming months."
Replacement boardwalk for Stonehaven
Work is about to start on a replacement boardwalk in Stonehaven.
The existing boardwalk was installed around 20 years ago, but has since reached the end of its life with boards becoming loose and broken which is creating additional costly repairs and maintenance.
Now, a joint initiative led by the Stonehaven Town Centre Improvement Group has been successful in raising external funding to construct a replacement boardwalk and has just appointed a contractor to undertake the works.
The group comprises Stonehaven & District Community Council, Stonehaven Town Partnership, Stonehaven Business Association, Stonehaven Tourism Group, Horizon, Stonehaven Men's Shed and Aberdeenshire Council.
It was awarded £265,000 from the Scottish Government's Town Centre Fund and has since applied for additional funding including £30,000 from the Coastal Communities Fund. A £45,000 European Maritime and Fisheries Fund (EMFF) grant has also been awarded by NESFLAG.
Two new seating areas will be created as part of the project - one of them giving pride of place to the much-loved dolphin sculpture. New information and interpretative signage will also be provided along the entire stretch of the seafront from the harbour to the outdoor pool helping to link the seafront with the town centre.