Building Briefs - September 23rd
---

---
Sainsbury's to be first retailer at Countesswells
Sainsbury's will open a new store at Aberdeen's new town of Countesswells.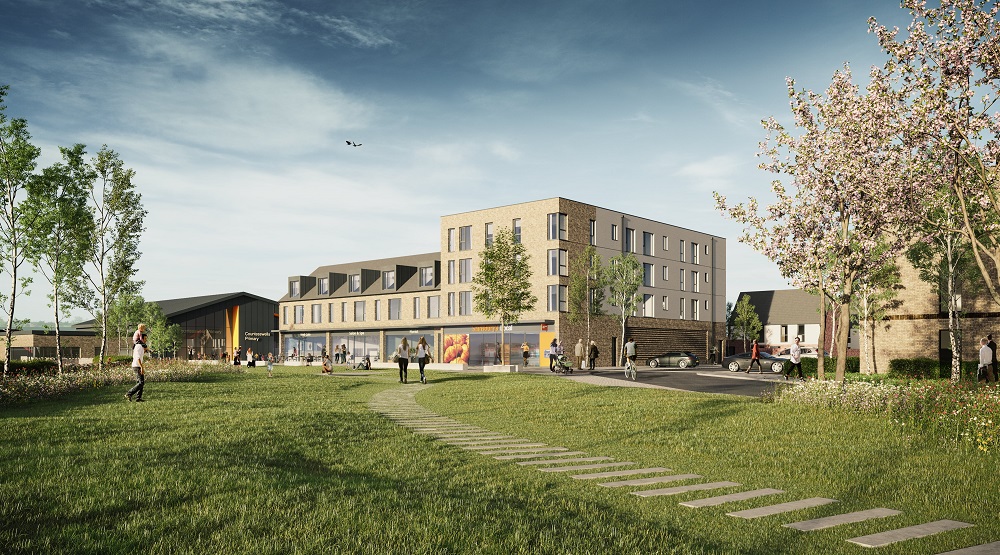 The respected food retailer will be opening a 4,000 sq ft Local store within the neighbourhood centre that is currently under construction. This is beside the site of the forthcoming primary school and at the heart of the first phase of the development. Construction works will complete in May 2021 and the store is expected to open in the summer.
Martin Dalziel, project director at Countesswells Development Limited, said: "We have been working hard to secure our first retail outlet within the growing town of Countesswells and are very pleased to make this announcement. I am sure it will be welcomed by residents.
"Sainsbury's is a brand that is very much aligned with the aspirations of Countesswells. This investment in the new community supports local jobs and provides a much-needed local supermarket. It underlines our drive to make Countesswells a highly sought after and desirable residential community."
Public asked for input on 11 options for new access to Argyll and Bute
Transport Scotland has announced the launch of work to assess 11 options for new access to Argyll and Bute via the A83 - with a preferred route to be determined by Spring 2021.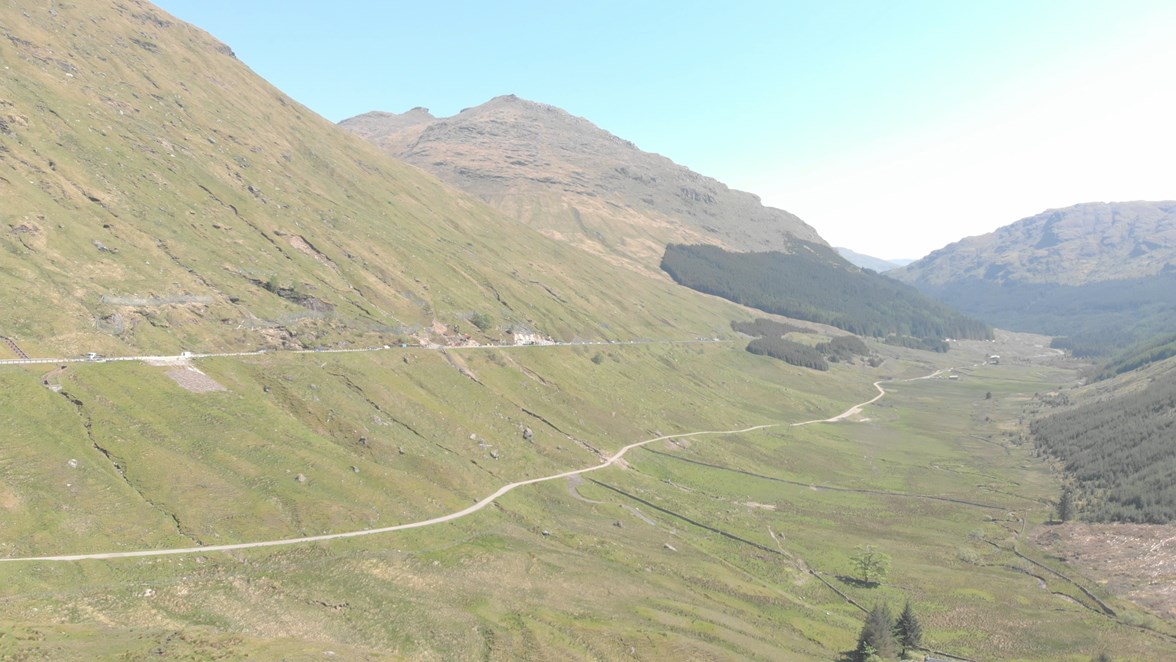 Following the setting up of a dedicated project team to undertake more detailed environmental and engineering assessment, as well as stakeholder engagement, eleven corridor options for the Access to Argyll and Bute (A83) project can be viewed from today on a new section of the Transport Scotland website.
Cabinet secretary for transport, infrastructure and connectivity Michael Matheson said: "Following the recent landslips at the A83 Rest and Be Thankful, I understand the frustration and disruption that these bring for local communities and road users.
"While our previous and on-going investment in catch pits has helped keep the road open for an estimated 48 days when it would otherwise have closed, I realise people are looking for a long term solution to dealing with landslips at the site and we are committed to delivering one.
"Transport Scotland is now taking forward the project development and assessment work required to deliver an alternative infrastructure solution to the existing A83, in parallel with the second Strategic Transport Projects Review.
"We are committed to placing public engagement and meaningful dialogue with directly affected communities and other stakeholders at the heart of the development and delivery of our plans for improving the route. We want to ensure that communities have the opportunity to comment on the proposals for the scheme at every stage in the process.
"From today we are launching a new website for the design work and the eleven corridor options under consideration can be viewed there. Please visit the site and give us your input by 30 October."
Show home launched at Bancon Homes' Aden Meadows development in Mintlaw
Bancon Homes has launched a show home at its new Aden Meadows development in the Aberdeenshire village of Mintlaw.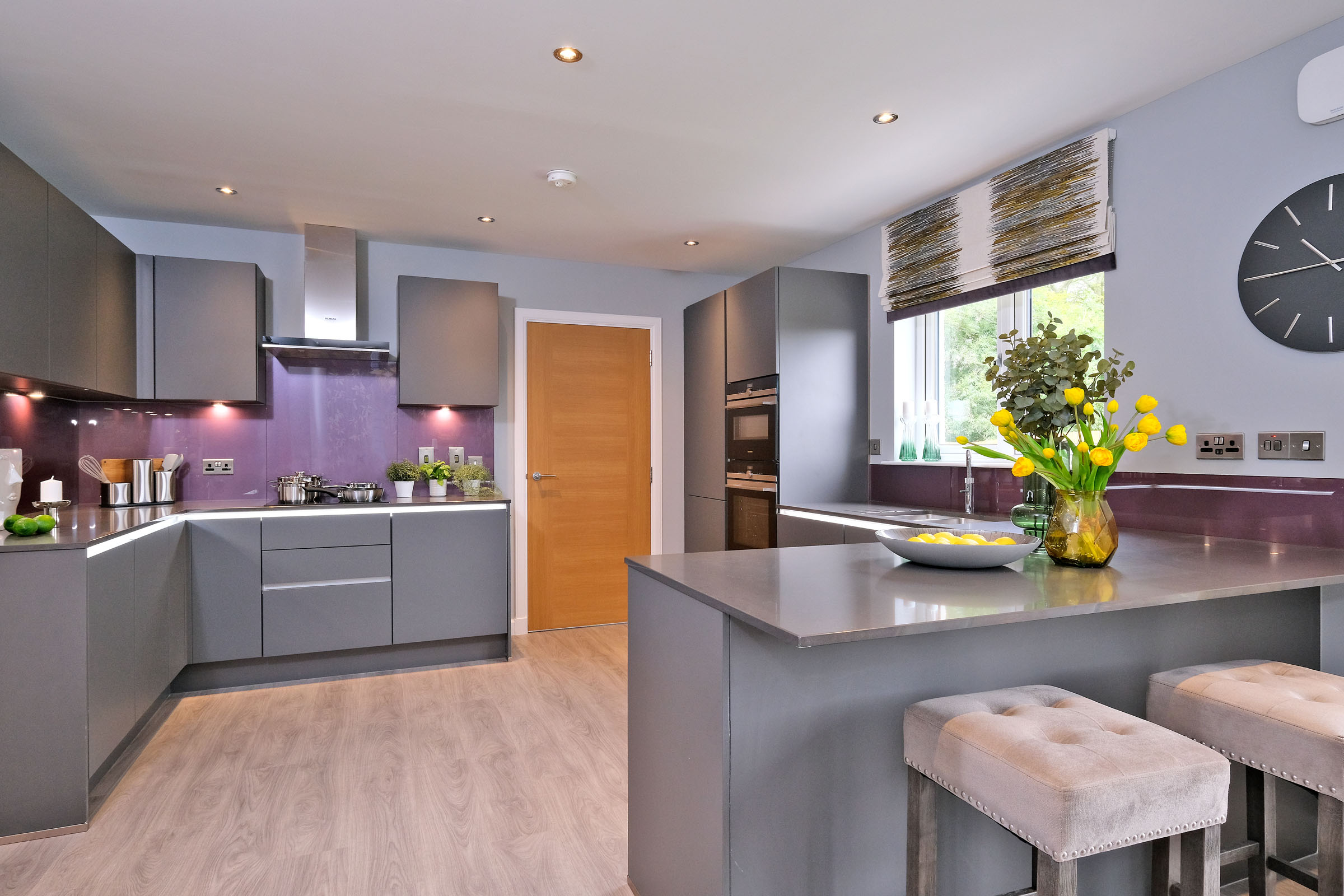 Aden Meadows is a development of three, four and five-bedroom homes, built to Bancon Homes' signature high specification.
Phase one comprises 20 homes and buyers can choose from a range of house styles, including generous open plan living spaces with designer kitchens and high-quality appliances as standard, as well as en-suite bathrooms and built-in storage space. Bancon Homes' traditional house types at Aden Meadows have been updated to include full height windows to flood the living spaces with light.
The development has already seen considerable interest from homebuyers since it was launched in February, with 12 homes already sold off plan.
Key sites launched to market following Saica's relocation to purpose-built site in Livingston
Following Savills sale of Lidl's former Regional distribution centre in Livingston, extending to 300,000 sq ft, to Spanish packaging manufacturing company Saica, Savills has now been appointed as sole agent to dispose of its existing sites in Edinburgh and Glasgow.
The assets total approximately 25 acres between both locations.
The real estate agency's Edinburgh team has launched a large and prominent mixed-use development opportunity in the west of the capital. The site is identified by the City of Edinburgh Council as a redevelopment opportunity within the existing Local Development Plan 2016, with the first iteration of the City Plan 2030 recognising its potential suitability to accommodate up to 1,097 new homes. It is also considered to be equally suitable for build to rent or retirement living, alongside a range of mixed uses including retail, leisure and office space.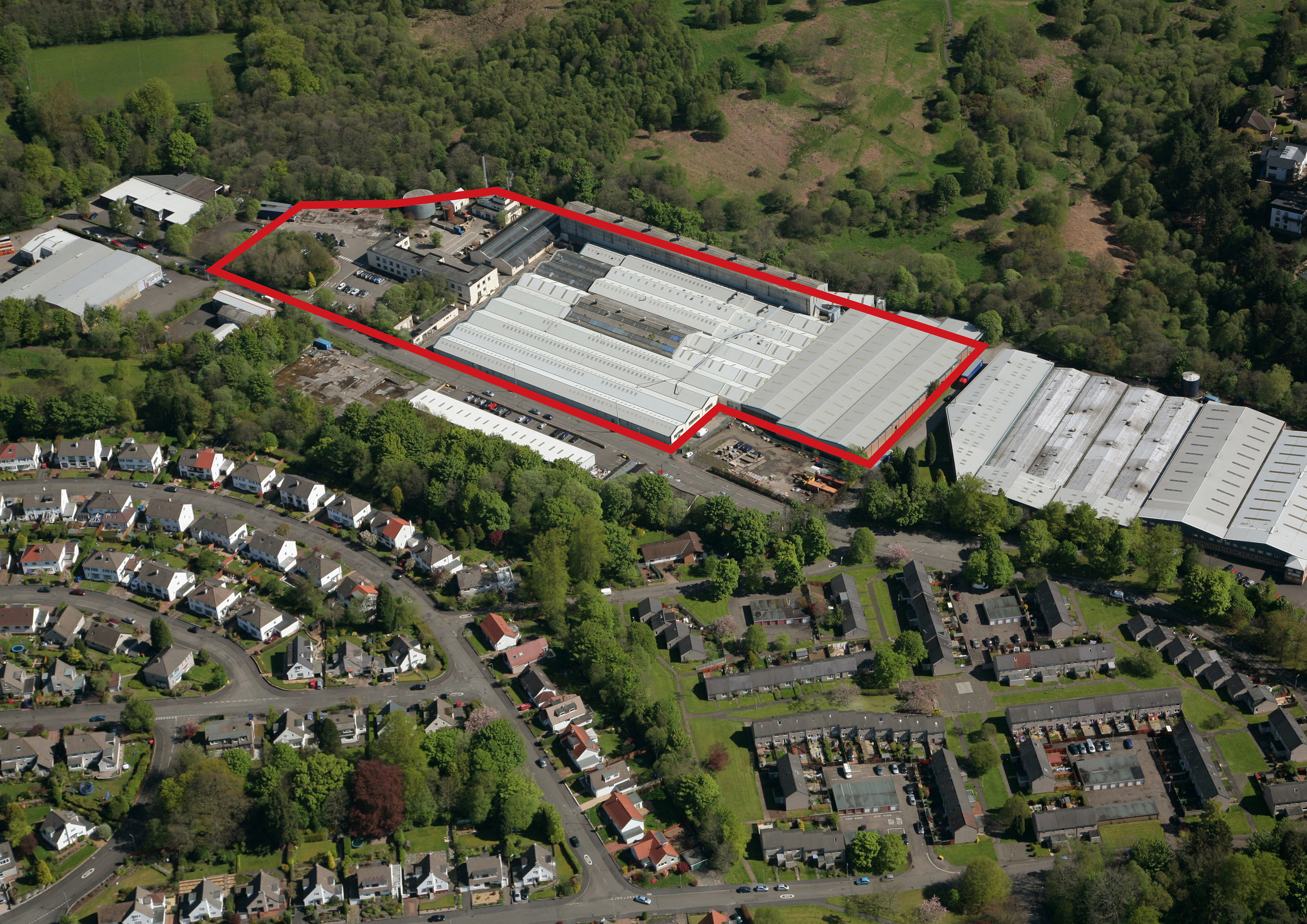 Saica has also instructed Savills to market a large industrial opportunity in Glasgow, situated just nine miles north west of the city centre, the wider surrounding area is predominantly residential in nature, but is also neighboured by industrial properties. The 9.10-acre site at Cloberfield, Milngavie incorporates a manufacturing and office complex building extending to over 200,000 sq ft. The site and building are considered a rare opportunity in general but particularly in this specific location. Redevelopment potential is available, subject to appropriate planning permission.
Cash for Clydesdale community hubs
Two community hubs in Clydesdale have taken another step forward thanks to significant grants from the Renewable Energy Fund.
More than £250,000 was granted to Carnwath Community Council to develop a community hub as a community asset by South Lanarkshire Council's community and enterprise resources committee.
And Abington Community Development Group was awarded almost £150,000 towards developing the Abington Campus for Enterprise.
The council administers the community benefit element of the Renewable Energy Fund (REF) for 41 wind farms within South Lanarkshire and the community benefit for Clyde windfarm and five operational quarries.
The total cost of the Carnwath project is £687,868 with funding coming from other sources as well as the REF. The REF grant award is coming from three windfarms – Blacklaw, Muirhall/Stallashaw and Muirhall 2.
The total cost of the Abington project is £1,586,687, and again funding will come from other sources including the REF. The REF grant award is coming from Middlemuir windfarm.
Bookpoint building brightened up with CARS kick-start
A shopfront grant, awarded through Dunoon CARS, to restore Bookpoint, in Dunoon's Ferry Brae, has inspired owners within the building to source funding to complete the building's facelift.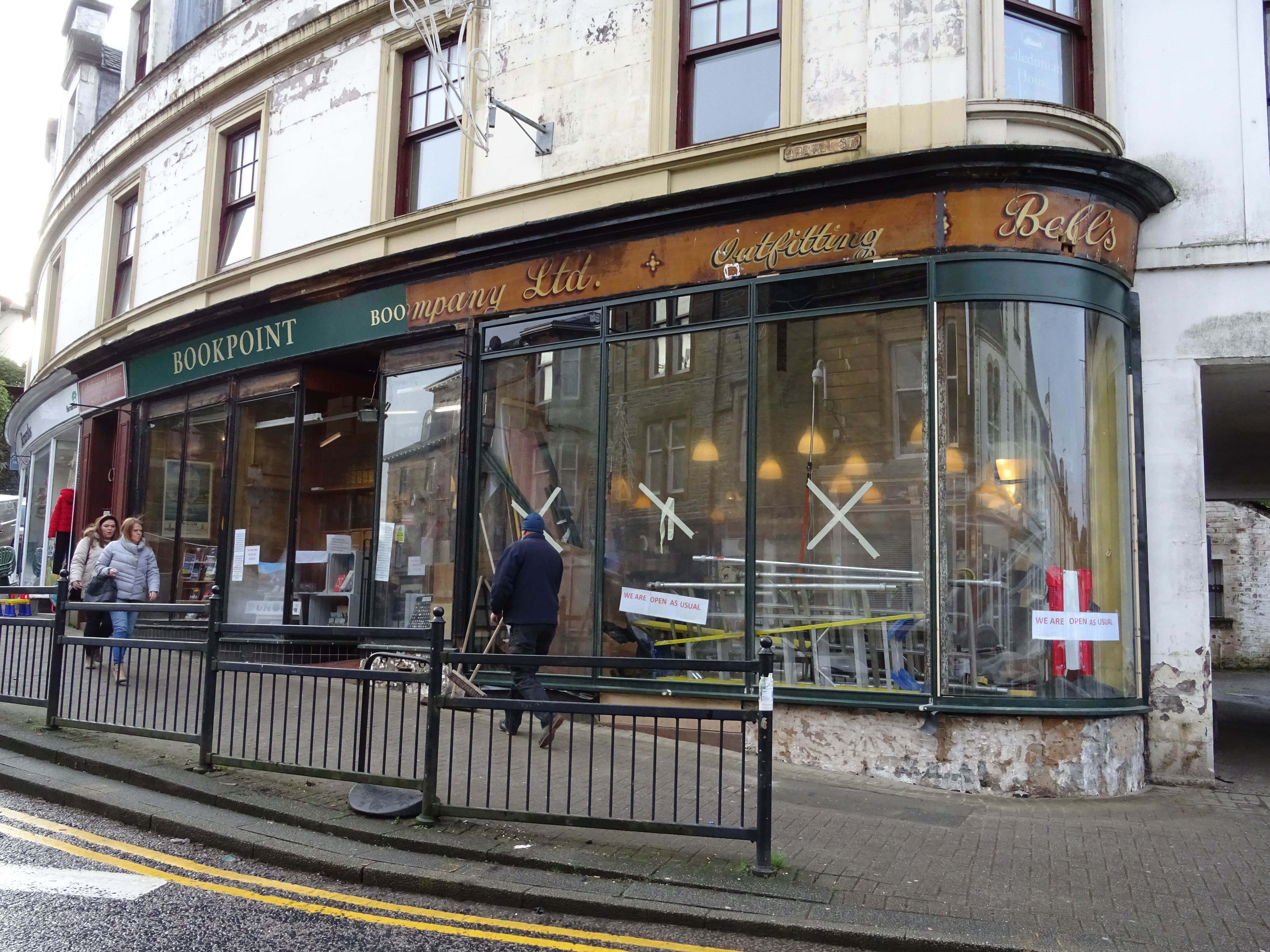 Bookpoint was awarded a Shopfront grant through the Dunoon CARS project in July 2019 and on-site works began in January this year. These included new curved glass window, replacement stallriser tiling, hand painted signage, timber repairs/ replacement to windows and redecoration.
Some common repairs were also required to the parent building which also housed the Caledonian Hotel and Barnardos, the owners came together to form an owners' association. This enabled them to apply to the council's Housing Services for private sector housing grants, to help towards the cost of roof repairs - to make the building watertight - and to repaint the building.
To date, the CARS project has helped six owners' associations set up in tenement properties to make carrying out common repairs easier. It helps each owner set aside funds for maintenance and opens up several different funding avenues for repair works. It also helps safeguard traditional buildings for future generations.