Building Briefs - September 8th
---

---
Community hub launches at West Lothian development
Families at a West Lothian development have been bonding over award-winning local ice cream and a variety of family-friendly activities at the launch of a multi-use community hub that will be part-owned by residents.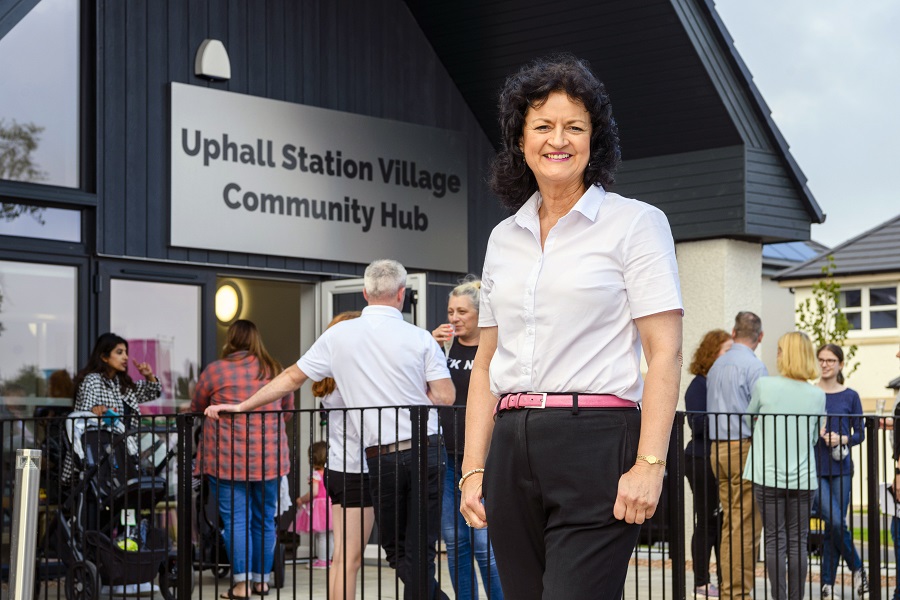 Children and adults alike enjoyed refreshments, including independent ice-cream maker S Luca's ice-cream at the launch of the Scandi-inspired community hub at Dundas Estates' Uphall Station Village (USV) development.
The developer put on the launch event to introduce residents to the brand new £200,000 building which is set to be used for parent and toddler groups, exercise classes, and social events.
As part of the community hub's appeal, each buyer purchasing a home at the development will also own a share of the building.
The Dundas development consists of 266 homes, featuring three, four and five-bedroom properties.
Work begins on Millport Town Hall
With the community asset transfer from North Ayrshire Council now complete and keys in hand, a local charity is ramping up plans to restore Millport's landmark location.
Formed by a range of community groups and partners who have come together, Friends of Millport Town Hall charity was established with an aim of breathing new life into the Town Hall that has been closed for the last five years.
Council leader Joe Cullinane visited the Isle of Cumbrae last week to learn more about the charity's ambitious renovation plans.
Due for completion in early summer 2022, restoration works include a new accessible entrance and the creation of multi-use flexible spaces incorporating a Community Hub, Arts and Culture Centre, starter Men's Shed, main staged hall and three holiday let flats.
A second phase will see a Heritage and Conservation Centre in the basement.
A great deal of preparatory work has already taken place over the past three years and the council's Community Investment Fund (CIF) has committed £200,000 ensuring the charity can take ownership of the Town Hall.
And earlier this year Millport Town Hall charity celebrated a milestone victory securing £1.5 million Scottish Government Funding from the Regeneration Capital Trust Fund with a further £15,000 from the North Ayrshire Ventures Trust (NAVT).
The charity aims to create a welcoming and accessible community hub where local community groups can meet, get involved in community events, be active in sports and enjoy exciting amateur and professional performances on the Town Hall's main stage.
Hamilton road closing for resurfacing
A three-day closure on a Hamilton town centre road will be put in place later this month.
High Patrick Street is a well used route and the resurfacing work will make a big difference to local residents, businesses and visitors who use the road for access and parking.
Work on the section of road between Abercorn Drive and Low Patrick Street will get underway at 9am on Monday, 20 September and is set to be completed by 6pm on Wednesday, 22 September.
No motor vehicles (except those engaged in the work and emergency service vehicles) will be able to park or drive on the road during this time.
The Duke Street multi-storey car park, which has its vehicle exit on High Patrick Street, will operate as normal throughout the period of the works.
Housebuilder contributes to Dundee school library
Living and working in a pandemic is by no means easy, but when a community pulls together it's amazing what can be achieved to help others.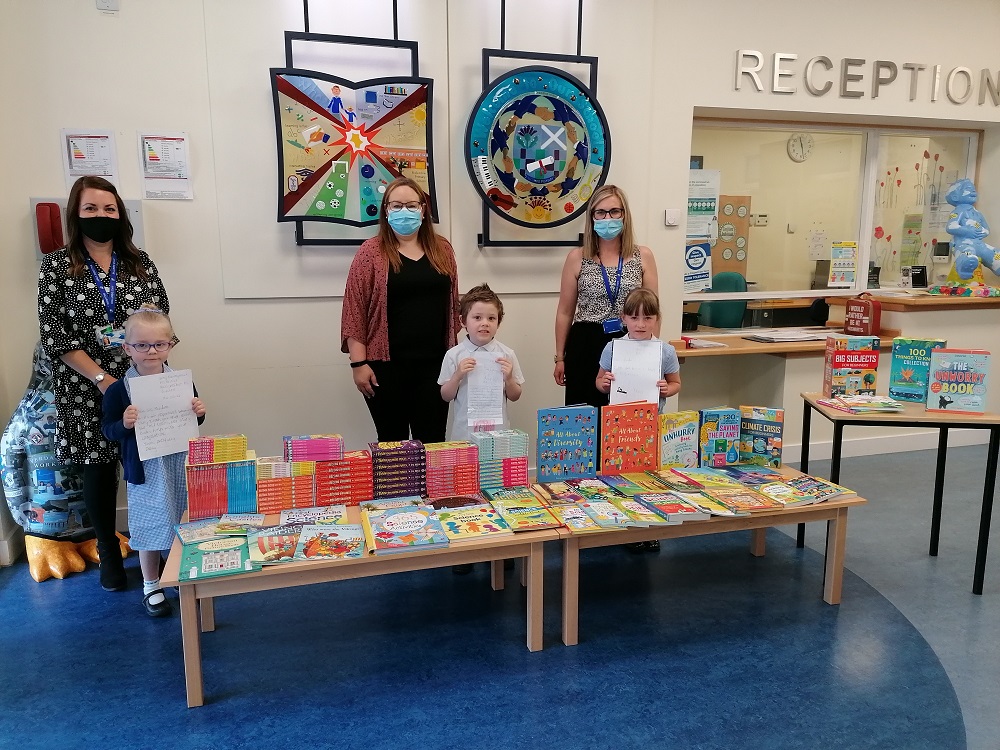 Fiona Sivewright, an independent schools representative for Usborne Books, encourages children with their reading and recently secured funding from local businesses to take part in the Community Book Pledge.
Almost £1000 of new books has been donated to Ballumbie Primary school library, thanks to main sponsor DJ Laing Homes and other local businesses including Ballumbie Window Cleaners, Tayside Ironmongery, The Hair Lounge, Dand Carnegie and Sisters Who Sparkle.
This contribution will improve the school library and help the school to enter a reading champions award in the new term.
Karen Nicoll, managing director of DJ Laing Homes, said: "When we work in a particular area for a long period we are keen to support the local community. When we were approached by Fiona Sivewright to help Ballumbie Primary school which is beside our current housing development, we were delighted to support the school and the pupils with their reading and new books for the school library, particularly after such a difficult year."