Building Briefs – September 9th
---

---
Rettie & Co makes big push into Glasgow market
Rettie & Co's New Homes division has extended its geographic reach across Scotland in recent months, while significantly stepping up activity in Glasgow.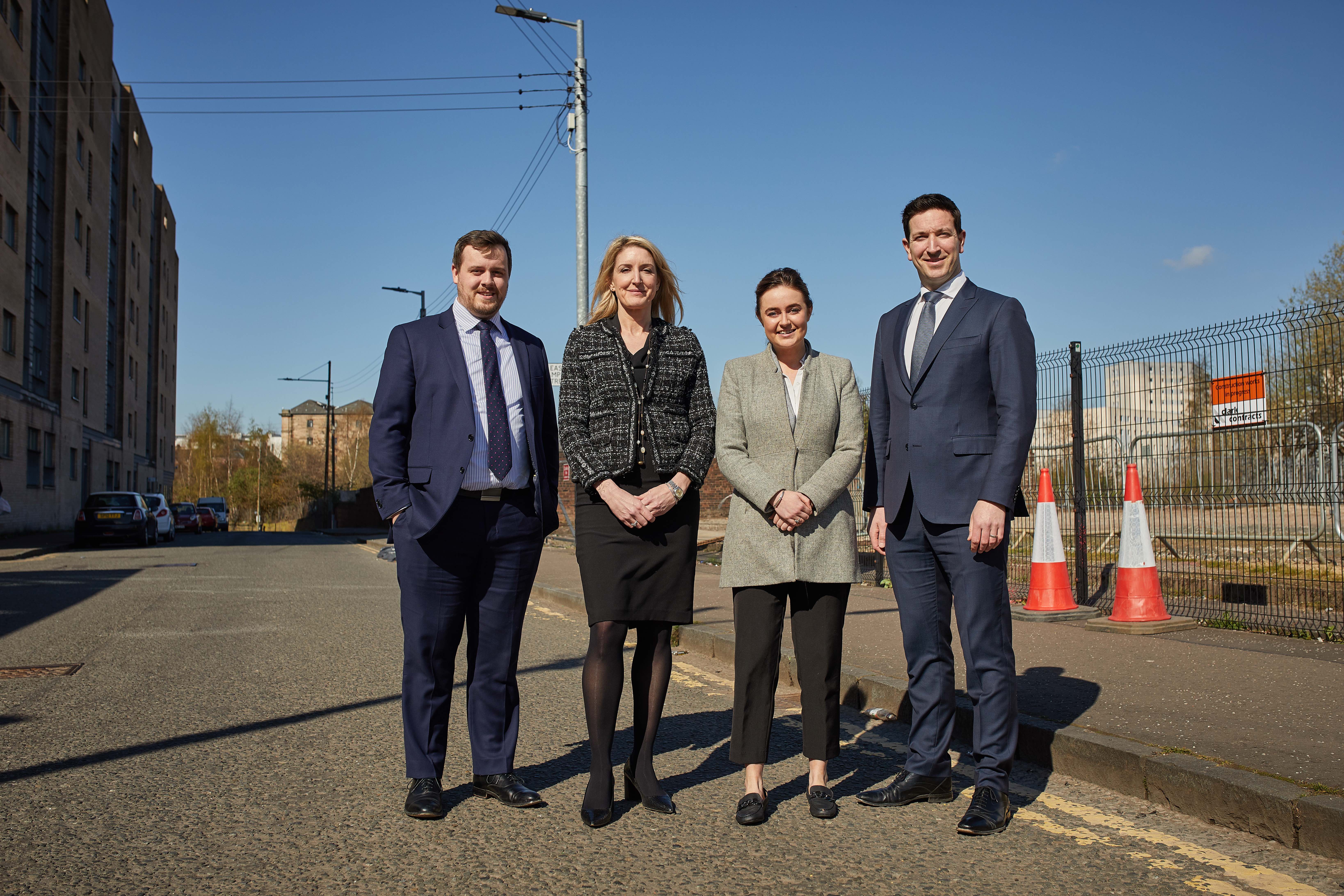 In 2018, the New Homes unit, headed by director Nick Watson, saw sales top £100 million and the firm on track for another strong performance in 2019.
While historically, the independent property firm has seen most of its new home sales in East Central Scotland, particularly in and around Edinburgh, Rettie & Co has a number of launches coming on stream in Glasgow, the West of Scotland, Perthshire and the Scottish Borders.
A key project for Rettie & Co's New Homes unit in Glasgow is alongside longstanding client CALA at the 400-home Jordanhill Park development on the site of the former Jordanhill Campus. Also in Glasgow, the firm has partnered with Grant Stafford Borthwick to bring 54 apartments to the market across two new-build blocks at Bell Street in the city centre.
Also in Glasgow and the West of Scotland, Rettie & Co's New Homes team in involved in Double Row Townhouses at the New Lanark World Heritage site, Merchants Gate, Ashbrae, and Greenwood Grove by McCarthy and Stone, 18 and 19 Newton Place by Wemyss Properties, and the Havelock Development in Dowanhill.
Architects win promotion at Jon Frullani
Two architects who have been with the same Dundee firm since graduation have been promoted to the role of associate.
Douglas Sturrock and Blair Smith secured the new positions at Jon Frullani Architect after playing an "instrumental" role in the firm.
Company owner Mr Frullani said: "Douglas and Blair have both been instrumental in our growth, development and success as a practice and I think it it's only fitting they are rewarded for this – they thoroughly deserve it.
"The pair were the first and second employees at the practice and it has been great to see them develop from young graduates to become the first-class professionals that they are."
Energy supplier Eversmart Energy collapses
Ofgem has moved to protect the 29,000 domestic customers of Eversmart Energy after the energy supplier ceased trading last week.
The company is the sixth UK energy provider to go bust this year.
Under the energy regulator's safety net, the energy supply of Eversmart Energy's customers will continue and prepayment meters can be topped up as normal. The outstanding credit balances of domestic customers will be protected.
Ofgem will choose a new supplier to take on all of Eversmart Energy's customers. This supplier will contact these customers shortly after being appointed.
Philippa Pickford, Ofgem's director for future retail markets, said: "Eversmart Energy customers do not need to worry, as under our safety net we'll make sure your energy supplies are secure and domestic customers' credit balances are protected.
"Ofgem will now choose a new supplier for you and whilst we're doing this our advice is to 'sit tight' and don't switch. You can rely on your energy supply as normal. We will update you when we have chosen a new supplier, who will then get in touch about your new tariff."
One-bed flat near Old Course on sale at £825,000
A one-bedroom flat just yards from the famous 18th green on the Old Course in St Andrews has gone up for sale – with offers over £825,000 being sought.
The period property at 24 Golf Place is thought to be one of the most expensive homes of its type in Tayside and Fife.
Savills said the setting of the C-listed property boasts a kitchen/living room with arched windows there and in the double bedroom.
To put the cost into context, house hunters can snap up a two-bedroom semi-detached house in Methil for as little as £66,000 at the moment.
A similar sum will land them a three-bedroom home in Oakley.
International hotel chain given go-ahead to open in Glasgow City Centre
Canadian firm Sandman Hotel Group has been granted permission to open a new four-star 179-bed Sandman Signature on West George Street.
The scheme will see the redevelopment of the vacant 12-storey Pegasus House, a former office block which has been vacant for years.
The hotel will have two guest entrances – a hotel lobby and main entrance on Holland Street, with a bar and restaurant entrance on West George Street.
Peterhead care village scheme wins approval
Plans for a new state-of-the-art 60-bed care village near the proposed Peterhead community campus have won unanimous support from the Aberdeenshire Integration Joint Board.
The proposal is the third of its kind following the opening of Edenholme in Stonehaven and Bennachie View in Inverurie.
Included in a new report are plans for a care home, clinical space, areas for community use, and capacity for learning disability services.
The board agreed to progress with a full list of recommendations, which includes relocating the inpatient service at Ugie Hospital to the Summers Ward at Peterhead Community Hospital.