Carbon Dynamic (Scotland) completes Isle of Rum accommodation contract
---

---
Highland-based modular building manufacturer Carbon Dynamic (Scotland) Ltd has completed its first job since it began trading at the end of 2018.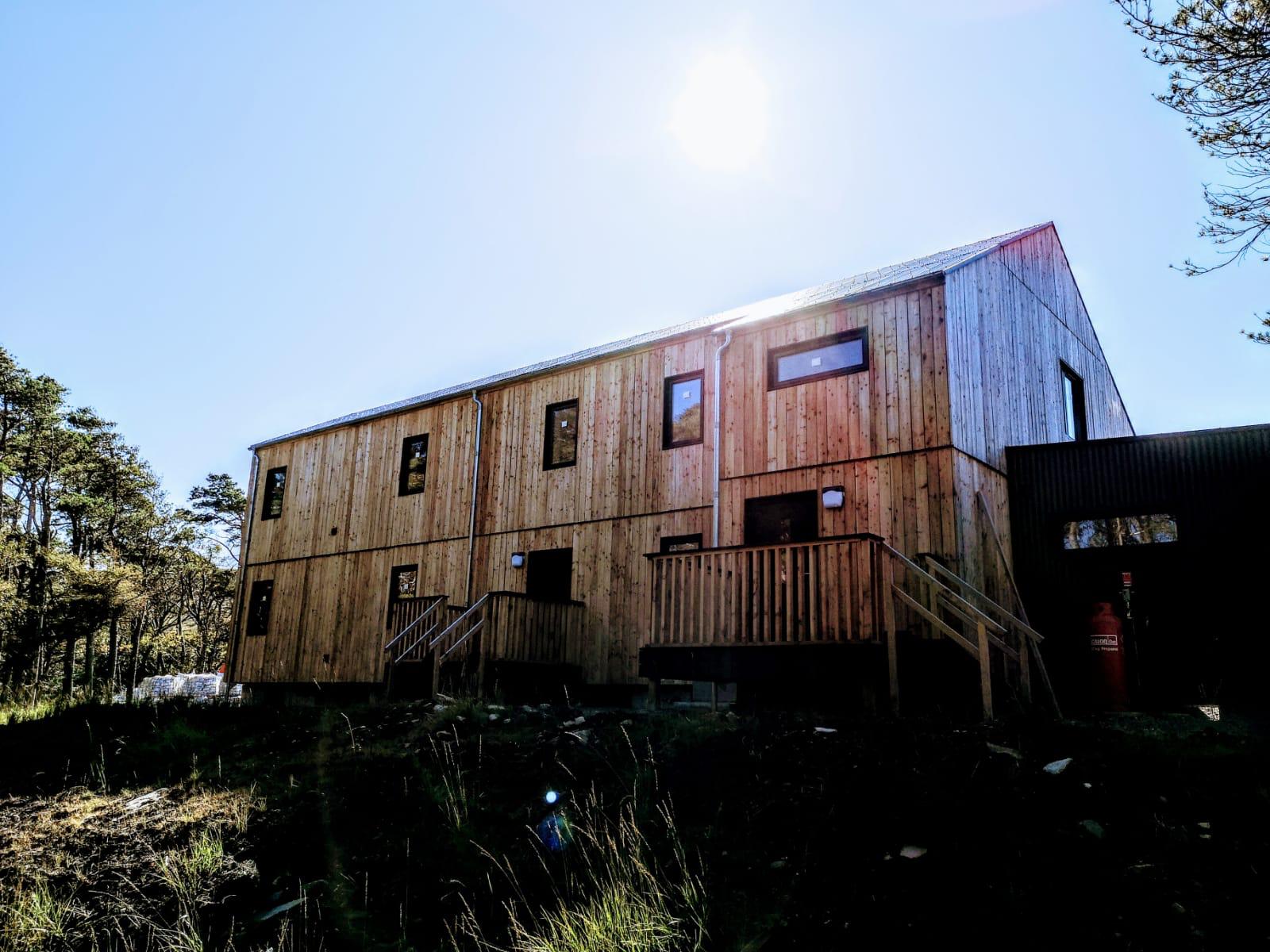 The company was formed when Alness-based construction firm Pat Munro bought Carbon Dynamic after it entered administration in December.
Located on the Isle of Rum, the completed project of two buildings was delivered on behalf of Mowi (previously known as Marine Harvest).
One building is a six en-suite bedroom staff accommodation, split across two storeys, each level with its own kitchen living and dining area along with an attached visitor's annexe. The second building is a three-bedroom manager's house.
Both were manufactured and built in Carbon Dynamic's base in the Highlands using visual grade Cross Laminated Timber (CLT) before being transported over to Rum and finalised. The materials for this job were aligned with Carbon Dynamic (Scotland) and Mowi's values, being sustainably made, with low carbon footprint and environmentally sensitive.
Brian Munro, managing director at Carbon Dynamic (Scotland), said: "We are extremely grateful to Mowi for entrusting the job to us as a new business. It has been a privilege to work with them to deliver this project.
"The efficiency of delivering our turnkey modules to a remote island demonstrates the value and advantage that can be offered through a modular approach. We are delighted to be in discussion about further opportunities with Mowi and hope to be able to support them in delivering further projects with further community benefit.
"Now 10 months into the business, although we are still finding our feet, we are encouraged by the level of interest and are looking to create more employment opportunities in the not so distant future."
Stephen McCaig, construction manager at Mowi, said: "This project aims to help support the fish cages and shore base development to provide essential accommodation for staff. We got in touch with Carbon Dynamic, as the modular building solution appealed to us.
"We are delighted with the service that Carbon Dynamic has provided us in delivering this project. The off-site approach simplified significantly the build and delivery process and was especially advantageous given the remote location of the site."