CITB to train up 160 more on-site assessors
---

---
The Construction Industry Training Board (CITB) is tackling an industry shortage by training 160 more on-site NVQ and SVQ assessors and opening up four new assessment centres.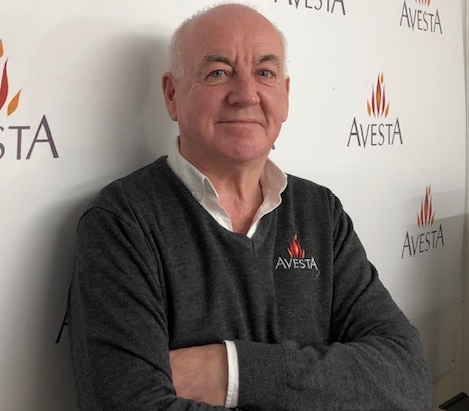 Nine companies will deliver projects worth a total of £1.8 million to recruit and train more on-site assessors to help boost qualified workers in the following areas: finishing and interiors; demolition; plant operations and maintenance; scaffolding; and passive fire protection.
With the industry expected to grow by 1.3% per year for the next five years, thousands of construction workers will need to be upskilled, as well as those with skills and experience but without formal qualifications.
Enabling experienced construction professionals to become assessors keeps them and their knowledge within the industry, providing new career development, while also ensuring on the job training for the next generation.
In 2016, it was estimated that 3,800 new on-site assessors would be needed to replace those retiring or moving on as well as addressing the skills shortage. Last year CITB funded the training of an additional 141 new assessors, five new assessment centres, plus 11 Internal Quality Assurers.
Brendan Devine, 64, is a senior site inspector with Kilmarnock-based Avesta Group. He joined the construction industry four decades ago in his twenties and has worked in specialist fire protection for 34 years, eventually specialising in passive fire protection.
After 16 years working for a Warrington-based fire safety testing company, he was considering retirement when a CITB-funded opportunity to train as a qualifications assessor in passive fire protection installation arose, including in SVQ and NVQ assessments, which will make him the only one within this field in Scotland.
He said: "I've worked all my life, and I didn't know if I should just stop working, but this seemed like a good opportunity, as well as helping the youngsters that we take on. When knowledge just disappears, it's hard to replace it."
Graham McPhail, CITB head of education and training, said: "With the industry expected to grow in the coming years amid a skills shortage and the workforce implications of Brexit, it's essential to give workers the skills they need to become qualified, to not only get on with their careers but also benefit the industry as a whole."
One of the larger projects will see Seymour Civil Engineering Contractors Ltd establish a 'live work ready' training academy in partnership with Hartlepool College of Further Education. This learning hub will provide accredited training and vocational qualifications (NVQ/SVQs) in areas such as plant operation, civil engineering skills, ecology and health and safety.
Kevin Byrne, managing director of Seymour Civil Engineering, said: "The new training academy will create a live working site around the natural environment, ensuring that individuals leaving the training academy will be work ready. Training will be taken up a gear as operatives will be able to practice on a site that's authentic, but away from commercial pressures, allowing repeat exercises until the required skill levels are achieved.
"CITB have ensured that Seymour Civil Engineering will be able to grow the skillsets of the next generation through the funding process as well as enabling employment of additional training staff to meet the anticipated demand."As well as contributing to plugging the skills gap, another major benefit of the training academy is that it will provide a welcome boost to the local economy providing social and economic benefits as the academy attracts more people into Hartlepool."
A smaller scale scheme is being delivered by Ayrshire Coatings Ltd, to qualify three plastering assessors and establish a new assessment centre for Scotland and the North of England, in partnership with the Ayrshire Construction Training Group.
Other companies involved in CITB's £1.8m assessment infrastructure commission are: Simian Risk Management Ltd; Cathedral Training Ltd; Dry Lining and Plastering Training Forum; DMR Training and Consultancy Ltd; Four Construction Training Group; King Lifting Ltd; and North West Skills Academy Ltd.
Meanwhile the CITB has also launched an innovative new Brickwork Academy to help address a national shortage of bricklayers.
Working in partnership with colleges and employers, CITB is funding this pilot project to 'fast-track' the training of much-needed new entrants, getting more of those on college courses in brickwork to actually join the industry.
Brickwork Academy is working with students at Wirral Metropolitan College and Hugh Baird College in the Liverpool city region, and Warwickshire College in the West Midlands, to give them the work experience they need to take up jobs in construction.
The students have been chosen in partnership with participating local employers and will complete an additional seven weeks of practical skills training at their college, along with work experience days on local construction sites.
After this they will spend the next 24 weeks working onsite with their employer, to achieve their NVQ Level 2 brickwork qualification. In addition to developing their practical trowel skills, the extra college training supports students to be better prepared for the construction sector, covering topics such as employability skills and self-employment.
In Liverpool, the participants will undertake their work experience and additional pre-site training together at the Knowledge Quad, Morgan Sindall's multi-purpose learning space located on site at the city's landmark Paddington Village construction project. Following this, the group will undertake their 24-week placements with three joining projects the company is delivering for Liverpool John Moores University and Merseyside Police.
CITB will evaluate the pilot project and if successful, it could be rolled out to more colleges across the country, and to other construction trades.